One of the most vital skills any project manager can master is project coordination. Project coordination involves the organization of the different elements that make up the project so that they all work seamlessly and effectively. Of course, there are many factors at play when we're talking about any project, big or small. You have all sorts of data and research, timelines, deadlines, and of course, your team.
As you may already know, it's easy to get overwhelmed with a project if you're not organized. Thankfully, there are many tools and software options out there that can make your job easier. Here's the top 5 tools that will make project coordination much easier:
1. Toggl Plan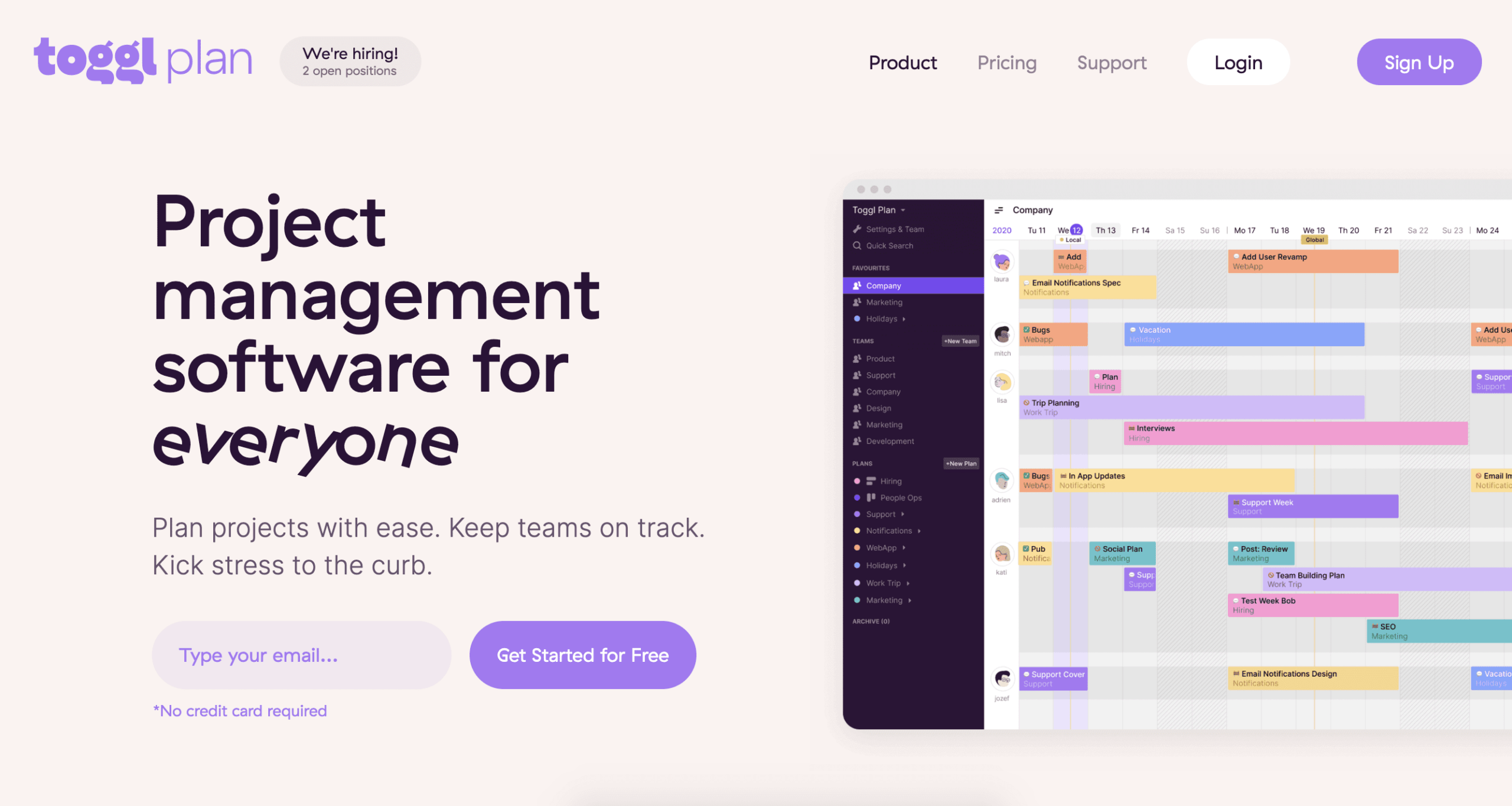 For this list, we'll start with number one, and work our way down. Toggl Plan has secured the number one slot on this list because it is one the best all-around software options for project coordination.
Toggl Plan puts their focus on making timelines easier and faster. In fact, Toggl Plan is so easy to use that many people, including celebrities, use it to simply organize their day. In a flash, you'll be able to create a timeline, share it for the team to see, and edit it when you need. It comes with a fully loaded arsenal of features to make your day-to-day operations a breeze, too.
Toggl Plan has a free 14-day trial, so you can try it for free.
2. 10,000ft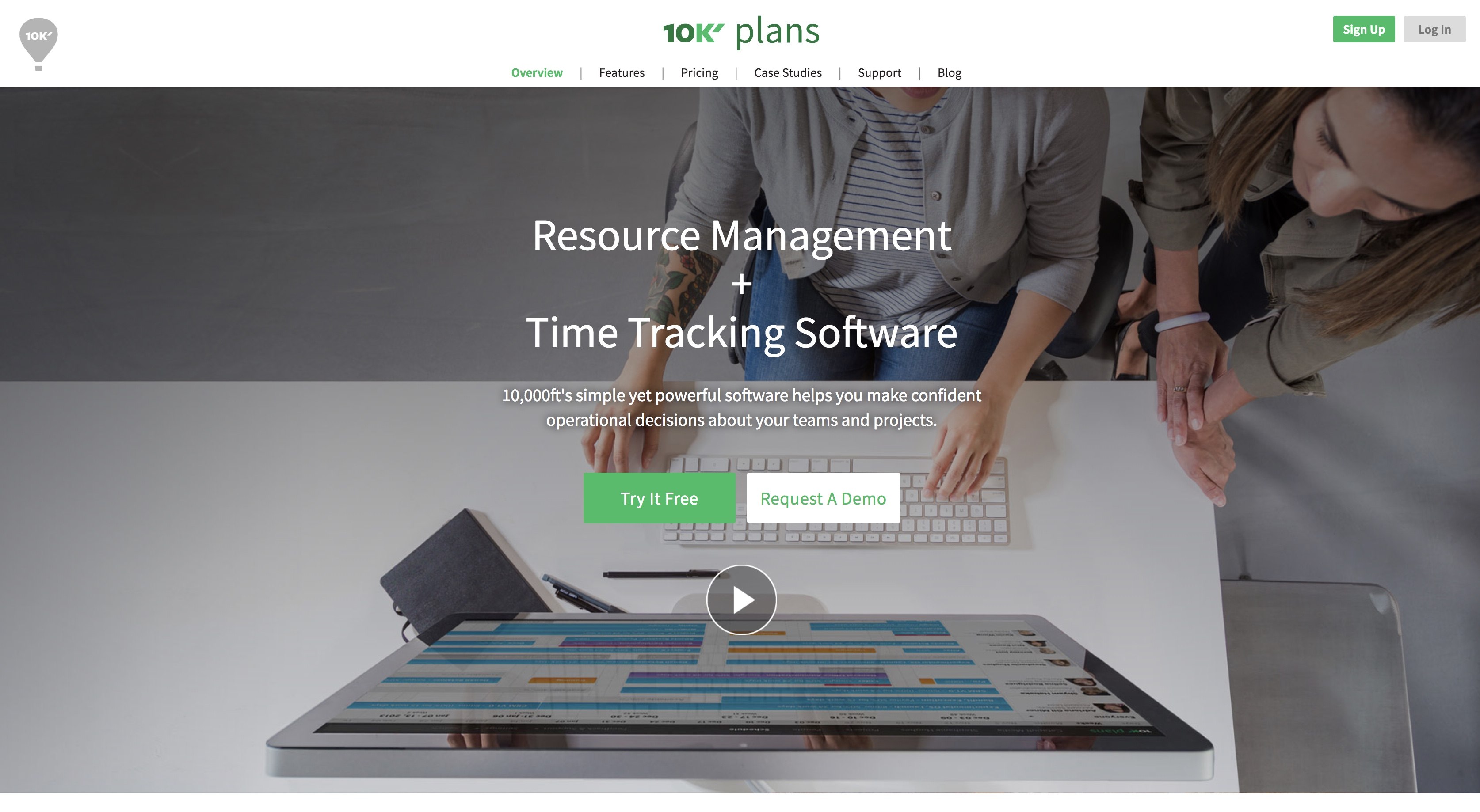 10,000ft, as its name suggests, is a software designed to give you a vantage point over your entire timeline, an important feature for project coordination. What makes 10,000ft stand out from many others is the user's ability to create and manage a fairly detailed timeline.
Once you've assigned tasks for a given project, you can quickly glance and see what everyone is up to. Much like Teamweek's capacity planning, you can see who needs help, who can offer that help, and the direction that the overall project is heading in.
3. Trello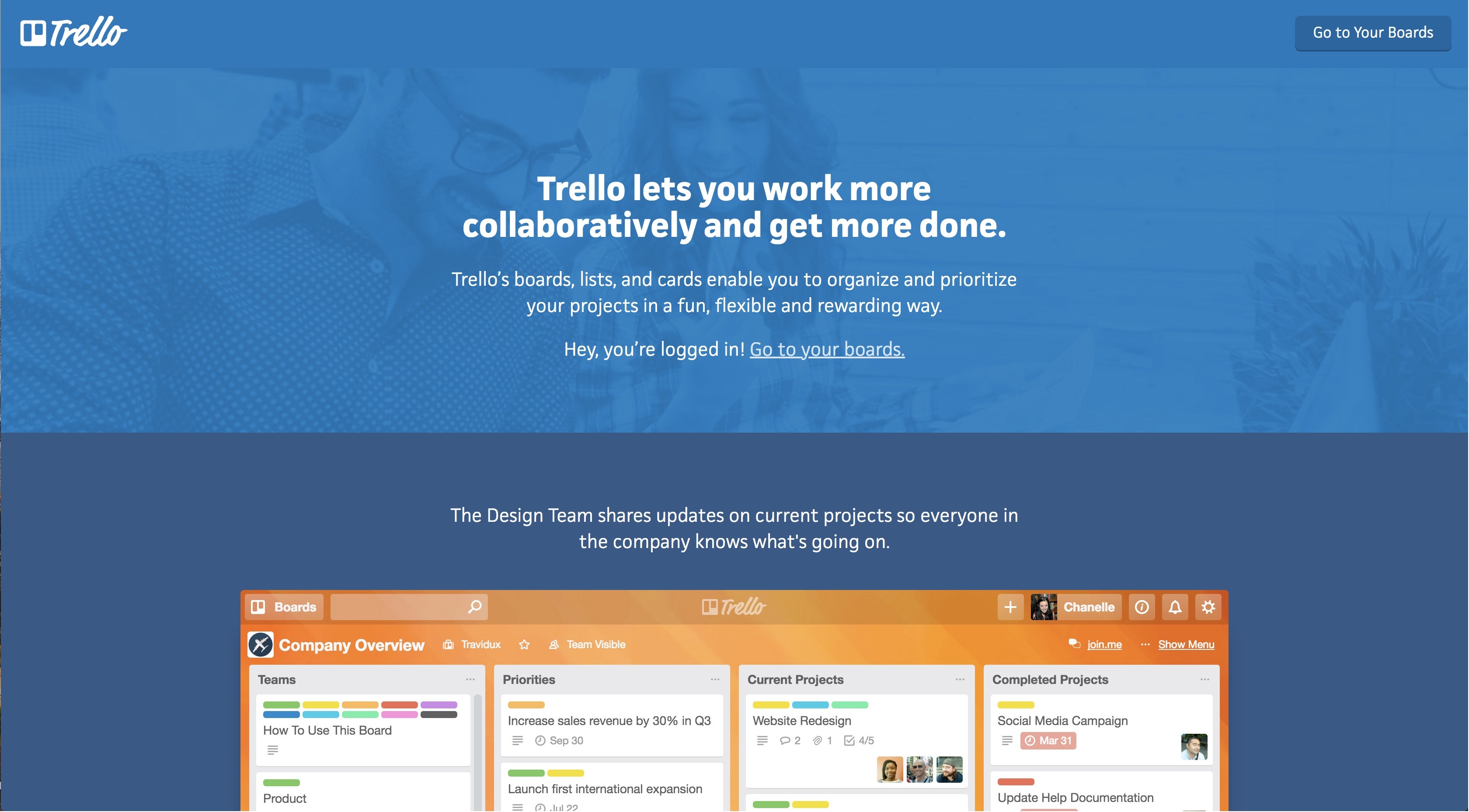 To be honest, no list containing project coordination would be complete without Trello. Trello is great because it offers a simple and effective free version that is great for beginners.
The main interface is laid out in a left-to-right, dashboard style timeline that is pretty easy to pick up. The software offers many helpful features, but it can be quite expensive once you start getting into the paid versions. If you want to unlock the full potential of Trello, you'll have to fork out $9.99 per person each month.
Trello also offers an enterprise package to help with project coordination on a larger scale. This particular package focuses on managing multiple big projects at once and boasts many exclusive features directed towards making your job easier. The only downside to this package, much like the previous one, is the price. If you want to get your hands on this otherwise pretty perfect software, you'll have to cough up $20.83 per user each month.
3. Paymo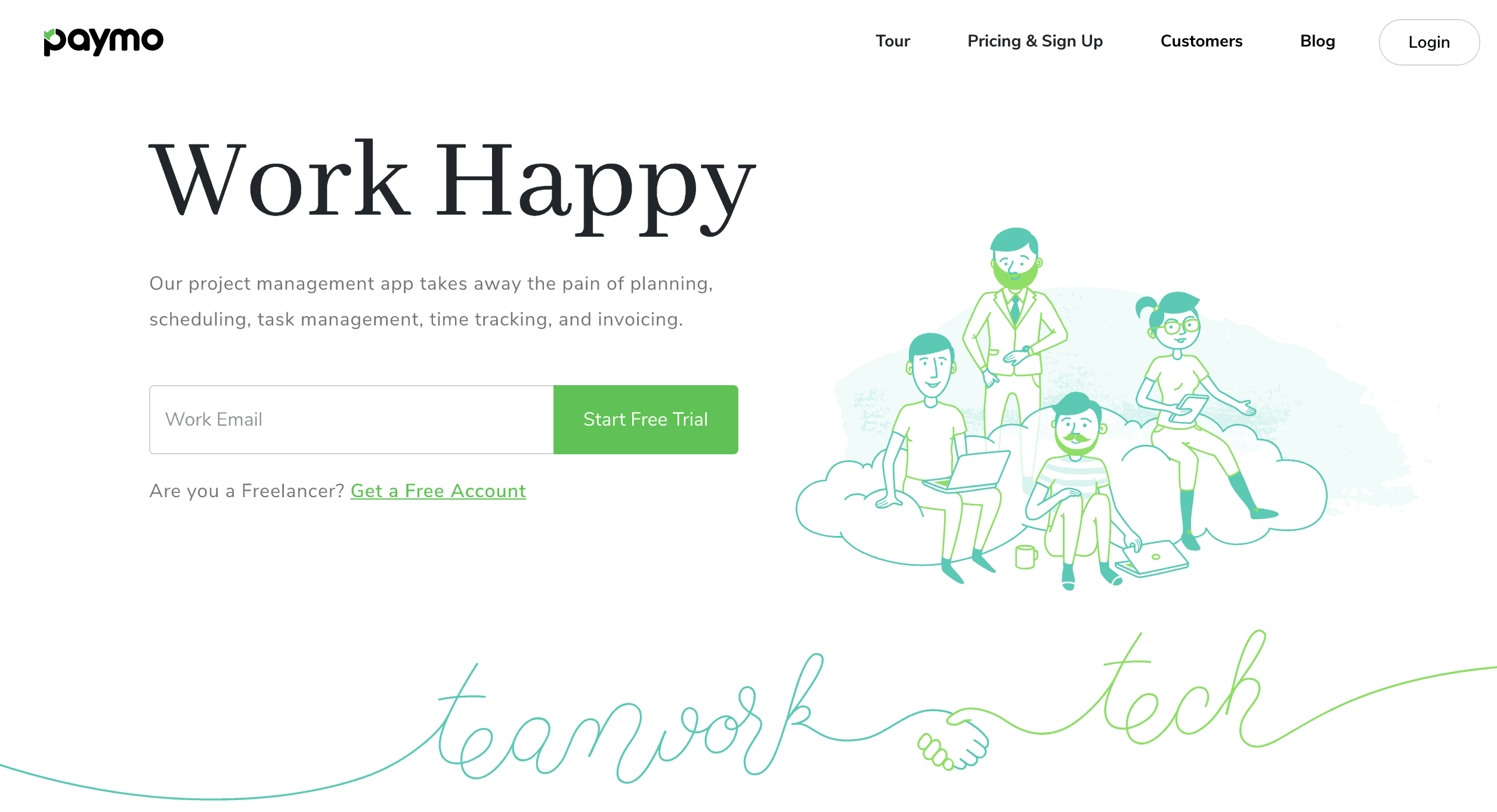 Remember when we talked about the different factors at play with project coordination, and mentioned your team as a main element? Well, in the same sense, if you work directly with clients, they are, too. Paymo focuses one two main features to make your project coordination a little easier: time tracking and invoicing.
When you're using the software, you'll notice a constant time tracker at the bottom left of your screen, so you never lose track of how long a task is taking you. The tracker is activated simply by clicking on it. It's a quick and simple solution to tracking hours.
The invoicing tool is very thorough. You'll have no issues tacking on those last minute edits.
4. Pivotal Tracker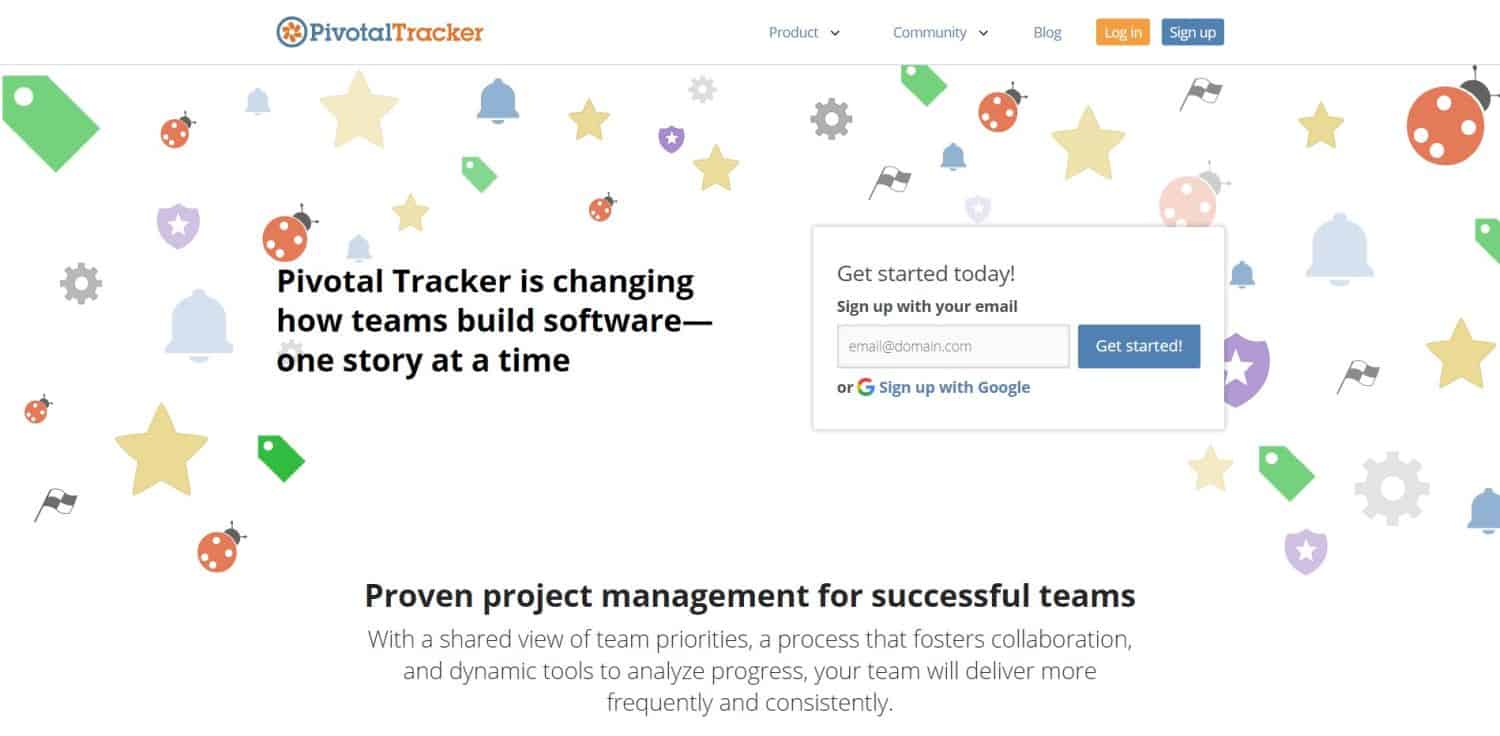 If you like Agile project management, then Pivotal Tracker might be worth looking into. Much like Trello, it offers an easy drag-and-drop style interface that's pretty straightforward. Everyone gets the same view as far as timelines go, so it's easy to stay on the same page.
Although it is lacking quite a few features, Pivotal Tracker is a powerful tool for project coordination. It offers two basic plans. The first package is $12.50/month, but it only allows 5 users, 5 projects, and just 5GB of storage. The second, and arguably better priced package is $29.17/month, allows 10 users, 10 projects, and 25GB of storage.
5. Float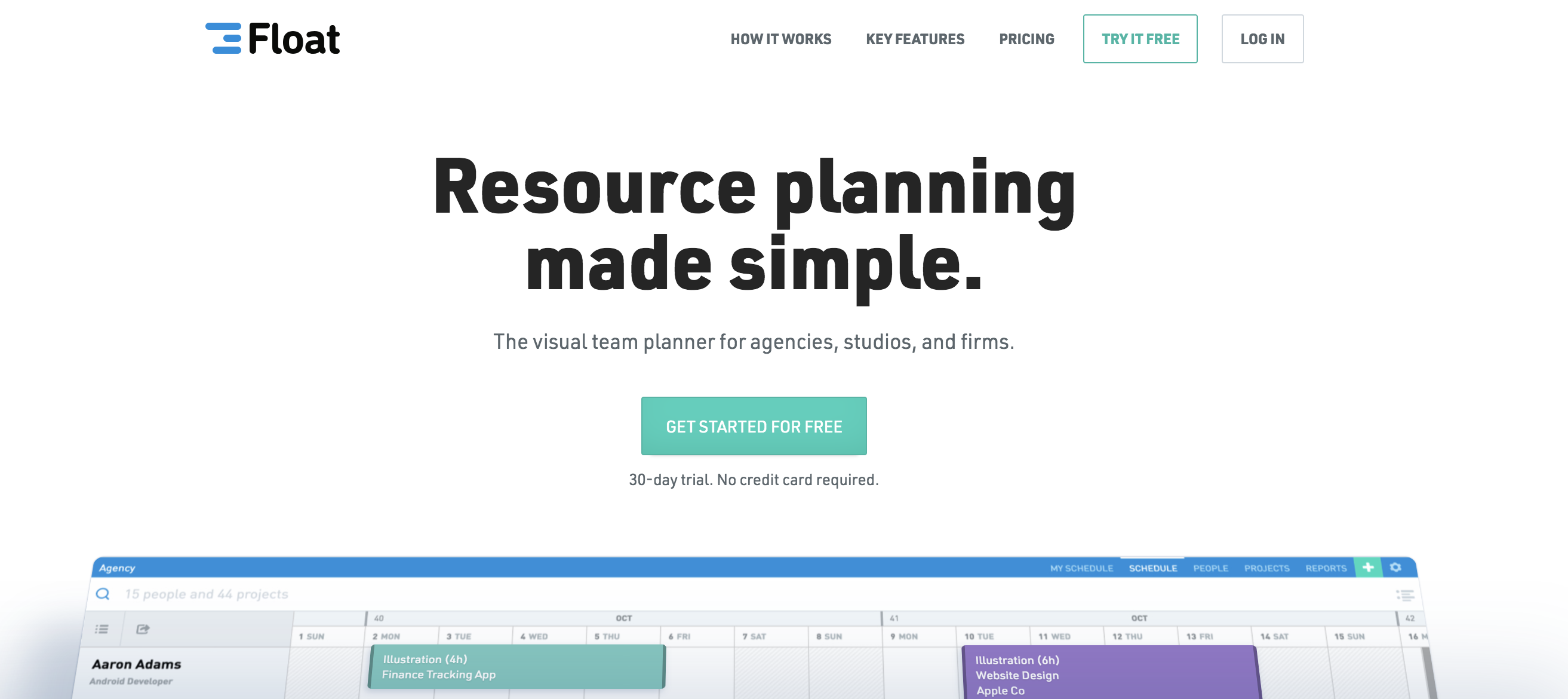 Like a few others on this list, Float focuses on one thing: resource planning. As a vital part of project coordination, finding the right resources can make a huge impact on the success of a project. Because it has a single focus on resource planning, you absolutely must use it alongside other project management software tools.
The conclusion
As with anything you can find online, there are many versions and various packages for project coordination to choose from. One of the most important decisions you can make as a project manager is which tool to use.
As with any tool, digital or physical, there first must be a need. You wouldn't use a saw to drive in a nail, right? In the same sense, you should take a little extra time to find a software that's a perfect fit for your needs. The little time it takes to research is a grain a sand compared to the headaches you'll save when you avoid making a bad choice. With that said, ask your team for advice, stay on budget, and take your time making this big decision.
Like many other people, Zach McDaniel gained his knowledge of management and project management through research and necessity. He believes that the most interesting thing about project management, management, and productivity is that there are so many different strategies, so there's always something new to learn and share.