It's already fall, so you know what that means: it's time to start thinking about next year's plans. Annual plans are a great strategy for any team, as well as everyone on the team. There are many benefits to starting each year and quarter off with an annual plan.
That being said, it's not always easy to create the perfect plan. Sure, it's the basic rundown of what you want for the year, but it's a little bit more than a simple wish list. There can be many steps involved in creating an annual plan, but don't worry! We've got you covered.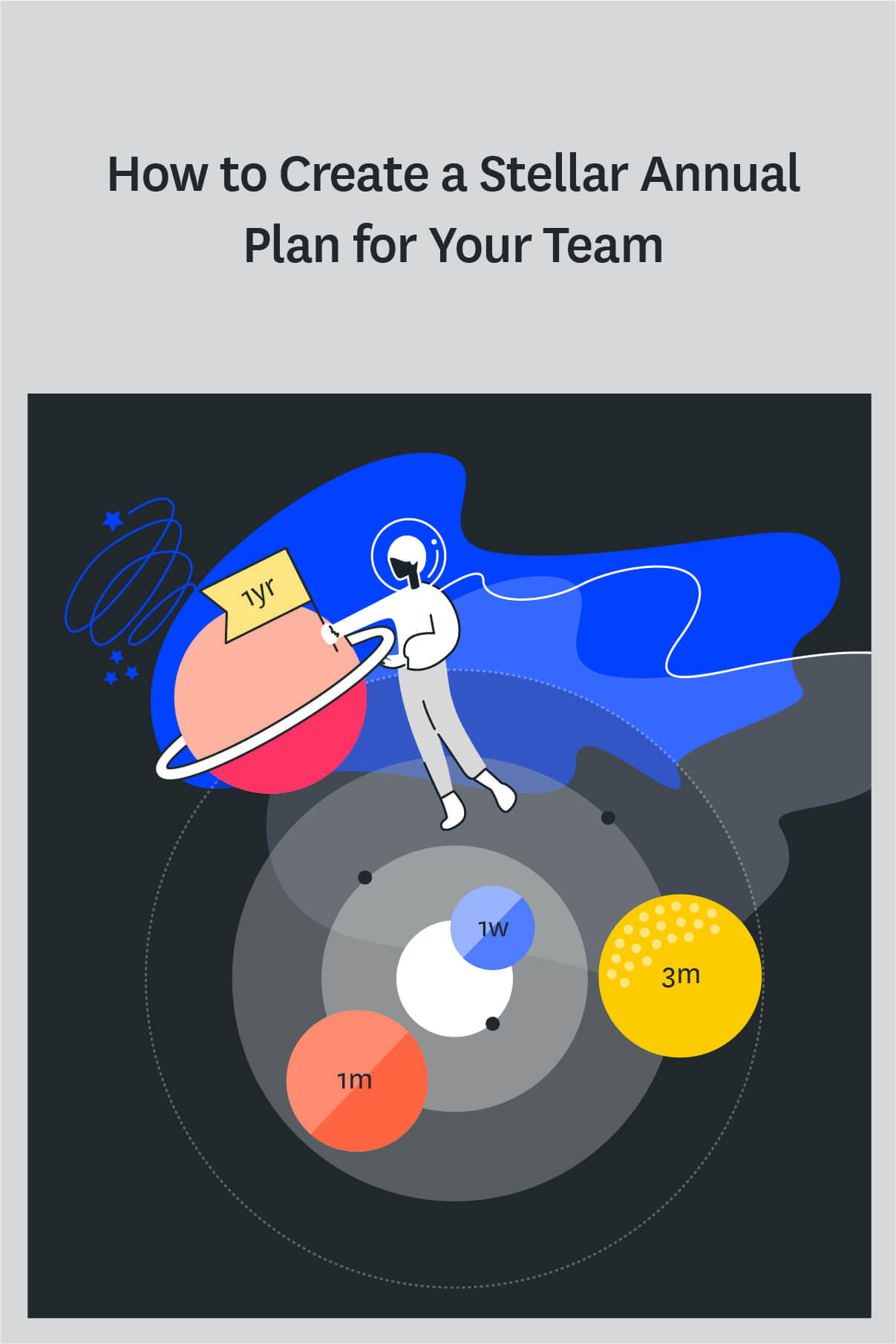 Use Toggl Plan's annual view
Because of its features, Toggl Plan is the perfect tool for creating an annual plan. When you use Toggl Plan, you have the ability to plan as far ahead as you want. It's a simple tool that greatly impacts the way you schedule.
Not only can you schedule for the whole year, but you can view it at any time with the annual view feature. You'll be able to zoom out to a weekly, monthly, 3-month, and an annual view.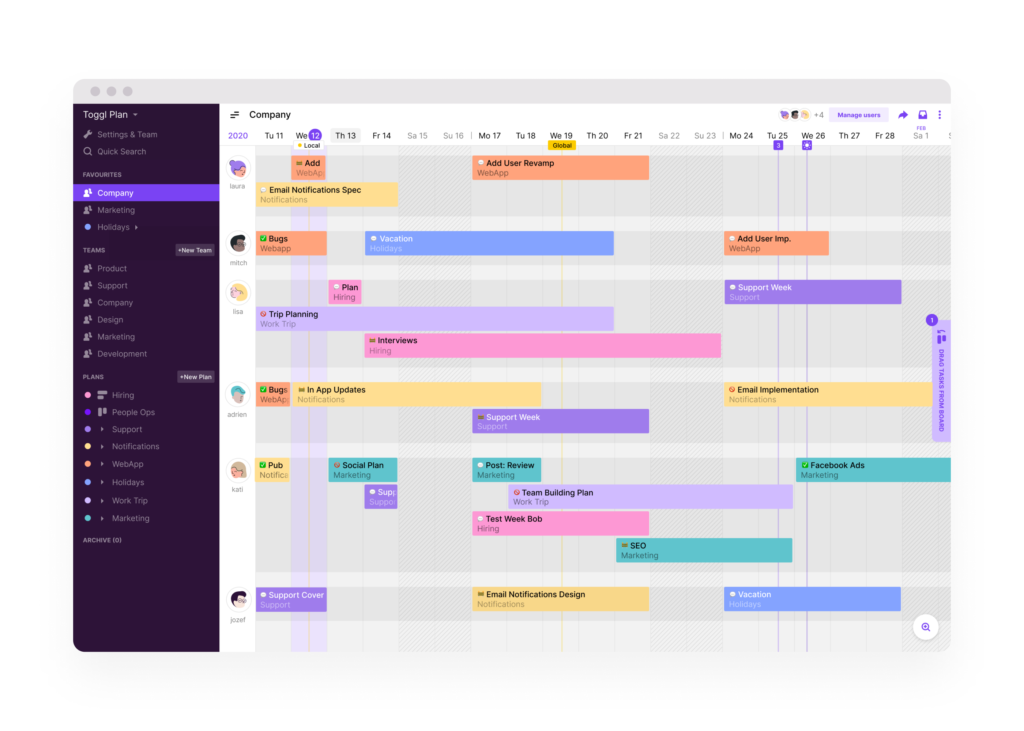 Review last year's plan
The best resource tool is previous years' plans. What better way to learn than by experience? There are many questions you should answer along the way:
What went right?

What went wrong?

Where can I improve?

Where can the team improve?

Were our goals realistic?

What did we learn?
As you can imagine, the list of questions can get quite long. Once you've answered all your questions, you'll better understand the direction your team is going in, and what they're capable of. Remember that the goal is to be realistic here. Don't make annual plans that you can't accomplish, but set the bar at an admirable level, and celebrate if you beat it.
Brainstorm some ideas
Your team should be included in this entire process. To kick it all off, sit down with them and go over some creative ideas. This accomplishes two things. First, team members have their voices heard. And second, ideas might come up that benefit the team in a way that only that person has thought about.
Brainstorming is important, but let's be honest, meetings usually aren't the most fun in the world, but they certainly are practical. Use this time to go over goals, budget, and new opportunities.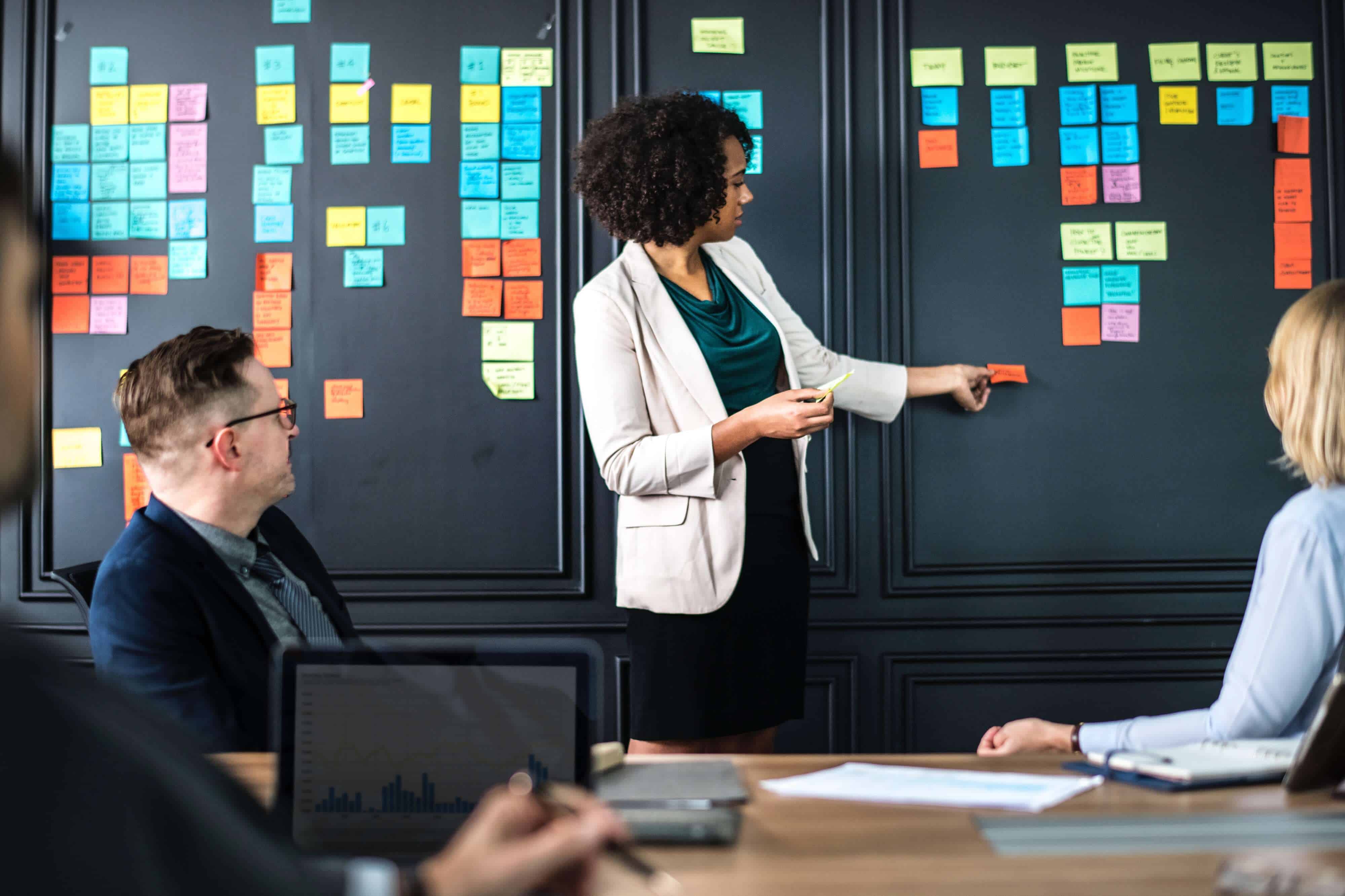 Set goals
The very first step in creating an annual plan is to determine your team's goals. These goals should be a realistic prediction on what you want to happen over the course of the next year.
Set more than one goal. Look at your profits, market, clients, and customers. Set a goal in each category if you think it's necessary. Keep in mind that goals aren't always about the money. It may be breaking into a new demographic by a certain date, or even landing a specific client.
Just like Agile project management breaks down big projects, you should break down each of these goals into a quarterly scale. At the end of each quarter, go over your progress so that you know if you have to work harder next quarter, if you'll beat your set goal, or if you have time to take a little breather.
Never lose sight of your goals. A goal is sort of like a milestone. Look ahead to it and work your hardest to get there.
Create a theme
Initiatives should have a theme. Not like a birthday party theme, but a theme regarding your desires for the team. This could be looked at as a goal, but it's a little bit more specific. For example, for one quarter, you could aim to improve customer service.  
Your team needs something they can get behind. Within your quarterly review meetings, you should set time aside to go over the theme of the next quarter, or the progress of the theme you're already in. It's a great way to sharpen everyone's skills and prepare them for future projects.
Create a separate, seasonal plan
It's really not a huge shocker that companies tend to do more business at certain times of the year. Look at big retailers between Thanksgiving and Christmas, for example. They have a massive increase in sales simply due to the volume of people shopping. Most retailers have a separate sales goal during this time of the year.
It's not something that you'll often hear about, but separating your agenda according to when your team does more business can really help future planning.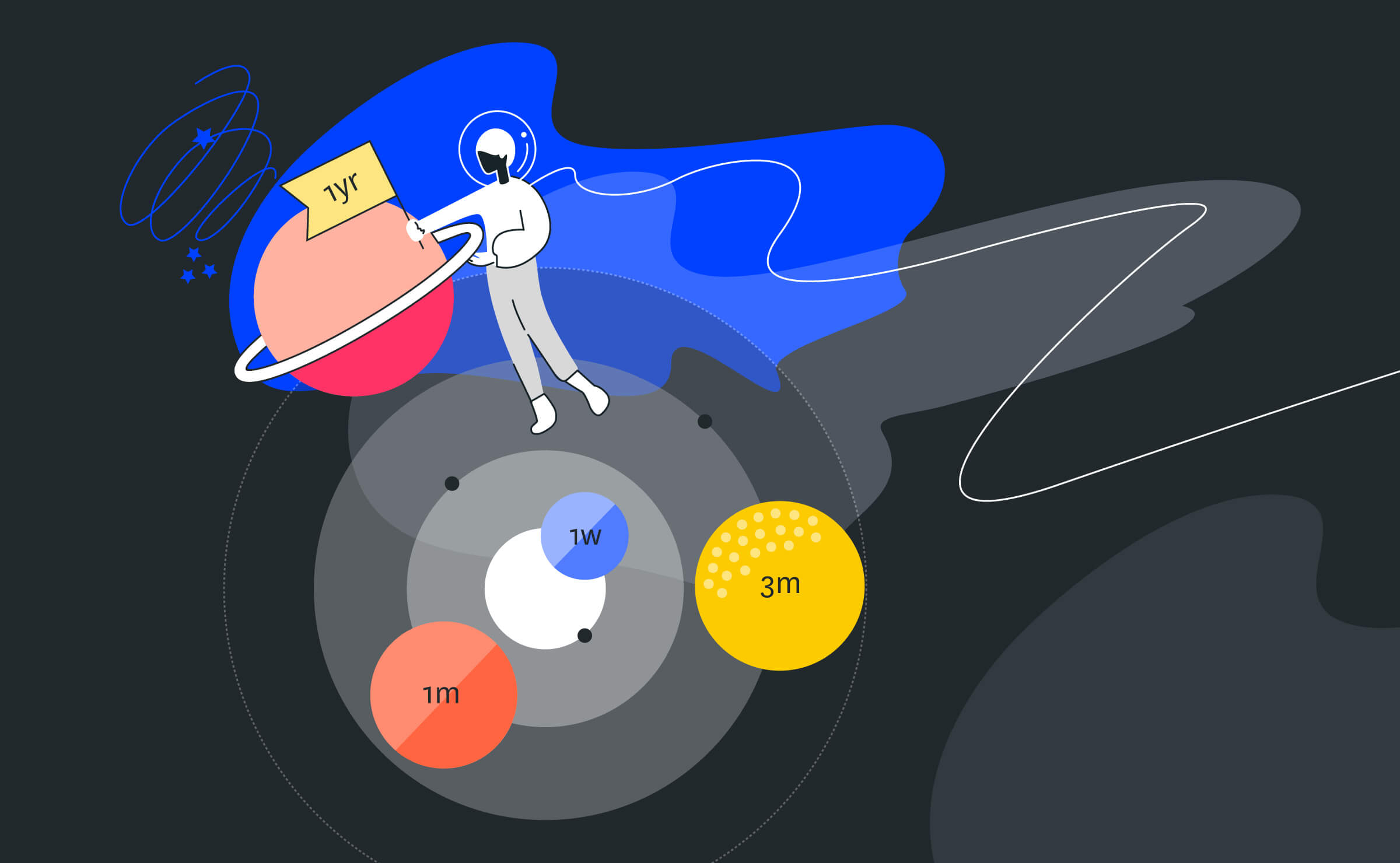 Plan the budget
Planning your budget can either go really well, or really bad. Of course, everyone wants unlimited money and resources, but it's not realistic. Your budget is your guiding light during the year. It determines what is and isn't possible.
It can be tricky to determine where the money is best spent. Should you use it on resources? New Computers? How about marketing?
You can see why it's important to go over these questions with your team, advisors, and investors, but it'll ultimately be up to you.
Stick to the plan
We'll end it by saying this: stick to the plan. The plan is the master key to the entire operation. If you spend all this time preparing and planning, it is imperative that you follow through. What's the point in an annual plan at all if you don't stick to it?
Keep your goals realistic, but don't be afraid to push yourself to be better. Lead by example in this aspect, and your team will follow.
All that being said, you should be ready for sudden changes. Flexibility in this industry is a must. You can plan all you want, but that doesn't mean it'll all unfold like you wanted it to. The annual plan is just a template that outlines your work year. Be ready to change plans if they need to be changed. Stay on your toes and react to changing situations quickly. Hope for the best, but plan for the worst.
Like many other people, Zach McDaniel gained his knowledge of management and project management through research and necessity. He believes that the most interesting thing about project management, management, and productivity is that there are so many different strategies, so there's always something new to learn and share.