We all need some kind of work done and sometimes, hiring a full-time staff member just doesn't make any sense. That's when knowing how to hire a freelancer comes in handy. If you have one-off projects or you're just unsure whether a full-time employee would make sense for you, a freelancer could definitely be a good solution.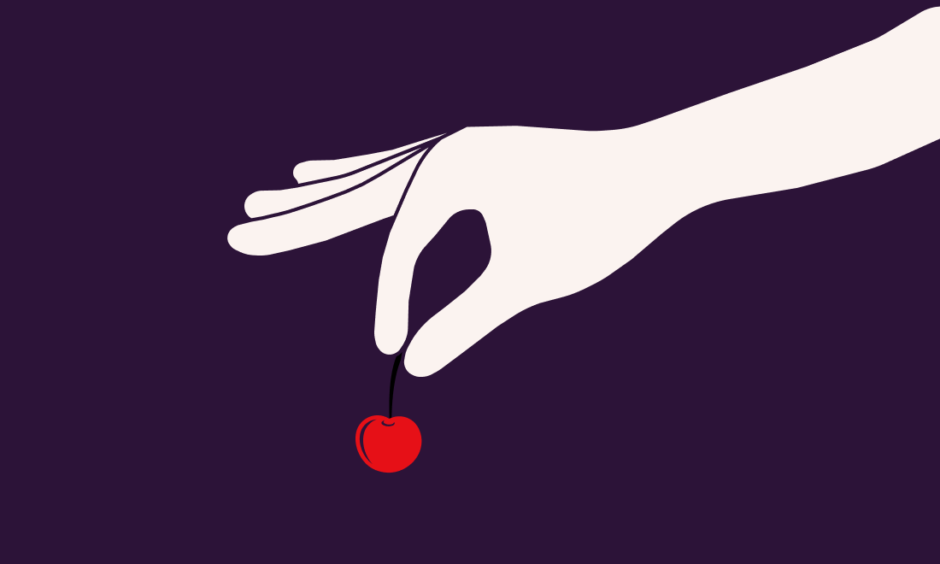 There are plenty of guides online on how to become a freelancer, but not as many on how to hire a freelancer. The internet is a vast place and finding the right person to do a job for you can be quite challenging.
Here are some of my top tips on how to hire a freelancer, coming from someone who has both worked as a freelancer and hired freelancers before.
Step 1: Determine the scope of work
Before going any further, the first thing you need to do is determine exactly what needs to be done. If you want the best person for the job, you need to be crystal clear about the service they need to provide.
This is an example of a great scope of work for a freelancer:
– Write a 2,000-word article on the impact of artificial intelligence on the telecommunications industry, from the angle of a company CEO, with the target audience being CTOs in the B2B SaaS industry.
Here is a poorly written scope of work for the same job:
– Write an article on referral marketing, something that I can send to my partners and make it seem like I wrote it. Maybe I'll send you some references later.
Even if you don't write for a living, it's clear which job/gig description works better and will attract better freelancers. A properly written job description and scope of work will ensure several things:
– You will get just the right person for the job because they will know whether they can do it or not
– They will give you the right estimate on when it can be done
– The freelancer can give you an accurate price for the job
– They will deliver a better product because they have more instructions
– You won't have to get involved as much
– You will actually save money because the better the scope of work is, the less time they spend researching and working
All in all, think carefully about what you need done and put it all on paper. Who knows, maybe you conclude that this is reoccurring work and that you may need a full-time employee after all.
Step 2: Decide how much you want to pay
How much does X cost is a question that is about as open-ended as How long is a piece of string. The reality is that the same job could be done for $50 and $1,000 and the final cost depends on a variety of factors.

Firstly, most freelancers pay their own taxes and have their own businesses, which is why their hourly and project rates are typically higher than those of in-house employees.
Secondly, a freelancer's location will play a part in price, too. A freelance developer from Vietnam and a freelance developer from Canada will have very different rates.
Thirdly, there is the matter of experience. Someone who's just starting out will have wildly different rates from someone who's been developing for years. Expect to pay more for freelancers who are experts in the field, or those with specific experience in your niche.
Finally, my best piece of advice would be to ask around and see what other clients similar to you are paying for the kind of work you want to be done. Do some research online and tap into your own network of business partners, friends, and LinkedIn connections. If you're lucky, you may even get a recommendation or two, making your search shorter and more fruitful.
Step 3: Find the best freelancer
Before thinking about how to hire a freelancer, you have to think about where to find these freelancers that might be interested in the work in the first place.
Finding a freelancer isn't too hard. Finding a fantastic freelancer is not actually that easy. While they aren't exactly hiding, you won't find them in places like Craigslist either. If you want the best person for the job, you'll have to spend some time to find them first.
The first place to look is your own network. Ask around and see if someone knows an expert for the kind of work you need to be done. Eliminate bias by only asking your connections to recommend someone that actually worked for them. This way, you won't have people recommending their nephew who just got into design two months ago.
Second, you can go to hiring platforms. Places like Upwork, Freelancer.com, Freeeup and many others are places where you can find thousands of freelancers for hire. These platforms have many benefits, including the ability to see their rating, reviews from previous clients, portfolios and profiles and more.
However, some business owners find them too time-consuming and tedious, especially if you only need to hire freelancers frequently. Finally, all of the platforms charge a percentage of the fee for connecting you with the freelancer. Depending on the platform, either you or the freelancer pay this fee, so it's worth keeping this in mind.
There are also platforms specific to different jobs. For example, 99designs for designers, TopTal for developers and many others.
Third, and this is a bit of a hidden gem – Facebook groups. There are lots of communities where you can find talented freelancers for any kind of work. For example, the Cult of Copy Job Board is one of the most famous groups in the world for writers, where freelancers and clients come to connect. Bear in mind that you will have to create some posts and exchange quite a few messages to find the right fit, but Facebook can be a great way to hire.
In the end, you'll find that hiring based on personal recommendation is the quickest and easiest way to find freelancers to hire. However, always shop around to make sure that you're getting a fair deal.
Step 4: Assessing the freelancer
How do you know that the freelancer can actually do the job that you need them to do? The only certain way is to take a look at their previous work and see if it matches your requirements.
Easier said than done. While most people can tell good writing from bad and poor design from a quality one, not a lot of people can tell if an app was properly developed or not. In other words, you need to have some specific skills in the area you're assessing your freelancer. If you don't have any experience in highly technical fields like development, ask a friend to assess the freelancer's code or you can rely on their references and reputation. The smartest approach is to get expert advice from a developer or someone in a similar role.
No matter the job role, always ask for portfolios and samples of previous work. Any reputable freelancer should have a file ready with the best work that they can send over.

Alternatively, you can assess their knowledge using a skill test such as Toggl Hire, which makes the candidate's abilities easy to understand, even to someone with no technical knowledge.
Step 5: Hiring the freelancer
You've found the right person for the job and made the hire! Go you! But it's not over yet. When setting up your new freelancer, you need to determine how much access you want to grant them to internal tools and documents. How much should the freelancer know?

I'd recommend giving them the details they need to get the project done and nothing more. You don't want any of your data leaking to your competitors or anyone else, so do your best to stay protected. A non-disclosure agreement is always recommended – there are quite a few templates online, and you can easily re-use one that you like.
You will also need some sort of agreement that guarantees that the freelancer will get the work done and that you will pay them. This is also something that you can easily grab online and you can use a variety of apps to sign it digitally, including Pandadoc, Docusign, and some of many Docusign alternatives. Platforms like Upwork provide this protection for both parties in case things don't go as planned.
Step 6: Building a database of freelancers
Once you find a few people that you enjoy working with, stay in touch with them but don't be afraid to venture out and find someone else to do similar jobs for you. Over the years, you'll build up a network of freelancers that you can depend on. When you get to this point, you've already saved significant time by skipping all of the previous steps.
Every time you need someone to do a job for you, there will be a pool of people to choose from. Moreover, you will have freelancers that you can recommend to others. Over time, you may realize that you need full-time staff members and you can ask them to work with you instead of freelancing.
Conclusion
And voila – you now know how to hire a great freelancer! As you can see, there are a few different steps to hiring a great freelancer. It's actually very similar to hiring a full-time employee, which is why finding the right person for the job is so crucial. However as with most things in life, the more times you do it, the easier it gets. Keep on keeping on!