One of the toughest challenges facing businesses looking to recruit top talent is speed. Every time a new position is created, or an employee leaves, there's a hole that needs plugging which invariably takes time to execute. If this sounds like a challenge you face, you could benefit from a talent pool.
You may already be familiar with the concept of a talent pool, maybe you've even tried to set one up before? Most talent pools fall short because they fail to keep the quality high, meaning they are full of applicants that just don't make the grade.
In this article, we're going to dive deep into talent pools. We'll start by understanding exactly what a talent pool is and why they're so important before looking at how to build one of your own that's brimming with high-quality individuals.
Sounds good? Well, let's get started then!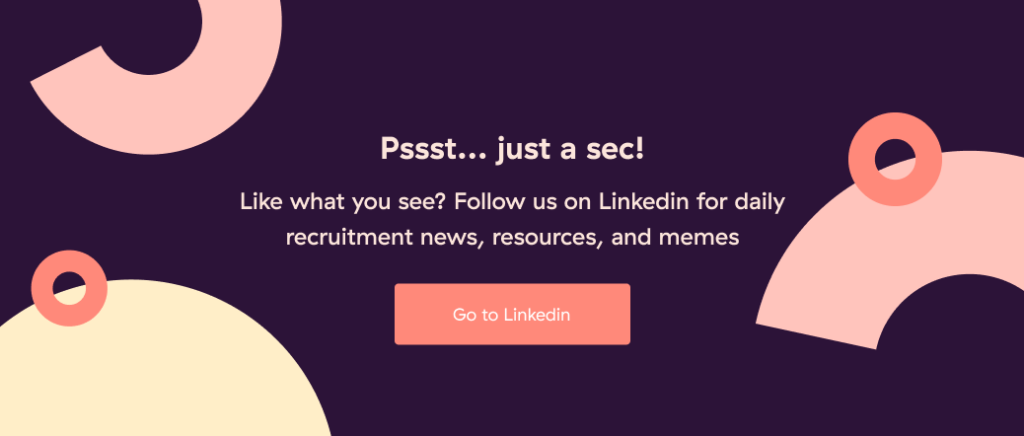 What is a Talent Pool?
Fundamentally, a talent pool is a database of potential candidates that have, in some way, shown an interest in working for your organization.
But don't be confused, a great talent pool isn't just a list of names and phone numbers. A properly curated talent pool provides rich information on each potential candidate, including but not limited to:
Their experience
Their skills
Their attributes
Their career goals
Their cultural fit to your organization
A list of roles they could be suitable for
Those individuals are primed and ready to be drawn upon if a role needs filling. While they won't have been fully interviewed, they will at least be partially vetted to ensure that they meet the standards of your organization.
The Benefits of a Talent Pool in Recruitment
Having a list of pre-qualified, enthusiastic and aligned candidates ready to go is a recruiter's dream. While high-quality talent pools are by no means a walk in the park to set up, they offer a range of benefits:
Speed to hire. The key benefit to having a high-quality talent pool is the on-demand set of candidates you have at your disposal. For most businesses, one of the key challenges for their talent strategy is the delay they face in getting new starters on board. Talent pools enable recruiters to significantly reduce their time to fill and solely focus on screening and interviewing.

More engaged candidates. More and more businesses want their candidates to not only have the right skills, but also align with their business values and culture. In most circumstances, talent pool candidates have registered because they actively want to work for your organisation. This helps you filter out those who 'just need a job' and focus on those who know and love what you do.
Reduced Costs. Traditional candidate sourcing techniques cost money. Whether it's posting your vacancy on a job board, or promoting it through social media advertising, getting in front of people comes at a cost. Those traditional marketing costs don't apply with a talent pool, helping to reduce the critical cost to hire metric.
How to Build a Talent Pool
There are several ways to proactively and passively build a talent pool. While in the same way as traditional sourcing, the goal is to capture details on a candidate, for a talent pool, both the way that capture is done and when it happens are entirely different.
Here are four key routes to connecting with future candidates and get them into your talent pool.
#1 – Social Media
Digital recruiting techniques are now fundamental to the way businesses connect with future prospects. At the centre of that is social media, and when building a talent pool, it's no different.
When setting up your social media calendar, incorporate content that shows off why your business is a great place to work. When you do that, place a call to action within that content, which drives future candidates to your talent pool sign up page.
Undoubtedly the best place to do this is on LinkedIn, as it's the platform people go to consume professional content. But, non-professional social platforms such as Instagram, Tiktok and Facebook should not be ignored, especially if you're looking to target a particular demographic.
#2 – Careers Pages & Jobs Boards
Don't miss the opportunity to capture the details of candidates who are actively searching on your careers pages or interact with your job boards.
If candidates are on your website but don't find an open vacancy for them, you should be driving them to sign up to your talent pool. It brings benefits on both sides. As a business, you don't lose an engaged candidate, and as a future candidate, you will get directly notified when a role becomes available – no need for anyone to do any legwork in the future!
Many job boards also allow you to capture information from candidates who have viewed your vacancies. Just make sure you have all the correct permissions to add that person's data to your list first.
#3 – Previous Applicants & Employees
As recruitment techniques shift towards a talent acquisition mindset, hiring professionals understand that the application process is cyclical.
You may actually have two or three great candidates for many roles but only one position to fill. In those situations, it's an easy win to ask unsuccessful candidates if you can add them to your talent pool. While they will likely be disappointed, the opportunity to be considered for future roles is again a win all round.
In certain situations, this all applies to previous employees. As long as that employee hasn't left on bad terms, inviting them into your talent pool keeps that link open. Ultimately you never know how a previous employee's new role will work out, so keeping them notified of any future roles may lead to a rehire.
#4 – Referrals
A recent LinkedIn study found that 82% of employers rated employee referrals as the best sourcing strategy for ROI, with referrals 4x more likely to be hired. Based on those statistics, getting future candidates into your talent pool who have been referred by current employees is a fantastic way forward.
You can incentivise staff to refer the best people in their network to get more submissions too. Just remember, like with the job boards, to get all the correct permissions before you start storing people's data.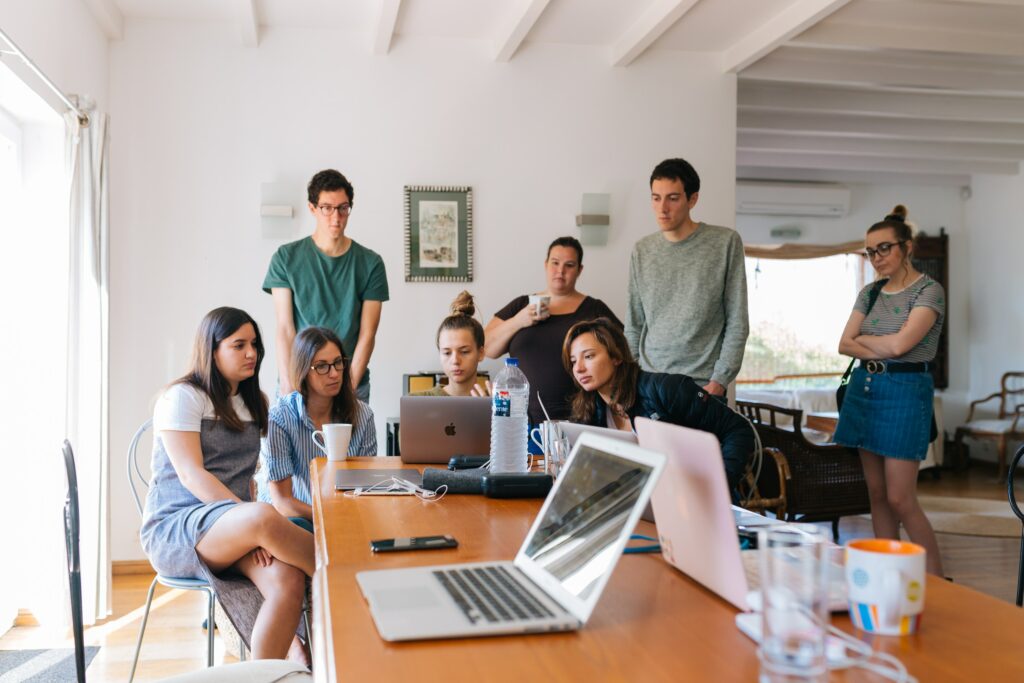 5 Tips to Keep Your Talent Pool Super High Quality
Great, you now know what a talent pool is and how to build one, now it's time to focus on the quality. A database is only as good as the quality of the candidates within it. Don't fall into the trap of having a poor quality talent pool by following these tips.
#1 – Focus on Culture
When you're doing talent pool outreach, make sure to entice candidates with not only the job role itself but the overall company culture.
More and more businesses are giving greater favour to candidates that align with the company values and standards rather than focusing solely on skills. Ultimately, skills can be learnt but the way people think, act and behave can't always be changed.
As part of your talent pool application process, include situational awareness, value and worldview questions to identify candidates who will fit into your business seamlessly.

We've pulled together a piece on the best cognitive ability assessment tools to try, if you're interested in learning more.

#2 – Focus on Niche Job Boards
If you're attracting talent pool applicants through job boards, it's time to take a more targeted approach. Given building your talent pool isn't based on volume, but rather quality, the mainstream job boards such as Indeed and Monster may create too much noise.
Instead, focus your efforts on niche jobs sites that are targeted to the type of talent you are looking for. This isn't just about skills either – make sure you also consider ways of working. While there are specific job boards for developers, salespeople or legal professionals, job boards also exist for full-time remote workers and freelancers.
#3 – Test Candidates During Sign-Up
One of the easiest ways to keep your talent pool quality super high is to create a standard of entry. Why let anyone join when you can test candidates on their abilities and filter out the best?
Skills testing tools like Toggl Hire allow you to create bespoke tests which can be used as the perfect benchmark for your talent pool. Tests are quick and easy to set up with a range of pre-set templates for popular job roles such as Account Executives, Data Scientists, Product Managers and many more.
If you need some more proof, you can check out how companies across the globe use Toggl Hire to simplify all aspects of their hiring.

#4 – Background Check Applications
If you've got the time and resources, a great way to keep your talent pool quality in tip-top shape is to do a customary check of every application you receive.
This could be as light or as thorough as you need. If you're looking for something quick, you could easily jump onto the candidate's LinkedIn profile to cross-check their credentials or add in a short phone interview if you want more detail.
Doing checks like these (and telling people you're going to do them) means candidates are less likely to submit false information into their applications and thus gives you confidence that they are who they say they are.
#5 – Regularly Cleanse
And lastly, like all databases, you should regularly cleanse data that's out of date.
If someone applied to your talent pool a long time ago, the chances are their situation may have changed, and their initial interest may no longer be valid.
If you can automate your processes, try a pre-cleanse email. That way, you also give the future candidate an opportunity to re-submit their interest or update their profile to reflect their most up to date information.
Ultimately, whether you end up removing candidates or get more up to date information, you know your talent pool is more current and, by default, the quality is much higher!
Summary
One of the biggest challenges that faces recruitment professionals is sourcing talent at speed. With time-to-hire being a key metric, having access to engaged talent on demand is crucial for hiring the best people.
To help bolster their pipeline of candidates, many businesses are investing in their talent pools to source high-quality candidates for a position in the future.
With a talent pool established, the trick then is to keep the quality of the applicants as high as possible. This can be achieved across the entire talent pool journey through skills testing, posting on niche job boards, or just by applying some simple vetting.
James Elliott is a Strategy Manager and Writer from London, UK. When not working on the day job, James writes on a variety of business and project management topics with a focus on content that enables readers to take action and improve their ways of working. You can check out James' work on his website or by connecting on LinkedIn.