One of, the most important tools any project manager can use is a project timeline. Anyone can make a timeline. It's really not that hard. But making a timeline that works? It's harder than it looks.
What do we mean by that? Well, constructing a project timeline requires more than just adding names and dates. It's about getting as detailed as possible upfront so that you don't have to stress sweat through three shirts a day because you forgot what you need to be doing. In fact, it's essential that you know how to create an accurate and detailed project timeline. Your project success depends on it!
Having a good project timeline is like having autopilot (in a sense). If you get the timeline right from the start, it's infinitely more likely that everything else will run like clockwork. Here are a few steps to follow when creating your timeline.
Finding the Right Project Timeline Tool for You
Okay, so you've secured a new client and they need this new project done ASAP. You go to Google, as we all do, and look for timeline templates. You can literally spend hours searching for one that you like. We of course use and recommend Toggl Plan's Timeline software.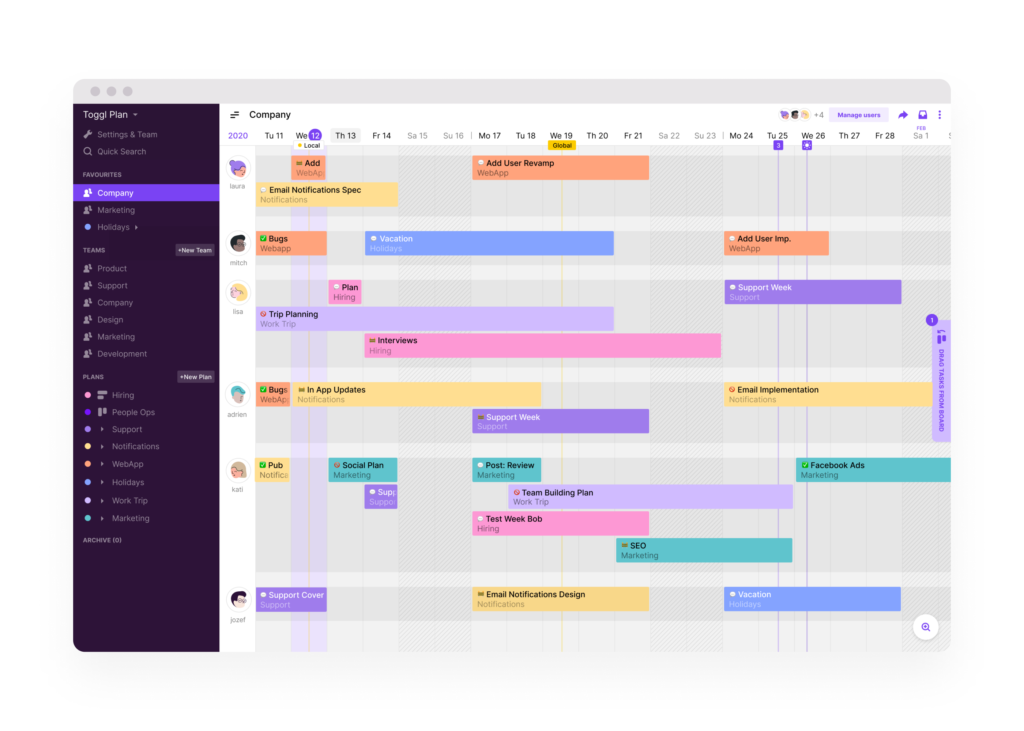 The Toggl Plan software makes it easy to check in and assign new tasks on the fly. The interactive Gantt chart allows you to visualize everything right in front of you. It's a simple, central headquarters for you and your team so that everyone can be on the same page. It's so important that everyone understands what they're supposed to be doing and when it's supposed to be done. This tool also allows the team to get a visual representation of the timeline, just for that extra reminder.
The Basic Elements of a Project Timeline
There a few basic elements of a timeline. They're pretty simple, but many details can branch from these few simple points. So what are they?
Tasks to be completed

Task duration
When you look at these three points, you can see how many more details can spawn from these simple ideas. For example, many subtasks can emerge in a moment's notice, adding to the list of tasks to be completed. Task deadlines and duration might change due to possible project delays. Timelines evolve constantly, so don't freak out if it starts changing quickly once you've started.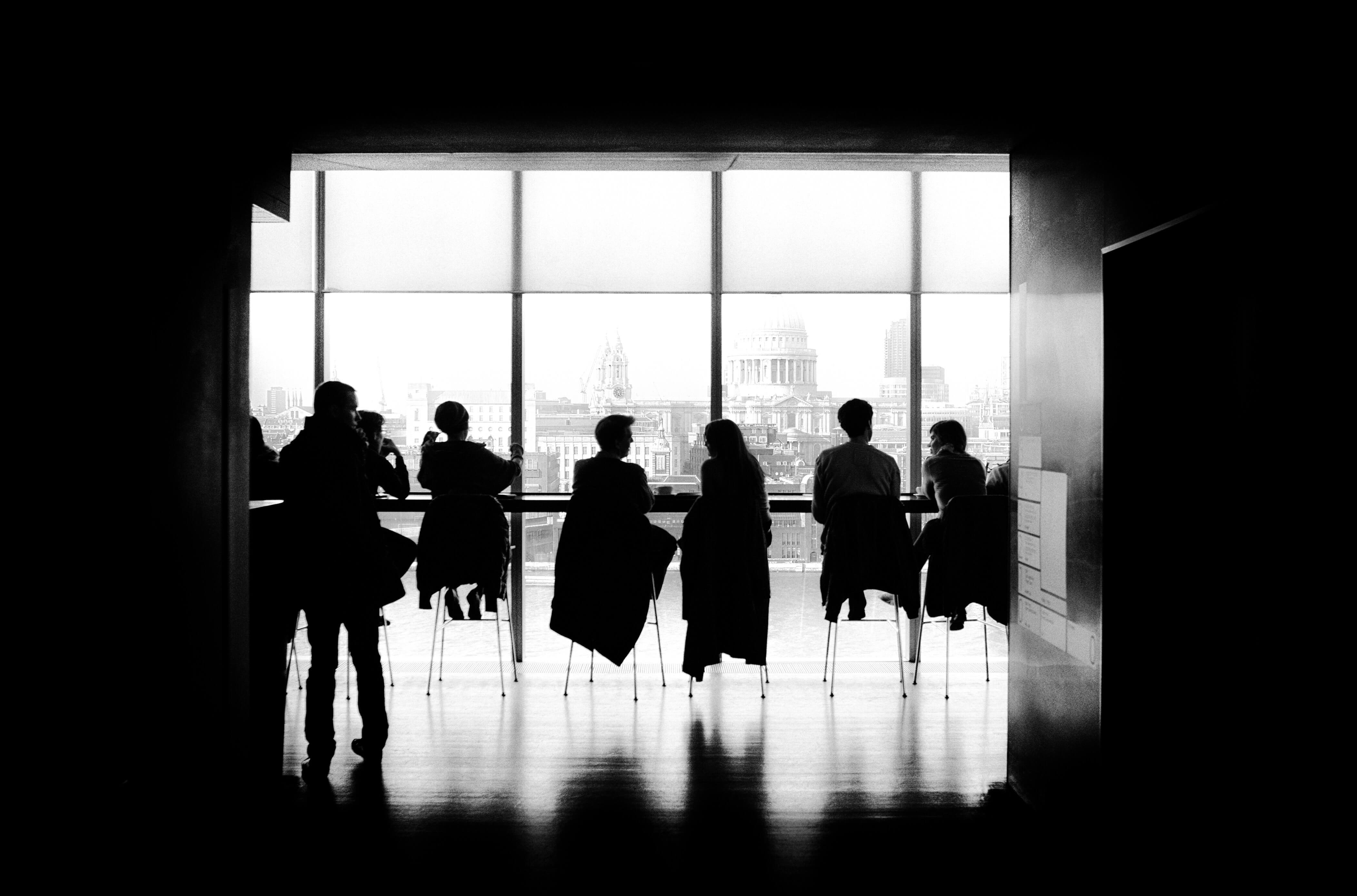 Work Breakdown Structure
Work breakdown structure (WBS) is a tool that many project managers use to break up a project into manageable parts. This is typically done before creating the project timeline. The number of stages can vary depending on the size of the project. You can find many templates online, but the overall look of this structure doesn't really matter. What does matter is what comprises the structure.
So, what's it all about? Each section of the WBS usually contains a little bit of information about that stage of the project. The best thing to do is to break up the project into a few of its biggest parts, and label the parts according to what's going on. Then, add details such as budget, work percentages, estimated dates, and so on. It's a really useful tool and it's really simple to make. Any visual representation of the workload is always helpful, and it helps you better prepare as a project manager.
Creating the Project Timeline
And now, the moment you've all been waiting for (cue drum roll): how to create the timeline.
So, you've made a WBS, you have your team ready to go, and now the work begins. Well, for you it does. Remember, making an accurate and detailed timeline can save you hours in the long run. So let's break it down.
You have your list of what needs to be done and when it needs to be done (WBS) so now it's time to create and distribute. Start with your list and create tasks for each part of the WBS. Then, create manageable deadlines for everyone working on the project. While it is important to be on time with your work, you definitely don't want to rush it. Hopefully you can find that sweet spot where everyone can work happily. And, we all know that a happy workplace is one that avoids big mistakes.
Speaking of working happily, that brings us to the next point, spreading the workload accordingly. Everyone has their own special skill set. Recognizing that is so important for the success of the team. Now, that's not to say that team members can't get experience in other fields by working alongside another colleague, but you should definitely assign tasks to people based on their strengths and skill set.
Next you need to distribute the timeline. Make sure everyone has access to the timeline and all communication channels are open. With Toggl Plan, it's really easy to share your project timeline and connect your timeline to communication channels like Slack.
Your team might have a suggestion or two. Don't be discouraged if the timeline needs to be revised a few times. It literally happens every project and it's more of a testament for your teams' abilities than it is a negative review of your work.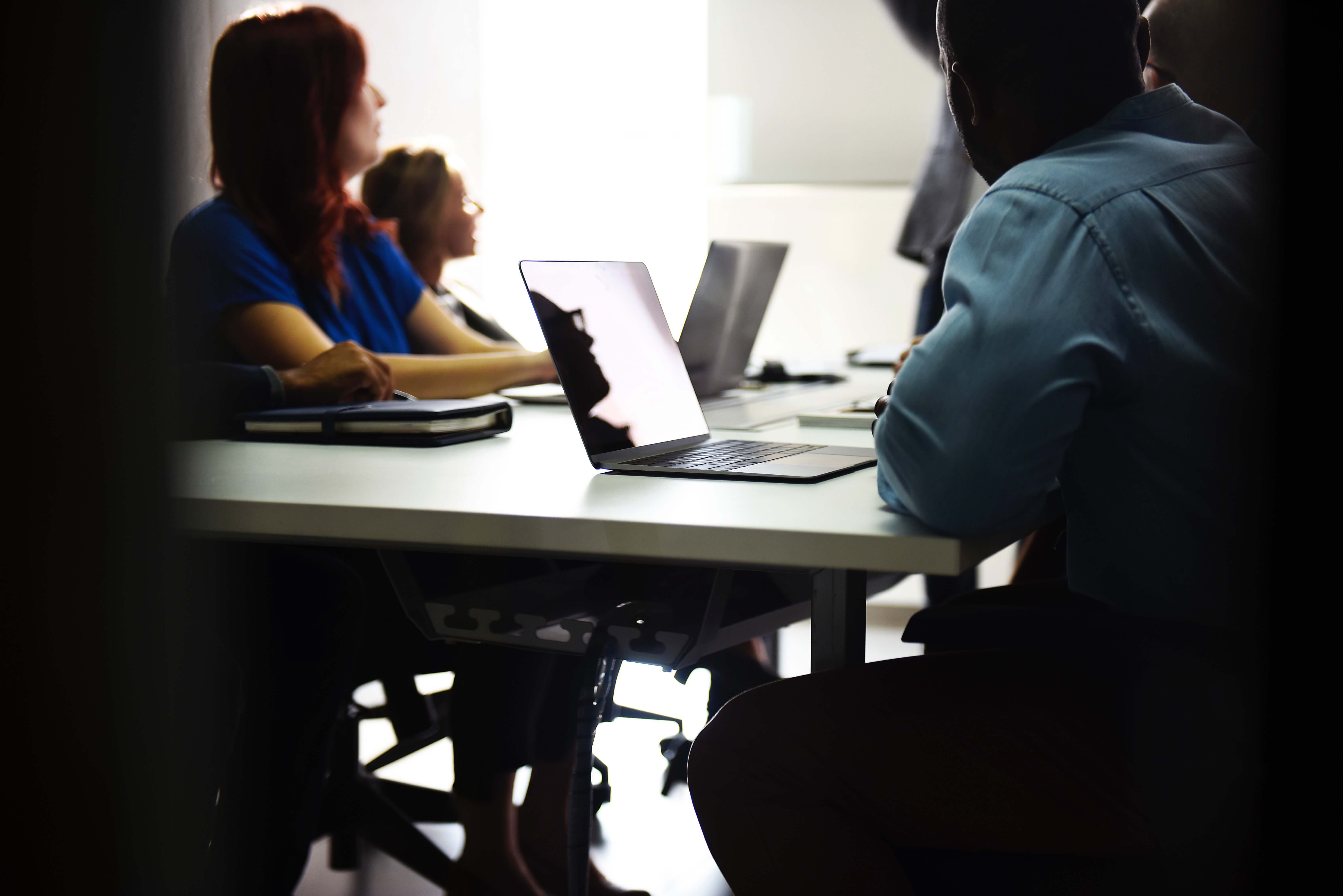 Eureka! You've Done it
Now that you've successfully made and distributed the project timeline, you can pour your heart and soul into getting it done. Like I previously mentioned, having this timeline out of the way means that you can focus on the bigger picture. You now have the key to success in the palm of your hand and nobody can stop you.
Just to recap, because I know there's a lot of info above:
Find the right software or template

Break it down! This isn't high school, people actually want to contribute to group projects

Assign tasks according to skills and availability

Distribute the project timeline so everyone stays on the same page
Once you've done all that, you can chime in and help your team in anyway you can, but don't flood yourself with unnecessary work. It sounds redundant, but you do what you're good at and leave your team to what they do best.