You know it's important to create a timeline for all of your team's projects. But simply creating a project timeline isn't enough. You need to avoid the following project timeline mistakes if you want to make sure your project stays within budget and gets completed by the deadline.
According to a 2015 study from the Project Management Institute, about 25% of organizations blame project failure on scheduling or timeline mistakes. Don't let these five mistakes sink your project.
Mistake 1: Not having enough milestones
Many project timelines extend for weeks or months. If you only have one major deadline, the project can feel overwhelming and maybe even impossible. Your team may wonder how they will finish the project on time, or worse, assume that because the deadline is so far away they can focus on lesser projects first.
If your team members don't know how to prioritize or manage their time effectively, having just one final deadline can be a disaster.
The solution? Include milestones in your project timeline.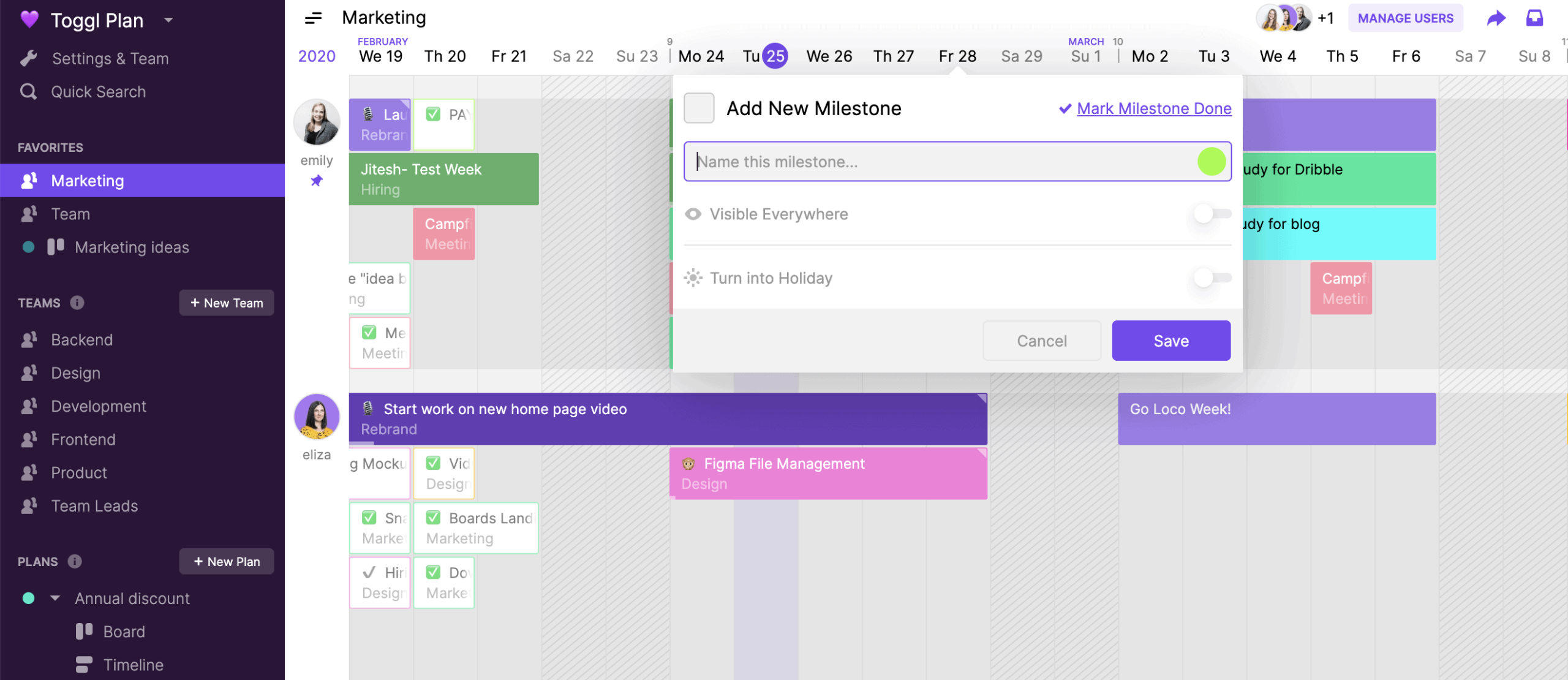 Adding milestones to your timeline is the best way to break the project down into smaller steps. Having these milestones will give your team members more confidence that they can finish the project by the deadline. In addition, when your team members know what milestone they are working towards, it gives them clarity on what tasks to prioritize.
You can use milestones to mark key stages of the project and to mark deadlines for smaller deliverables.
When your team reaches a milestone, don't just let it be a mark in the project timeline. Use that milestone to evaluate the project and make changes to the rest of the project timeline as needed.
Mistake 2: Not updating your project timeline
Your project timeline isn't a one-and-done calendar. It's a living document that you need to update regularly.
If a key team member gets sick and misses several days of work, your project timeline will be affected. If the scope of the project changes, your timeline might also be affected. Your timeline must reflect these changes, otherwise it will be inaccurate and not very useful.
Your project timeline needs to be realistic, and it will only be realistic if you're updating it based on the reality of your team.
Once you've created a project timeline, make a commitment to update your project timeline regularly. Some PMs like to do a weekly check-in with their team and then update the timeline afterwards.
Mistake 3: Not collaborating on your project timeline
As the project manager, it's your job to manage the project timeline. But you shouldn't create the timeline in a bubble! You need input from your team.
Remember, each member of your team is an expert in what he or she does. Therefore, each team member will be able to give the most realistic estimate for his or her portion of the project.
For example, you might assume it takes 3 weeks to design a fully functional website. But, if you talk to the front end developer, he might tell you that the website only needs a small refresh, and not a complete overhaul. He might estimate that his portion of the project will only take 1 week.
If you create your schedule without getting input from the team, your project timeline will be based on wishful thinking. Collaborating with team members on the project timeline will make your timeline more accurate and make your team feel more invested.
Plus, collaborating on the project timeline will ensure that you're managing your team, and not just the project. Many project managers make the mistake of focusing so much on the scope, budget, and timeline of their project that they neglect to manage their people. Asking for input on the project timeline will help you connect with the people who are doing the work.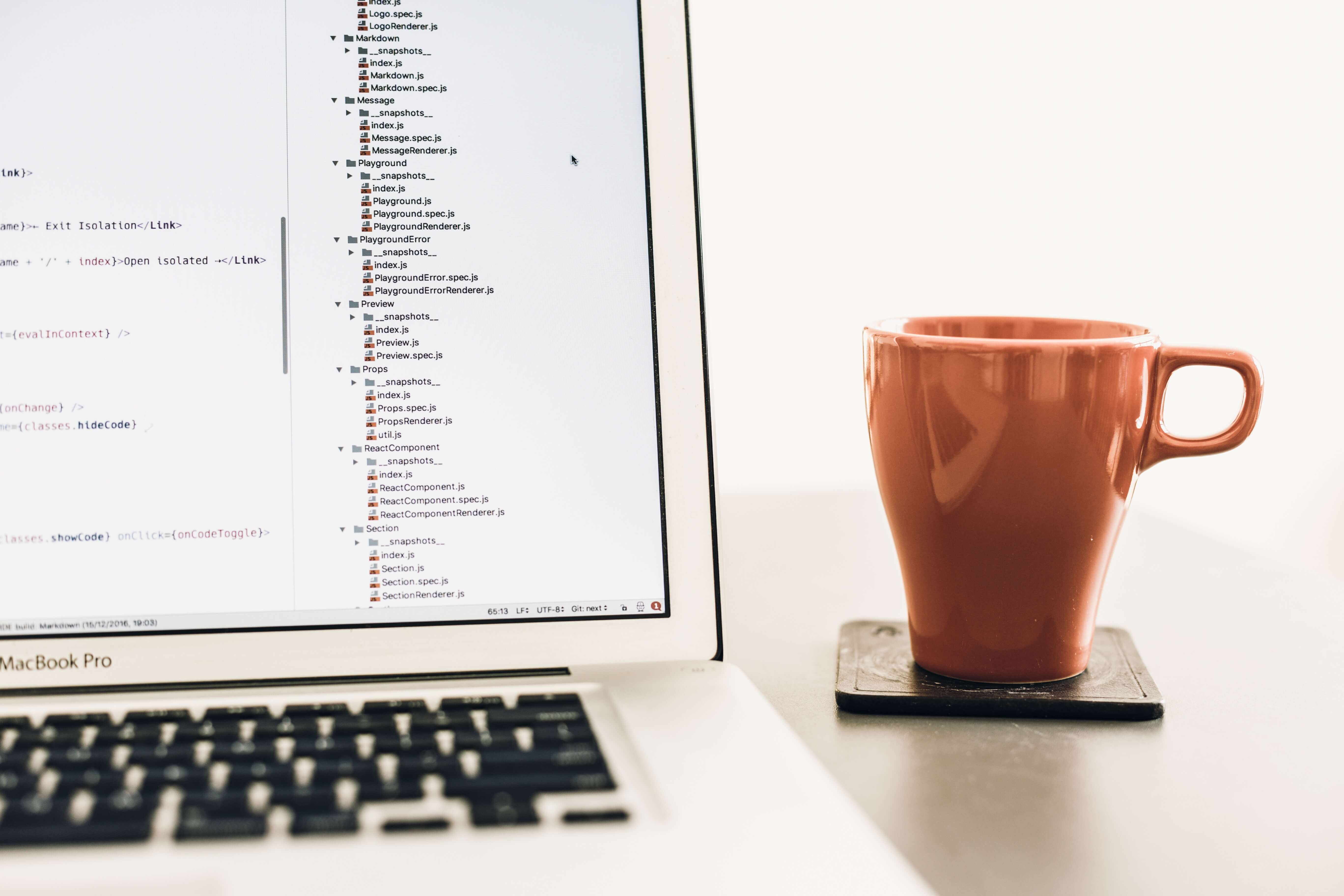 Mistake 4: Not identifying task dependencies
When you're coordinating a big project, you need to identify task dependencies. For example, your graphic designer needs to turn in the website design plans before your front end developer can build the site. If you fail to identify these task dependencies, your project timeline will fall apart.
One of the easiest ways to visualize task dependencies in your project timeline is to use a Gantt chart. Creating a Gantt chart by hand or in Excel can be labor-intensive, which is why we recommend you use online Gantt chart software, like our free software here at Toggl Plan.
With Toggl Plan, you can create a project timeline in less than 5 minutes. You can assign different parts of the project to different people, which helps you visualize the task dependencies. Toggl Plan makes it easy to see if you've planned for your task dependencies, or if your project timeline needs to be tweaked.
Mistake 5: Not using a project management tool
The best project management tools make it easy to track your project timeline and keep everyone on the same page. To keep on track, choose a tool that gives you a clear visual overview of the status of your project.
Software like Asana or Trello are great for managing the details of the project, but a big picture overview of the project timeline is invaluable.
Update your project management tool at least weekly, and more if you make any major changes to the project timeline. Make sure everyone on the team has access to the tool. The goal is that everyone has accurate information about the status of the project.
As a project manager, it's your job to create and manage the timeline. Use our tips to avoid these 5 common timeline mistakes.
Emily is the former marketing team lead at Toggl Plan.