Setting up a strategic plan can be an intimidating task even for the most seasoned team managers. On top of putting the plan together, they have the added responsibility of ensuring every team member understands it and does their part in achieving it.
A strategic plan plots the course for what your company does, where it is going, and why. These plans focus on the future of the business and getting all of the team members on the same page.
To begin this journey of preparing for the next few years, it's important to understand what this plan is and how to pick the right strategic planning tools for your team.
What is a Strategic Plan?
A company's strategy is zeroed in on key pieces that start with the biggest detail at the top and then takes tiered steps down to identify every necessary factor to be successful. It helps your team recognize what the company is striving for as a whole and what their individual part is to reach that end goal. Here are the pieces of an effective strategic plan.
Company Vision – A statement that describes why and how a company intends to achieve its mission. As each business grows, these goals may change, so the vision is always subject to revision.

Team Values – The overall mindset and beliefs a team must have in order to succeed in reaching their vision.

Focus Areas – The priorities a team will focus on which correlate with their values to help them achieve their goals.

Group Goals – A detailed, measurable goal for the group to work toward as a while based within their focus areas.

Individual Goals – A detailed, measurable goal or project for each individual to work toward, which will help achieve group goals.
It's easy to see how each step helps the group move up each tier until they all reach the company vision. While a manager can make all of this information easily understandable and accessible, it is just as crucial to have the necessary tools to achieve these goals.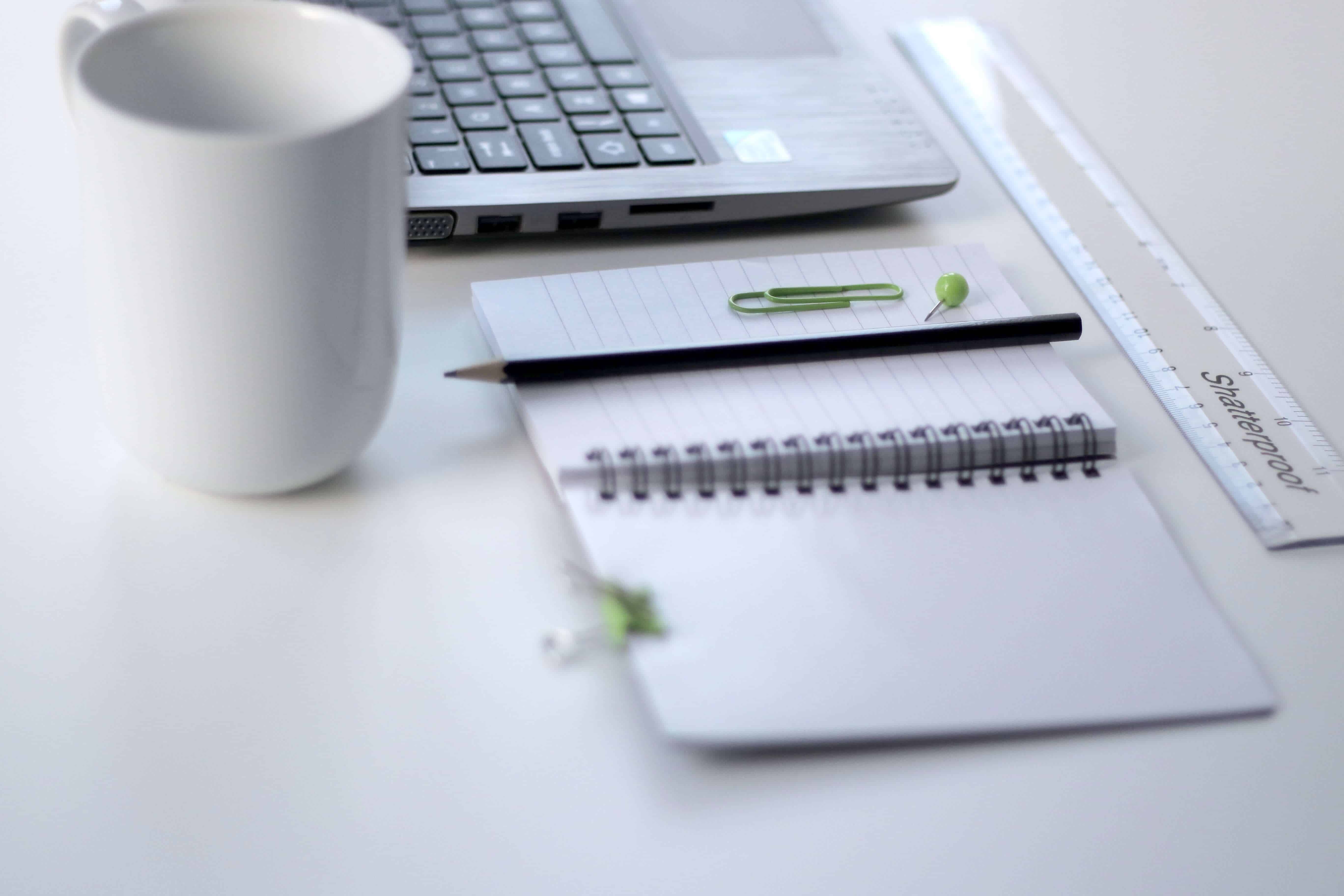 Choosing the Right Strategic Planning Tools
Finding tools to assist you and your team with strategic planning can be as simple as doing a quick Google search. But first, it is important to know what to for on your hunt.
Ready-made Software
Writing or typing your strategic plan on a piece of paper is not an effective way to display and distribute it. You could probably put one together in an Excel spreadsheet, but that would be a waste of time and resources. Instead, go with a cloud-based software that has been specifically designed to help teams plan out their projects.
These programs are readily made to create plans, set tasks, and schedule deadlines. On top of that, everyone will have instant access to all of the features, whether they work remotely or in the office.
Communication & Collaboration Features
Communication is vital to maintaining accountability and carrying the company vision over from day to day. Email is rapidly becoming an ineffective tool for workplace communication due to overloaded inboxes and delayed responses. Sometimes urgent emails are getting lost in the shuffle and people end up wasting time trying to find them.
Having strategic planning tools with real-time collaboration features will make it easier for everyone to communicate, keep up with their tasks, and be aware of updates. This allows conversations to be fluid and uninterrupted by the other junk floating around in your inbox.
Proper Analytics
How will you know what your team is accomplishing unless you are able to record and analyze it effectively? Finding the proper analytical tools allows you to track your team's goals and productivity, giving you data on how well everyone is doing.
This makes it easier to evaluate efforts and determine changes that need to be made, so everyone is working toward the same objectives. Without these analytics, teams could go years without reaching their full potential.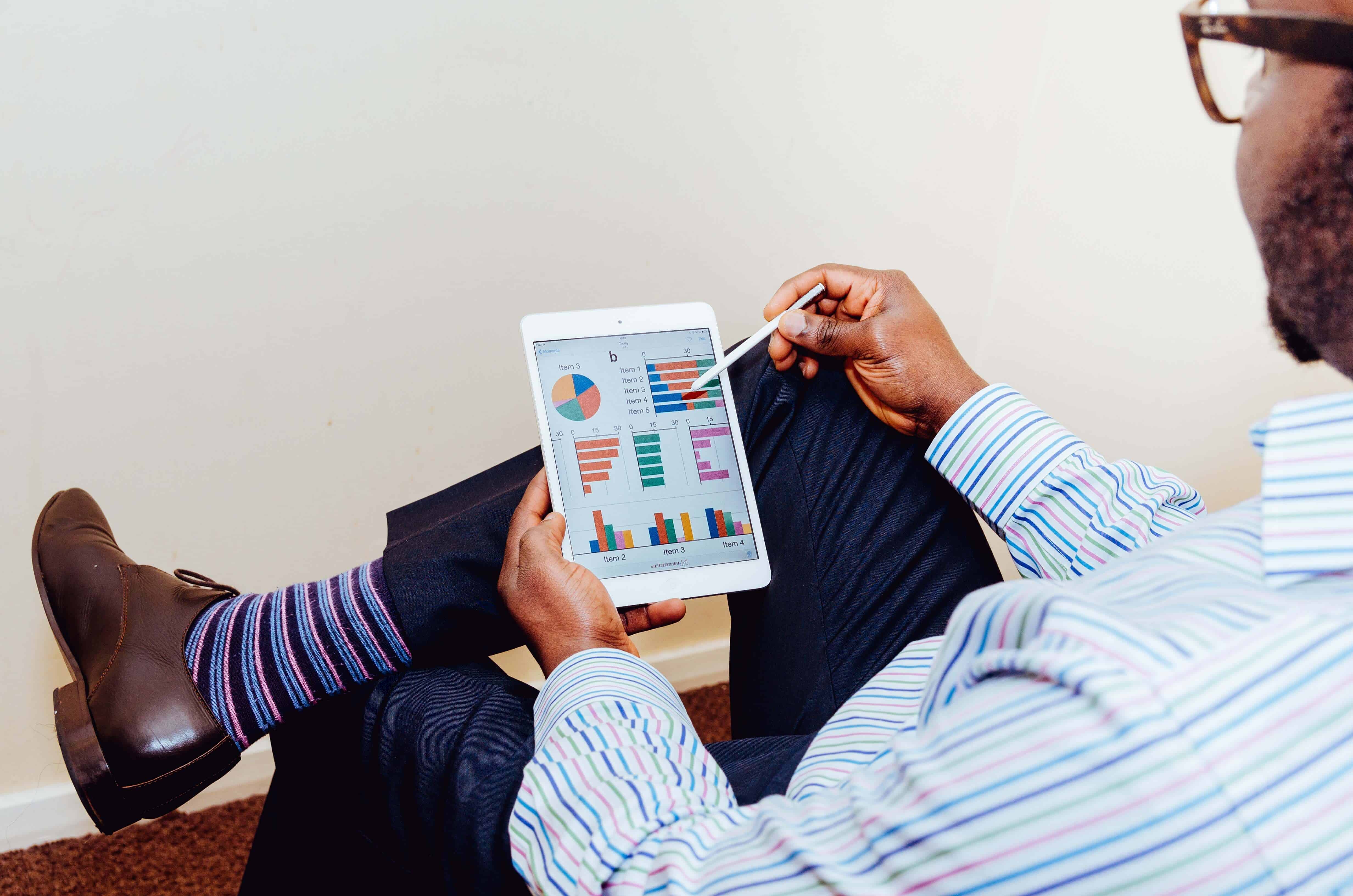 Project Management Tools
There are very few industries that wouldn't benefit from project management software. These apps often offer planning features, timelines, project roadmaps, and more. They take the pain out of task management by allowing everyone to have shared access to one another's responsibilities.
An added benefit includes the ability to see an entire year's worth of progress or plans on one screen, making it easy to track progress. Odds are, whether you offer a product or a service, at one point another your group could use a project management tool.
Intuitive Reports
A key part of almost every business is the development and distribution of reports. This includes research reports, analytical reports, expense reports, and more. While many companies do this with a basic spreadsheet, there are numerous strategic planning tools out there that will gather information automatically and generate a report with the click of a button.
This saves valuable time an employee would otherwise spending formatting, entering, and editing an outdated Excel document. Use an innovative reporting software to populate a professionally designed report every time.
An All-In-One Strategic Planning Tool
Now that you know what to look for, the question is whether or not there's a program out there that can do it all. In your search to find the perfect strategic planning tools for your team, be sure to take a look at what Toggl Plan has to offer.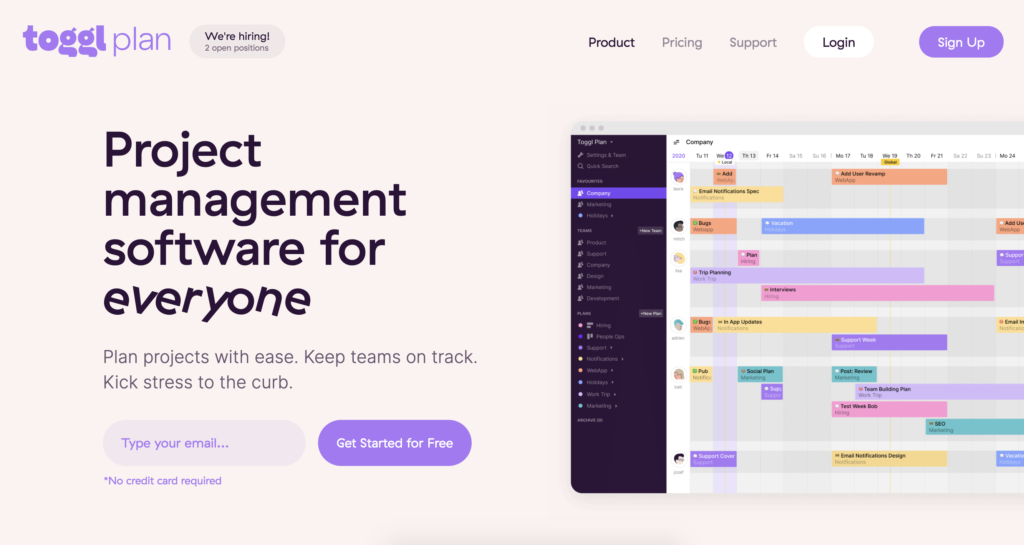 As a cloud-based app, Toggl Plan allows you to access your strategy plan from both your work computer and your smartphone. They make it easy to collaborate with your team by providing real-time task and project updates. With additional app integrations, analytics, and report features, it has everything you'll need to help your team stay focused on the company vision and reach their goals.
Logan Derrick is a full-time business writer and content marketing strategist. For years, he has worked closely with several project management professionals, learning from them and increasing his own knowledge of the industry. Having held multiple management positions in fields ranging from customer service to marketing, Logan has found a passion for helping others learn about project management, marketing, and the powerful tools available to professionals today.