Like in any field, the success of a good recruitment team boils down to its productivity. Whether it's recruiter's skills, departmental processes, or hiring systems, to get ahead in the busy recruitment world, it takes a multi-pronged digital approach to improve recruiter productivity.
In this article, we'll dive into all things recruiter productivity. After we've looked at the key reasons recruiters suffer a lack of productivity, we'll look at how to measure your team's productivity and the best productivity tools for recruiters to improve your performance in 2022.
Let's not waste any more time and get into it!
Quick Links:
What is Recruiter Productivity?
Let's start by setting the scene and discuss exactly what we mean when we ask – what is recruiter productivity?
In short, like any productivity, recruiter productivity points to how efficient and effective the recruitment function, and the individuals, are. While we'll look at ways to measure this productivity later on, an effective recruiter can source, screen, interview, and onboard a large number of candidates quickly and effectively.
Ultimately, recruiters only have a finite amount of time, so the best recruiters find ways to maximize that time to deliver the best outcomes.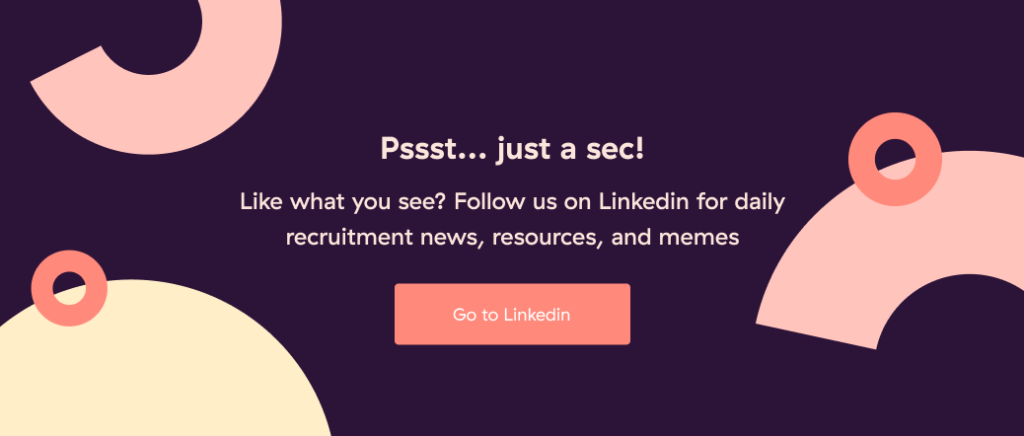 What Factors Hamper Recruiter Productivity?
Many factors cause delays in a modern-day business. While some of these are internal and some are external, what they all have in common is that they can be reduced.
Here are four of the most common reasons recruiter productivity gets stifled in modern organizations:
The Best Metrics to Measure Recruiter Productivity in Your Business
So, how do you know if you're a genuinely productive recruiter? The best way to measure your performance and compare it against some industry best practices and benchmarks.
Let's look at some of the most common recruiter productivity metrics and what good looks like across the recruitment sector.
🕖 Time to Hire. This represents the number of days between a candidate applying for a role and when they accept the job. Often referred to as time to accept, it's a great indicator of how fast a candidate moves through the hiring process and points directly to your team's efficiency.

The average time to hire is around 15 days for most organizations, although this number varies from industry to industry.


💲 Cost per Hire. From a financial perspective, cost per hire is a great way to determine how productive your hiring activity is in relation to your spend. If your team is unproductive, you'll spend more on advertising, salaries, and tools per candidate you hire.

You can find out more about the cost per hire, including the national average, in our guide – The True Cost of Hiring an Employee in 2022.


⭐ Quality of Hire. This one takes a slightly longer-term view of recruiter productivity by starting to look at the quality of the candidates you're hiring. While it's quite a complex one to measure, quality of hire looks at the percentage of employees deemed to be of a satisfactory work standard.

This is quite a niche statistic, so industry best practice isn't easy to come by, but you'll likely want to set a minimum 80% satisfaction rate to be performing well.

Top tip – Adversely, you could track your First-Year Attrition rate to see how many candidates leave the business within the first year of hire. While it's not always the case, leaving this early may mean they were a bad hire!


🔎 Source of Hire. The source of hire metric is a great way to identify where your top talent is coming from. Whether it's LinkedIn, job boards, or referrals, understanding your best source of hire helps you focus your team's energy and make them more productive.

Recruitment tools are great at helping you measure the source of hire. For example, at Toggl Hire, we allow customers to track 'Traffic Sources' for every candidate who takes a test, so you know where your top performers are coming from!


😊 Candidate Satisfaction. Of course, when it comes to measuring performance, it's not all about the numbers. Many recruiters fail to take customer experience into the mix and don't survey how satisfied candidates are with the recruitment process.

Frameworks such as NPS work well here, with scores of 7 (or above) out of 10 the sort of feedback the best recruiters should be aiming for.


📄 Application/Test Completion Rate. Lastly, while it's the candidates doing the work, productive recruiters should also track their application completion rate. If candidates are giving up halfway through, it's inefficient all around and may mean you're losing out on great talent.

If you've jumped into the 21st century and use Skills Testing, test completion rate is super important too to see how candidates are finding your assessment.

Whether it's applications or tests, you can always expect some drop-off, though, so target an 50%+ completion rate.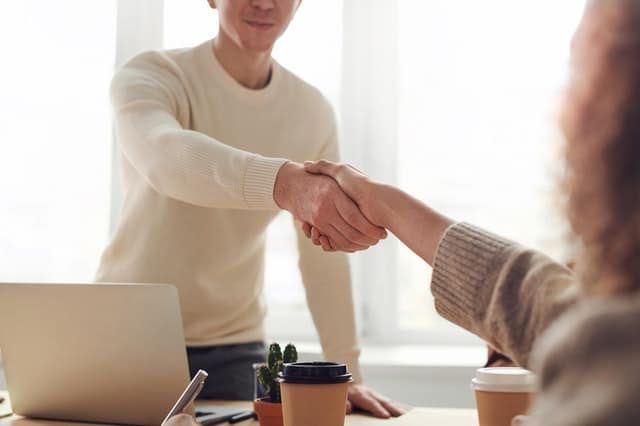 6 Tools & Hacks to Increase Hiring & Recruiter Productivity
The best way to increase your recruiter productivity in 2022 is to digitize. There is a range of amazing digital solutions out there to help you simplify, accelerate, and revolutionize your hiring process to make you a truly modern business.
Here are some of our favorites across sourcing, screening, interviewing, and general productivity. Take a look at some of the best productivity tools for recruiters.

For those looking to find new and engaged candidates, LinkedIn is one of the best places to hang out. Not only is it a hotbed for professionals in every industry, with LinkedIn's Recruiter features, you're armed with the tools you need to take your digital recruiting to the next level.
How it helps boost recruiter productivity:

You can find all the best talent in one place.
There are powerful tools to help you engage talent faster.
It had its own integrated job ads platform.
If you're a frequent user of job boards, job distribution software such as Broadbean is a game-changer. You no longer need to manually post ads onto multiple sites as Broadbean does the distribution for you in just one click.
Not only that, advanced analytics help you understand which sources are working best for your vacancies, giving you direct insight into your source of hire.
How it helps boost recruiter productivity:

It automates the distribution of ads across multiple job boards.
Analyze your source to hire data to streamline your focus.
Options for both direct and agency recruitment professionals.
For Sourcing – Canva
Especially for those recruiters working in small businesses or hiring in startups, you might need to be a jack of all trades. If you want to make your job ads stand out, get onto Canva and create some professional-looking graphics.
It's great for those that need something quick, simple, and high-quality, thanks to a large template library and easy-to-use user interface.
How it helps boost recruiter productivity:
It's quick & easy to use.
Saves time and cost utilizing busy or expensive freelance designers.
It helps your job ads stand out to attract more candidates.
For Screening & Interviewing – Toggl Hire
Need a faster way to assess and get to know candidates? Skills Testing & Async Interviews are so 2022, saving recruiters valuable time during the screening and early-interview process.
Leveraging skills testing technology helps you to:
Assess candidates on the skills they actually need to do the job 🎯
Give every candidate a fair chance, remove bias, and prevent cheating ⚖️
Multiply your time – Go from 500 to 20 candidates in a single afternoon ✅
Oh, but we're not done. Toggl Hire's not just about Skills Test, we've got Video Intros too. Async interviews take away the repetitive, time-eliminating need to conduct multiple interviews and allow you to get to know numerous candidates at once.
Here's how we help boost recruiter productivity:
Asses hard-to-test soft skills at an early recruitment stage 🤝
Boost candidate satisfaction as they can complete their interview in their own time 💖
Review responses collaborative as a team – cutting time while boosting quality 🔥
For General Productivity – Toggl Track
If you simply want to find out where you and your team are spending your precious hours, check out a time tracking tool, like the one from our sister company, Toggl Track. Simply having an eye on the time focuses the mind and helps teams become more efficient. And that's before you've even taken a look at the insights!
Here's how they help boost recruiter productivity:
Simple, one-click time tracking to help you keep tabs on your tasks.
Detailed analytics to see which apps are eating into your time.
It helps tracks costs for recruiters that charge based on their time.
For General Productivity – Zappier
Are you wasting time jumping between different applications? With integrations for over 100 HR talent & recruitment tools, Zappier is a game-changer when it comes to automating data between different systems.
If you and your teams are wasting time duplicating information, updating different databases, or running multiple reports, you should seriously look at tying it all together with a productivity tool like Zappier.
How it helps boost recruiter productivity:

It connects all of your HR & recruiting systems together.
It automates manual aspects of your recruitment process.
Allows you to get command of your data and create meaningful productivity insights.
Summary
If you're in the recruitment game, you'll know that you need to be fast to get ahead! For that reason, improving recruiter productivity is a must, making sure that you're not only super speedy but you're cost-effective too.
The best way to eliminate those productivity killers is to go digital and leverage the power of innovative recruitment technologies. Once you do, we bet you'll see key recruiter productivity metrics such as time to hire, candidate satisfaction, and quality of hire increase. In no time you'll then become a lean, mean, productive recruiter machine!
James Elliott is a Strategy Manager and Writer from London, UK. When not working on the day job, James writes on a variety of business and project management topics with a focus on content that enables readers to take action and improve their ways of working. You can check out James' work on his website or by connecting on LinkedIn.