In the brutal war for top talent, those who succeed are those with a range of weapons in their armory. So, if you're one of the 72.8% of recruiters struggling to find relevant candidates, we're about to equip you with a new tool for your belt – a talent pipeline!
Specifically, we'll look at what a talent pipeline is, why you need one, and its key differences from other talent frameworks. If you're ready to get cracking after that, we'll show you how to build your own talent pipeline in just five simple steps.
It's gonna be a good one – so, grab a coffee, and let's get started!
Quick Links:
What is a Talent Pipeline?
A talent pipeline is an active database of qualified, vetted, and tested candidates ready to fill vacancies when they arise. While your mind may jump straight to external candidates from job boards and referrals, a talent pipeline should also include internal candidates ready to step up.
While we'll look at the differences between other talent strategies later on, the key characteristic of a talent pipeline is pre-qualification. Talent pipelines only feature candidates you already know are at the standard you need.
This means that those candidates are ready to step into a vacancy immediately. There should be no need for them to go back through the recruitment process, and as such, they can be hired straight away.
Of course, keeping candidates in this state of readiness requires active talent pipeline management. Recruitment professionals must constantly communicate with candidates to move them closer to filling a vacancy.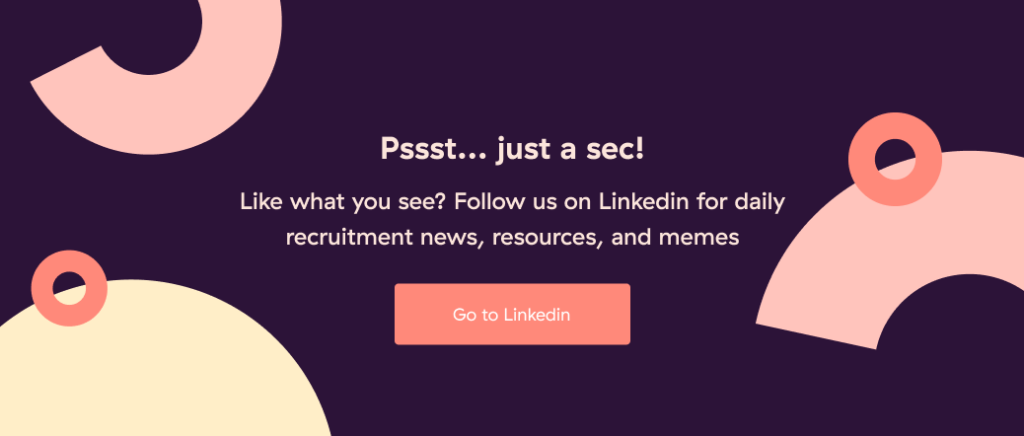 Why Do You Need a Talent Pipeline? And The Benefits of a Candidate Pipeline
There are many reasons that organizations across the world are adding talent pipelines to their recruitment strategy. Here are just three of the benefits a talent pipeline can deliver you:
Reduce Time to Hire. Time to hire is one of the most important metrics recruitment professionals should track. With data showing open vacancies cost businesses over $98 a day, anything recruiters can do to reduce hiring time is worth its weight in gold.

Having a number of pre-vetted candidates ready to step into vacancies helps recruiters dramatically cut their time to hire. This is especially useful for organizations with a high churn rate to avoid operational disruption.

We'd recommend doing some more research on time to hire, and the associated time to fill, metrics to fully quantify your pipeline benefits.

Improved Market Engagement. As a business, you always want to be positioning yourself as an engaging and exciting employer. Active talent pipeline management means you're constantly networking, engaging, and nurturing some of the best talents in the market.

This isn't just great for your recruitment objectives but helps to boost your overall employer brand and exposure.

While some may see this long-term effort as wasted, talent pipelines are underpinned by a talent acquisition mindset. You can learn more about taking a modern, long-term and strategic view of recruitment through talent acquisition here.

Boost Employee Engagement. As we mentioned earlier, when talking about talent pipelines, you should remember to include high-performing internal candidates too. Especially for key managerial or leadership positions, an internal promotion may be the best recruitment solution for all parties.

If employees know there is an active recruitment process to identify, develop, and promote great talent, they will be far more engaged with your business.
What's The Difference Between a Talent Pipeline, Talent Pool, and Talent Community?
If you've been around the recruitment industry for a while, you know there are several different talent recruitment frameworks. Talent pipelines are up there with the best, with talent pools and talent communities the other most popular strategies.
For clarity, here are the key differences between the three and how they can work together.
Talent Pipeline – We've covered this already, of course, but to clarify: A talent pipeline is an active database of qualified, vetted, and tested candidates ready to fill vacancies when they arise. They require recruitment professionals to constantly nurture candidates and move them closer to filling a vacancy.
Talent Pool – A talent pool is a database of potential candidates who have shown interest in joining the organization. This isn't just a simple database. A well-managed talent pool should include information about a candidate's experience, skills, attributes, and career goals. Talent pools aren't actively managed like talent pipelines and are used reactively rather than proactively when trying to fill vacancies.
Talent Community – A talent community is a niche-specific community for talent to network, learn and interact with each other. As an organization, you may create and invite candidates to your community to ensure their engagement and interest in your brand. You could build a talent community internally or externally using tools such as Facebook groups, Slack channels, or a company intranet.
But, how do talent pipelines, pools, and communities come together?

In most circumstances, great external candidates will start in the talent pool. When organizations need to start thinking about building a pipeline for a particular role, they'll pull talent from the pool into their actively managed talent pipeline. Organizations then develop an interesting talent community strategy to keep top pipeline talent engaged while vacancies become available.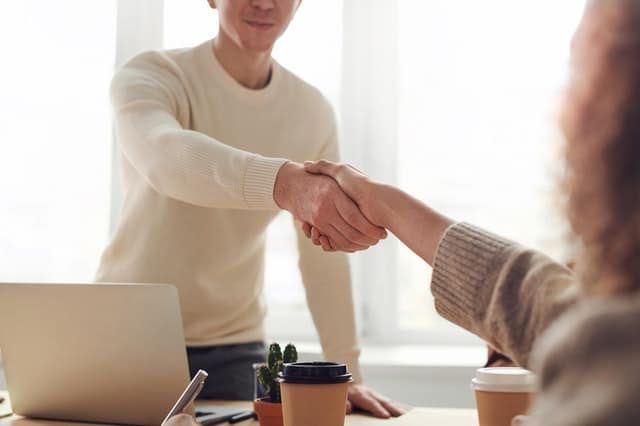 5 Simple Steps for Creating Your Own Talent Pipeline Management Framework
By now, we hope you're sold on the benefits of adopting a talent pipeline strategy. If you are, the good news is that it isn't that hard to implement your own. Here's how you can start nurturing great talent in just five steps.
#1 – Align to Your Company Strategy
Like all good business strategies, a solid talent pipeline management framework starts with planning and alignment.
As a recruitment team, start by taking the time to understand what's important to the broader business. Specifically, you'll want to know:
What are the key people & growth plans for the next 12-18 months?
From that, which job roles are the most important?
And adversely, which roles currently cause headaches with a high churn rate?
Knowing these three things allows you to focus on building a talent pipeline around the roles, skills, and experiences your business needs.
#2 – Begin Long-Term Sourcing
Now that you know who to target, it's time to start long-term sourcing for passive candidates. Because you don't want to hire straight away, you're better off looking to engage passive candidates who may be interested in a new role in the future.
Because you have time on your side, you can also engage with some more cost-effective sourcing strategies. You can steer clear of costly job board listings and LinkedIn ads for now, and instead, focus on your website's career page, internal job board, and company social media streams.
These methods allow you to still engage with candidates and show you're thinking of hiring but keep costs to a minimum. Having more budget to use for more tactical hires will be essential down the road.
#3 – Vet & Test Your Talent Pipeline
Remember that where a talent pipeline differs from a talent pool is that the candidates in your pipeline are already vetted, tested, and ready to go.
One of the best ways to ensure candidates can do what you need is to ask them to complete a skills test. It's much more effective than a resume to get a flavor of what a candidate can do, as it is also far more engaging for candidates themselves.
Skills tests are super easy to set up, with our 11,000-question strong test library ready and waiting for you to use straight away.
If you'd like to vet your talent pipeline using skills tests, here's a one-minute video on how we do it!
#4 – Maintain Engagement
With your candidates tested, vetted, and ready to go, you need to maintain engagement until you have a vacancy.
We've already talked about using a talent community to provide valuable engagement, but that may not be enough. We'd recommend getting all of your top talent involved in company events, learning and development, and away days.
If practical, it may even be worth seeking out temporary, part-time, or contract opportunities to keep talent engaged and active in the short term.
#5 – Execute Fast Hires
Of course, you don't want to fail at the final hurdle, so make sure you have everything in place to execute rapid hires when vacancies arise.
This includes engaging with hiring managers, setting up any final interviews, and quickly delivering an offer. This should be smooth sailing as, given you've been engaging with the candidate for a while, you should have a good grasp of their expectations.
Work with HR and hiring managers to optimize the onboarding process and get your candidate into their role fast. If you're onboarding remotely, do some research into creative onboarding ideas to keep things exciting too!
Wrapping Up and Key Takeaways
If you're struggling to source and hire quality talent quickly, you may need to start investing in your long game. Talent pipelines are a great way to nurture top talent over time, keeping them engaged and excited about your business until you have a vacancy to fill.
If you're looking for a new way to reduce your time to hire, here are the key takeaways for talent pipelines:
Unlike passive talent pools, talent pipeline management is the active engagement of qualified, vetted, and tested candidates.

To do this, you need to take a long-term approach to sourcing, using techniques such as skills tests to vet candidates upfront.

From here, create engaging talent communities to keep candidates interested until you've got a vacancy to offer them!
James Elliott is a Strategy Manager and Writer from London, UK. When not working on the day job, James writes on a variety of business and project management topics with a focus on content that enables readers to take action and improve their ways of working. You can check out James' work on his website or by connecting on LinkedIn.