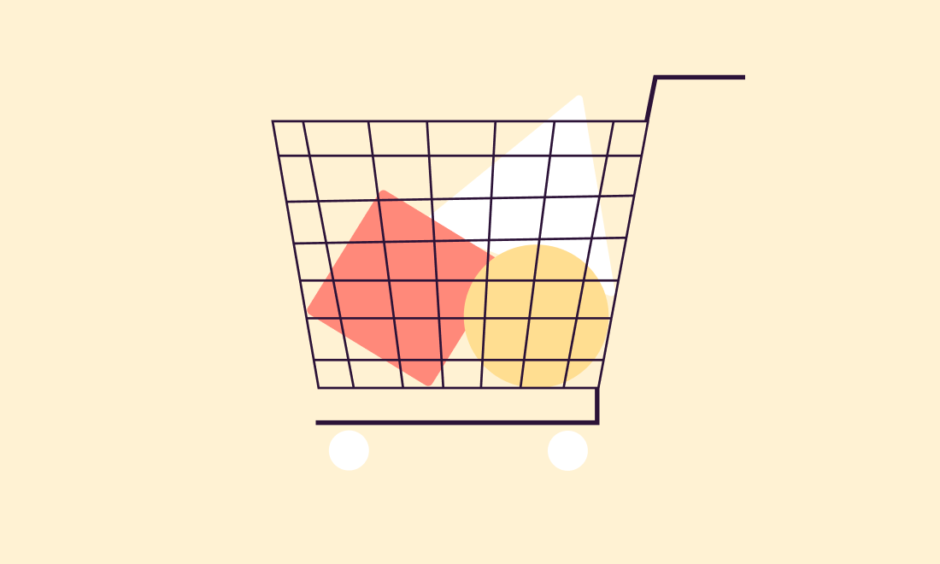 The projected demand for eCommerce managers is expected to be faster than average over the next 10 years.
Not only does this mean there is a market for eCommerce manager candidates, but you may soon find yourself needing one for your business.
As the ecommerce market continues to grow, there is more labor involved in running an eCommerce website and maintaining every other online aspect of your business. You aren't expected to do it all alone, but where do you even start?
That's why we're here to help. Here are potential eCommerce manager skills to look for in a potential candidate.
When Is an eCommerce Manager Necessary?
This question is subjective. It might be especially necessary for businesses where you're the one running the entire operation.
Maybe your business's sales have increased recently and you need an extra hand with the online aspect of things. Maybe your sales and conversion rates aren't where you'd like them to be and you need help boosting those numbers.
In short, the answer is whenever you think it's necessary.
What Is an eCommerce Manager?
An eCommerce manager is heavily involved with the business's website, especially the marketing, advertising, and content elements.
They develop and carry out online marketing plans. They also watch over your business's website and possibly run the entire thing. They collaborate with others as-needed—especially web developers and possibly clients.
How much responsibility an eCommerce manager has is going to depend on the business they're working for, but these are the basic things one can offer your business.
What Are Some eCommerce Manager Job Responsibilities?
Any eCommerce manager you hire should be flexible and able to keep up with market trends and shifts.
Part of this is knowing how to conduct market research, and then being able to do adapt your current way of working to fit the latest trend.
Market Research
Knowing how to conduct market research is a skill you probably picked up when starting your business. It's simply being able to look into what your target audience or persona is to check the validity of your product and/or service.
The goal of your product is to fulfill a need in the market. That's how you know that it's going to do well.
Web Design
Now, the manager you hire shouldn't need to be a coding expert (that's a different job), but some insight into website design is enough to keep your business's website flourishing.
It also helps with content layouts and planning. eCommerce comes with jargon, and if any potential new hire doesn't understand it, they may not be the best fit for your company.
Presenting Project Designs
While an eCommerce manager may not work on project or concept designs all on their own, they're probably going to be the ones to present them to you or your team.
There are a few things an eCommerce manager should target in these presentations:
Project goal
Outcomes, objectives, and/or deliverables
Risks, constraints, and assumptions
Budget
Approval and monitoring processes
Project design documents
A good way to know whether or not a potential new hire already knows these things should be included is simply by asking in the interview. (Keep reading for a list of interview questions.)
Overseeing Your eCommerce Department
No matter how big your business is, the second you hire an eCommerce manager or hand off the responsibility of that part of your business to someone else, you have an eCommerce department.
Whether there are other people within that department is going to depend on your business, but they are still responsible for its oversight.
Must-Have eCommerce Manager Skills
Like any job position, an eCommerce manager is going to need a certain skill set. A number of these skills are going to fall directly into the job responsibilities we just talked about.
Identifying these skills in your potential eCommerce manager is going to help you decide if they're a fit for the position.
1. Knowledge of eCommerce Platforms
An eCommerce manager must know the ins and outs of eCommerce platforms. Whether that is Shopify, 3dcart, Magento, or Squarespace.
Why hire someone that doesn't understand the platform your company is run on?
2. Selling on Marketplaces
The eCommerce manager should also understand selling on marketplaces. This can include anything from Amazon, eBay, or even Etsy.
These platforms are either the only ones you sell on or are something you use as a supplement to your website. No matter the case, if an eCommerce manager doesn't know the basics of selling things online… that defeats the purpose of their job title.
You have specific goals for your company, and you should hire someone that will help you reach them.
3. Marketing
Bundled together, marketing includes everything from content strategy to advertising on social media.
Marketing is important to be familiar with because that's how you sell your brand.
Having familiarity with search engine optimization (SEO) is a must-have. Other things depend on what your business uses to advertise, but Google Ads, Facebook Ads, and even Instagram, Amazon, LinkedIn, TikTok, or Twitter ads are all huge marketing hubs to take into consideration
Just remember, you should not be the one educating your eCommerce manager on marketing.
4. Analytics and Conversion Rate Optimization
There's an entire screening process you can go through to hire a conversion rate optimizer, but the eCommerce manager you hire should be able to do this themselves.
Conversion rates and analytics are crucial to knowing whether your advertisements or social media posts are gaining the results you want.
If an eCommerce manager doesn't have the ability to read and translate these numbers over to you, then your business has already failed. On the other side, they have to know how to optimize these numbers so your business can reach its goals on all sides of the spectrum.
Tips for Hiring an eCommerce Manager
Like any job position, there are certain things you should know before beginning the hiring process. Here are a few tips.
Set Specific Goals
There is a hole you need to fill in your business. Allow them to fill it!
Create a checklist of specific goals you'd like to achieve by hiring this person, and then hire them based on their ability to achieve them.
Now, this aspect of your hiring process is possibly the most important (it's the reason you're bringing another person onto the team), so you shouldn't base any choices off claims a person makes.
You have to ask for and seek out proof to back any claims that a person makes. If they come with an entire portfolio and can give you detailed accounts of times they have addressed situations similar to yours, then they're probably a safe bet.
Ask the Right Questions
Address the goals you have in your interview questions. Here are a few examples:
How would they address the challenges you're currently facing?
How would they analyze data or analytics to achieve the goals you've set?
What aspects would they cover when presenting a project or concept design?
What do you like about this business? What do you dislike?
Is there anything they would change about how this business is run?
Where do they see eCommerce tech innovation trending?
Do you have any questions for me?
The last one is a big one. Not only does it make the interviewee know that you care, but it also lets you know how much research they have or have not done.
Don't Settle for Your Niche
Here's the thing about an eCommerce manager. They may not come with the experience of working in your niche, but if they meet all your other qualifications then are you sure they're not going to be a good fit for your company?
eCommerce managers have to know how to adapt to fit into areas of the industry. That's literally what they do to keep up with the market.
Look at Their Online Presence
This means everything. Their social media, LinkedIn profile, portfolio, previous places they've worked, etc.
At a minimum, you should Google your potential new hire. Whether or not you care about their Instagram page is up to you, but you need to be able to see tangible evidence of their abilities, and that will be present in any work they've published.
Identify These eCommerce Manager Skills to Ensure Success
Identifying these eCommerce manager skills before hiring anyone is going to make your life a lot easier, and bring your business that much closer to success.
Remember, the right candidate is going to have all the necessary skills, but they're also going to be someone that fits in with your business. Yes, you're hiring this person based on their skills, but you should also remember that you have to work alongside them.
Bear these things in mind when hiring an eCommerce manager and you're sure to succeed. If you want to make the hiring process easier, Toggl Hire is made to make sure you get the best candidate, every time. Wonder how it works? You can sign up here today.