Most companies underestimate the true cost of screening candidates for a job, and very few ever break down their cost per hire to assess the efficiency of the recruiting process.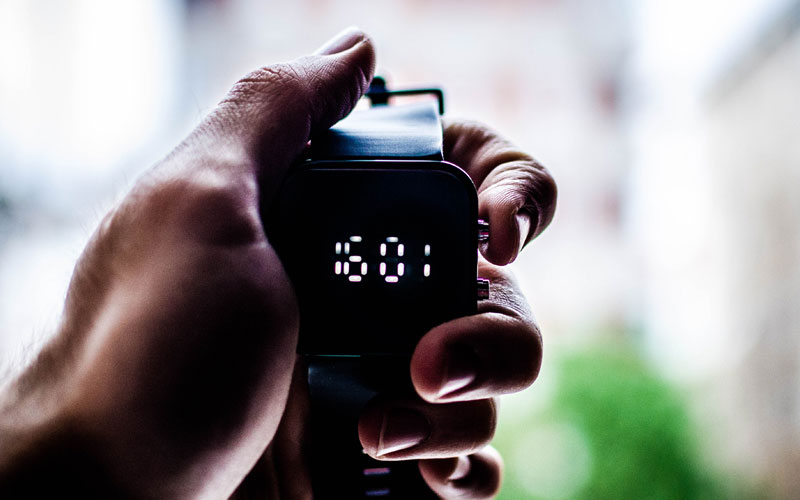 On average, it takes 30-40 hours to hire a new employee from 100 resumes. You spend five hours on resumes, 20 hours on interviews, and another 10 hours on background checks and trial tasks. Given your staff time is worth $40/hour, filling just one position costs you around $1500.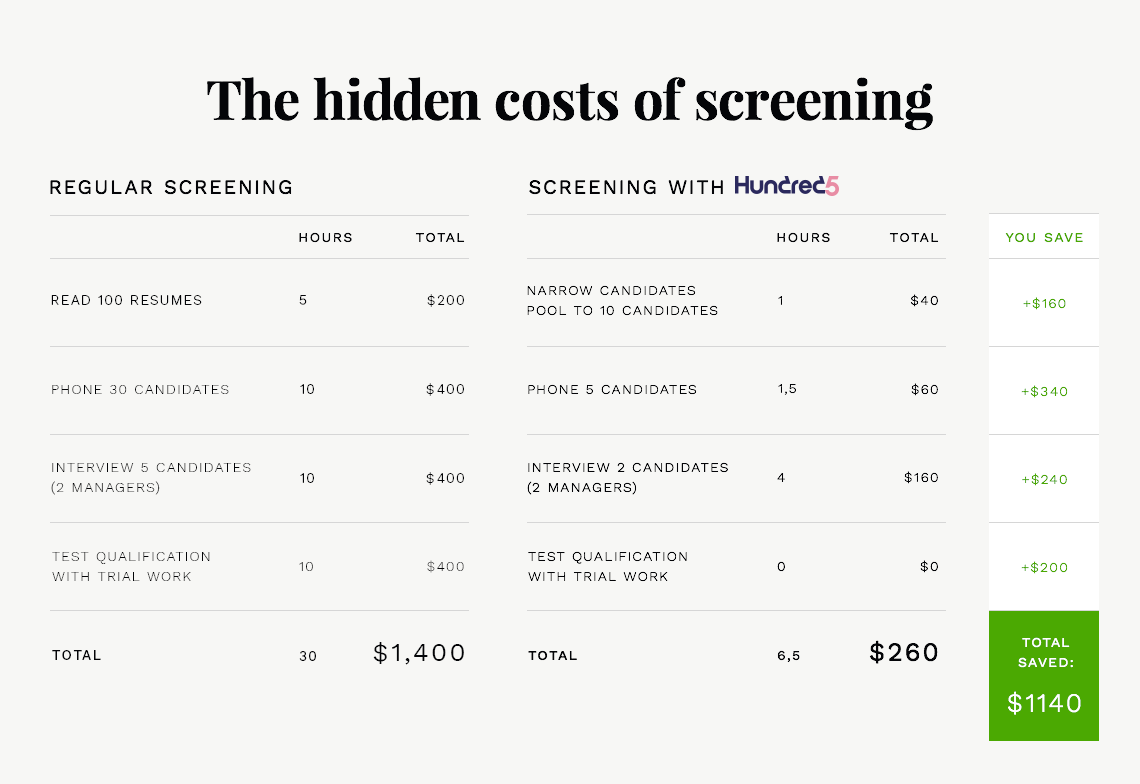 How to make screening faster and cheaper?
Start your recruitment by screening applicant's skill with short and engaging challenges. This way the not qualified applicants are being weeded out right away, leaving you a smaller and stronger talent pool to focus on.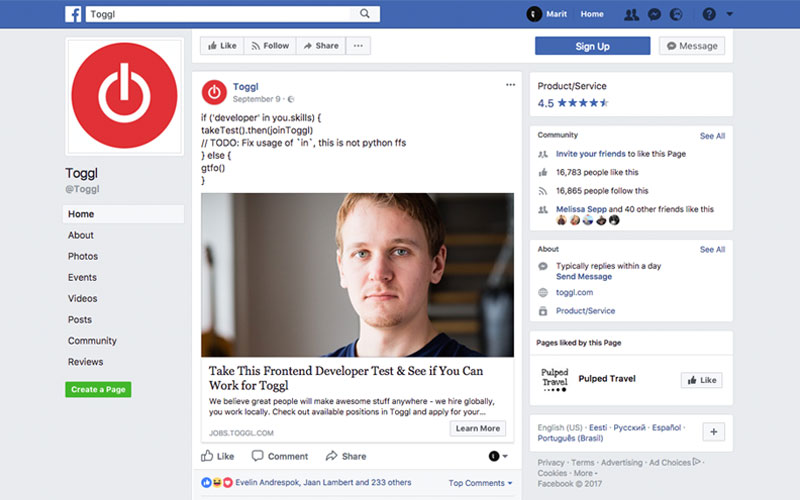 We at Toggl source candidates mostly in social channels. Attracting people with simple but catchy tests in places where they are already active, has increased our talent pool and lowered the application barrier.
So on average, we get 400+ applicants in a week, and regularly only 5% of them has the knowledge and skills that are needed for the job.
I can not imagine us reviewing those thousands of resumes manually and making rational decisions based on the misleading details we would get this way.
How to automatically screen candidates?
Our hiring tool— Toggl Hire— screens hundreds or thousands of applicants in the blink of an eye. But instead of looking at their CVs, it tests applicants' objective job related skills and highlights the most potential candidates, while everyone else is handled and contacted automatically by the system.
However, an automated test will always be exactly as good as its questions—get the questions right, and you will find who you are looking for.
Our mobile technical lead, Paul, recently wrote how he has hired 6 top developers over the past year, and gave practical instructions for building an effective test.
Surely the true cost of recruitment is not just how much you pay for your recruiters to screen resumes. Indeed this is the tip of an iceberg that impacts every facet of your company performance and productivity. But by using an effective screening to drive down time to hire, you can influence the course of the entire recruiting process right from the start.
Build your own hiring test and win an Apple Watch
Toggl Hire is giving away a free Apple Watch — all for just a simple skill test!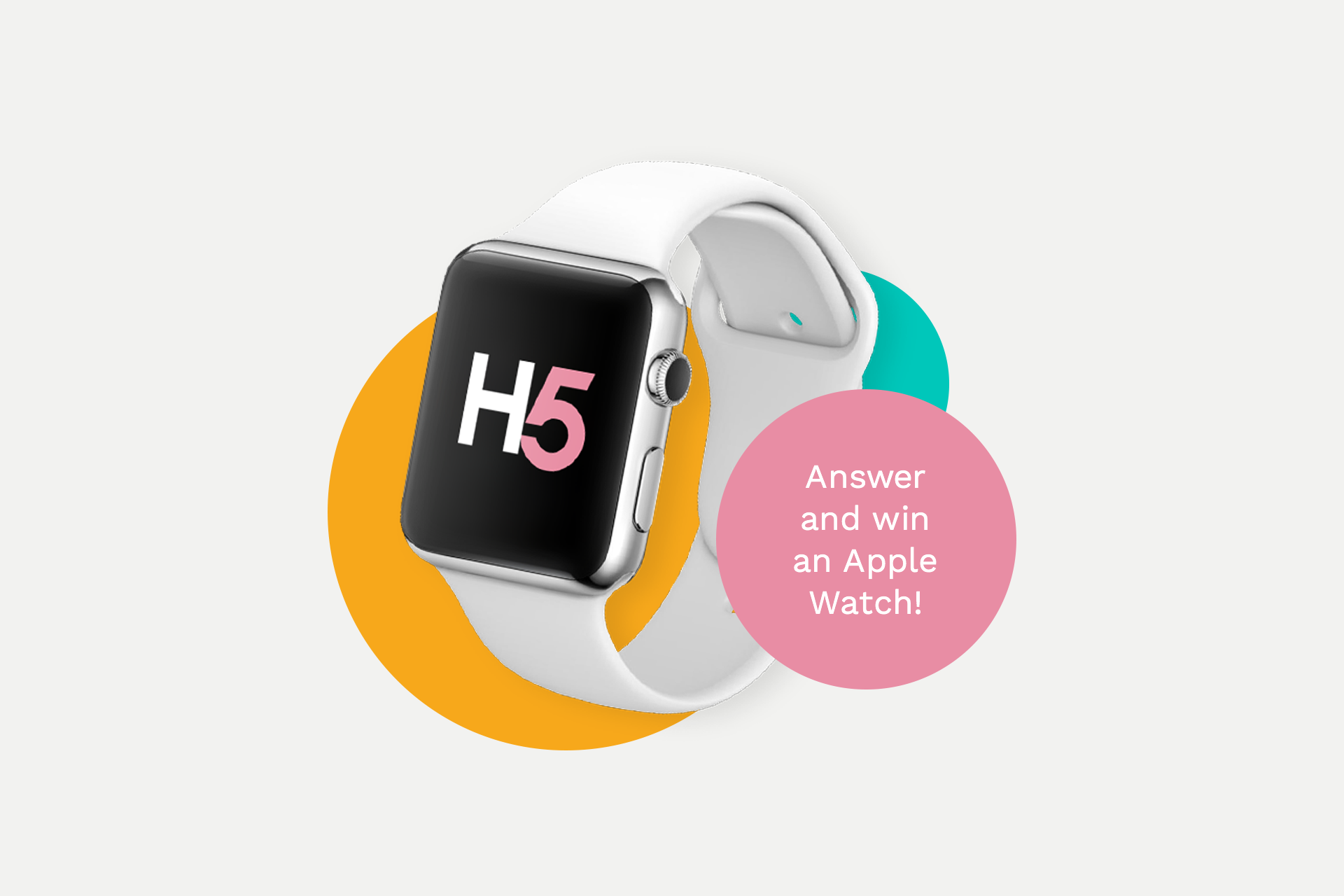 Developers fear her for a good reason: she's tough and demanding. Though she's worked as a project manager for the best part of her life, Marit is also crazy about good design and modern art.