Ask any project manager if they have a strategic plan for their latest job and they'll typically reply in the affirmative. Most of them are wrong. What they usually have are over-extended business plans that should have been retired once the project was up and running.
Business planning and strategic planning are not the same thing. The former is designed to get a project off the ground while the latter ensures its efficient completion. To put it more simply, a business plan determines what funding, equipment, and personnel your project will need while a strategic plan directs how those resources will be used to create deliverables and meet client goals. It also keeps the project on track by:
Eliminating ambiguity

Identifying ways that the team will communicate

Specifying the progress tracking method
When you have a good strategic plan in place, everyone is on the same page: you, the team, and all stakeholders. A trusted and reliable project management tool like Toggl Plan has resources that can maintain this vital state of clarity and transparency. One of its most robust features is its timeline management tool, which can create the schedule needed to get the strategic planning process started.
1. Identify Necessary Resources
Most project resources fall into three categories. Your strategic plan will identify the necessary resources, how you will obtain them, and how to manage them effectively so that they propel the project forward.
People:

You build your team from individuals who have the necessary skill sets and are available for the duration of the project. If they have regular work responsibilities in addition to this special assignment, you'll need to strategize on the basis of their availability.

Assets:

Project assets include tangible resources that you may have to buy or rent, such as testing equipment, hardware, software (and their licenses), and even workspace.

Finances:

All projects need money to acquire the first two resources. If the client doesn't have a realistic idea of how much everything will cost, it's important to have a respectful but direct conversation with them. If they want the project completed as desired, it must be adequately funded. When you provide this level of transparency, the project stands a higher chance of successful delivery as opposed to languishing while you wait for more funding to come through.
Even if you don't need every resource all the time, having them in place and knowing when to use or apply them is crucial to ensuring that the project goes smoothly.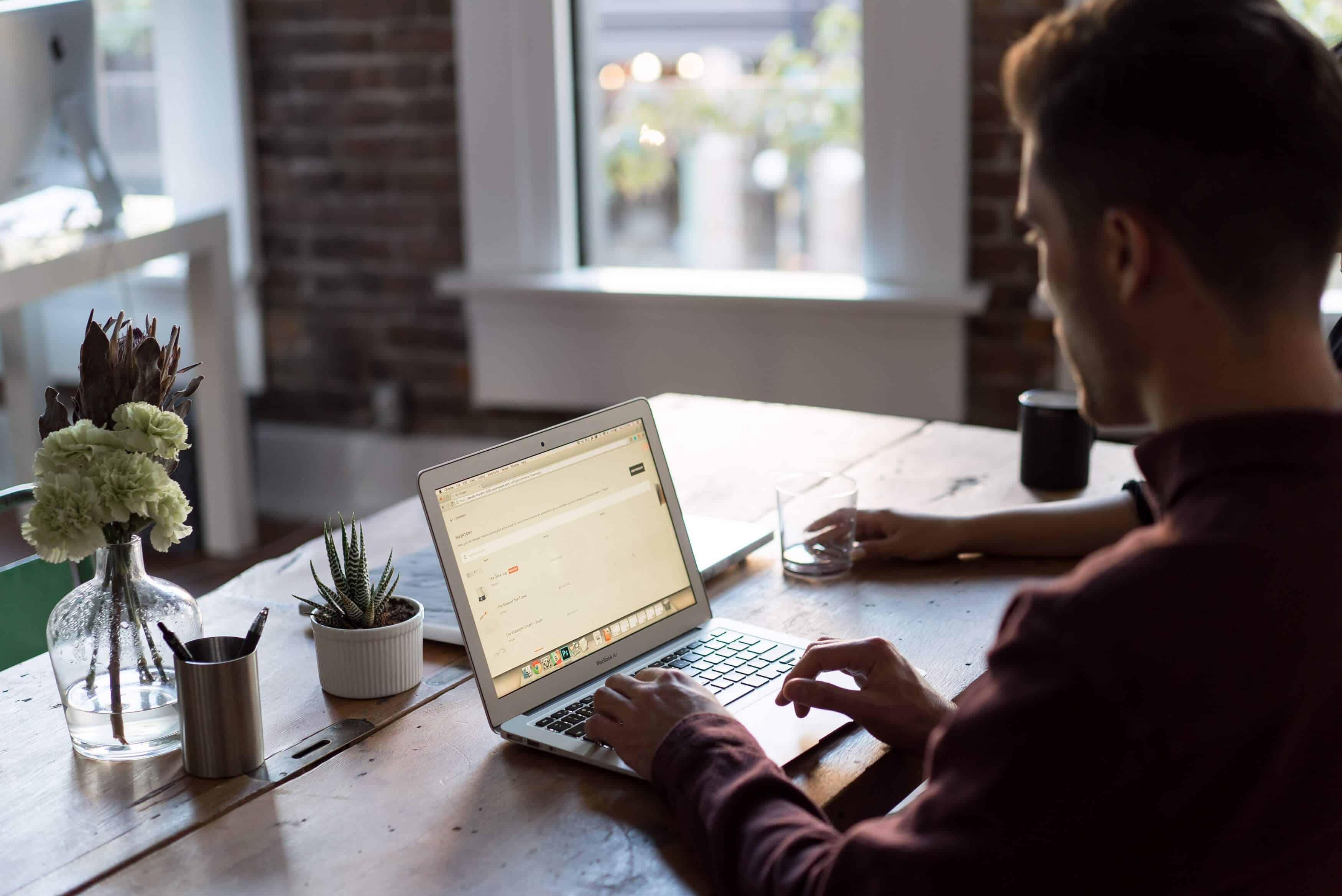 2. Choose an Efficient Way to Communicate
Communication breakdown is one of the main reasons why projects stall or go off the rails entirely. Regular status meetings aren't the answer either: most of these gatherings are a waste of time that would be better spent furthering the goals of the project. Strategic planning calls for an efficient means of answering the following questions:
How will the project manager and team members communicate with one another?

How will stakeholders be kept in the loop?

How will deadlines and dependencies be communicated?

How will status updates be communicated?
The ideal solution is a centralized platform that's also conducive to collaboration. Toggl Plan integrates with popular team communication tools such as Slack, Basecamp, Asana, and Trello, making it easier for everyone to receive and transmit updates using their preferred medium. When team members are able to provide experience-backed feedback and suggestions, you can customize a strategic plan based on their strengths and increase team morale by showing that their voices are heard.
3. Create a Timeline
The strategic planning process requires you to align your client's or company's desired outcome with an actionable timeline. The Toggl Plan timeline maker makes it a simple matter to plot schedules, drag and drop tasks into the appropriate position, and even color-code them for simplified tracking.  The result is a visual action plan that lets everyone know what needs to be done when as well as how close your team is to achieving its goal.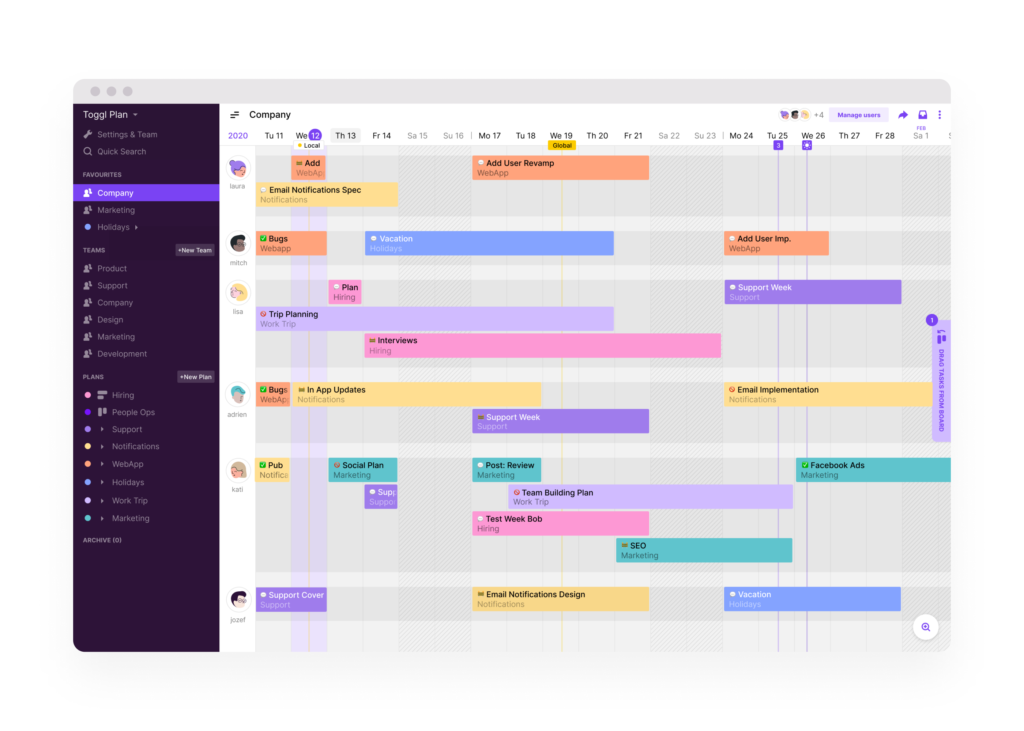 4. Establish a Means of Tracking Progress
Tracking your project keeps you current on its progress, so you know if or when you have to revisit the original strategy. Toggl Plan enables project managers to stay up-to-date by using colorful Gantt charts with 'click and drag' updating functionality. You will know which milestones have been achieved (or how close they are to completion) and even which team members have heavier workloads than others. The latter capability allows you to prevent burnout by transferring tasks from overburdened employees to those who have less on their plate.
The ability to track your tasks using simple tools that you can customize for the project is essential to the strategic planning process. It provides confirmation that key deliverables are being completed on time and within budget. It can also advise that a new direction may be necessary, before the project has a chance to stall.
5. Empower Your Team
Management consulting company McKinsey & Co. once estimated that only 23% of companies make critical strategic decisions using a formal and cohesive approach: in over half of all businesses surveyed, a small senior group made these decisions.
Why doesn't this practice work in project management? Because you are not the only one turning the plan into action. Every member of the team has a necessary role to play. When you encourage open dialogue and provide a platform for such communications, project members will be more engaged and have a better grasp of their responsibilities and your expectations. Each time they complete a task, they know the following without having to turn to you for direction:
What to do next

What to strive for and accomplish
The strategic planning process lets you deliver a project with confidence because you took the time to define success and exactly how you and your team will achieve it. When you have answers to all the important questions at the start (who, what, where, when, and why), all you need to focus on is getting things done.
Rose Keefe is an author and technical writer who has over ten years' experience in supporting project managers in the manufacturing and construction sectors. One of her primary responsibilities was developing product manuals that supported efficient use of industrial equipment. She continues to write on the subject of time management and commercial productivity for trade websites and publications.