Some people spend a lifetime training to be an efficient project manager. In other cases, the individual was thrown into the position and left to figure it out on their own. Whether you have recently started as a project manager or unintentionally took on the role, following the right project management steps will help you become successful.
Ultimately, project management is all about planning out the process, sticking to your deadline, and ensuring your team accomplishes all of the important tasks. For your boss to be satisfied with your work, you will also need to stick to your budget and provide updates about your progress. Today, there are new tools which can make tracking deadlines, team members, and different tasks easier than ever before.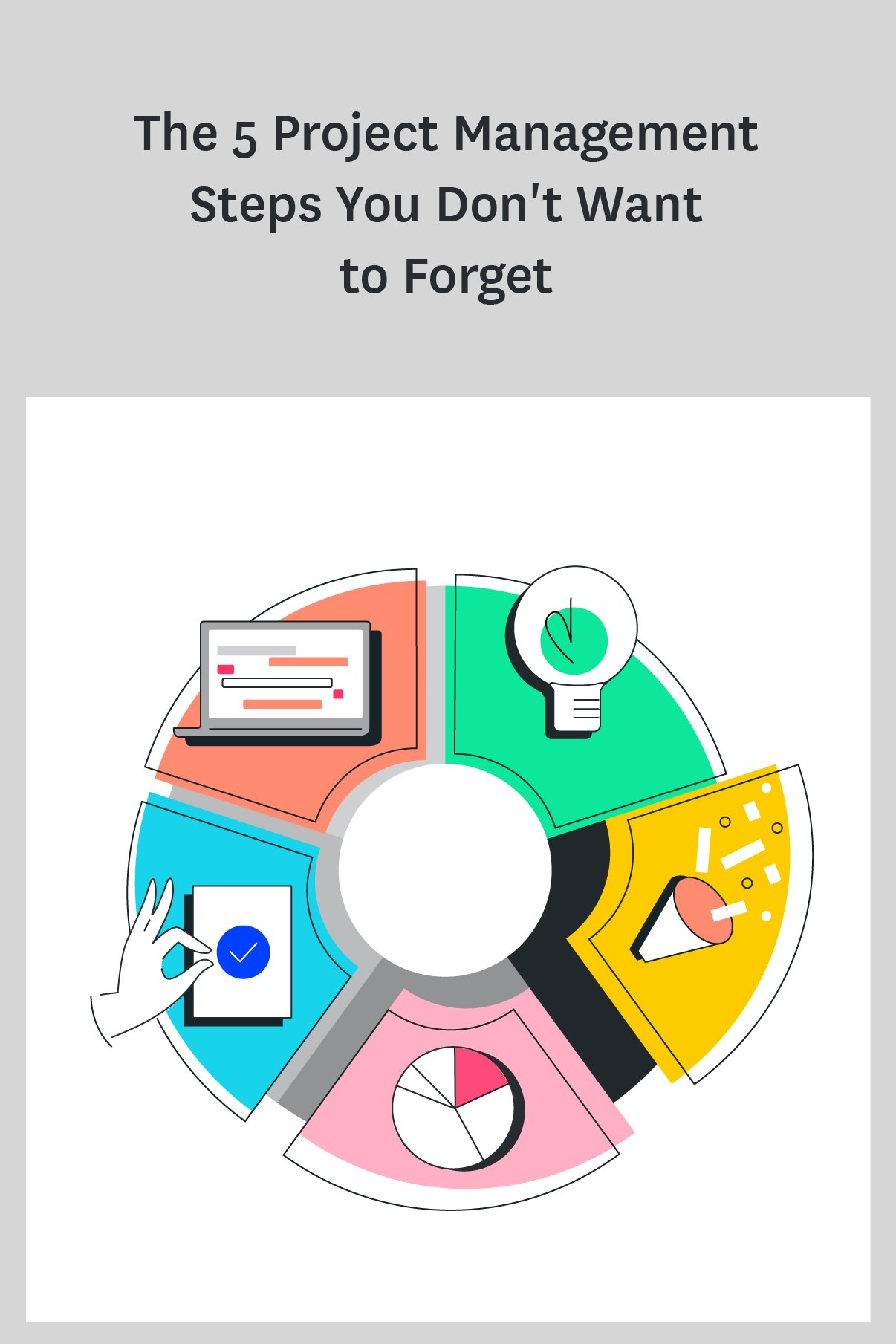 What Are the Steps in Project Management?
When you start a new project, you could potentially have hundreds of tasks that need to be completed in just the right order. While you can use a software program to help get these tasks done in the proper order and on time, there are other ways you can simplify project management as well.
The best project managers know how large projects can be streamlined by breaking them into smaller parts. When the project is divided into small, easy-to-handle parts, team members can tackle it more effectively. One way to divide up your project is by breaking it down into a simple, straightforward procedure.
The project management process involves five key steps:
Initiation
Planning
Execution
Monitoring and Control
Closure
If you can divide your project into these steps, you will avoid feeling overwhelmed. And more importantly, you will be able to get your tasks done on time. All it takes is a bit of planning and organization to get started.
1. Project Initiation
The entire project life cycle begins with the initiation and conception stage. Before you or your team can work on a project, there must be a concept. Then, you also need to decide on the parameters of your project.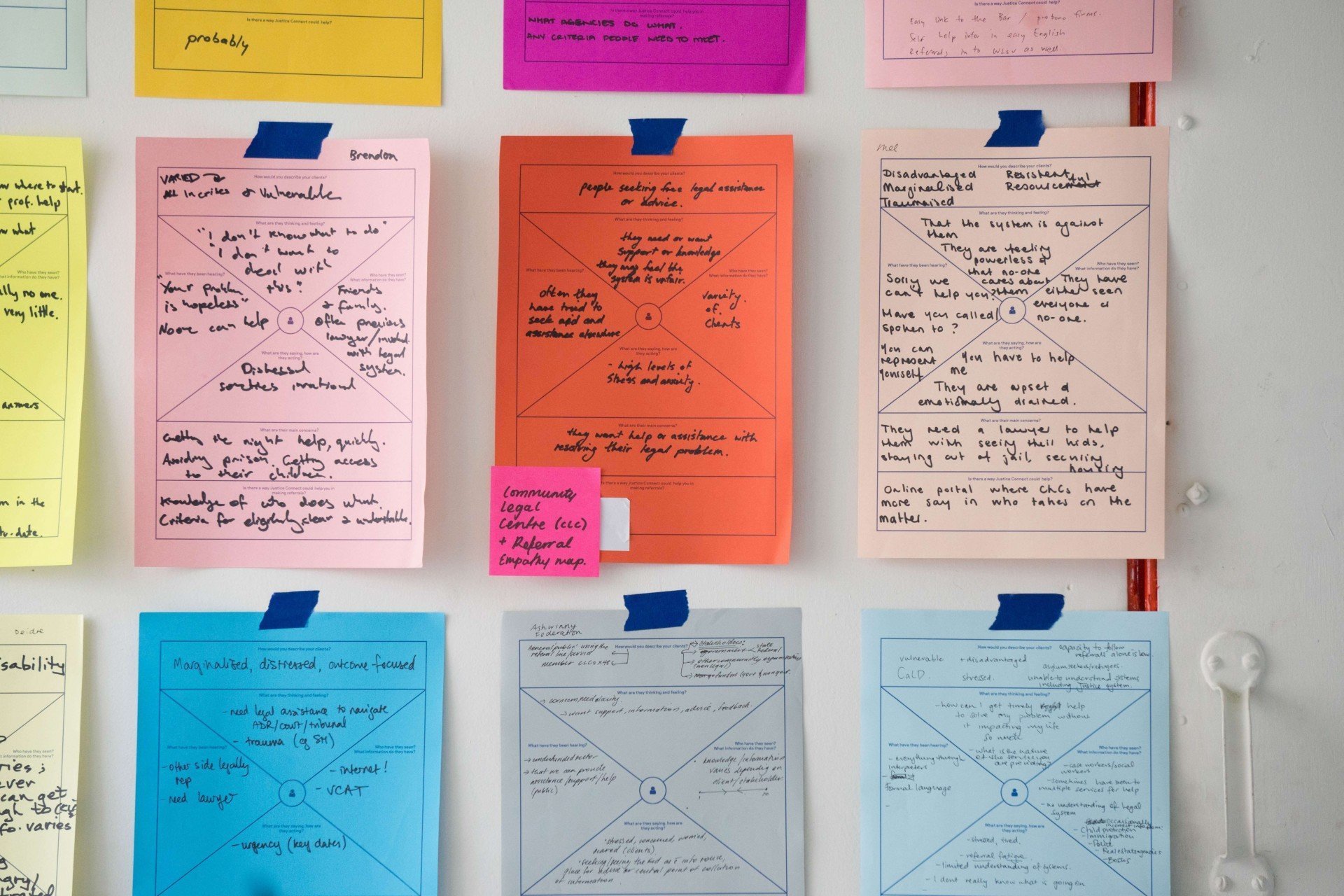 This stage of the project involves sharing the main idea of the project and agreeing on the next project management steps. If the project is your idea, you will also need to pitch it to your boss and other company administrators. Before you present your idea, consider whether it's truly valuable to the company and feasible for you to do.
Once you get the go-ahead to continue, it's time to put together your team and get all of the relevant stakeholders on the same page. Consult with your development team or anyone else who needs to be informed about the start of the project. If it doesn't look like it will add value to the company, it's time to move on to your next idea.
In this stage, you'll want to get a general idea about how long your project will take. Calculate the steps and the expected effects each one will have. In addition, plan ahead about which team members you will need and how much your project will cost.
Normally, a project manager uses a feasibility study and a business case document to evaluate their project. The feasibility study looks at the timeline, costs, and goals for the project to see if the project makes sense considering current resources. Meanwhile, the business case shows why the project is needed and how it benefits the company financially.
2. Project Planning
The next step is your project plan. In this stage, you will clearly define the scope, schedule, and cost of your project. Most project managers do this by figuring out the resources they need, calculating the budget, and creating a schedule.
While you should lay out your project management steps as clearly as possible in your plan, remember you still have to be flexible. Problems can appear at any time and you will have to adjust your plans with each delay.
When you design your plan, you'll need to incorporate SMART goals that are understandable and effective.
Specific: Be specific about the who, what, when, where, why, and how of your goals.
Measurable: Your goals should have objective measurements and milestones, so you can track your progress and the goal's success.
Attainable: You need to build a plan which is actually possible to attain.
Realistic: Everyone on your team needs to be capable of achieving your goals and willing to work for them.
Timely: Your timeline must be achievable.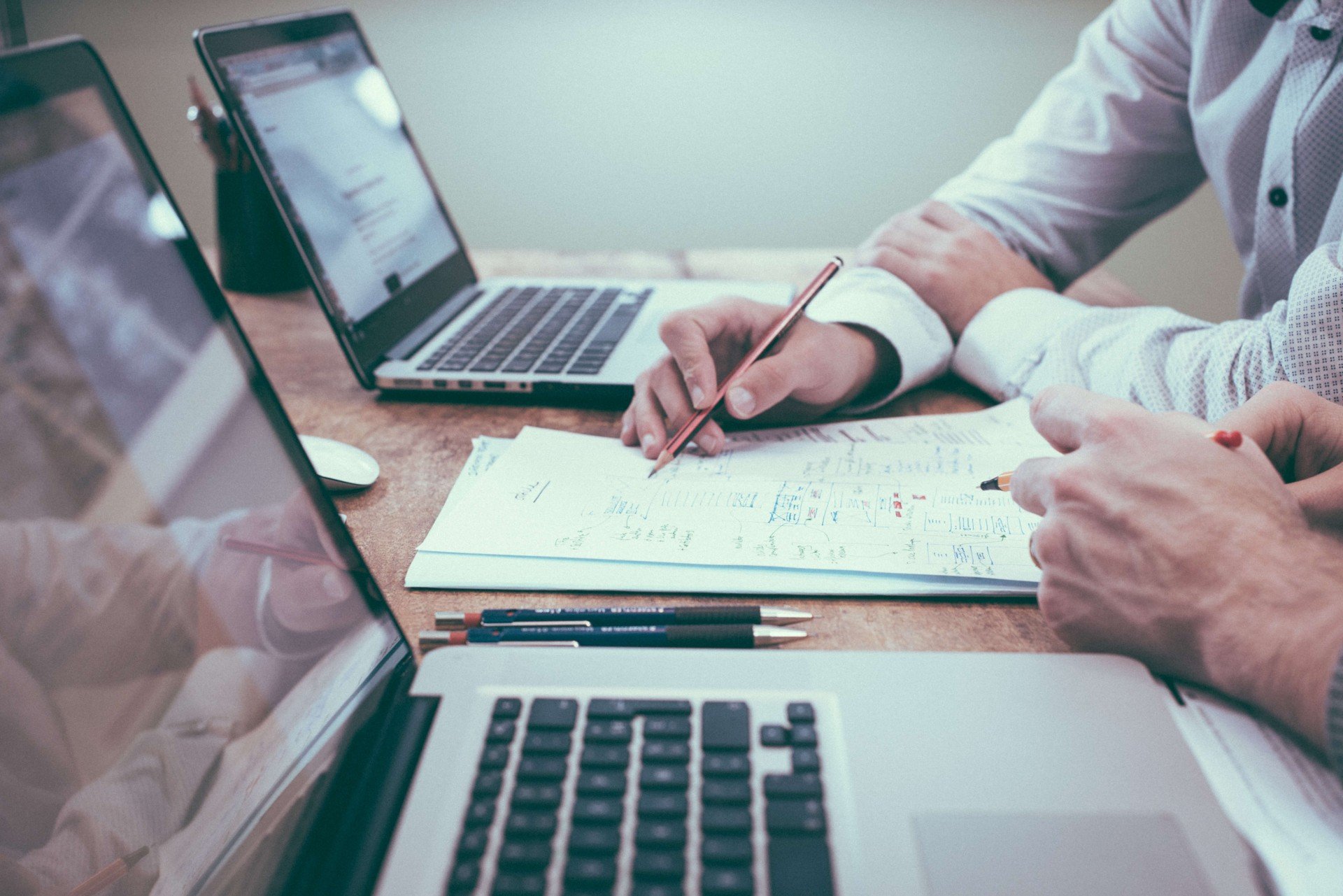 As long as your goal plan is SMART, it will help to guide your team throughout the project management process. It will help you figure out how to get the right materials and find the resources you need. In a well-made, thoughtful plan, the team will have flexible backup options they can use if they encounter an obstacle.
This is also the stage where you should consider who will be in charge of each task and the tasks everyone will need to do. Resource scheduling is also much easier when you use a program like Toggl Plan. With Toggl Plan, you can color-code tasks, assign team members, and instantly get an overview of your project.
3. Project Execution
Execution is one of the project steps people think of first, but it shouldn't begin until you are halfway through the process. Before you can execute a plan, you have to make the plan first. But now, you can put the plan from step one and two into action.
During this phase, you develop your deliverables and accomplish the meat of the project. Often, managers will start this phase with a kick-off meeting. They will develop their team, present the plans, assign resources, and set up tracking systems.
Throughout the process, project managers must check to see if task assignments are being executed. They can do this through digital team management programs or occasional status meetings. During this stage of the project, managers will also update and change the project plan and schedule as needed.
The success of the execution stage depends entirely on how well you did at initiating and planning your project. In addition, your team's success will be determined by your ability to assign tasks to group members who are best suited for them.
For example, if you know one person loves crunching data, they might be the best choice for managing the financial side of the problem. Meanwhile, the outgoing, people-oriented employee may be the best person for running tests and customer research panels. When employees get tasks which suit their unique talents, managers are able to finish projects faster and more efficiently than before.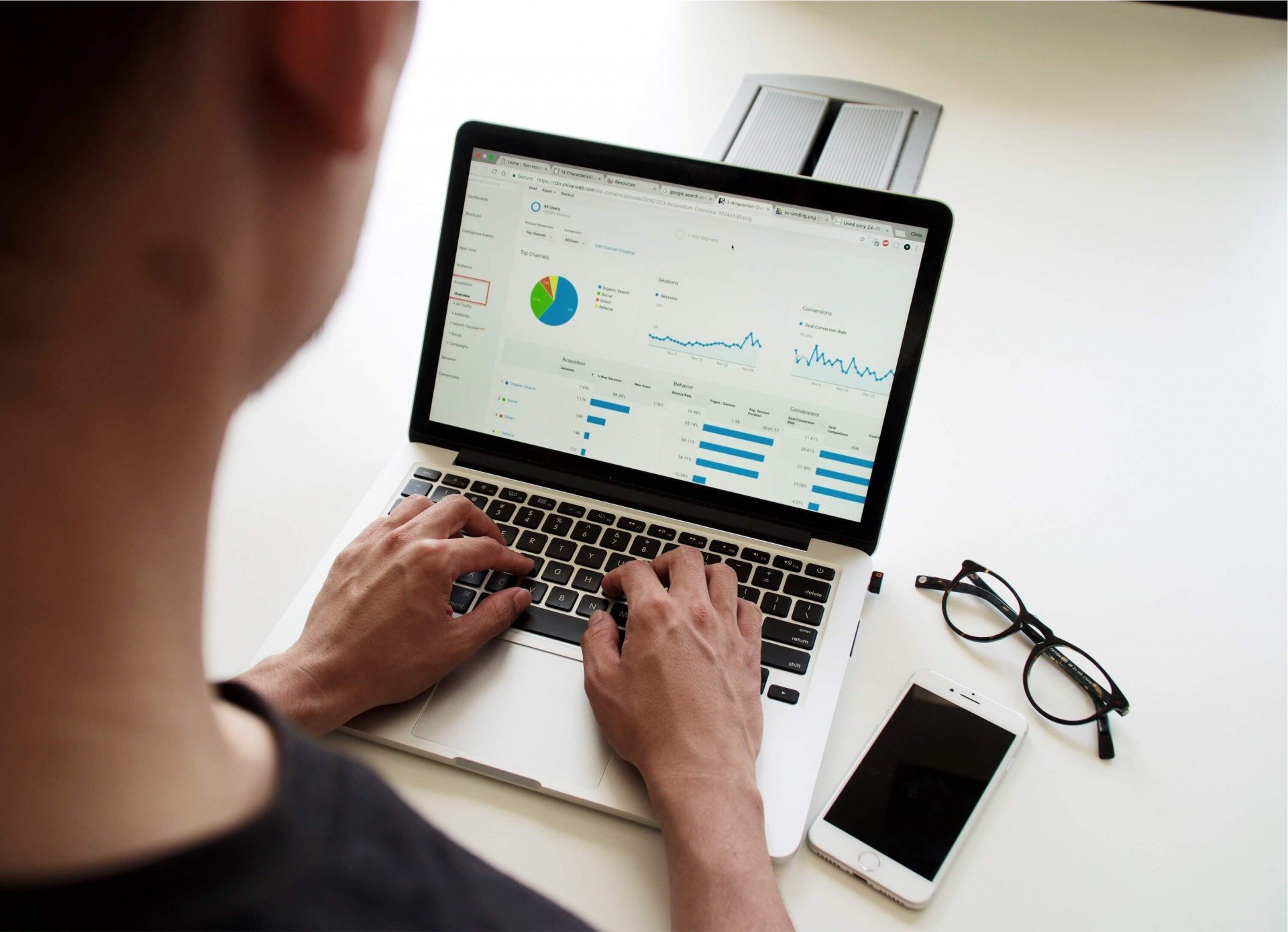 This project management stage is also an important time for developing a communication and tracking system. With so many tasks and people in play, you need some way to touch base with your team members and check to see if everything is going according to plan.
4. Project Monitoring and Control
The monitoring and control project management phases are generally combined with execution as they are happening at the same time, but are still important enough to be included as their own step. Once you start executing your project, you have to continuously monitor, adjust, and control the process to ensure things are running smoothly from day one until the project is done.
Luckily, this phase doesn't take a lot of work as long as the previous steps are followed properly. Using your communication system or meeting times, check in with everyone to see how they are doing. Track your key performance indicators (KPIs) to get a quantifiable, objective view of your project's progress.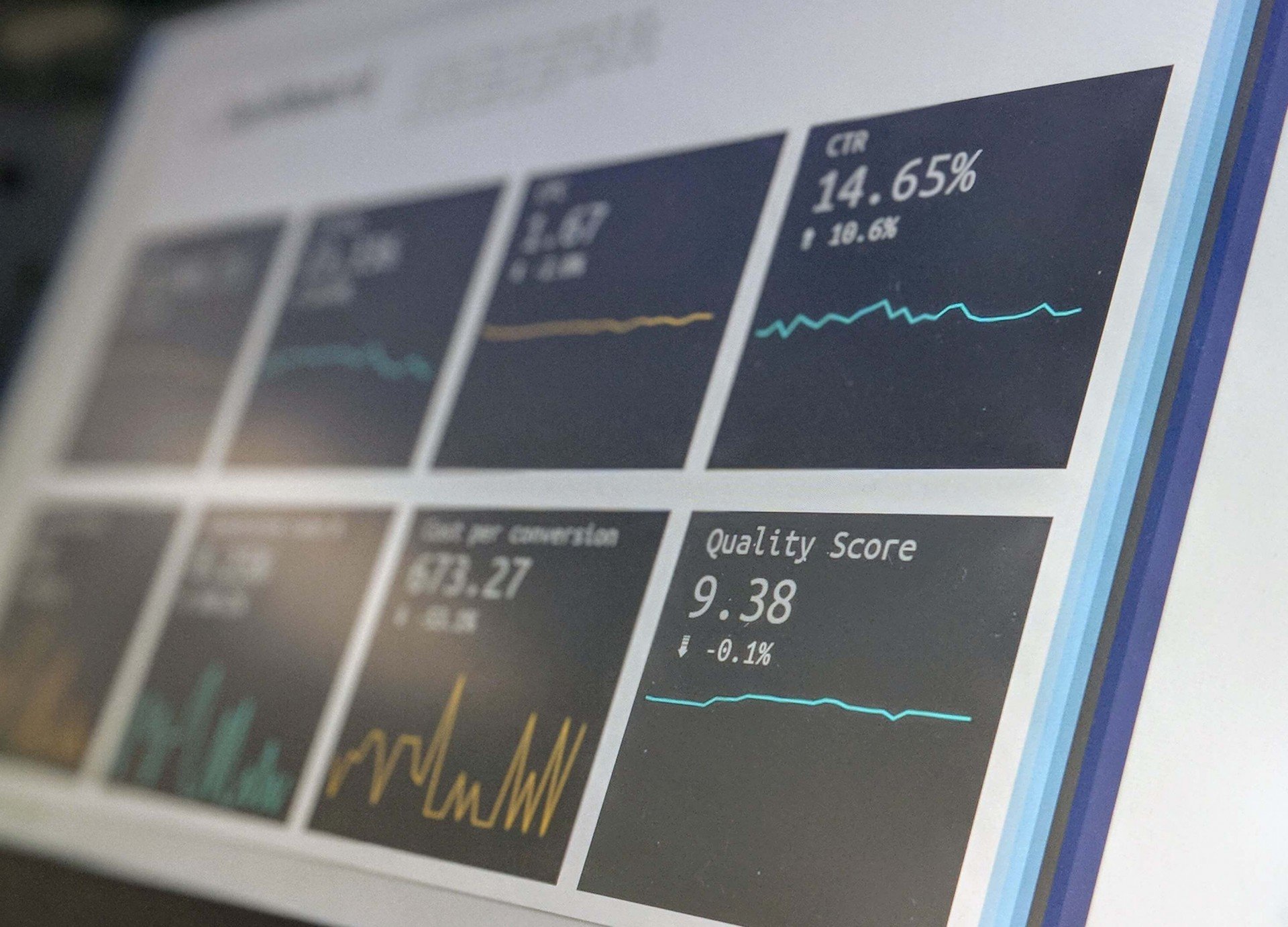 The KPIs will vary depending on the kind of project you are doing. In general, they will be based on your project's objectives and milestones. You will want to check and see if your team is achieving their deliverables, sticking to deadlines, and staying under cost.
If your team is achieving its goals, then this stage is the easiest part of project management. Unfortunately, this phase can also be the most difficult if your team is running behind. When this happens, it is time to reassign resources, shift the schedule, and make changes to adapt to the current situation.
5. Project Closure
Now, it is time to close out the process and report on your team's success. After so much work, team members can celebrate a job well done. In this stage, the project is complete and the outcome has been checked off by relevant supervisors.
As long as everything is finished to the stakeholders' satisfaction, the team is done and can start on the next project. Normally, managers will have some kind of evaluation step where they look at the project's outcome and deliverables. With an ideal project, everything is completed successfully on time and on budget.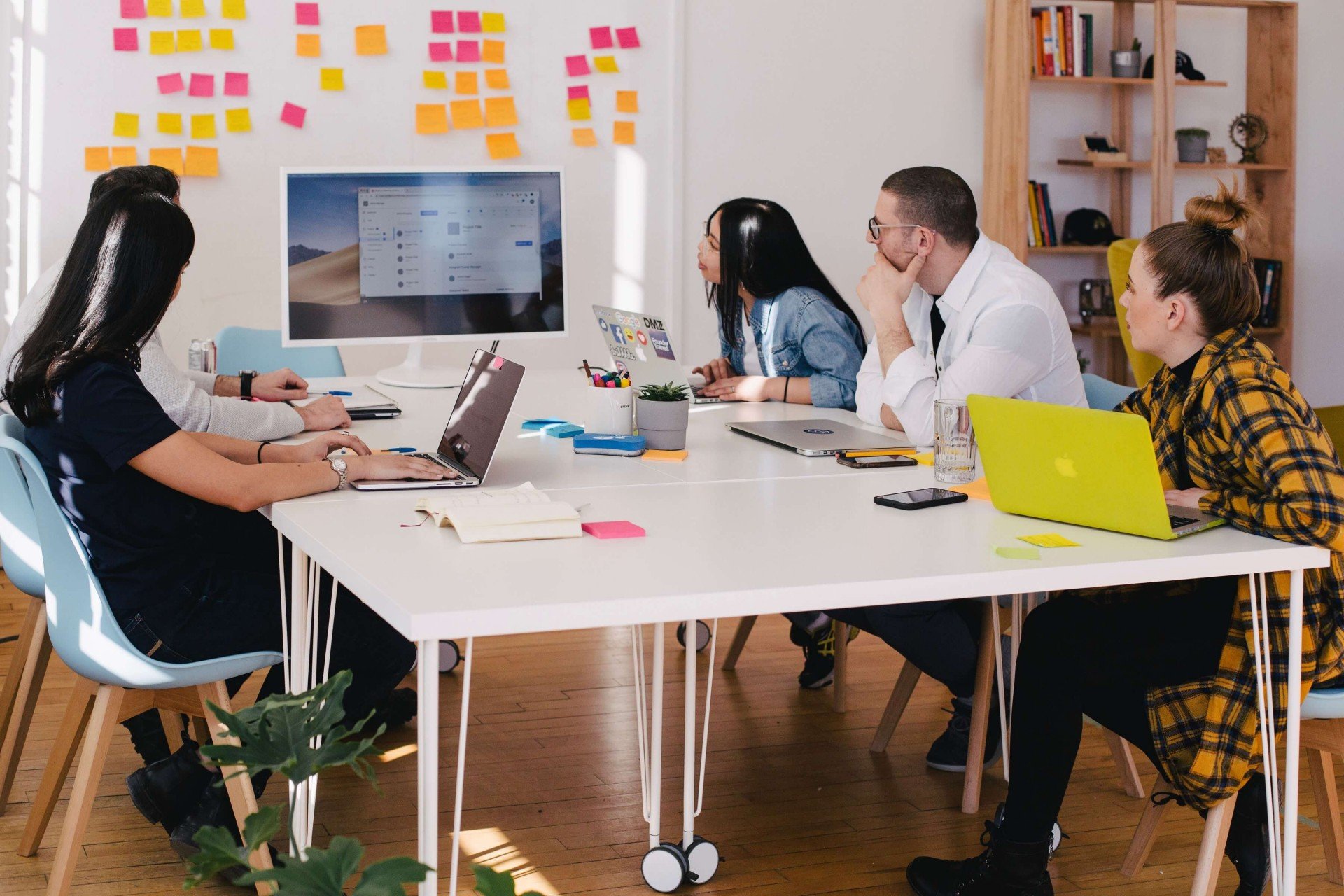 It is important to use this time to review every aspect of the project to identify both strengths and any weak links that presented themselves along the way. You may have to look at the reasons why your project finished late or why certain deliverables weren't achieved. If you did beat your project's goals, you can learn from the experience and recreate those same techniques with the next project.
On the other hand, any mistakes that came up during the project will give you a chance to plan and prepare for similar problems that may arise next time.
During this stage in the project life cycle, spend some time talking with your team. Discuss both the mistakes and achievements you dealt with along the way, so everyone can learn from the experience. Once your final status reports and cleanup are complete, you are ready to move on to the next project.
Building on Your Success
Projects can be as short as a few months or years in the making. Following these phases will lead you and your team down the proper path, regardless of the type of goal you are trying to achieve.
If your project was long or overly involved, you may want to consider a bonus or reward for your team members. A final potluck or catered lunch could be a fun way to celebrate the end of the project. Celebrating your successes is especially important if you will be managing the same team members during your next project.
While managing a team can be daunting at first, these project management steps will make it easier. The right tools and a bit of practice can help you become a capable, talented project manager.
Learn more about these tactics by reading the Toggl Plan blog. You'll gain knowledge of the best software to use, develop leadership skills, identify proper project management practices, and much more.
Logan Derrick is a full-time business writer and content marketing strategist. For years, he has worked closely with several project management professionals, learning from them and increasing his own knowledge of the industry. Having held multiple management positions in fields ranging from customer service to marketing, Logan has found a passion for helping others learn about project management, marketing, and the powerful tools available to professionals today.