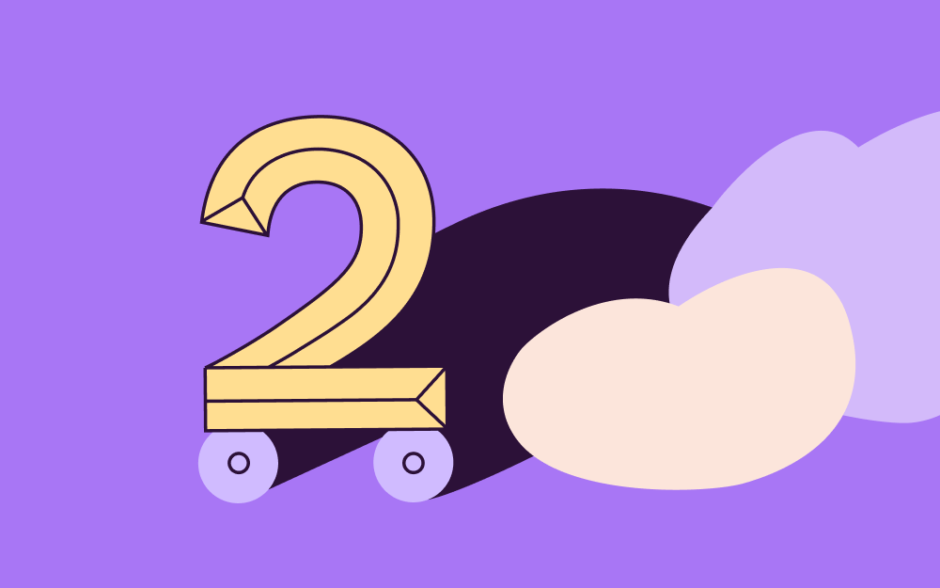 2020 has been an odd year with a lot of uncertainties. Now more so than ever before it's important to have a plan for how to move forward, but it's at least as important to stay flexible and adjust to the changes around you. This is what we at Toggl Plan preach – simple & flexible planning.
To help you plan out the year-end and hopefully a better 2021, we're giving away 2 months of Toggl Plan usage for free to anyone who subscribes to an annual plan in the next few weeks. Simply sign up to Toggl Plan (or skip this step if you're already an user) and upgrade to the annual subscription before September 27th.
Toggl Plan's Premium subscription gives you access to several features beneficial in both – working with a team as well as working with many projects or clients.
Assign tasks to more than one user at a time when working on collaborative projects.
Attach files up to 100MB to keep relevant documentation and deliverables closeby.
Use annual view to understand the big picture.
Choose custom colors for managing many projects and organizing your timelines.
Bookmark favorite projects and teams for easy access.
Ready to start with beautifully simple planning? Visit the settings page to subscribe to an annual plan now and enjoy your free months of planning!
---
Questions? See below for the summary of the technical nitty-gritty or contact out support for more information at support@plan.toggl.com.
The 2 months free campaign takes place between September 14, 2020 and September 27, 2020.
The discount is applied automatically when you subscribe to an annual plan between the above mentioned dates.

For new users on trial – all you need to do is add your credit card and choose the annual plan. You'll continue on your trial until the end of the trial period and will be upgraded automatically (with the discount) after your trial ends (which can happen after the end of the campaign dates).
You can still cancel your subscription any time during the trial period in which case you won't be billed.
For existing users on the Free plan – visit the billing page and upgrade to an annual subscription some time during the campaign period. You will be billed right away.
For existing users on paid plans – visit the billing page and upgrade to an annual subscription some time during the campaign period. The remaining time on your current plan will be transformed into credit and used for the new annual plan purchase.

Users added to the workspace later throughout the year, after the campaign has ended, will be billed for according to regular pricing.
The discount is not transferable.
Only workspace owners and admins can edit subscriptions.