GitHub might be king, but if you're using Jira for project management, Bitbucket is a very strong contender for an alternative hosting service for repositories using the Git version control system.
That's because both Jira and Bitbucket are owned by Atlassian, which obviously means the two share a deep integration, making for a seamless working experience.
Tracking time with Toggl Track is effortless and gives you a detailed overview of how profitable your company is, making it easy to scale your business and client base in a sustainable way. It also helps that Toggl Track integrates with over 50 other online tools - including all those on this list.
Pricing: Free for small teams, team-based prices start from 10$.
---
Trello for backlog and ideas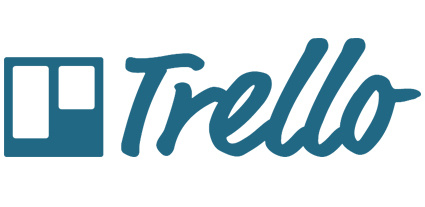 We mentioned Jira already for project management, but Trello is another tool adding a few interesting features in the mix.
Sporting a significantly sleeker (and arguably more intuitive) look, Trello's focus is on simplicity and visual appeal. Made up of different easy-to-manage boards, there are a number of ways to use Trello, but we specifically use it as an icebox, and for easy tracking of ideas from early concept to finished feature.
Pricing: Basic version is free, Paid plans start from 8.33$ per user/month.
---
Toggl Plan - the next-gen Gantt chart

People have a love-hate relationship with Gantt charts. While the core idea of this project management system is sound, Gantt charts can be awfully tricky to use - especially in agile teams dealing with rapidly changing circumstances and short development cycles.
If you're looking for a tool that has the big-picture insight of a Gantt chart but is also flexible and easy to use by project managers and employees alike, look no further than Toggl Plan. A relative newcomer to the project management market, Toggl Plan is making strides in terms of usability and UX design, and it's well worth getting into before your competition gets the jump on you.
Pricing: Free for small teams, paid plans start at 29$ per month.