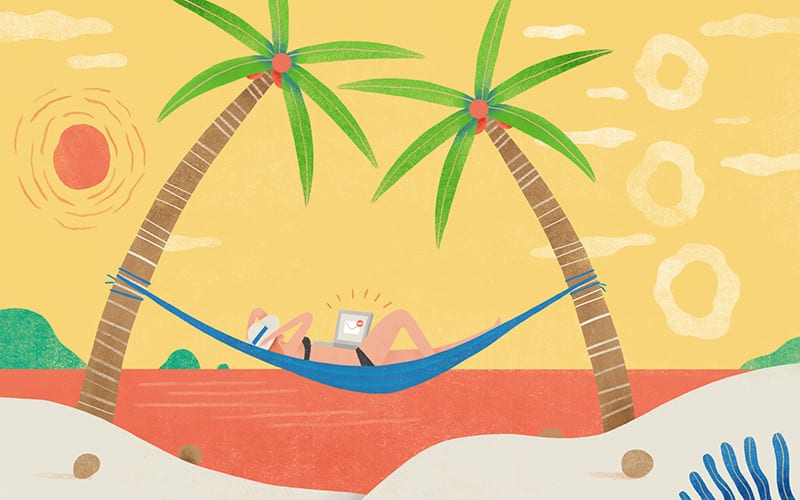 No in-office practice embodies the balance between fun and formal workspace culture quite like the out-of-office message.
In this article, you'll learn how to set up out of office in Outlook and Gmail – and which creative messages you can easily get away with!
Fun and quirky out-of-office messages can lighten the mood in your workplace and give people a glimpse into your company culture. Crafting a fun, friendly message can give your team (and your business) an accessible and human face.
Something simple as an out of office message can contribute to your overall accessibility – even when you aren't accessible!
The trick is to get it right. Make sure your message suits your audience, type of business, and general workplace vibe.
For example, will clients hear your message – or only staff members?
An inside joke about the CEO's predilection for cat videos might play well inside the office, but not with customers (unless you work for a cat food company, that is).
Remember, out-of-office messages can be fun.
But, if you aren't sure people will appreciate your sense of humor (you know who you are), then play it safe. Stick with a simple, informative, and professional out-of-office message.
Making sure you're not overworking can be step 1 in avoiding burnout. Keep track of your work hours with Toggl.
Get started for free
Before you hit the record button, take a look at these out-of-office message samples:
#1 – The Hot Potato
Whether you typically communicate with in-office staff or real-world stakeholders, you can't go wrong with the Hot Potato. Simply share the relevant information, identify the people who can handle your messages while you're gone, and end with a teaser (if appropriate).
If you're like me, you probably played the Hot Potato game as a child.
Remember? We would yell "hot potato" and pass an object quickly between ourselves – hoping not to be the one stuck with the item when the timer sounded or the music stopped. If people need to know how to handle business in your absence, the Hot Potato out-of-office message is for you.
Say, for example, that you work in the main office of a potato chip manufacturing company. You regularly place orders with local potato farmers, olive oil extractors, and salt miners. You also maintain relationships with local supermarkets, food trucks, and restaurants.
You could use the Hot Potato method thusly:
"I'll be out of the office today, July 18, 2017, to spread the word about our Hot Potato brand potato chips. If you want to place an order for these tasty treats, contact Jamal at jamal.hotpotato.com. Bernadette, my hardworking assistant, will work with suppliers in my absence. If you don't receive an order by noon today, contact her at bernie.hotpotato.com.
And, if you're passing through the Sprinkleton area today, stop by our booth at the annual Sprinkleton Salt and Spuds festival for free samples of our newest snack, Navajo Cornbread Potato Jammers"
Yes, I'm having fun with this – and so should you.
Use your out-of-office message to:
Let people know why you aren't available
Refer them to the appropriate staff members (no one likes to waste time in phone trees)
Promote your products by inviting folks to join in on the fun!
Find instructions on how to set up an autoresponder in Mac Mail here.
#2 – The Hard Core
Some people just don't know when to unplug. If you, like me, feel compelled to respond to client messages – even while camping in the woods, the Hard Core may be the out-of-office message for you.
Be warned – the Hard Core isn't for everyone.
Count how many bosses you have – if this number is over 2, you probably don't have the clout to pull this one off.
However, if you're a valued member of the team and you feel burnout and overwhelm coming on, this might be your best bet.
Imagine you run a microbrewery that specializes in hard ciders. You work on the weekends and put in lots of overtime. After months and months of early mornings and late nights, your colleagues convince you to take a break and get out in nature.
You could create an out-of-office email similar to this:
"Hi, everyone. I'm taking a well-deserved apple orchard/cider mill tour of Upper Kansatuckey. If you need to connect with our Hard Core staff in the interim, please contact Zuzu at zgrrl.hardcore.com. When I get back to my computer, I'll simply mass delete any emails from this period. If you have a message I really need to see, send it on Monday, August 7, when I return from my trip."
Here you can find instructions on how to set up an email autoresponder in Microsoft Outlook.
#3 – The Crunch and Munch
If you want to include a little humor (and snarkiness) in your out-of-office emails, add the Crunch and Munch to your repertoire.
This method, like the Hard Core, works best if you have enough gravitas in your workplace to get away with some minor rudeness/aloofness.
Let's say you're the CFO of a major snack food corporation. You're about to take a well-needed vacation with your partner. You know you have to remain available, but only for emergencies.
However, you're an indispensable member of your team and suspect your employees will send you loads of CYA messages.
It goes without saying (I hope) that this technique works only for in-office (not client) messaging. Be sure to carefully target your Outlook away message or Gmail auto reply. Remember – know your audience!
Use an out of office reply like this:
"I will be out of the office until Monday, April 17.
Aside from carbo-loading on our savory snacks, I plan to have the least possible interaction with our brand during this well-deserved vacation. When dealing with the daily minutiae of office life, use your best judgment. In short, don't sweat the small stuff. To that end, I will only accept one email from each person on our team. If you send me multiple messages, regardless of this entreaty, know this: I will randomly delete all but one of your messages in a carbohydrate-fueled haze. Take a moment to realize that you've already sent me one message."
#4 – The Warm and Fuzzy
If the previous examples were to rough-and-tumble for you, consider the powerful effect baby animals can have on your productivity.
Yes, scientists have shown that looking at pictures and videos of cute otters, dogs and cats living together, and the like has a positive effect on focus and concentration. True, spending long hours scrolling through reddit.com/r/aww isn't good workplace behavior – but a little can go a long way.
If you love "teh cuteness," considering including your favorite image with your out-of-office message:
"Hello, everyone. I'm sorry, but I'll be out of the office until next Wednesday, October 5. I'll be doing a lot of this…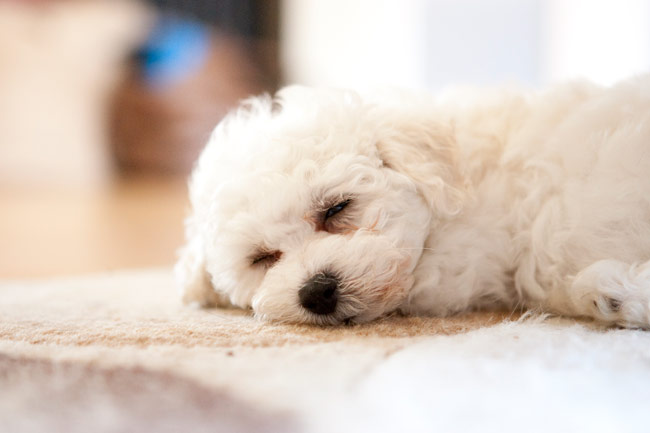 Image credit: Jonathan Day via FlickR
While I'm on vacation, Caroline in HR will handle all my messages. Be extra nice to her and thank her profusely for taking on this extra responsibility."
#5 – The Megaphone
This out of office message style works well for customer/client email messaging.
Say, for example, that you run a Mom and Pop cheerleading supply company. While you and Pop are enjoying the state cheerleading finals, use your out-of-office message to promote your business – and show your love of the sport:
"Hi, all! We're out of the office today because we're supporting you all at States.While we're away, take a look at our upcoming styles for the Fall 2017 season [insert link here]."
Setting it All Up
You can quickly and easily set up your office mail to show an autoresponder message.
Microsoft Office Outlook out-of-office messaging
Follow these steps for Outlook 2013 out of office messaging (Outlook 2010 and 2016 are very similar):
Click File>Info>Automatic Replies. Visit this link for more detailed instructions (and images).
In Automatic Replies, click Send Automatic Replies.
Select the Only Send During This Time Range option (if applicable).
Specify your start and end dates/times.
Type in a message for people in your organization, and a separate one for Muggles.
Outlook auto reply provides a professional email format for your out-of-office message. Outlook will, however, keep sending these messages out indefinitely if you don't set a time range in Step 3. You don't want to miss messages when you get back. Imagine having to message all of your contacts saying, "I accidentally left on my away message. Outlook may have told you I'm out of town but rest assured, I'm back!"
Gmail out-of-office messaging
The Gmail vacation responder is quite simple. Unlike the Outlook automatic reply system, this out-of-office method offers only a few quick options. Be especially careful when setting up your automatic reply. Outlook lets you create two messages, but Gmail only offers one (per email account).
In Gmail, click Settings>Vacation Responder>Vacation Responder On.
Enter your start/end dates, subject line, and out-of-office message.
Check the box if you want only people in your contacts to see this message.
Remember to hit Save Changes!
The Bottom Line
Now that you know how to set out-of-office in Outlook and Gmail, go out there and enjoy yourself. Nothing feels quite as good as hitting that out-of-office button – this little moment means you're finally leaving on that hard-earned vacation!