Screening candidates is hard. Imagine this… You've just posted a job ad, and you're seeing hundreds, if not thousands of applications rolling in. You're thrilled to see so much interest until you sit back and think – how am I going to screen the best candidates?
Sorting through the noise and finding all-star performers among your candidates can be rather daunting. How can you know that an applicant is really the right fit for the new position in your team?
In this article, we'll walk through 10 of the best methods for screening candidates in 2022. We'll break down each one, including its pros and cons, to help you pick the best candidate from all your applications!
Quick Links:
When screening candidates, your number one priority should always be to find out if they can actually do the job. This is pretty tricky, though, at least at an early stage.
But, there is one way…
Many employers use pre-employment tests to determine if a candidate is a good fit right from their first application. In fact, this is precisely the reason why Toggl Hire was created, to test applicants for real-world skills and mark them on exactly how well they can do the job!
At Toggl Hire, we use a skills test at the very beginning of the application process. This way, we do away with resumes and get straight to testing a candidate on their actual knowledge.
Don't believe us? Just ask our customers! Our automated candidate selection tool has saved hundreds of hours and thousands of dollars for companies such as Mooncascade and Listonic.
Pros and Cons
Pros:
Assess candidate performance straight away.
There is no bias of any kind.
When done right, skills tests eliminate lots of bad applicants in next to no time.
Cons:
Skills tests lend themselves more to certain roles than others e.g. Developers or Customer Success.
Small cost.
2. Video Interviews (Activate 2022 Mode)
If you really want to operate in 2022, video interviews are in! Thanks to a host of video tools such as Zoom, Teams, and Skype, video interviews allow you to get 1-2-1 with candidates without having to travel to meet.
If you're gearing up for your first Video Interview, here's what to be aware of!
Prepare your questions in advance. Have a list of questions you want to ask each candidate and try not to stray too far from it. You can take notes or tick off a checklist with relevant points.

Pay attention to the body language. When assessing a candidate over video, use the opportunity to assess their soft skills and communication. A lot of this can be seen in the body language – this should give you a good idea of their confidence and ability to present. But remember, not all candidates aren't great performers, so cut some slack if people are nervous.

Control the environment. Especially id you're conducting the video interview from home, make sure everything is super professional. Chose a neutral background, turn off all distractions, and ensure your camera's lighting and position is perfect! We've got a whole article on conducting an effective virtual interview, if you're into that kind of thing.
Pros and Cons
Pros:
Easy to do with the right tools.
You can find out about body language, communication and presentation skills.
Candidates can have an interview without commuting to your office.
Cons:
Scheduling can be difficult.
Great candidates aren't necessarily great performers, so don't judge too harshly.
3. Asynchronous Video Interviews (The Ultimate Time Optimizer)
Take the power of video interview and x10 it – that's when you get a One-Way Video Interview. The ultimate way to screen a candidate early on in the process is to invite them to take part in a one-way Q&A on their skills, experiences, and knowledge.
In fact, we've got our own feature, called Video Intros, to help you better understand your best candidates from day one. Here's why Video Intros are great for everyone:
They quick, lasting no longer than 10 minutes (typically 2-3 questions).
Candidates love the Friendly user interface and unlimited re-records.
It's quick and easy to give meaningful candidate feedback through Toggl Hire.
Specialized for customer-facing roles where communication skills are essential (e.g. Sales)
Here's how we do it!
Pros and Cons
Pros:
Quick and effective.
You can watch videos as they come in, without worrying about scheduling.
Both the candidate and recruiter can do them on their own terms.
Cons:
4. Resume Screening
Next on the list, we're leaving 2022 behind and going old school with resumes.
Going through resumes is the oldest method of applying for a job. By asking candidates to submit resumes, you get a clear view of their experience, qualifications, and previous job roles all there on a single piece of paper. But resumes are becoming a little more interesting, with new sections making their way onto traditional templates.
The problem with resumes? Time! Imagine trying to filter through 100 resumes for a single job role. It's time-consuming, not particularly informative, and it's downright boring! If you're insistent on using resumes, though, at least look into some resume review software to automatically filter out the duds and reduce your workload.
Pros and Cons
Pros:
Resume screening is the most thorough method of screening.
You get to take a look at individual factors, and find out additional information such as hobbies & interests.
Cons:
It's very time-consuming, especially for jobs with lots of applicants.
You rely on candidates to tell the truth in their resumes – Spoiler, this doesn't always happen!
Can incur unconscious bias from your recruitment team based on age, race, gender, religions etc.
5. Cover Letters
Resumes are a great way for candidates to present themselves, but they can be rather limiting. If you want them to tell more about who they are early on, you can ask for a cover letter too.
Besides showing off their writing skills, here are a few extra things you can find out from a cover letter:
Follow Instructions – Cover letters are great at determining how well someone can follow a brief!

Written Communication – Cover letters give candidates the opportunity to express their written communication skills.

Creativity – Those cover letter that stand out usually show creativity and out-of-the-box thinking!

Pros and Cons
Pros:
You get to find out more about the candidate, without a test or an interview.
You can see how the candidate presents themselves.
Cons:
Wading through hundreds of cover letters can take lots of time.
The only skill you test is how well somebody writes – nothing more.
Because they take more time to write, you may get fewer applicants!
6. Applicant Tracking Systems
At some point in time, HR professionals realized that going through resumes manually just takes too much time and work, and stumbled across applicant tracking systems.
These software solutions automatically run through resumes and find the best candidate on your behalf. They're an essential element of the hiring process in enterprise businesses that get a large volume of applicants per position. In fact, thanks to ATS's 70% of the resumes are not actually seen by the employers!
Pros and Cons
Pros:
They make screening candidates extremely fast. You can go through a pile of resumes in a matter of minutes instead of weeks.
Cons:
They rely too heavily keywords meaning you can miss great applicants that don't match the algorithmn.
Adversely, they can be rigged if candidates know which keywords to use.
Overall, they're not very reliable.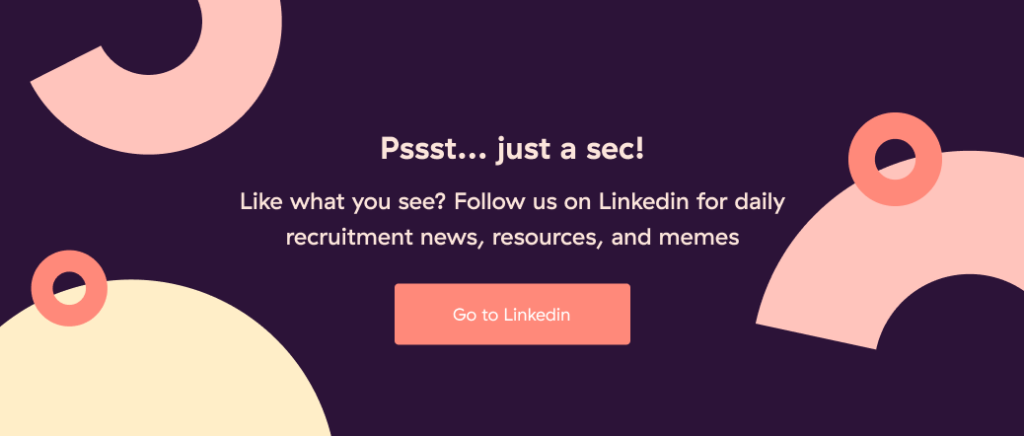 7. Reference Checking
Another old-school candidate screening technique, reference checking, is an essential part of making an educated decision about your new hire. After all, what better indicator is there of how a candidate performs than checking their performance with previous employers?
If you think that reference checks are a relic of the past in the HR world, you're very much mistaken. In fact, 8 out of 10 HR professionals conduct reference checks for new job applicants. Interestingly enough, the more senior the position, the more likely they are to do a reference check.
Reference checks are often used alongside other screening methods, such as skills tests, to give a good all-around check on a candidate's history.
Pros and Cons
Pros:
Independently verify a candidate's history, experience, and qualifications.
Cons:
Relies on the previous employer's objectiveness.
Reference checks can be time-consuming and costly.
8. Online Research
When was the last time you googled yourself? You'd be surprised how much data we leave about ourselves online. For this reason, online research is one of the easiest candidate screening methods around.
According to a (rather dated) research, about 77% of all employers google their candidates before making a decision on whom to hire. By doing a simple search, you can find out if the candidate has a website, public portfolio, or strong social media presence online.
This is a really quick and easy way to validate someone is who they saw they are, with social media sites such as LinkedIn really helping to cross-reference someone's experience.
Pros and Cons
Pros:
Very easy to do, tells you if there's something wrong that wouldn't make you hire a candidate.
It's free!
Cons:
Very time consuming.
Isn't always reliable.
9. Paid Trial Projects
Once you have your best candidate(s) picked out, you can put them to the test on a paid trial. Even after a thorough skills test, reference check, and an interview, the candidate could still prove to be a bad fit for your team. So, why not go for a try before you buy?
After all, who can guarantee that they will keep the performance from the test task all the way throughout their time as an employee?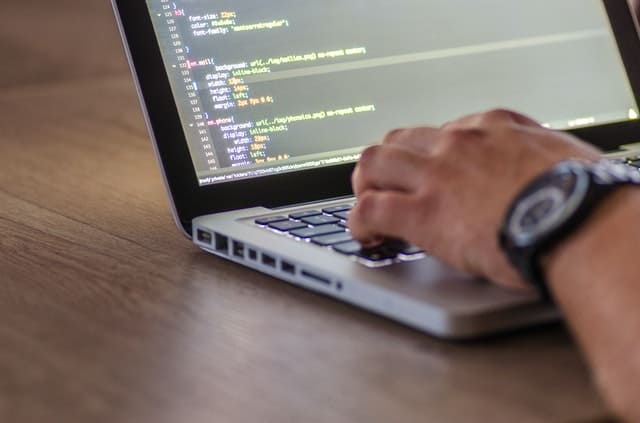 While bigger companies can allow themselves an occasional hiring mistake, small teams and startups can feel the effects of every new hire, good or bad. Thanks to the rising gig economy in 2022, paid trials aren't as taboo as they used to be, with many candidates more than happy to take on temporary paid work!
Pros and Cons
Pros:
Assess candidates on their real-world performance as part of your team.
Witness hard to test soft skills such as work ethic and culture fit.
Cons:
Training candidates for trial periods can be time-consuming and costly.
10. Phone Interviews
Before video became big, phone screening was one of the major ways of communicating with candidates before calling them in for a proper interview.
They're still common to this day, and they're a good method to learn more about someone without hassling the candidate to re-schedule their life for a full interview.
To get the phone interview right, try and incorporate these tips:
Be consistent. Ask all candidates the same questions. Don't get sidetracked and lost in the conversation – you're in the lead.

Take good notes. Unless you're recording the calls (if you are – do let the candidate know about it), you have to write down the candidates' replies to stop you forgetting them later!

Schedule the calls. While most candidates will be happy to hear from you, they won't appreciate being called at a random time. Schedule the call ahead so the candidate can prepare for your chat.
Pros and Cons
Pros:
Relatively easy to do.
Asses a candidate's communication skills early on.
Cons:
Scheduling multiple phone interviews can be a logistical nightmare.
Very time concuming, especially with multiple candidates.
Our Reccomendation for Screening Candidates!
If you're at the beginning of your recruitment process, it's hard not to recommend Skills Testing and Video Intros. Both methods allow you to slash your time investment, by assessing multiple candidates at once.
But if we're honest, when it comes to screening candidates you need a great blend of many of the methods outlined above. You're going to be screening candidates right through your recruitment process, so use different methods to assess candidates on their skills, knowledge, and experience!
Updated February 2022