Looking to run a green business? Offering work from home opportunities to employees could be one of the best things you do for the environment.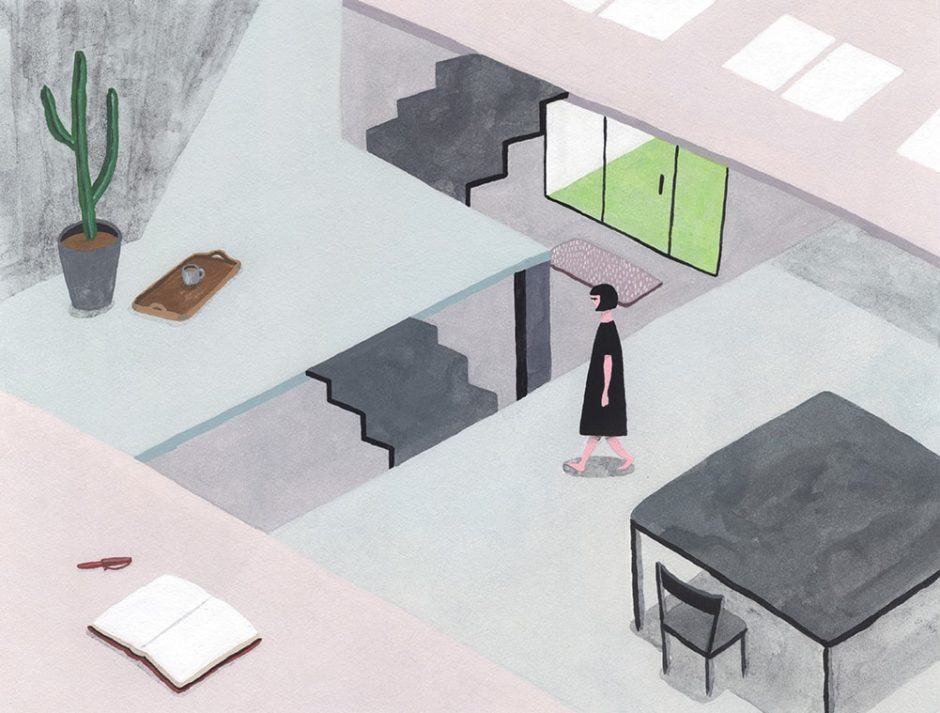 News of the impending climate crisis hits the headlines almost on an almost daily basis. Our carbon dioxide levels are at an all-time high, glaciers are melting faster than climate scientists had predicted, and global energy consumption is actually increasing, not decreasing.
In the face of what can seem like impending doom, telecommuting has emerged as an unconventional solution.
The term "telecommuting" was first introduced to the public in 1973 as a possible response to increasing traffic, oil prices, and pollution. The following two decades saw technological advances, such as the personal computer and the internet, that made it possible for more employees to start working outside of the office. 
In the 1990s, the relationship between working from home and the environment became more significant. The Clean Air Act Amendment of 1990 required state governments to reduce air pollution. In response, some states began to pressure companies to institute or increase their carpooling and telecommuting programs. 
Over the next ten years, government involvement grew even stronger. By 2001, the U.S. government was encouraging companies to provide telecommuting options to their employees through the Commuter Choice Leadership Initiative. This initiative was considered a company-government partnership whose purpose was, in part, to lower CO2 emissions and air pollution by providing public recognition and market differentiation to participating green businesses. This recognition was similar to what a B Corp certification is today—a sort of badge of honor that lets consumers know a business is environmentally responsible, and therefore better than the competition. To be part of the program, corporations had to have telecommuters constitute at least 6% of their workforce. The partnership included companies like Walt Disney, Nike, and Verizon Wireless (ironically, it also included Chevron and Marathon Oil Company.)
Today, 50% of workers in the US have telework-compatible jobs. The numbers are similar in the UK, where 40% of jobs can be done from home. In 2018, the International Workplace Group estimated that 70% of people worldwide work from home at least part of the week. 
But what exactly is the environmental impact of this growing remote workforce? And how has telecommuting's impact on the environment changed since the early 2000s? 
Greening Up the World
Studies consistently support the idea that working from home helps mitigate the climate crisis. A 2017 Global Workplace Analytics report calculates that remote workers in the US save 3 million tons of greenhouse gas emissions every year. They equate this to taking around 600,000 cars off the road or avoiding 530 million car trips. The EPA calculates emissions saved by telecommuters to be enough to power 500,000 homes. 
Data released by companies that offer work-from-home options show similar results. Dell, which has an extensive flexible workplace program, released a report in 2016 claiming that working from home has collectively helped its workforce save 35,000 metric tons of CO2 per year. According to the EPA, that's the equivalent of 85,574,572 miles driven or 4,191 houses powered for a year. And those are the numbers after accounting for increased electricity and heating consumption at home. 
If statistics seem to focus on the number of car trips and electricity use, that's because these are the two most important environmental contributions of the work-from-home population. 
Per the EPA, electricity and heat production are the largest contributors to greenhouse gas emissions globally. In the US, the top honor goes to transportation, with electricity taking second place. 
Remote workers usually avoid a commute, which means fewer cars on the road, and consequently, fewer emissions. 
A 2008 Sun Microsystems study found that energy consumption in home offices was half that of traditional offices. Telecommuters thereby reduce the two biggest contributors to CO2—which is significant given that the UN's Intergovernmental Panel on Climate Change has stated that CO2 is responsible for 78% of all greenhouse gas emissions. 
It's no overstatement, then, to say that working from home can help mitigate global warming and all its negative effects. So if by 2050 you're still enjoying your beach house in Miami, you might want to thank that neighbor you kind of hate because they can work in their pajamas.
An Even Greener Future
Today's remote work looks different than it did in the 1990s. When telecommuting was first introduced, many employees would work from home for part of the week, but would normally be in the same city as their company for important conferences and group tasks that could not be done over the phone (ah, the pre-Skype days!).
Today, work-from-home is often work-from-anywhere. Telecommuters can work from wherever they are within a country or even the world at large. 
This is great news, considering that 27% of Americans wish they could live in a rural area but reside in cities due to work. Telecommuting could make those country dreams come true for many people. If enough people move out of cities, that could help curb urban growth, which in turn could help reduce environmental damage. 
Urbanization—especially the kind of rapid growth that has created megacities in the past few decades—is terrible for the environment (and for everyone's health). Several studies by Yale's Seto Lab have highlighted the detrimental effects of urbanization, saying that "the conversion of Earth's land surface to urban uses is one of the most irreversible human impacts on the global biosphere." The lab's findings also suggest that in the future, urbanization will contribute up to 5% of greenhouse emissions, partially because of the deforestation that it necessitates. 
Taking it a step further, less population density could reduce the amount of noise and light pollution in cities. Although these types of pollution are often ignored, they have dire effects on wildlife. Noise pollution has been found to affect animal mating behavior, cause a reduction in hunting grounds, and change migration patterns, resulting in decreased animal concentration in noisy areas. Similarly, light pollution disturbs entire ecosystems and is directly linked to the death of species like sea turtles and birds. It can also disrupt the reproductive patterns of animals and corals. That's particularly worrisome since reefs protect coasts from flooding and storms.
By making it possible for people to move out of urban centers, remote work has the potential to alleviate some of the detrimental environmental effects of urbanization.
A Dark Cloud on the Horizon on the Green Business Horizon?
It seems, then, that humans (telecommuters and non-telecommuters alike) and our environment will benefit from a larger remote work population. 
But this might all change if digital nomadism becomes the norm for telecommuters. That group of remote workers is known for working from different locations around the world, changing countries often and producing more CO2 in a single flight than some people generate in an entire year. If their number increases, telecommuters as a whole might not continue to make a positive contribution to solving the climate crisis.
There are currently about 164 million workers in the US, of which 43%—or 70.5 million—work from home in some capacity. Only 4.8 million Americans define themselves as digital nomads, so telecommuting's green business scale is still skewed towards the positive.
And while advocates for remote work should keep track of the numbers, for now, we can celebrate telecommuting as an environmental win.
Want to read more about green business and the environmental impact of work? Read the first article in Toggl's series on green business and remote work.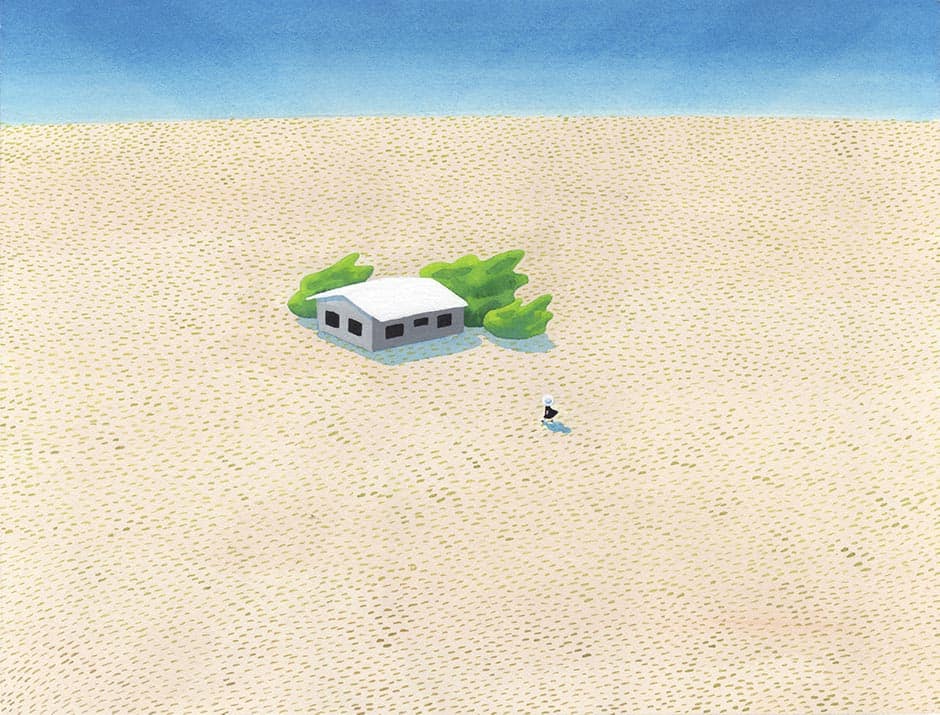 As frequent travel and location-independence become more common, can telecommuting still claim a positive green environmental impact?