We're extending our extension so you can add extensions to the extension
Are you a fan of our browser extension, A.K.A. the Toggl Track button?
As part of a series of changes to our open source code, we're splitting the integrations from the heavier code of the browser extension. These integrations will remain open source, and developers will still be able to submit updates to existing integrations, or submit new integrations.
The main browser extension code will be closed, which will allow us to more easily add and improve features by sharing code with other projects. You can read more about our open source changes here.
One feature we're adding will let you easily customize or add your own integrations without going through Github and compiling your own extension. Read on!
Infinite extensions, one goal
Here at Toggl Track, one of our goals is to make it easy for you to track your time. Part of that involves helping you track time from within the apps you use. Because most of us use more apps than just Toggl Track. You might use everything from Asana to Zendesk, and from Todoist to Jira.
And for a while now, you've been able to install our browser extension and embed a little Toggl Track button in your favorite apps to track your time without leaving what you're doing.

It looks like this: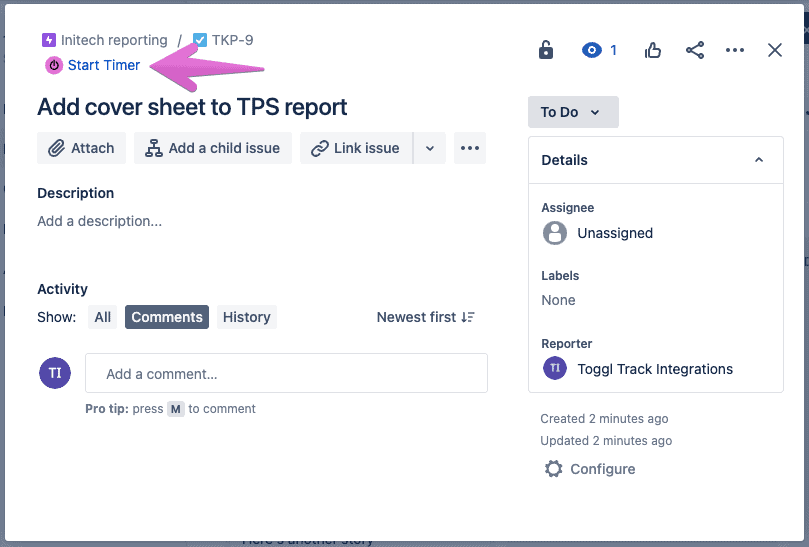 Or this: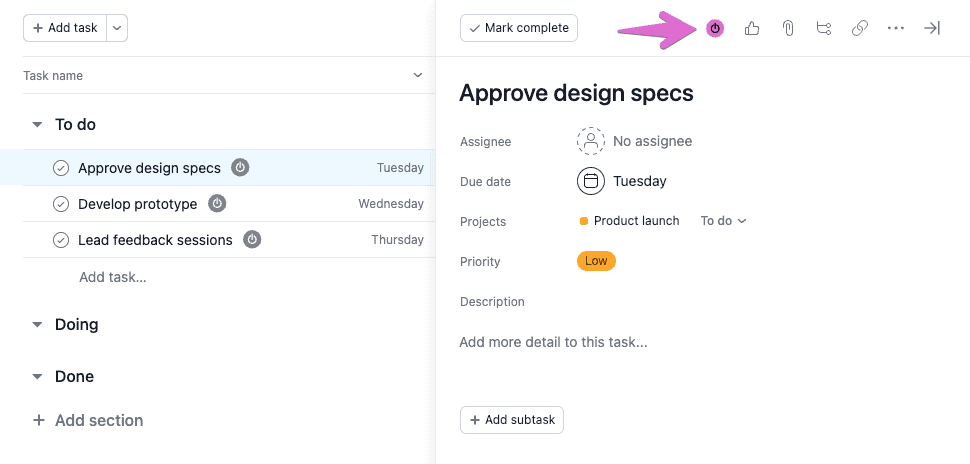 But here's where that falls short: Everyone organizes time entries differently.
As an example, some teams use issue names in Jira as the Task name in Toggl Track. Some teams use them as the Project name. Some teams have a custom field they use as a Tag. Some teams want to customize where they see that little Toggl Track button.
But we knew we couldn't be everything to everyone.
Previously, it was possible to customize the browser extension through our Github repository. You could fork the code, make the changes, build your own custom extension, and share it with your team. But that makes updates tedious, it's time consuming, and takes a lot of work for changing a few lines of code.
So we figured we'd make that a bit easier for those of you who know a thing or two about code.
With the new Toggl Track browser extension, we're giving you a Development Mode.
Development Mode lets you customize existing integrations, or even add your own new integrations!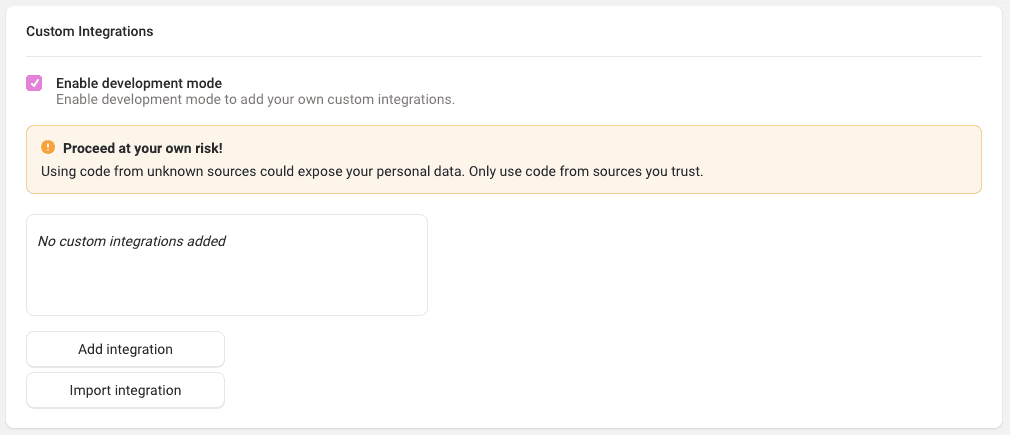 Using code, you can control what data from these apps becomes projects, descriptions, and tags when you start a new timer. But not just that—you can let your imagination run wild with creative possibilities!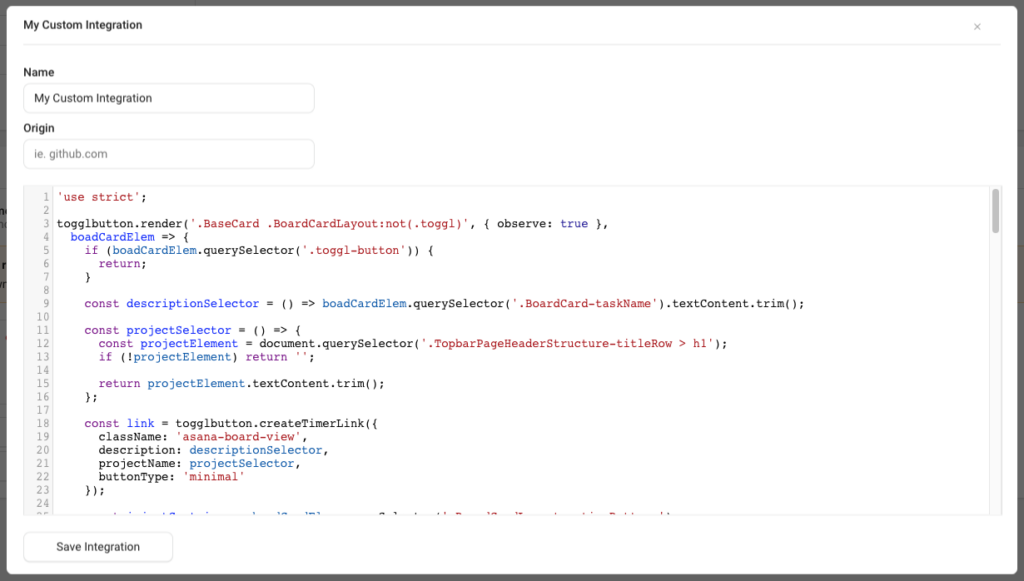 When you're done, export your custom integration and share it with your team using the export and import options.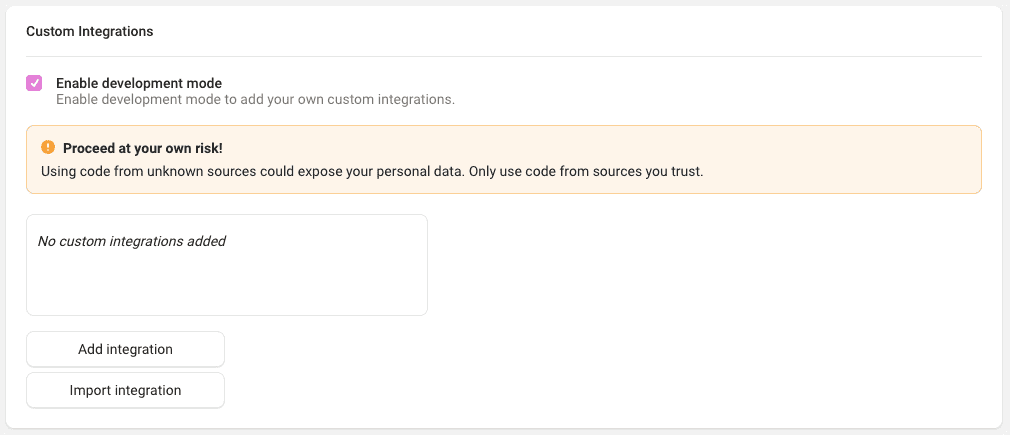 We're excited to see what you come up with, and encourage you to show us your custom integrations. We might feature your integration on our social media or include it in future updates to our browser extension!