As a recruiter or hiring manager, your main goal is to hire the candidate you think will perform the best in a given role. Gauging technical skills specific to a role is one thing. Testing overall cognitive ability is another. How quickly does a candidate pick up new information? Can they apply what they learned to unknown scenarios? How effectively do they communicate? Cognitive ability assessment tools can help us answer those questions.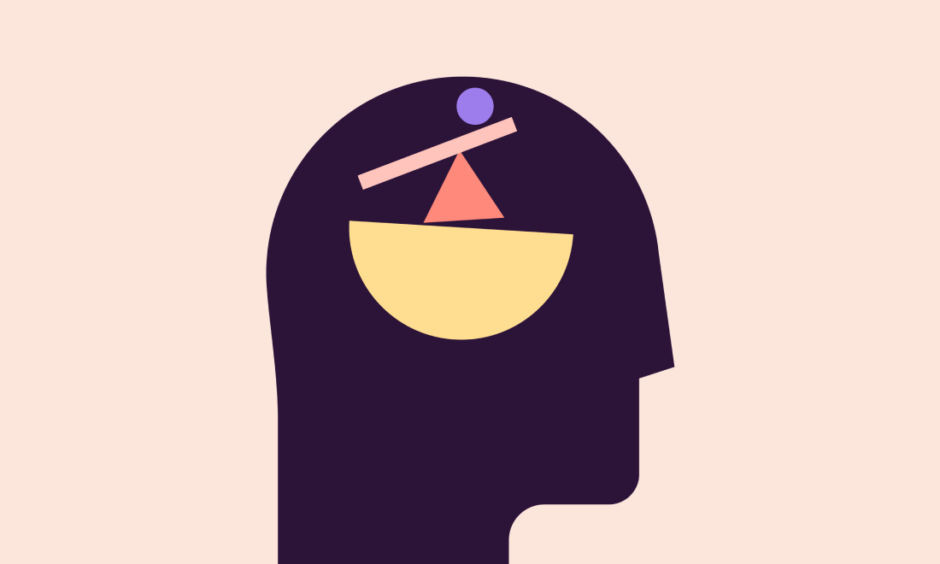 Read on for our top 5 picks for cognitive ability assessment tools and how to pick the right one for your hiring needs.
What is cognitive ability testing?
When you test a candidate's cognitive ability, you're testing a wide array of character traits. You test their comprehension, the ability to understand and follow instructions, their ability to effectively communicate with their manager, and much more. It's a general test of how someone acquires information, retains it, and applies it to their working environment. It's also a strong predictor of job success – candidates with high cognitive ability have 84% higher job performance. It's no surprise then that more than 80% of Fortune 500 companies use some form of cognitive ability testing in their hiring efforts.

Different types of cognitive ability testing
Depending on the specific skillset that you want to test, there are various types of cognitive ability tests. These include:
MMAT – McQuaig Mental Agility Test
GIA – Thomas International General Intelligence Assessment
HBRI – Hogan Business Reasoning Inventory
PLI – Predictive Index Learning Indicator
RCAT – Revelian Cognitive Ability Tests
WPT – Wonderlic Personnel Test
CCAT – Criteria Cognitive Aptitude Test
Although they are used for different purposes, they have one thing in common – they always test for more than one cognitive ability. They are not meant to be very difficult and the candidates usually have a very short time frame to answer a multitude of questions. For these reasons, very few candidates answer all of the questions in a single test.

Cognitive ability test best practices
With so many tests to choose from, you may be tempted to just grab one off the shelf and test candidates for random skills. However, there are some things to bear in mind.
Try it out yourself first – make sure it's fun and useful at the same time
Your test should reflect the skills necessary for the position
Bear in mind that this is not the same as an IQ test
Tell the candidates what you're testing and why – no one likes to be kept in the dark
Don't hire based solely on the cognitive ability test
Best cognitive ability assessment tools
There is no shortage of cognitive ability assessment tools on the market. Here are a few of our favorite software tools to check out.
One of the best-known tools in this niche, Mettl offers several different types of tests. You can test your candidates' general capabilities using their psychometric tests that assess positive personality traits and motivation. Moreover, their aptitude tests will tell you how a candidate usually thinks and what their strong sides are.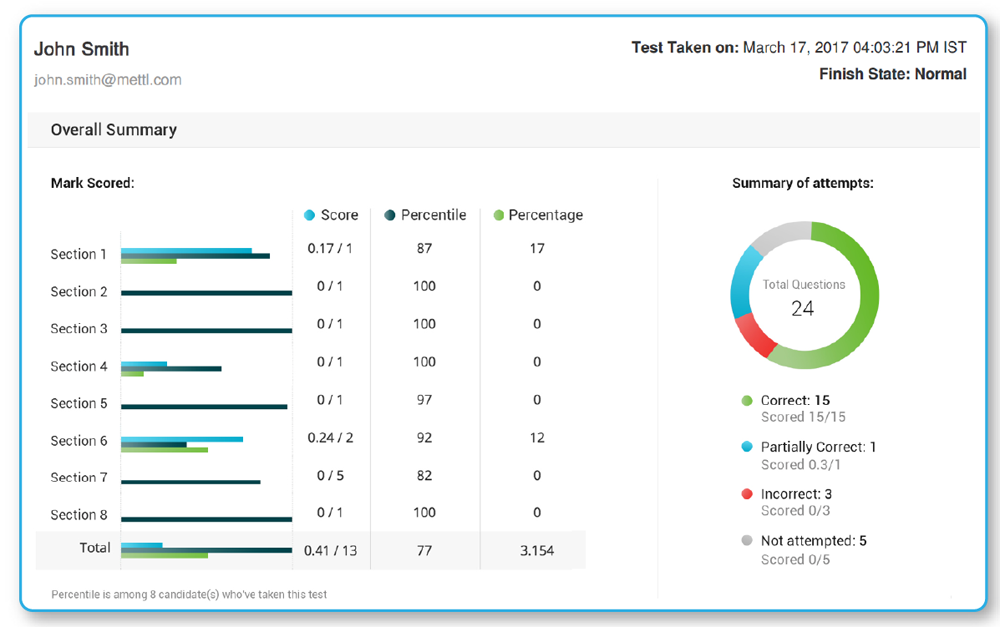 What makes Mettl interesting is that besides abilities, you can also test work-related skills with coding tests, specific domain tests, sales profiler tests, and even English proficiency tests. If you're looking for a comprehensive cognitive ability assessment tool that has it all in one place, Mettl is worth your time.
Pymetrics aims to connect the right person for the job with the job they will excel at. In their own words, they use behavioral data to ensure that you match candidates to the job they will perform well, thus eliminating bias and adverse impact. In more simple terms, that means that candidates undergo a series of tests in Pymetrics, from core games for emotional and behavioral intelligence to tests for numerical and logical reasoning.

Once a candidate is done, they get their overall profile which tells you if they're a good fit for the role or not. One added cool feature of this tool is that you can also use it for video interviews.
If there's one thing that should get you to trust McQuiag, it's that they've been around for over five decades. Since 1966, McQuaig has been helping companies hire better talent with their combination of cognitive ability assessments. Use this tool to get from soup to nuts – define the role you need to fill, choose the necessary skills a candidate needs to excel in the job, test them for those skills and get a hand-picked list of the very best.
At $129 per screening, it's not the most affordable way to find your top talent, but if you want experience, you have to pay the price.
This platform rolls multiple features into one, promising to use AI to help you make the right hire. Their cognitive ability measures a variety of skills, such as critical reasoning, logical thinking, quantitative ability, information gathering and synthesis. The platform will even help you choose the best abilities to test for a certain role. Besides cognitive skills, you can also test the candidate's personalities and run video interviews.
What's interesting is that the video interviews are AI-powered and their algorithm asks the candidate a variety of questions, judging their cognitive ability and tendency to perform well in a given job role.
If you're all about culture fit, you will love Saberr. This tool promises to assess individual candidates' culture fit based on the Big Five Personality Test, among others. Besides seeing someone's individual results, you can pair them with someone who already works for you to see how well they match, as well as compare them with your entire team.
Not only that, but you can also use their exercises to improve your company culture or their "map" to clearly define your company culture.
Conclusion
Even though there is a decent number of cognitive ability assessment tools in the market, they all make the same promises and test for similar cognitive abilities. Make sure to choose a tool that is relevant for your industry and the positions you're hiring for and remember – make it fun for the candidates because, in the end, it's just as much about their experience as it is about finding someone great for the role.