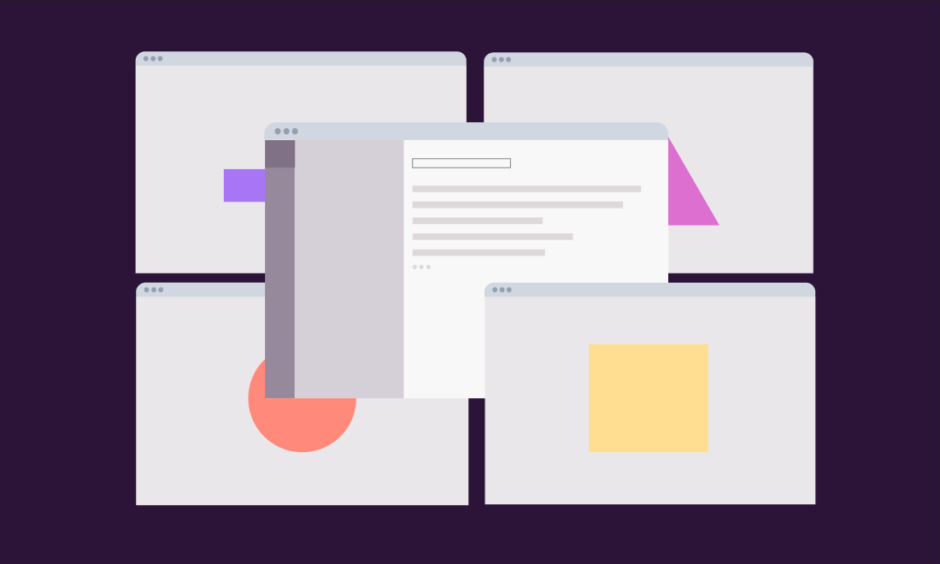 With the rapid growth of software in the past few decades, two things have become apparent. First, there is a huge demand for fresh developer talent. Second, meeting that demand is not an easy task by any means. As a consequence, there are a number of different tools that help companies find and hire the best tech talent. You've probably heard of Hackerrank as one of those tools. Today, we've rounded up 5 Hackerrank alternatives you can use to test developers' coding skills when hiring for a software role.
Why use a coding skills testing tool in the first place?
Increasingly, companies are using coding skills tools to assist in their hiring process. These tools are great for both employers and developers, as they allow employers to quickly see who has the hard skills needed for the job and allows developers to see what kind of problems they'll be working on in the team, and challenge themselves with a fun test.

One such tool is Hackerrank. It's a tool that lets developers play and test their skills for fun, while also allowing companies to use their hiring tests to find and hire the best tech talent.

However, since Hackerrank's inception in 2009, there have been several new tools that have emerged on the market. Here are our top 5 Hackerrank alternatives for hiring developers with coding tests.
Like all great products, Toggl Hire was created out of pure necessity. The original Toggl team needed a way to screen a large number of candidates at a time since they had thousands of applicants per role – and Toggl Hire was created. This tool lets companies create hiring tests for different roles in just 2 clicks, so that they can quickly find the right person for the job, without wasting time reading resumes or shuffling through lengthy applications.

Toggl Hire lets you create Smart Tests in 2-clicks based on job role – they're super simple to use, are built with anti-cheating measures, and eliminate hiring bias. Candidates are scored based on their performance, which means you can immediately see which candidates have the strongest skill-set for the job. This makes shortlisting them down from thousands to a few dozen a piece of cake

One of the major reasons for using Toggl Hire as a Hackerrank alternative is that it cuts down your time to hire by as much as 80%, stops you wasting time in useless interviews, and improves your candidate experience: 91% of candidates who take our tests say that they love the Toggl Hire experience, even if they don't get the job.
CodinGame
While this is not the ideal platform for hiring new developers, it is a place to find some great talent. CodinGame is exactly what it promises – a coding game. The platform has a list of games that developers can play, which are actually problems to solve. The best part is, there is no "catch" here – developers actually love taking these challenges and even invite their friends to play along.

While the platform was primarily built as a place where your average programmer can unwind and have some fun, it also has a way for developers to get hired. Users can set their profiles to be visible to potential employers. Using the right criteria, you can search and find the exact kind of developers you want to hire.
While the overall reviews are good, there is one thing to note – CodinGame is geared towards the more experienced developers, so isn't a great place to look for junior devs.
Codility
With over a decade in this business, Codility is one of the longest-running Hackerrank alternatives. It promises to do three things: focus on hiring remotely, shorten the time it takes to hire engineers, and remove bias from the hiring process.

One thing that makes this Hackerrank alternative stand out is that they immediately advertise themselves as a tool for hiring senior engineers. So, if you want to hire beginners, it's best to look elsewhere. However, my research online through various reviews showed me that most developers feel that the tests are not representative of the actual work being done in these roles.

You can choose from a range of pre-built tests or create questions of your own. If you do end up using their own tests – good news. Codility's anti-cheating methods are pretty good, from scanning the internet regularly for published test results to running similarity scans on candidates' answers, they have it all.
HireVue
According to their website, HireVue helps cut down your time to hire by as much as 90%, and the way it does this is completely different from everything else mentioned above. This Hackerrank alternative uses videos to find the best candidate instead of skills tests.

Simply put, HireVue is a platform where a candidate uploads a video recording providing an answer to one of your questions. The platform then analyzes their speech, using advanced artificial intelligence algorithms, analyzing more than 25,000 data points from the recording. This includes the tone of voice, expressions used, pitch, loudness, body language, and much more.
The good news is that you can hire for a variety of positions using this tool and that you can just provide candidates with a link for a one-way video call. The bad news is that for the most part, you rely on a range of AI algorithms. While I'm sure it does work quite well, it will hardly tell you whether a candidate can write code in Angular or not.
TopCoder
Next in the list of Hackerrank alternatives is TopCoder. It's another platform that has been around for a while and has earned a good reputation for themselves. It serves both as a place for candidates to test and hone their skills and as a marketplace where TopCoder connects clients with the right workforce to get their job done.
A couple of times per month, they have Single Round Matches where the very best developers compete in specific challenges to fight for a spot on the leaderboard. That way, even if you don't end up hiring someone directly through the platform, you'll be able to see their ranking, profile and areas of specialization on the TopCoder leaderboard.
As for hiring people through this HackerRank alternative, the best you can hope for is hiring someone with TopCoder as the intermediary. In other words, they act like an agency that helps you hire the best team/person for the job and you won't really find a full-time employee or a freelancer here. However, do not ignore the power of someone's TopCoder score when going through their application.
HackerRank alternatives – Wrapping up
While Hackerrank is a great platform for testing technical candidate skills, there are numerous other options out there to help in your search for your next dev hire. Whether that's through skills tests, video AI, or coding games, we hope you find a tool that suits you and your team best!