We love hearing how other Toggl users manage their businesses, and we love sharing their stories. This time, Christian Ángel Rennella shares his company's experience in transitioning from a physical office into a virtual team.
Eight years ago we began to work on a new business venture, and we honestly did not have the economic resources needed to rent an office, as we were just two programmers, co-founders of the project.
After two years of hard work and dedication, we reached the revenue needed to take on the expense of renting out a nice office (and thus able to hire new members to work in our team).
I don't exactly know why we thought it was necessary to have an office in order to hire on more people – perhaps because historically that's how the big famous companies were built – but we quickly realised that this was not the reality of today's world. Especially with all the technological advancements that have been made.
After spending almost one year in our new office with all the luxuries that we always dreamed of (a playroom with a PlayStation, Ping-Pong, break room with a professional chef, even an exercise room with a gym and pool) we decided to go back to working remotely.
Today, four years later, I can assure you that we will never think about having an office again. As Matt Mullenweg, founder of WordPress said: "The best office is NOT to have one."
Why we quit our office
The reasons for this include the time and money spent on upkeep, and exhaustion that results from coming and going every day to the office – but also the constant distractions that come from being physically in the same place with other people. These interruptions were taking us away from our true progress and advancement.
And please, let us not forget about missing out on all that great talent around the world, just because they don't live in a city where you have installed an office.
The only worry that we had was how to maintain – or even improve – on the excellence in communication that defines our work team, which currently stands at 34 members.
"Let us not forget about missing out on all that great talent around the world
, just because they don't live in a city where you have installed an office."
In the following we will share how we were able to overcome these fears successfully so that other organizations can also duplicate it and finally be able to abandon the office:
Keeping the team together
1. Implement a new way of communication (without email)
In order to beat this new challenge, the first thing we learned is that we cannot sustain a new work method that is built on something that was invented in 1993 – the e-mail. Not to mention the fact that it was not created in order to meet the demands of modern remote work teams.
With this in mind, we decided to eliminate email from the internal communication in our company. We then developed a communication tool ourselves, from scratch, with our own particular needs in mind. Fortunately, ours turned out very similar to Asana, (created by Dustin Moskovitz, co-founder of Facebook) – for those of you who don't have the time or the resources to create your own system, Asana will work great.
"We cannot sustain a new work method that is built on something that was invented in 1993 – the e-mail."
With our own tool, we now have a complete list of all the projects that we are currently working on. In this way, all of our 34 members are always up to date with every advancement and new challenge. We now know not just where we are going as a company, but also how each person is collaborating and advancing on an individual level.
In contrast to email, where all communication is stored "behind closed doors" between parties that have either sent or received them, this new tool allows transparent access to all of us.
Another benefit is that if a new member wishes to join a project, they will be able to easily catch up with the progress that has been made – instead of burrowing through all previous team e-mails, or having someone waste their precious time on briefing them personally.
2. Encourage personal talk
Communication isn't crucial just for organising work – it's also important for morale. We don't just talk about "why" we do stuff, but about how" we are and feel as persons.
In the beginning, we thought there was no way to replace this natural interaction that comes up from simply sharing a common space such as the office – thus, we didn't even try to replicate it.
However, after about 6 months of working with no office, we thought of doing a small experiment (however "artificial" that it seemed) – we created a very simple space for dialogue using CampFire, adding all of our team members to a group chat.
The results shocked us from all viewpoints and did a lot to compensate for the connection that gets lost when working remotely. From sharing news about someone having a baby or getting married (with pictures!), to being able to simply share funny videos or even talking about sports and each other's hobbies.
From the very beginning, when we thought about creating MT, our main focus and biggest hope was to be able to create a work environment where everyone could do what they liked – even to the point of "wanting to wake up on Monday to go to work" and doing "work that doesn't seem like work," where we enjoy what we do and we develop individually.
3. Group trips
Finally, a few years ago we decided that it was absolutely necessary to see each other and meet physically in the same place. We decided to do that at least twice a year for a period of 10 days.
This allows us to have more group unity, as knowing each other personally makes a huge difference in interpersonal bonds. The days are designed with working done in the mornings, and afternoons spent on tourist stuff or other group experiences/activities.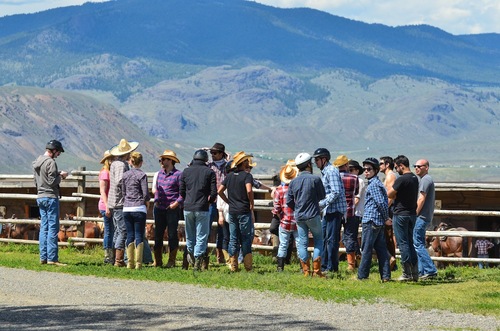 For example, we have travelled to Playa del Carmen in Mexico, San Andrés in Colombia, and many other unforgettable places!
It is definitely not a cheap activity (paying for everyone's airfares, hotel stay, and food) but honestly – it is 100% worth it. Given the fact that we do not have to pay rent every month anyway, it almost pays for itself with no problems at all.
Plus the financial consideration is secondary – we are investing in the future in order to continue building a great company.
We also us these meetings to analyse how the business is doing. Two main things are looked at:
a.) On a general level, a summary is made of what has been achieved based on the goals that were made in the previous meeting and consequently, new goals are set forth for the coming 6 months.
b.) On an individual level, a performance review is made for each person and what is expected in the coming months.
All important questions are attended to in this group meeting so that any questions get resolved in a personal setting. But once that's done, we can go back to remote working – which for us is the best way of working that exists today.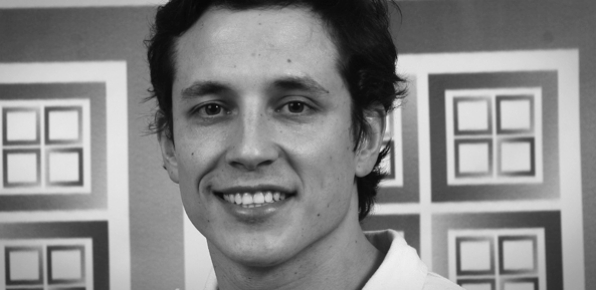 Cristian Ángel Rennella is the co-creator of Latin America's Cotización Seguro. He is currently a professor at the Universidad Católica de Córdoba in Argentina and invests in local business ventures.
If you think you have a business solution that tells an interesting story, write me at mart.virkus@toggl.com and maybe we can share it with the Toggl community!
Mart has a background in anthropology - a discipline which has turned people-watching into a science. He most enjoys working on projects that make you go from "that's stupid" to "hmmm".