Working from home is one of the most popular desires among corporate and small business workers. Some of the most recent numbers show that nearly 5 million people in the United States now work from home at least part-time. And that number is growing dramatically each year.
Have you been dreaming about the prospect of telecommuting for years and finally got the chance to work from home? Whether your company has finally given you the opportunity or you have left the corporate world to work as a freelancer, it's an exciting venture with a world of perks and benefits.
But as you prepare for this major change, you should also be aware of the many distractions that come along with it including:
Significant others
Kids
Family
Social Media & Web surfing
TV
Video Games
And more
This is the shortlist of some of the most common interruptions you will face on a daily basis. Whether you've been working home for a while now or the dream just recently become a reality, the time is now for you to learn how to improve focus when working from home.
We've put together a list of eight tactics you can follow to help you stay on track and avoid distractions during work hours. Putting each of them into practice will have a huge impact on your productivity.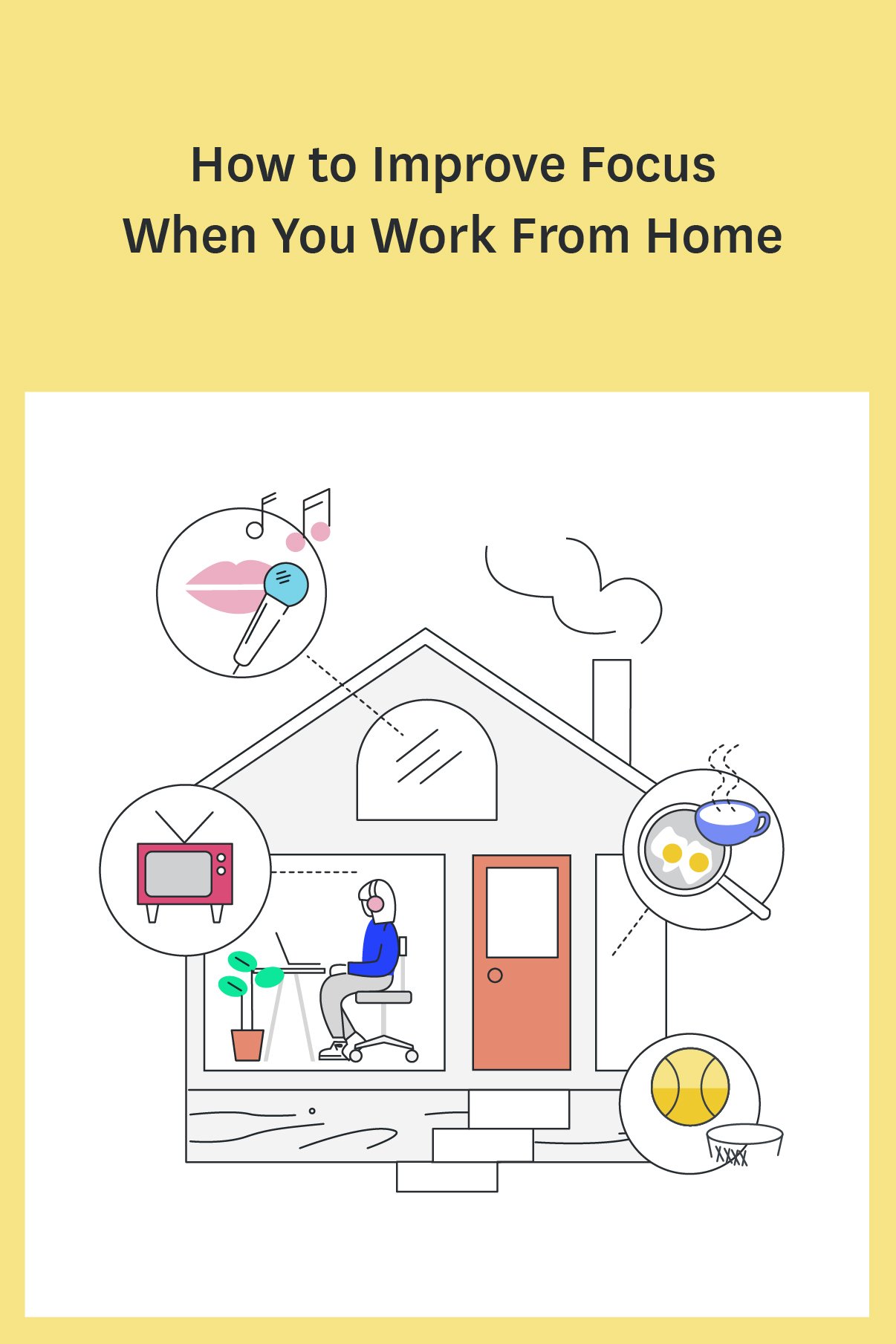 1. Get Dressed for Work
Let's be real. One of the best parts of working at home is the chance to sit down at your desk after breakfast and get to work while still wearing your pajamas. But the question is whether or not this mindset can affect your productivity from day to day.
Even though you're not driving to an office every day, getting ready for work and dressing professionally have a variety of benefits. When you do things like put on nice clothes and do your hair for the day, your brain shifts gears into work mode, which will help you stay focused on your tasks. What you wear will have an impact on how you act, as well as how much effort you put into the day's schedule.
Getting ready for the day also helps people around your home understand and remember it's time for you to work. This helps avoid distractions from roommates, spouses, kids, and other people around the home.
Following these guidelines is especially important for telecommuters who have the occasional Skype session or video conference meeting with team members or managers. It would be a bit less than professional to "show up" to a last-minute video call with bed head hair while wearing your old college hoodie.
2. Set Up Your Space for Success
Everyone who works from home needs one designated place where they work. This can be anything from a home office to your kitchen table. But wherever it is, use that spot consistently to maintain a mindset of going to work.
Avoid moving from your office to the couch, your favorite chair, or even your bed. These places can lead to major distractions ranging from turning on the TV to getting so comfortable you feel like it's time for a nap. They can also lead to harmful problems with posture, causing long-term neck and back pain. Make sure you are always properly sitting at your computer to avoid these painful issues.
Instead, set up your office space with everything you need throughout the day. Get a desk and keep it stocked with pens, paper, and even snacks to prevent distracting trips to the kitchen. Doing everything you can to make it feel like you're working in an actual office will make it much easier to stay focused.
3. Take the Right Amount of Breaks
If you're constantly having trouble figuring out how to improve focus when at your home office, you may want to consider changing up your break schedule. While many companies set standards for their employees such as short 30-minutes lunch breaks or two brief 15-minute breaks throughout an eight-hour shift, what works for some may not be the most effective for others.
Try some unique break routines such as the Pomodoro Technique, which has been proven to be one of the most efficient ways for people to work. It follows the concept of taking 10 minutes every hour in one of two ways. You can either work as hard as possible for 25 minutes, followed by a 5-minute break or take a 10-minute break after 50 minutes of focused, consistent work.
Some other methods include the 90-minute power session technique, the Most Important Task (MIT) Method, and the 52-17 Rule. Whichever one you choose, just find the way that keeps you most productive during the time you are meant to be getting your work accomplished.
4. Put Together a To-Do List
While some may instantly shun the idea of a classic to-do list, they are still one of the most powerful ways to stay on track. With a range of innovative checklist apps available today, you can easily put together a spread of everything you need to get done in the precise order it should be achieved.
One of the best tactics to follow with a to-do list is placing the thing you want to do the least that day at the very top. This is especially useful for procrastinators as it gets the toughest part of the shift out of the way, making everything else feel more enjoyable.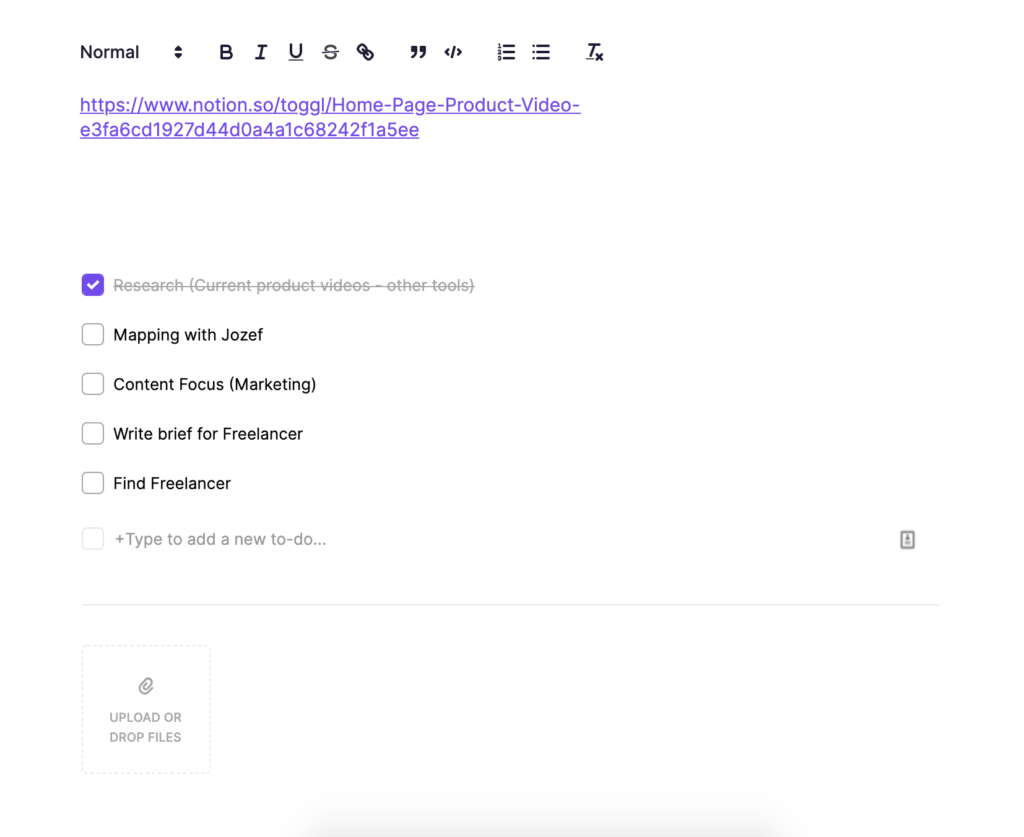 Another great strategy is to set specific timeframes for your tasks. This will allow you to move on to something else, preventing burnout and boredom which can drastically slow productivity. Make sure you leave some open time at the end of your day to finalize any projects that aren't completed during their set window.
5. Get a Change of Scenery
It's no secret that people love working from home for all its many perks and benefits. And yet, somehow even telecommuters grow tired of their home office on occasion, making it much easier to fall into idleness and take advantage of the many distractions a home has to offer.
Why not take some time to go outside for a while? You can even take your laptop with you and work for a few hours at a local park or garden. Maybe a visit to a coffee shop or other wi-fi hotspots will help rekindle your flame and blossom some newfound creativity.
The beauty of working from home is the freedom to determine the best way to improve your focus. Even if you don't go work somewhere else, take a break relaxing in a lawn chair in your backyard, while enjoying a good book for a few minutes. You could also get a change of scenery and improve your health by going for a brisk walk around the block or doing a short cardio routine in your living room.
6. Use Project Management Tools
Whether you work from home as a freelance writer, web developer, or a call center representative, the concepts used in project management can have a positive impact on any business industry. Project management tools like Toggl Plan offer a wide variety of features to help professionals in numerous positions.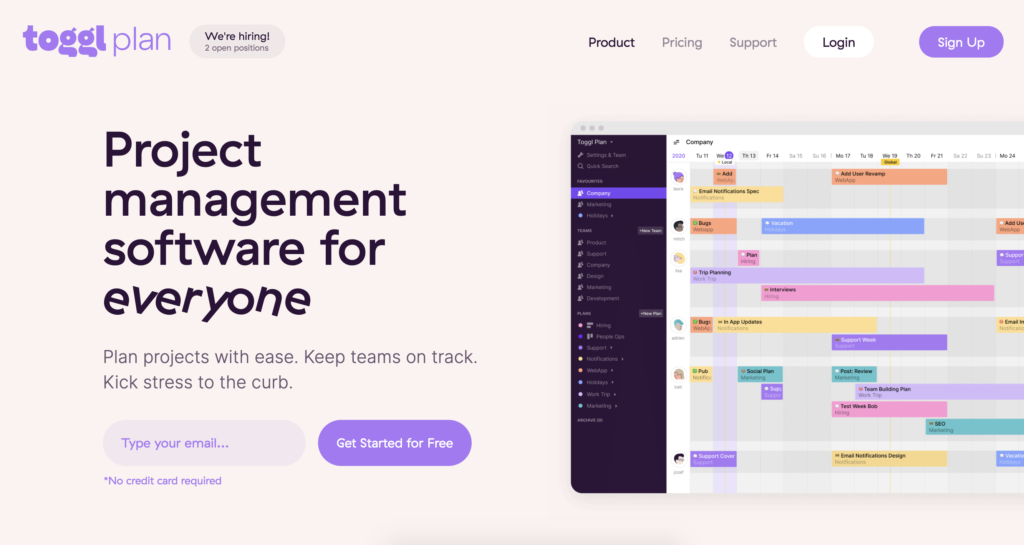 You can do everything from organizing calendars and setting goals to putting together checklists and even sharing your timeline with other team members or clients. Teamweek also has a neat function that shows you an overview of your schedule for a week, a month, or up to a year in the future. Talk about an easy way to plan ahead!
Many project management apps can integrate with tools you may already be using like Slack, Asana, Google Chrome, Trello, and more, making it easy to transition many of the features over to your current tools.
7. Make Space Between You and Your Phone
What would you say if someone asked what your biggest distraction was when working from home? Odds are your cell phone is right at (or at least near) the top. With cell phones being the central hub for phone calls, text messages, and a range of other unique notifications, it is nearly impossible for most people not to pick it up once it vibrates or rings.
But the most distracting things on most phones are social media sites like Facebook, Instagram, and Twitter. With literally billions of users and newsfeed updates being shared every minute, there is always something new to see on each social platform. A quick look at a notification for a friend's post can easily turn into a 20-minute swiping session of funny cat videos or creative memes.
To avoid this time-wasting blackhole, place your phone somewhere out of reach. Some parents and other individuals may want to keep the ringer on for emergency calls, so simply ensure you can't snatch it up with each notification that goes off throughout the work day.
8. Listen to Some Tunes
Did you know listening to music is a scientifically backed way to improve focus? That's right. Putting on your headphones can dramatically help people struggling with distractions or other interruptions during their workday.
Listening to music during work has a range of benefits that include:
Limiting stress related to work responsibilities.
Reducing anxiety that stems from hectic deadlines and goals.
Improving focus on the task at hand.
Increased brain function and cognitive performance.
Prevents distractions from noises heard outside your home or office space.
Now, while some may be jumping at the chance to start headbanging to their favorite heavy metal band or nodding along with loud rap music, that may not be the best direction to go. Ideally, soft relaxation music or instrumental compilations will be the most effective.
Services like Focus@Will have designed a music streaming program that specifically caters to the type of thinker you are. They start you off with a quiz to determine the best sounds for you and then offer a few options they think will help you the most.
Put These Strategies to Use
By following these tips and tricks on how to improve your focus when working from home, you'll see a major boost in your productivity and ability to accomplish tasks. As you prepare your body and mind for the day, while also taking breaks and using the right tools, you can avoid distractions and simply get more done throughout the day.
And if you're ready to start using a tool that can help you get there, sign up for Toggl Plan today! It comes with a free trial and is free for Solo users, so many freelancers and others who work from home can enjoy basic features at zero cost.
Logan Derrick is a full-time business writer and content marketing strategist. For years, he has worked closely with several project management professionals, learning from them and increasing his own knowledge of the industry. Having held multiple management positions in fields ranging from customer service to marketing, Logan has found a passion for helping others learn about project management, marketing, and the powerful tools available to professionals today.