Today, we launched a new Project Dashboard for our Premium teams. It provides an overview of a Project's lifetime progress and is best used with our Time Estimates feature.
The feature is available to administrators on Premium Workspaces. To use the Dashboard, first, open a Project on our web app. Click on the "Dashboard" tab, next to "Tasks" and "Team".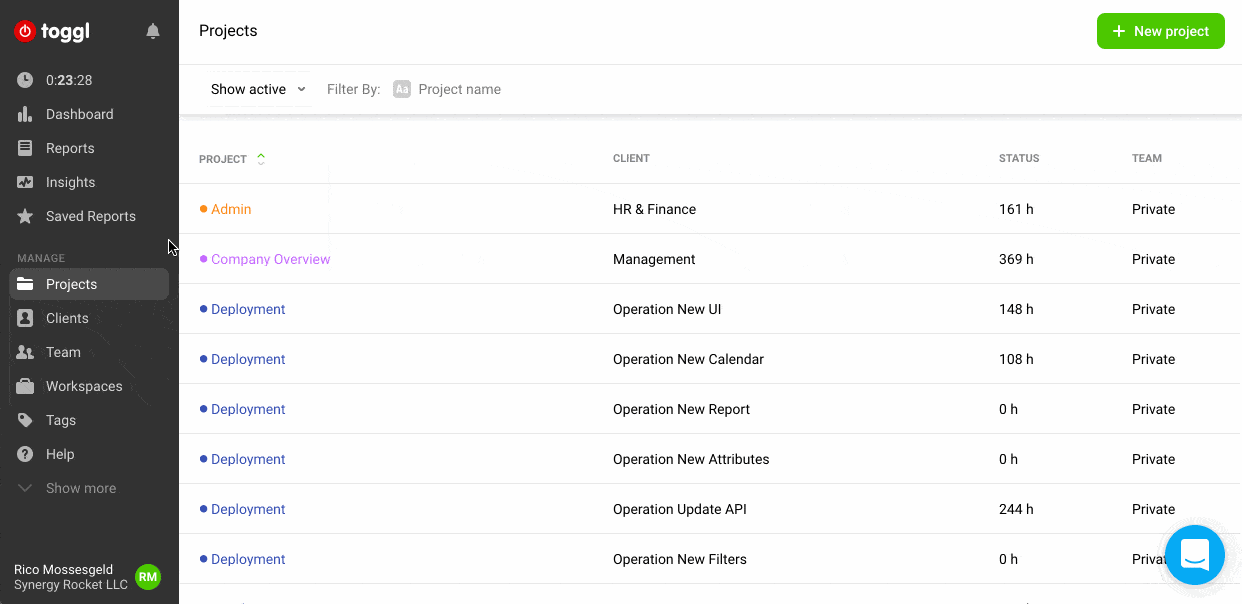 The Dashboard is divided into two parts. The upper-half contains the Project Forecast: a burnup chart. The blue line shows the Project's total completed hours as time progresses.
A light gray line represents the Project Forecast. It helps you visualize how much time could be logged for the Project moving forward, based on time already tracked for it.
If a Project has a Time Estimate set, two additional items will appear:
A dotted purple line at the top of the chart. It represents the Project's total Time Estimate in hours.

A vertical green line that forecasts the Project completion date.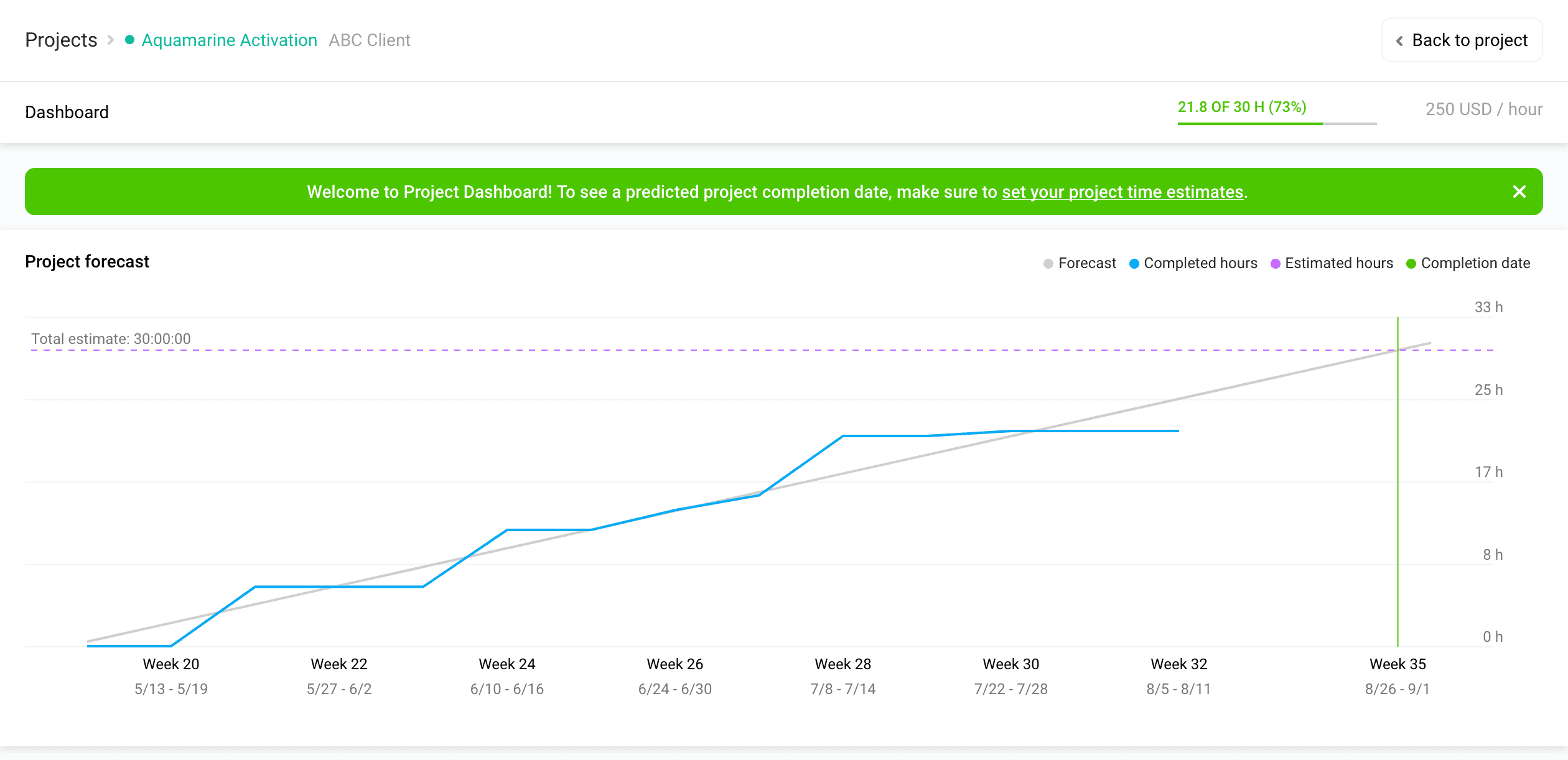 Below the Project Forecast is the Clocked Hours bar chart. While the Project Forecast shows a cumulative increase of a Project's logged hours, the Clocked Hours bar breaks down the Project's tracked time by each period.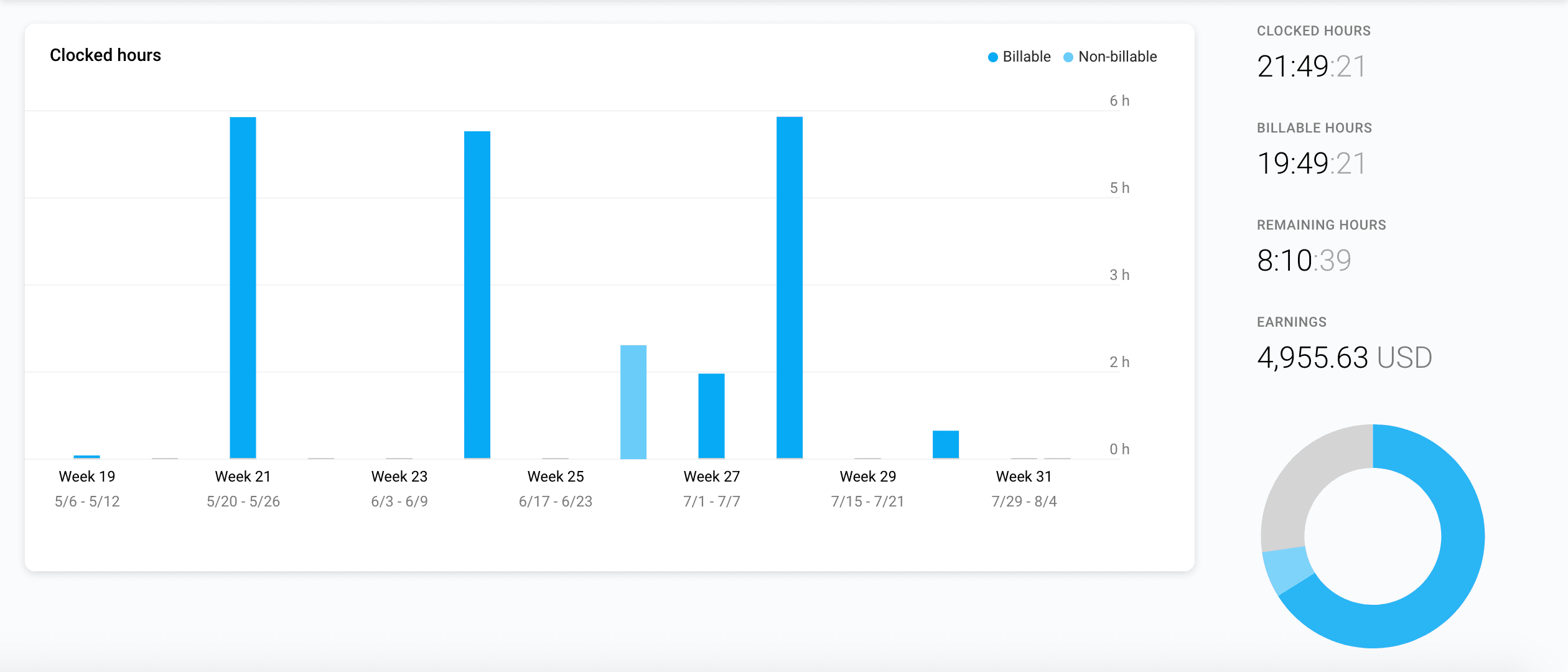 Right beside the bar chart are totals that show how many hours were tracked for the Project, how many of them are billable time, and how much this billable time is worth. If the Project hasn't reached or surpassed its estimate, you'll also see how much estimated time remains.
Below these totals is a donut chart. The bright blue ring shows the billable hours, while its light blue counterpart shows non-billable time. A light gray section, representing the number of remaining hours, also appears if the Project hasn't met its estimate.
Any questions or feedback? Hit up support@track.toggl.com or leave a comment below.