Toggl Track connects with hundreds of tools via its handy browser extension, from Todoist and Trello to Asana and Jira. With our browser extension, users can track time directly within the apps themselves.
But we've taken the Toggl Track-Jira connection to the next level with our long-awaited Jira Sync. This powerful new feature allows users to automatically import existing Jira data directly into Toggl Track.
What can Jira Sync do for me?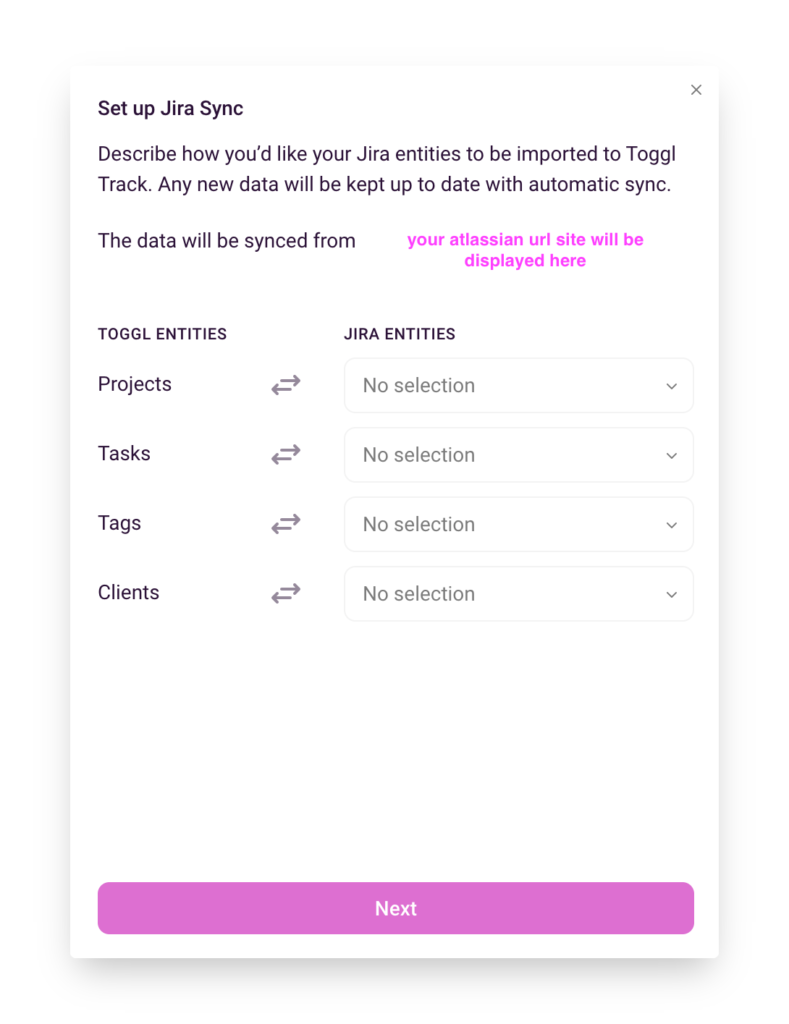 Jira users can already track time within their Jira sites with the Track browser extension. But setting up Jira Sync enables users to automatically import Jira entities to their Toggl Track Workspace.

This means no more switching manually back and forth between Toggl Track and Jira to ensure Track Project names line up with Jira issues. No more tedious, repetitive data entry. Now you only need to enter the information once–into Jira. The Jira Sync feature ensures that Track data is synced up to Jira data.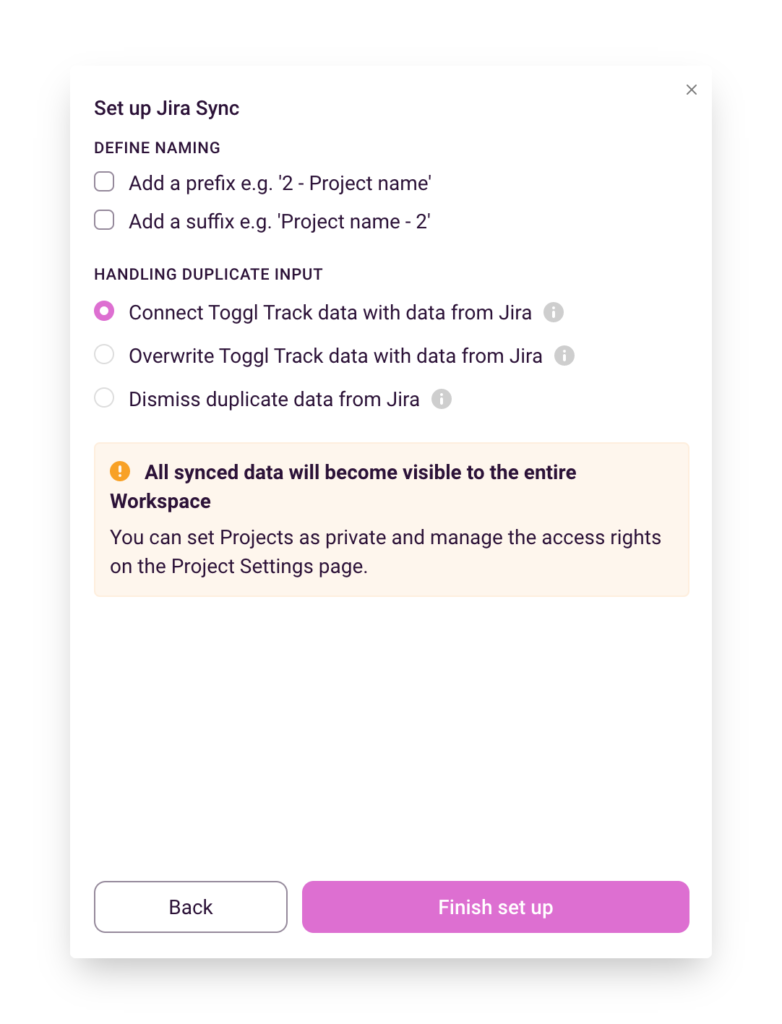 Customize how you sync, mapping various Jira issue types onto Toggl Projects, Tasks, Clients or Tags. Then start tracking time right away with up-to-date Jira data in Track.
Jira Sync is a one-way street. You can port Jira data over to Toggl Track, but not the other way around.
This may change in the future, but at the moment this consistent direction ensures that you're never at risk of overwriting Jira data. No risk, but high reward: a more seamless and truly integrated workflow.

How do I get Jira Sync?
Jira Sync is currently available as a beta for Premium Workspaces.
If your Workspace is not yet on a Premium plan, upgrade your Workspace to Premium through the linked page.
Otherwise, head over to the Integrations page and toggle the Jira Sync button to enable setup. Connect your Toggl Track and Atlassian accounts, then decide how you want your Jira data to look within the Toggl Track Workspace.
Still have questions? Check out our Knowledge Base article for more information, or get in touch with our Support team at support@track.toggl.com.