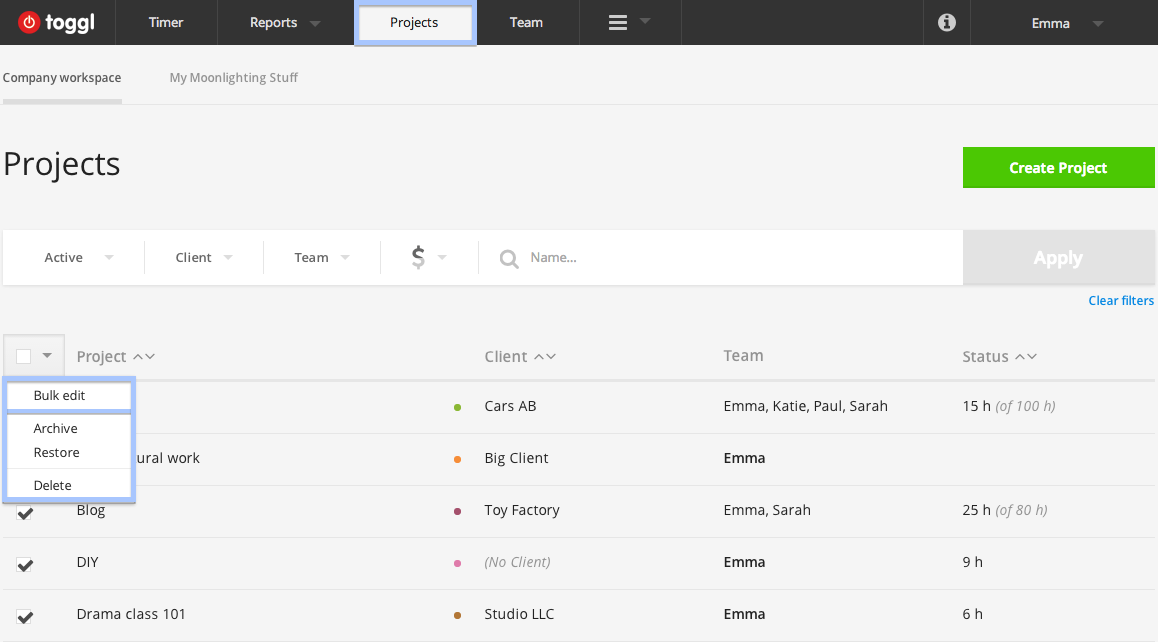 We have managed to release a new feature: bulk editing for projects!
This can be done on the Projects page by ticking the boxes in front of the Project names and then selecting Bulk Edit from the pop-down menu at the top of the list. That's how it looks like: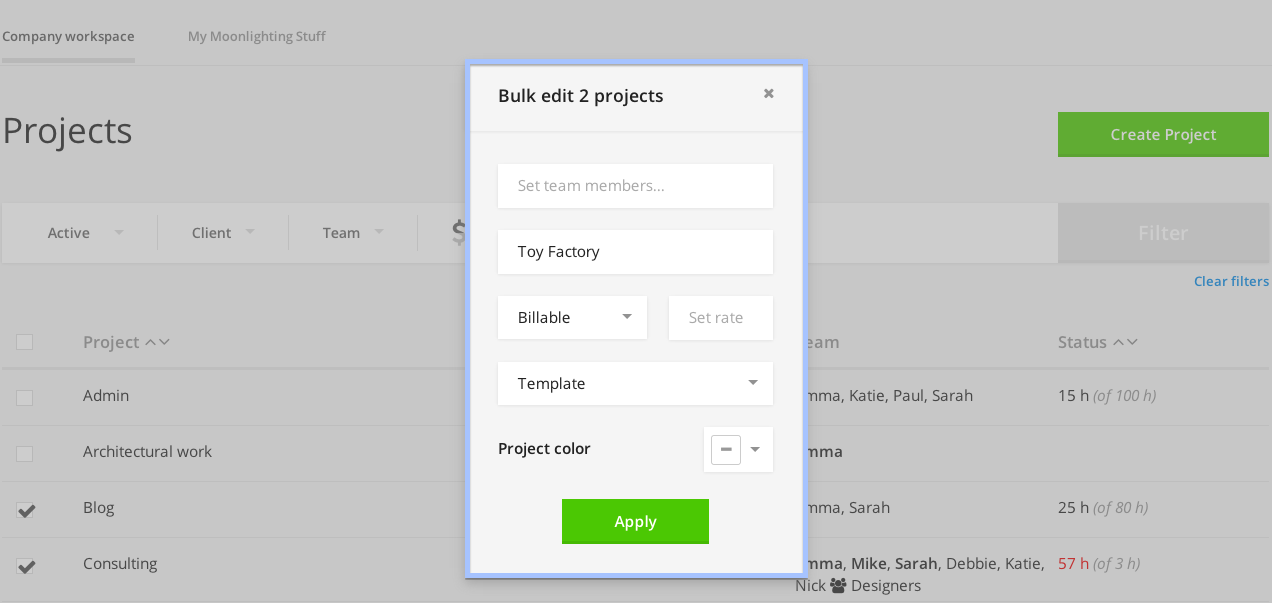 If you are using a Pro Workspace like most of our fans you'll have many editing options: you can set the projects as Billable or Non-Billable and set a new rate for the selected Projects. You can also transform all selected Projects into templates or remove them as such. In addition to that you can of course edit team members, Clients and Project color. If needed you can even create Clients from the same place.
If something doesn't seem to be working or you simply just want to tell us how cool this is, then support@toggl.com is for that! Happy toggling!