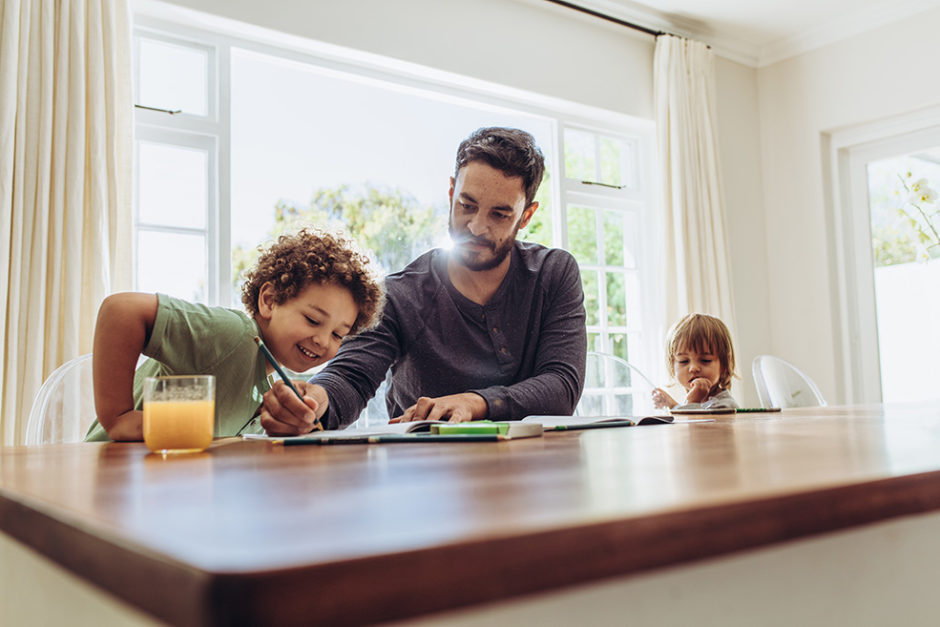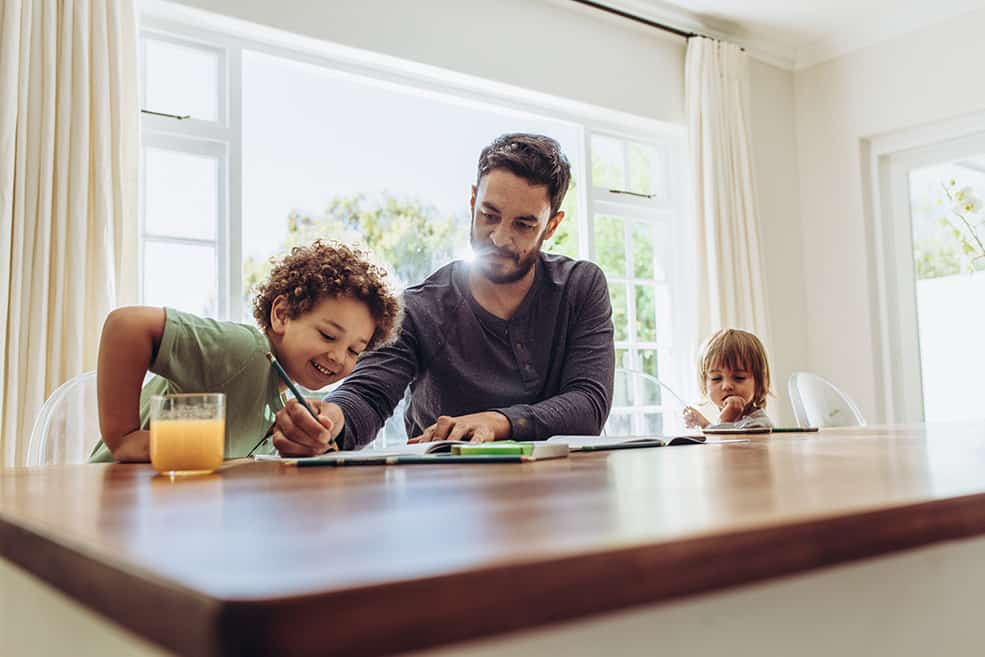 Fight off productivity killers that undermine your work and stress you out by making these small changes.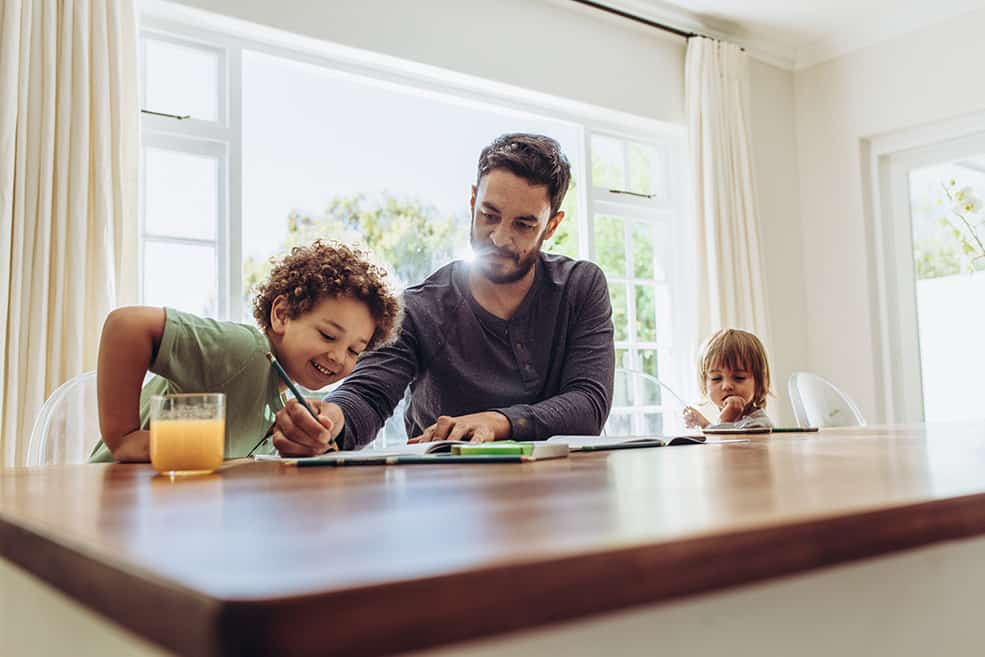 In 2017, I became a father for the first time. 
The timing for having a baby couldn't have been any better: both my partner and I had good jobs; we had just moved into a bigger, nicer apartment; and we were crazy in love with each other.  
I'm not gonna play it down—it felt like we were set to ride the parenthood wave amidst laughs and meaningful moments. 
Boy, how naïve we were!
At first, it was challenging, though not in an unexpected way. We were barely getting enough sleep and had to endure each other's mood swings, but other than that we felt very happy with our family and with how things were unfolding. 
Back then, I was the Head of Content at a digital agency and got back to full-time work around a month after the baby was born. I remember being tired and out of rhythm, but my team was very understanding and I was able to crawl back to my productive self once again. 
And then things changed…again. 
When the baby turned 6-months-old my wife ended her maternity leave and we had to figure out a lot of things about work. All of a sudden, schedules, task management, assignments, and responsibilities had to be reconsidered for the sake of our jobs, the baby, and our sanity. 
We both wanted to work as much as possible, but also wished for a new work-life balance that would let us be around our daughter in those wonderful, crucial first months of her life. If there was a good time to implement some small changes, this was it.
Our goal was pretty basic: to increase productivity without adding more hours to our work schedules. Each of us had to figure out what to change and how, and then do it. 
In the beginning, there was a lot of trial and error, but eventually we made it. The small changes I picked for myself were not really that challenging, but nonetheless ended up making a big impact on how I work.  
Two years later, I can say that both my wife and I are where we want to be: working full-time positions at good places, enjoying lots of quality time with our daughter, and still crazy in love. 
Which small changes made this possible? Take a look and find out!
1. Adopt the right work collaboration tools
I used to rely on Slack and the Google Suite to manage my workload, with the extra aid of a notebook, a pen, and my memory to fill the gaps.  
Like many, I rolled my eyes in disdain at the very mention of productivity tools; like many, I too considered my tool stack to be more than enough. 
Big mistake! 
Luckily, I've been able to incorporate new tools into my stack, and the change has been monumental. 
Nowadays, at any given time and place, I can tell:
How much I've done




For how long




What comes next



I can now surface old messages and tasks in a couple of clicks, and collaborate with my team like never before. 
What's more, I didn't have to get a bunch of tools to improve how I work. I did try out quite a few but ended up adopting just two: 
The cherry on top is that I've also been able to reduce my reliance on notebooks, which no longer pile up on my desk, or worse, get buried in my drawers for who knows how long. 
2. Develop better eating habits 
I'm a morning and night person, have always been. 
I can get up early and start working right away. In a similar manner, I can stay up late doing things, knowing that I'll be perfectly fine the next morning. 
The afternoons, on the other hand, are slow and dragging. I get sleepy and bored, and everything feels sluggish. 
Needless to say, I didn't care about this before having a baby—at worst, I would go on a walk or take a nap—but things are different now: the afternoons have to be productive because my routines have changed. 
By developing better eating habits and drinking more water, I've been able to escape my usual after-lunch fogginess. Afternoons are still a bit slow, but I'm light-years ahead of my previous self in terms of productivity.
3. Automate the mundane and repetitive 
Until recently, every automation product I had come across was either too technical or too expensive for me to consider, but that changed once I joined Integromat. 
With Integromat, the prospect of automating tasks became a real possibility to a non-coder like me, so I started to develop my own workflow automations at my own pace.
After a couple of failed attempts, I was able to create my first useful integration, which automates the routine SEO task of updating blog posts with new backlinks as these go live. 
Boring, I know. But now it takes a lot less time! 
Since that first success, I try to automate as many workflows as I can, and the change is noticeable: I spend fewer hours doing the repetitive stuff and more time focused on complex, challenging tasks. 
The result? I'm more engaged and motivated than ever.   
4. "No" is better than "Later"
We tend to organize our work in tasks, and then group these into categories, to-do lists, items, and so on. In addition, some of us use reminders, which are helpful to meet deadlines, but also to keep important tasks from straying away. 
Like most things, this method works…until it doesn't anymore. 
In these times of overflowing information, it's not unusual to lose track of tasks, even if the right tools are there to help us. 
As a writer and SEO professional with a habit of recording my ideas, there have been moments when I passed over taking action on small fixes I wished to implement, but never did. 
Why? Because the main driver behind those ideas was desire, not responsibility—I wanted to do them, but I didn't have to. With all of these "want" items on my to-do lists, I experienced two things: unfinished tasks and frustration.
I came to the conclusion that this practice is hardly harmful at a personal level, but when it comes to work-related tasks it can be dangerous and lead to forgetting something important.  
To avoid this risk and save time, I've implemented a simple rule at work: 
If I'm not absolutely certain that I will be able to complete any given non-mandatory task, I simply don't put it down in writing.  
As it turns out, saying "no" to certain ideas has worked better for me than the subtle procrastination exercise that is adding tasks "for later".
The 21-day rule
It has been said that it takes anywhere between 18 to 254 days to form a new habit, depending on a number of factors. 
Whether it's a tool, a behavioral change or a new routine, I usually set a 21-day period to try it out. After that, I go over the pros and cons and, based on the results, I either adopt or discard the novelty, knowing that I have done my due diligence.  
Sometimes this isn't even necessary, and nothing feels better than recognizing a new positive habit in your life before reaching the 21-day mark.
If you are interested in trying the small changes that helped me become a better professional and father, this 3-week timeframe will be your friend. Who knows? Even if you don't pick up one of these habits, you may find a habit-formation trial period to be a worthy endeavor.
Enjoyed reading about small changes?
This article is part of our series on change: why do we care so much about it, what do we get wrong about it, and is it really as great as we make it sound?
In our series, we've chronicled personal change, change in the workplace, and a handful of experiments on changing behaviours. In so doing, we hope to elucidate why we care so much about change.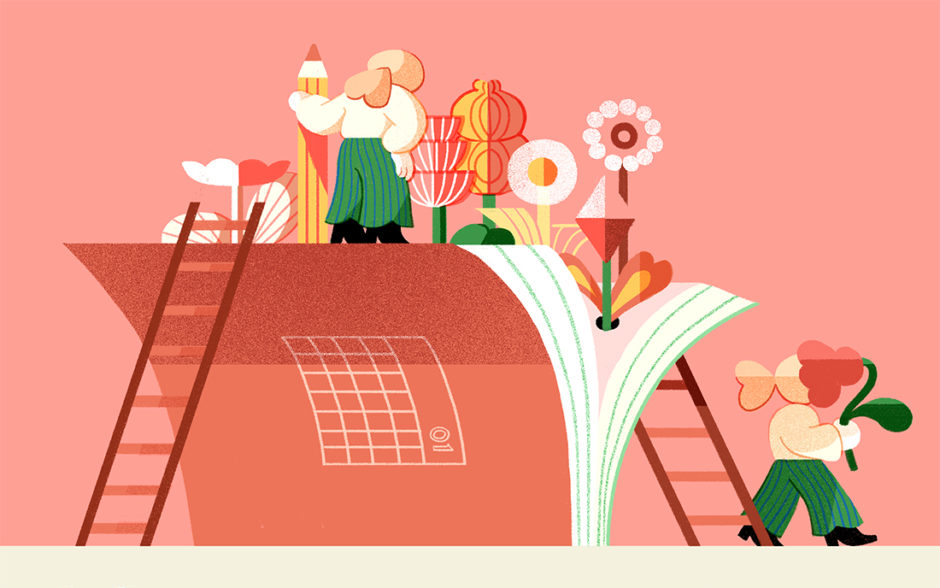 Resolution-setting is a way to articulate values, and going through a process to confirm and publicly share them could be more helpful than actually making progress on them.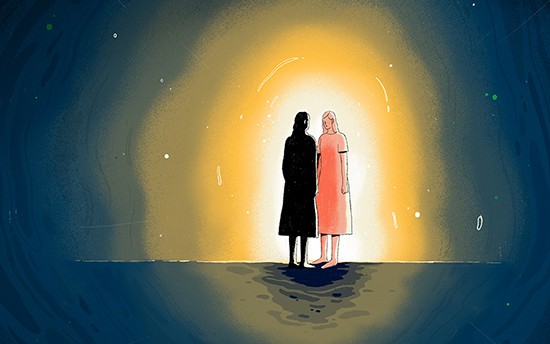 The growth of the gig economy and precarious work has challenged traditional employment. Now it's starting to challenge our identities.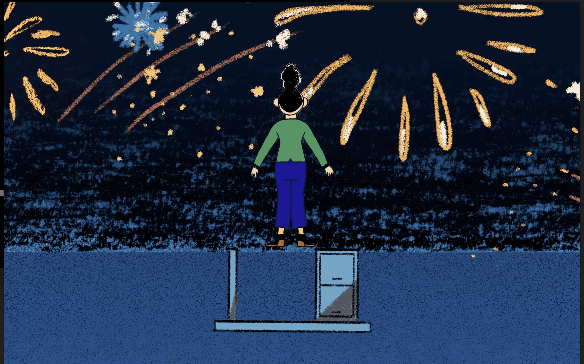 If you've recently been toying with the idea of a career shift, here are ten telltale signs that there's no time like the present.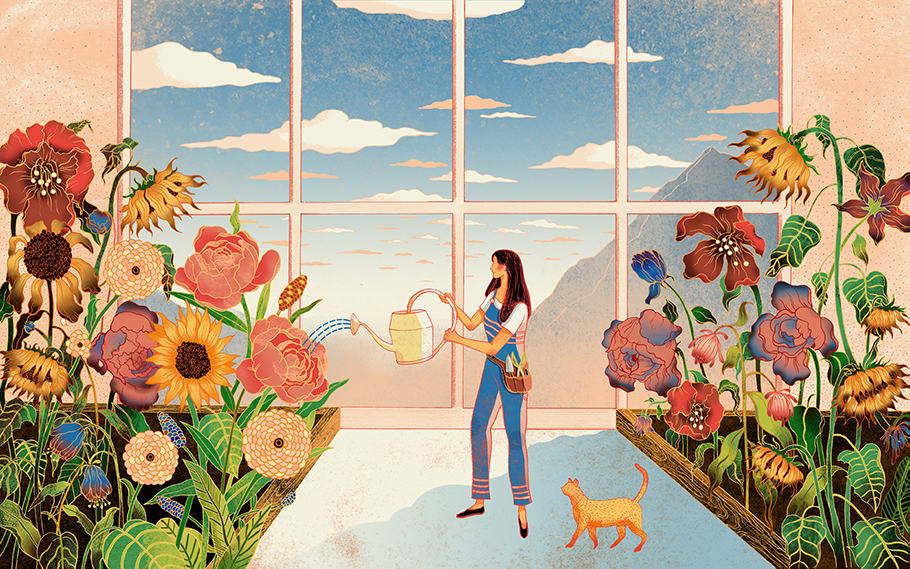 Breaking a bad habit is no easy task. But, as challenging as it is, it certainly isn't impossible. Here's how to make habit changes that actually stick.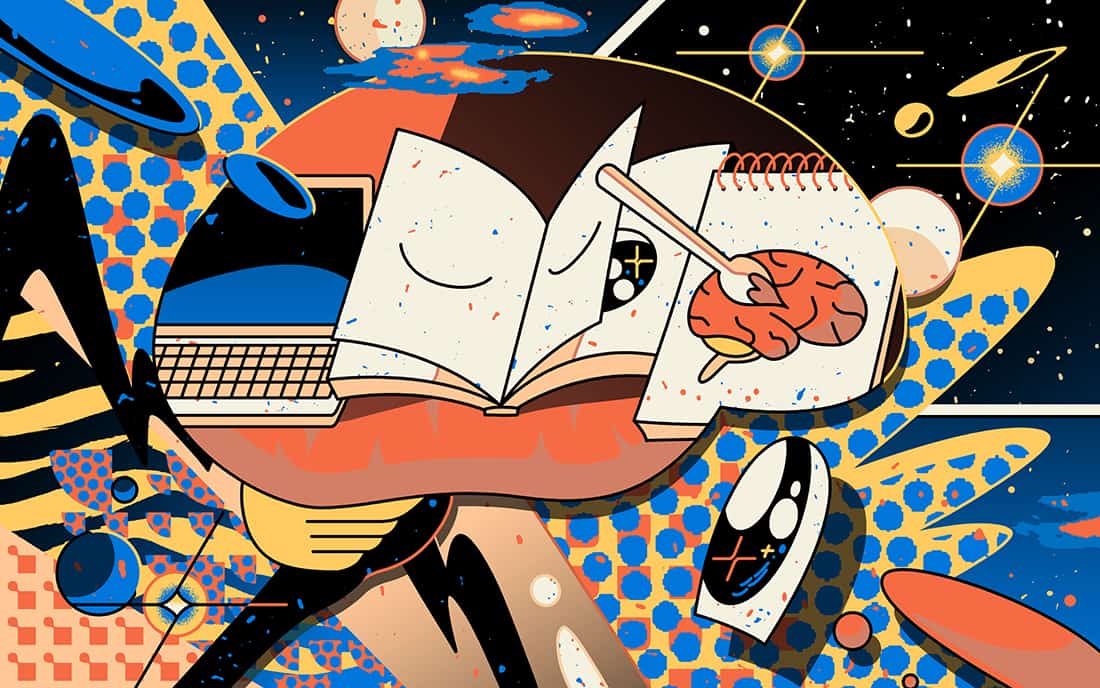 A mixture of acetylcholine, noradrenaline, and dopamine prime the brain for learning. Brain hacking can help coax them out.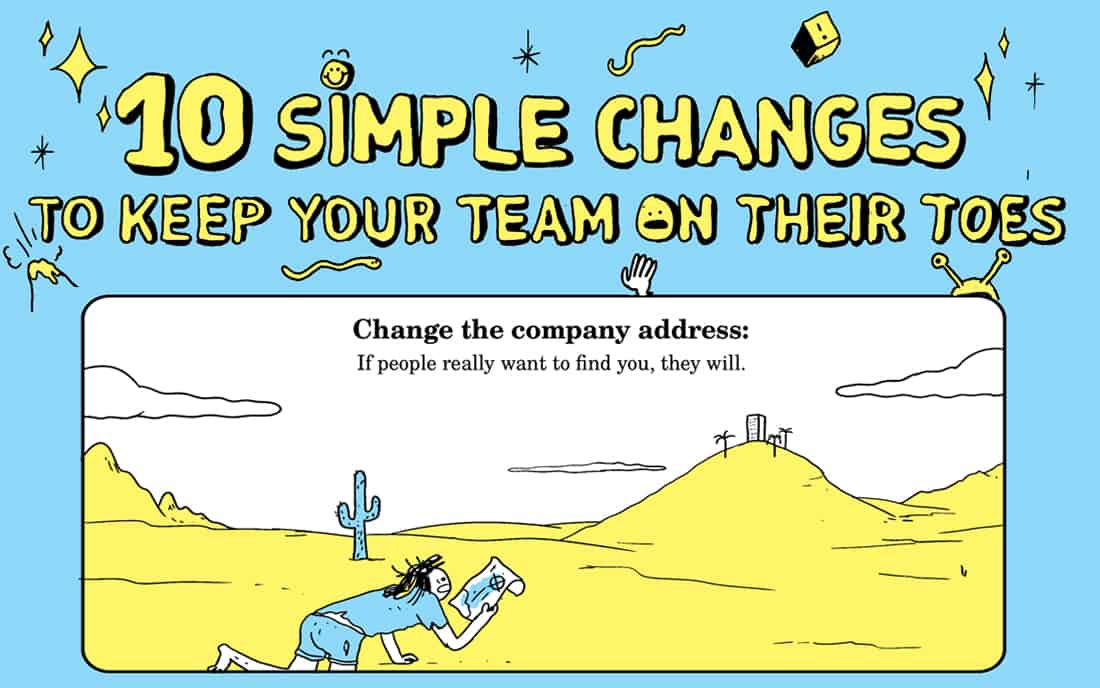 Have you ever heard of the book "How To Win Friends and Influence People"? This is the exact opposite of that.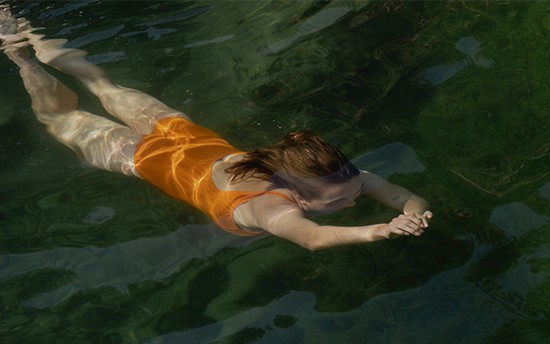 Can Data Help Us Move More? A Togglbit Experiment
Coming Friday, Jan 10th. 
For one month, several members of our team embarked on an experiment to see if we could use data to reset our daily movement routines. We bought FitBits, defined our goals, and then analyzed how well we were able to achieve our aims. Here's how we did.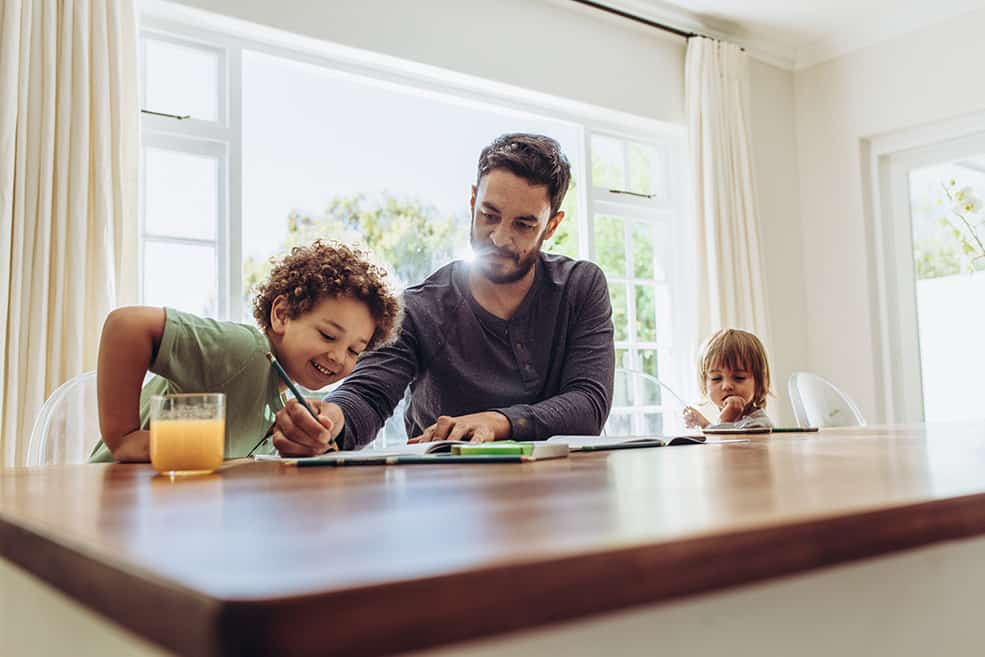 4 Small Changes That Made My Work Days Better
New year, same you. And yet…there is something you want to change, right?
This week we're tackling change. Why do we place so much hope in the concept of change? What are the psychological components that spur or prevent it? What do we get wrong about it? Is change really as great as we make often make it sound?