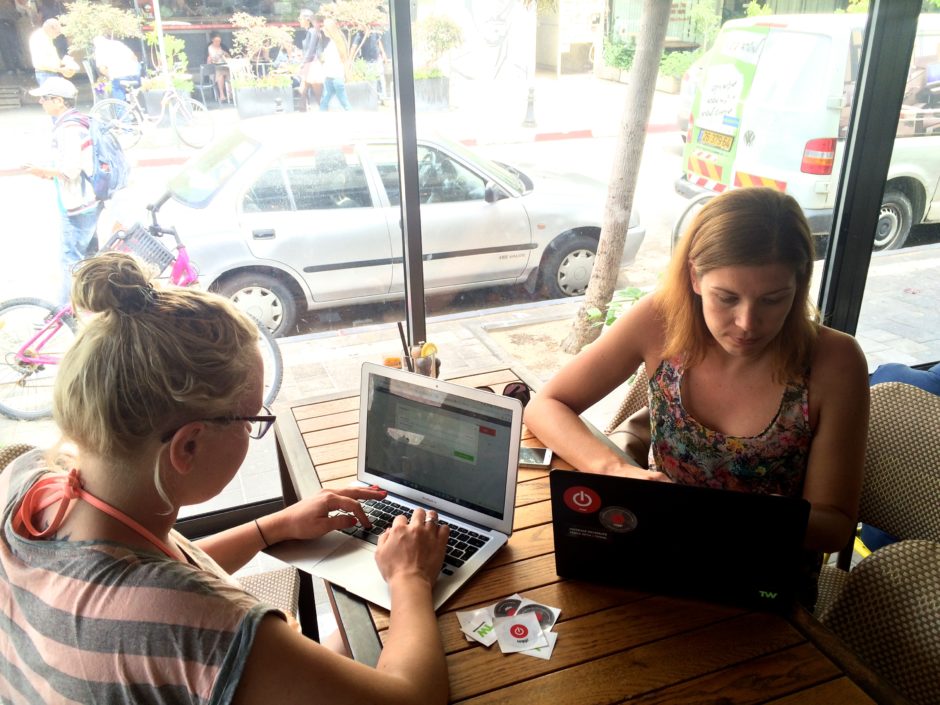 I tend to work a lot. I also tend to travel a lot. Not many people get the chance to work remotely so when you do – make sure to embrace it. I've worked remotely on and off for the last three years and traveled to fifteen countries along the way.
Friends will ask how come I have the money or how come I have the time, no one gets that much vacation, do they? Well, no, of course not, I'm a working traveller, a travelling worker or a digital nomad, if you'd like.
People complain about working while traveling, no one wants to work on their vacation, do they? But I don't see traveling as a vacation, I find travel to be a mind-broadener, a productivity booster and a constant flow of ideas and inspiration. For me, being in the same place for a while would be considered a vacation.
So, if you'd like to start traveling while working, here are few tips I picked up along the way:
1. Arrive prepared
Don't leave anything to chance, browse cafes with wifi near the place you're staying or any landmarks you'd like to visit along the way. Try using Workfrom or Foursquare to find great work-friendly cafes all over the world. And if you're a coworking space type, try ShareDesk to find yourself a desk in any part of the world.
You can really work anywhere, I've worked in trains traveling through the Italian countryside, bus stations in rural Bosnia and even a boat over the Baltic sea. Office work should be a casualty, rather than a habit, enjoy the freedom to work anywhere where there's coffee and wifi.
2. Make queueing work for you
Don't you just hate waiting in line? Airports are a queueing heaven. You wait in the customs line, then the security line and finally you wait to board your plane. An average flight makes you stand in line for at least 45 minutes unless you're really late or really smart.
I tend to sit back and relax, get work done while waiting. Just step away from that long queue, have a seat and get work done. Once it empties out, get to the gate and enter your plane in less than a minute. Also, if you board last, chances are you'll get a better seat. You can either find any free seats in first or business class or if you're lucky like me – just get upgraded while boarding the plane because they gave your seat to someone else.
3. Learn to love flight mode
Your email works offline, your calendar can be synced offline, your documents are available offline, most apps work offline nowadays so why do you need to be online anyway? If you're on a long flight and there's no Wi-Fi available, sneak in some offline work and be better prepared for the time you're online. This saves you time, allows you focus (notifications usually don't work offline) and lets you plan and prepare for the work ahead.
Remember that being offline also means not being distracted – enjoy that time while you have the chance and you'll be more productive and relaxed in no time.
4. Embrace your new productivity
Discovering new places, trying out different cuisines and being exposed to a new culture will fire up your productivity. It's true, travel actually makes your brain grow. After just a few days in a new environment, you'll feel more eager to work and drunk with new ideas and solutions.
Research shows people are also more creative while traveling, and thanks to the combination of productivity and creativity, this lifestyle seems perfect for entrepreneurs. Ever wondered how those digital nomads get anything done? Now you know, they've found the perfect productivity recipe.
5. Love your job
Radical, I know. But in order to beat wanderlust and actually get work done with all that sightseeing you have left, all those great events happening nearby and your new friends awaiting, you'll need a hell of a motivation to still be working. So, learn to love your job or find new, fulfilling work if you want to stay productive on the go. And if you're still craving to meet the place you just arrived to, try finding a rooftop and enjoy the view while getting work done.
Have you traveled and worked? How has it been for you? Do you have any other tips to share? Let us know in the comments.