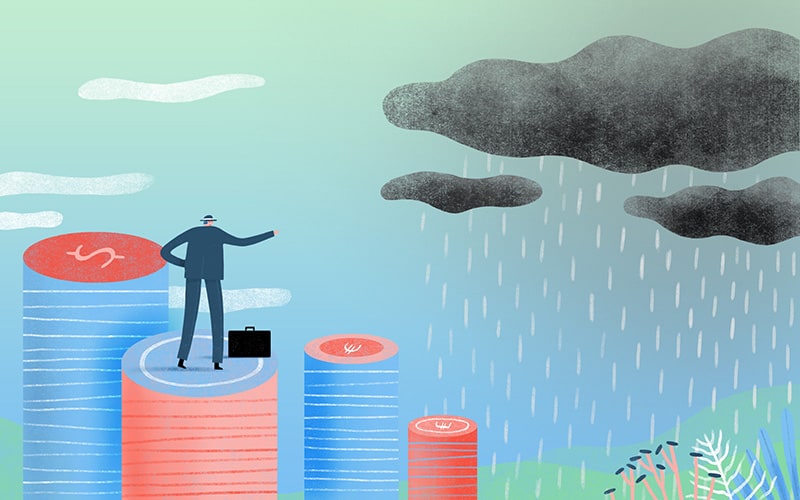 As a manager/entrepreneur, you seek out every opportunity to decrease expenses, including the best payment gateways.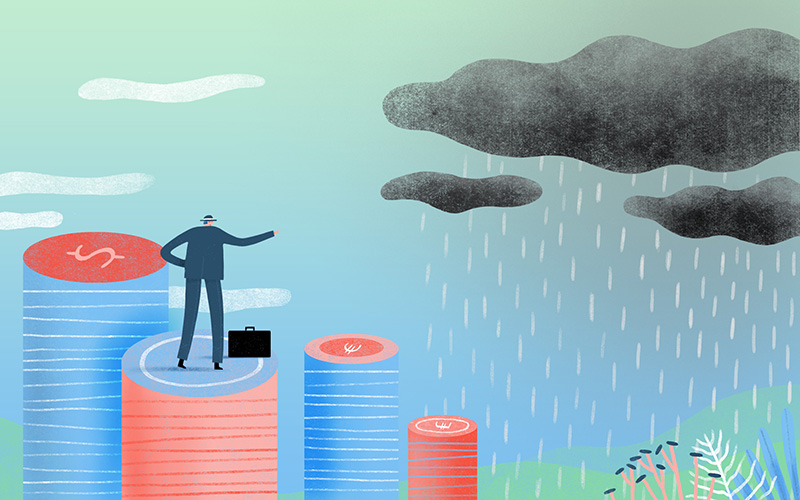 The pennies you save on transaction costs can add up to massive savings when scaled across your entire operation. From employee wages and supplier payments to bulk orders and customer purchases, you can dramatically increase your profitability with the right payment management systems.
You calculate your marginal revenues and manage your price/volume balance.
You check your full-time equivalent figures before making strategic decisions like expanding facilities.
You use clear and concise invoices to encourage prompt and full payments.
However, have you considered all your payment processing options? Have you optimized this vital facet of your financial operations?
Payment Gateways vs. Payment Processors
Payment gateways serve as secure, authorized payment platforms for e-commerce sites.
These virtual checkout counters facilitate exchanges between online retailers and their consumers. Ironically, more and more brick-and-mortar merchants are using online payment gateways at their physical checkout locations to sidestep payment processors and credit card fees. Some payment gateway companies now offer both payment gateways and processors in a single package.
Payments processors traditionally provide credit card machines and infrastructures to facilitate credit card swiping at retail outlets. They handle digital communications between your point-of-sale, your bank, and your consumers' banks.
Payment Processing Software
In today's digital marketplace, you can choose from a bevy of online payment services for point-of-sale transactions and online credit card processing.
I've presented these in alphabetic order (not by merit) because of the vast diversity among today's best payment gateways:
1) ACH
This well-established bank-to-bank transfer protocol may offer the low rates merchants need to pass savings on to their customers.
New technological upgrades to this system (such as Same Day ACH and simpler authentication procedures) may increase its popularity as a point-of-sale application.
Regardless, many companies use ACH for its incredibly low (<$.01) processor fees when making B2B sales/purchases. Perhaps this traditional payment has the cache to become one of the best payment gateways for businesses.
2) Apple Pay
Though large global names like Apple, Google, etc. have entered the digital commerce arena, they still need to focus on customer adoption of these new services.
Small companies have found it difficult to offer popular services like Apple Pay (and Google Wallet) due to point-of-sale infrastructure costs and complications. Also, credit card companies don't have a big incentive to promote this payment method (and its cousins) because of Apple's 0.15% verification fee.
To truly replace cash, major names like Apple and Google need to spend more on consumer education and trust-building – as well as seamless integration with inexpensive/existing small business point-of-sale systems.
That being said, Apple Pay does enjoy the credibility and tech support of a premier brand. If Apple can convince enough people to adopt this platform (at least on iOS devices), it can become a major player in yet another big-money tech niche.
3) Android Pay
Google's Android device banking option now works with PayPal, which may indicate a partnership between these major players in the digital payment gateway market. This new Pay with Google signals the consolidation occurring across the board as large and small payment companies compete to offer scale, security, and seamless integrations with point-of-sale systems and mobile devices.
4) Bill.com
Some of the best payment gateways combine trusted names and rising stars. Recently, JPMorgan Chase invested in Bill.com as part of a deal to streamline and accelerate their business accounting and payment services.
Chase regularly absorbs smaller fintech companies and incorporates modern trends into its operations. They hope to reduce back-office financial work times for business clients by as much as 50%.
5) Braintree
According to Braintree and Forbes, customers abandon over 65% of online shopping carts.
This PayPal subsidiary (and many other companies) is racing to offer merchants PCI DSS security standards and robust fraud protections. The PayPal company targets the Braintree platform/brand directly at small and large business owners – as well as non-profits that accept donations.
6) ChargeBee
For subscriptions and recurring payments, you can use ChargeBee to streamline your transaction processes.
This company works with businesses to facilitate invoicing, payments, payments, billing, error handling, and security. An Indian company, ChargeBee maintains a U.S. facility and provides customized online financial solutions.
7) Coinbase
This rapidly-growing startup has joined the best payment gateways by achieving a valuation of $1.6 billion (as of August 2017).
It facilitates cryptocurrency exchanges and reports converting over $25 billion USD into Bitcoin and other digital currencies. With Toshi, its Ethereum browser, Coinbase facilitates pay-for-watching consumer ad experiences. Though Coinbase and Bitcoin have had their disagreements, they appear willing to compromise and collaborate.
8) Dwolla
This fintech company has attracted attention over the last few years. Originally a consumer payment app meant to sidestep credit card payments, it has recently focused on white-label payment APIs for businesses.
You can quickly make/accept bank payments with this business-facing payment gateway solution. Dwolla doesn't charge per-transaction fees for ACH payments. It provides a comprehensive payment app but encourages developers to build their e-commerce systems on the Dwolla API (Application Programming Interface).
9) EBizCharge
This company (and others of today's best payment gateways) openly shares its encryption standards.
EBizCharge reaches out to businesses that want to maintain impeccable reputations for guarding client data. In fact, this company uses the popular tokenization model to remove credit/debit card data completely from the transaction process.
10) Google Wallet & Android Pay
Android Pay (a new option for smartphone users) changes the game for Google Wallet, one of the best payment gateways in the early days of in-person online transactions.
Built directly into the Android operating system, Android Pay looks to offer hassle-free checkouts, tap-to-pay convenience, and secure fingerprint scanning. As Android Pay takes center stage in the mobile payment market, Google Wallet will continue to offer other services, namely internet peer-to-peer payments and the Google Wallet debit card.
11) MoonClerk
This recurring transaction platform helps small/medium businesses and churches manage regular payments. MoonClerk was inspired by the non-profit donation model and now seeks out all kinds of companies that want to leverage digital finance efficiencies.
12) Recurly
This fintech company began as a subscription service provider. Recurly has evolved into a customized solution provider for businesses; it now offers bundles, catalogs, and merchandising support.
You can easily entice expired subscriptions with automatic promotions and maximize your renewal marketing efforts.
13) PayPal
A favorite of freelancers and eBay sellers, the PayPal platform enjoys a solid reputation among business owners, consumers, and clients.
As an early player in the digital commerce revolution, this company (once part of eBay, and still somewhat aligned) offers a variety of online-only transaction services.
Companies that do much of their business on the internet can enjoy PayPal debit/credit cards, low transaction fees, and business loans. You can exchange foreign currencies at low rates and even exchange Bitcoin on this, one of the best payment platforms out there – and certainly one of the most popular.
14) Payzer
This Charlotte, NC company facilitates smart-device-based contractor payments, mobile transactions, instant loans, customer management, and recurring payment processing.
First known as Just Push Pay, this business raised millions in startup capital in 2016. Payzer pushes the best payment gateways forward by expanding and exploring the possibilities of mobile banking for businesses and consumers.
15) Skrill
Another payment platform preferred by the burgeoning freelance workforce, Skrill operates in more countries than PayPal (as of Feb 2017).
This payment gateway provides instant payments across its global network, but enjoy PayPal's ubiquity as a trusted online shopping option.
16) Stripe
This platform aims not at retailers, but the developers who integrate the best payment platforms into their sites and apps.
It integrates seamlessly with many top e-commerce systems. Stripe supports unique marketplaces such as subscription services and third-party apps.
17) Square
Your customers may prefer Square, which scans mobile devices instead of cars (PayPal also offers this service). Consumers can leave their cards at home (or in a hotel safe when venturing abroad) and feel safer making small, in-person transactions.
This provider attracts small businesses with slightly lower retail fees than credit card companies. Cash-only retailers who eschew credit cards (these high fees cut deep into shallow profit margins) may benefit from this mid-rate point-of-sale option. However, Square has had trouble offering retail rates that compete with PayPal.
Its transaction-tracking software offers bonus functionality to small businesses, though larger companies typically operate transaction software in-house. If you run a small business that relies primarily on mobile phone transactions, Square could be the solution for you.
18) Tipalti
This fintech company offers automated systems for early supplier payments and other organizational solutions.
Tipalti's accounts payable features help managers oversee multiple-supplier workflows and transactions from a central, cloud-based location. It seeks to facilitate cash flow with simple financing options that don't diminish businesses' working capital.
19) Venmo
In 2016, PayPal's granted merchants access to its popular Venmo social-media payment platform.
This simple app-centered platform appeals to younger users who want PayPal's quick, cash-free transfers without all the fuss. As more and more users switch to mobile payment structures (over 50% growth from 1Q 2016 to 1Q 2017), executives expect steady growth in (and profits from) this millennial-targeted mobile banking solution.
20) WorldPay
Acquired by Vantiv in November 2017, WorldPay once partnered with Capital One. During this transition, WorldPay has seen diminished transaction volume but a higher revenue per transaction.
This fintech company gives businesses the ability to accept customer payments in all the ways modern consumers want to pay, from in-store credit card readers to online checkouts and mobile devices.
21) Zoho Checkout
This payment gateway provider offers customized checkout pages (with appropriate security) to business customers who don't have the in-house expertise to handle these installations.
Zoho manages both one-time and recurring payments, provides real-time analytics, and ensures PCI DSS compliance. It plays well with MailChimp and integrates with Stripe (U.S./Global), Razorpay (India), and WePay (U.S.). This company maintains a headquarters in California and facilities in India, China, Japan, and the UK.
Out-of-the Cashbox: The Bitcoin Option
A potential threat to today's best payment gateways, Bitcoin offers a unique alternative to standard online transactions. However, this popular cryptocurrency (and its numerous cousins) doesn't provide many of the built-in services and protections consumers take for granted when making digital purchases.
Your customers know the banks that issued their MasterCard/Visa/AmEx cards will protect them from fraud. They feel comfortable purchasing your products with these time-tested —and trusted—payment methods.
However, unlike credit card transactions, Bitcoin purchases are final. Right now, merchants can't offer transaction protections on cryptocurrency transactions.
Also, retailers rely on companies like Coinbase and Stripe for the instant conversions from Bitcoin to collars, Pounds, Francs, Yens, etc. that protect businesses from currency market volatility.
If Bitcoin becomes popular enough to penetrate the mainstream consumer market, some organization or another will need to provide fraud protection for these users.
Would Bitcoin's competitors, such as PayPal/Stripe, really want to facilitate and secure Bitcoin purchases?
Will a stand-alone agency arise to defend cryptocurrency users from thieves?
Would such an organization cut into the cost-savings benefits of cryptocurrencies and decrease their competitiveness with traditional payment methods?
Will Bitcoin, Ethereum, and other cryptocurrencies merge with today's best payment gateways, replace them, or fade away as a temporary experiment in currency design?
The Bottom Line
Only time will tell how new advancements in digital transaction technology will play out. If history is any guide, I'm betting on a hybrid/cooption outcome.
Time and time again, established corporations buy-out smaller, more modern competitors. As financial startups develop innovative structures and create savings for merchants and their customers, the big players will follow suit.
Either the banking establishment will absorb and emulate high-tech innovators – or a new major player will rise to join them.
The online payment services sector will continue to expand as companies grow, combine, and separate. Just check out PayPal's corporate history of mergers, splits, and acquisitions for a primer in the changing landscape of today's best payment gateways.
This diverse sector of the financial services market keeps providing new and innovative solutions as new and old players strive to offer businesses and consumers a better standard of convenience, security, and efficiency.
Use this article to reference today's top options for saving money on financial transactions. However, keep visiting Toggl for updates on the newest developments in digital business and time-tracking technology!