Getting the most from a company's human resources means knowing how to balance both sides of the playing field — the employees and their needs with the needs of the business.
Like walking a tightrope over Times Square, it's a careful balancing act for only the most skilled professionals. Where, going back to our HR example, the best person for this job is a Chief People Officer.
If you're wondering whether your organization truly needs a chief people officer, we're here to guide your decision by exploring the role and its benefits in depth.
TL;DR — Key takeaways
What is a Chief People Officer? They're an HR executive that aligns human capital with the business's strategic goals and gets the buy-in of the rest of the executive team.

The 7 responsibilities of CPOs include tasks like people management and development, championing the company culture and change management.

When's the right time to hire chief people officers? Well, if you're in a high-growth phase, your company culture needs a shake up or your digital transformation is lagging, these are prime issues a CPO could address.

What competencies does a successful chief people officer have? We explore 7 including leadership skills, business acumen and solid HR expertise.

And what are some of the core challenges that CPOs face? It ranges from reducing the skills gap to the adoption of new business processes and aligning employee and business goals.

Finally, we share 4 tips on how to hire the right CPO for your business, including the benefits of hiring with a skills-based approach (like Toggl Hire's role-specific skills tests).
What is a Chief People Officer?
A Chief People Officer (CPO), also known as a Chief Human Resources Officer (CHRO), is the head of HR at an executive or chief level. As such, they're responsible for implementing people policy, and maintaining a workplace culture that attracts and retains top talent.
Together with the traditional focus on managing a company's human resources, this modern HR role marries the needs of the business and its employees, reporting to the executive team.
Considering that employees have become more assertive about their expectations, such as greater flexibility, more impactful work, and hybrid and virtual work models, with most businesses continually pushing for growth, innovation, and doing more for less, the role certainly requires a confident, strategic leader!
What's more, the chief people officer functions as a change agent, helping the company advance it's digital transformation agenda, become more agile, and manage culture and skills from the human side.
A great Chief of People needs to be able to constantly maintain a delicate balance of business needs and people's needs. There is a common misconception that these two differ a lot, so we have a trend of "people-first" cultures, which often overpromises prioritising people over the business. In reality, these two are tightly connected and only when one side flourishes, the other can as well – there is no strong business without empowered, engaged and motivated people and there is no good environment for people to strive in if the business is not doing well.

Dajana Berisavljević, Head of People at Toggl
7 key responsibilities of Chief People Officers
Chief people officers do more than people management. They tackle human resources from a strategic viewpoint to ensure employees and the business have everything they need to manage change and help the business grow fast.
They are responsible for finding the perfect balance between improving a company culture that benefits employees and developing a successful and profitable business. I believe that CPOs are the bridge between the employee and the employer — the company's ear to listen to employees' voices.

Ewelina Melon, chief people and culture officer, Tidio
Common Chief People Officer responsibilities include:
People development and workforce planning: Developing and implementing the organization's overall people strategy to align with the mission, vision, and strategic goals of the business. And analyzing workforce trends to ensure future HR success.

Organizational culture: Shaping the company's culture to support employee engagement, collaboration, innovation-led change, and high productivity levels.

Talent acquisition: Overseeing recruitment strategies to attract and retain new hires that complement the company's culture and strategic objectives, such as diversity and inclusion goals.

Talent development: Implementing comprehensive talent management and learning and development programs, that factor in career progression, skills gaps, succession planning, and improving employee retention rates.

Performance management: Establishing performance evaluations or performance management systems that facilitate continuous, honest feedback, recognition, and growth opportunities.

Compensation and benefits: Overseeing the development of competitive compensation and employee benefits packages (aka your employee value proposition) to attract and retain traditional and alternative talent, like gig workers.

Change management: Leading organizational change and creating a culture of continuous improvement.
It was shifting away from being the complaint department and the compliance police. Now, we're coaches, consultants, and guides, and we help people to help themselves. And, we aggressively, in a good way, work with our managers to make sure that they're equipped to handle the day-to-day things.

Tracie Sponenberg, Chief People Officer, The Granite Group | Source
Who does the Chief People Officer usually report to?
The CPO reports directly to the company's CEO. Why?
Our study findings reveal how rapid technological innovation and the democratization of work are expanding the role of the CPO. In this more expansive role, the CPO serves as the architect of new strategic initiatives, anticipating workplace trends and challenges, proactively advising the CEO and the board, and shaping talent and work solutions that fuel business growth.

SHRM
How much does a Chief People Officer make?
Across the globe, the average Chief People Officer salary differs, but is mostly six figures or more!
When should you consider hiring a Chief People Officer?
There are many different factors that could prompt a business to take on a CPO. And whether it's the right time for your company depends on circumstances such as the ones listed below.
#1 – You're about to hit a high-growth phase
As an organization and its workforce grow, so does the complexity of managing all the moving parts. For instance, if the company is in a high-growth phase or approaching one, hiring a CPO can be a real ace in managing fast expansion, ensuring your new talent is integrated properly, and preserving the existing culture.
#2 – Your company culture needs a shake-up
If you discover recurring challenges related to company culture, such as low employee engagement or satisfaction levels or a high turnover rate, a CPO can step in and address these issues through a strategic approach — fostering a more productive and positive culture.
In a fluid organization what binds people together is culture. In other words, culture is the new structure.

Leena Nair, Chief Human Resources Officer, Unilever | Source
#3 – It's time to focus more on your human capital
If people and culture are the core of an organization's strategy — for example, in a tech company where talent is a key differentiator — chief people officers can develop and champion this people-centric approach to the other executives.
#4 – Drive transformational changes
If the organization is going through a significant transformation, such as an acquisition or advancing its digital transformation, a CPO can play a vital role in managing the change, ensuring that employees are supported throughout the process.
#5 – HR department challenges
Hiring a CPO could be beneficial if the HR department struggles with routine tasks, feels overwhelmed, or is unable to think strategically about company culture and talent. They'll be able to provide the leadership and direction to elevate the HR function to a strategic level.
#6 – Employee lifecycle management
A CPO can provide strategic oversight for all phases of the employee lifecycle. If an organization is having difficulty with one or all stages, a chief people officer could be just the remedy to boost employee engagement.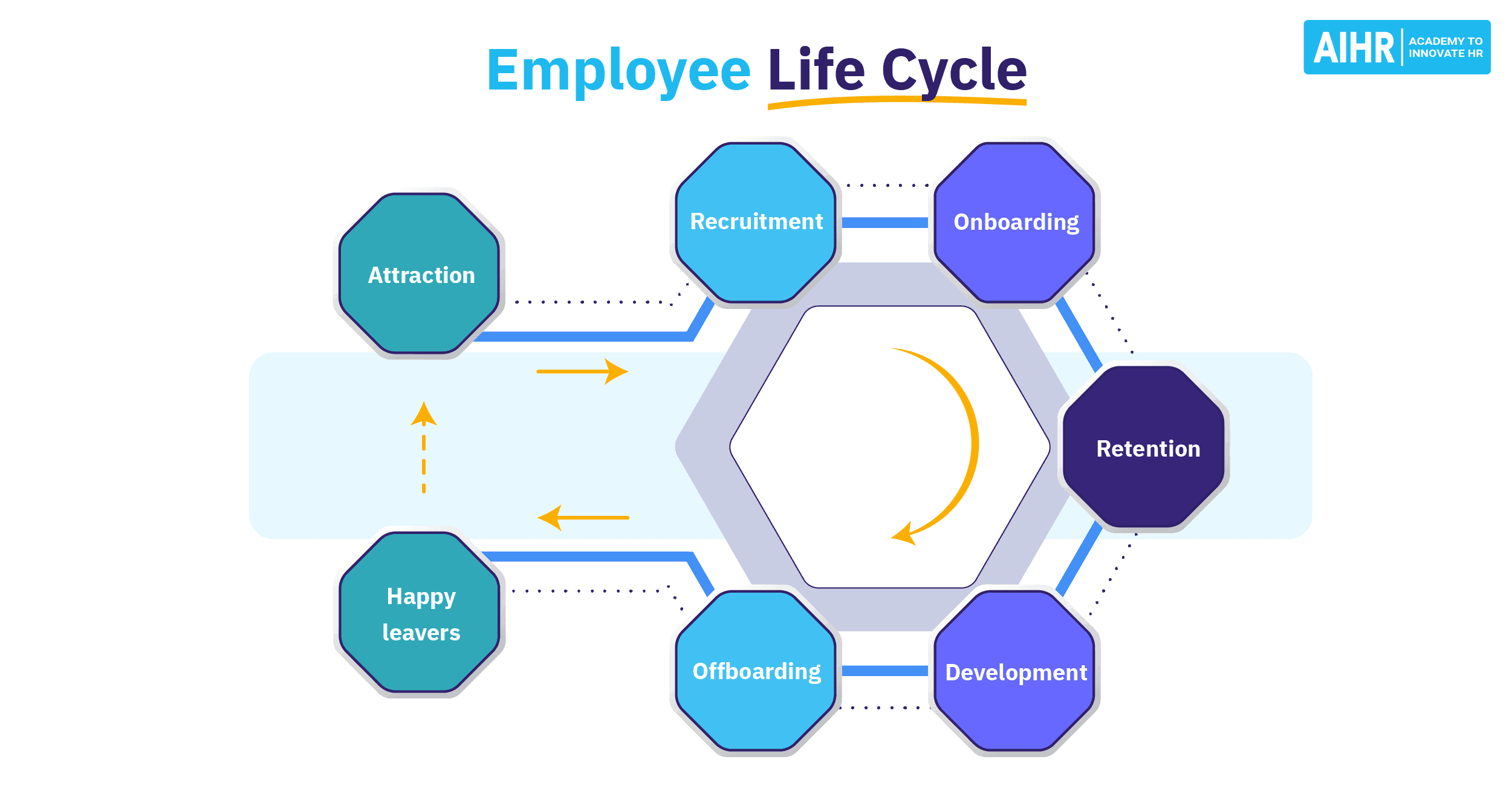 Note: The decision to hire a CPO should align with your business goals, the organization's current financial capacity, and human capital needs. And while it can be a big investment, it's one that'll reap even bigger returns in terms of culture, productivity, and overall business growth.
In the fast-paced world of startups, the role of a Chief of Staff can be quite dynamic and multifaceted. On one end of the spectrum, you might find yourself being a secretary on steroids, while on the other end, you could be taking on the responsibilities closer to a Chief Operations Officer or Chief Strategy Officer. However, more commonly, the Chief of Staff serves as a versatile generalist, navigating the company's various departments and acting as the glue that holds everything together.

Source
7 skills and competencies of a stellar Chief People Officer
To get the right chief people officer for your organization, you'll be on the lookout for specific skills and core competencies that'll increase their chances of success. Below are a few fundamentals that'll help you hire a valuable asset.
1. HR operations and compliance expertise
While the CPO role stretches beyond everyday HR operations, this leader will need a thorough knowledge of HR operations, best practices, and new industry trends. Plus, there is all that there is to know about compliance, such as local and international labor law (to avoid costly fines).
Without these fundamentals, chief people officers will be less likely to have a sound judgment on relevant people matters and think strategically about leveraging human resources in the most effective way.
For instance, say the HR team is complaining that the current hiring practices are too old and slow, causing top talent to fall out of the recruiting funnel. To remedy the situation, the CPO would have to be well-versed in common HR problems like this one. And be able to easily begin developing a more effective strategy together with the team.
🔥 Need help picking out the most suitable CPO? Our People Operations Leads skills test can shed light on the best candidates.
2. Communication skills
A good CPO needs next-level communication skills. Why? Because they need to continually be in touch with employees and their needs and be able to communicate with executives in a succinct way that highlights the business value.
For example, the HR team is not happy with their current skills assessment software and wants to switch to Toggl Hire (of course! 😋). The CPO will need to communicate with the team to understand what it is, why they need it, and the benefit it'll add. And then, explain that to the exec team or CEO in a way that makes the value to the overall business clear.
3. Empathy and emotional intelligence
While any good leader needs to have high levels of empathy and emotional intelligence to understand and support their teams, it's an even more important trait for successful chief people officers.
A core component of the CPO role is managing employee relations and the well-being of employees. Basically, being in tune with their needs. This can include developing a safe working environment or offering the right employee benefits, such as therapy or paid time off.
Salesforce, for example, offers their employees coaching, personalized healthcare, stress management programs, and support for substance abuse recovery.
4. Business acumen
Understanding the core of your specific business, and industry trends, helps chief people officers make strategic HR decisions. And gain support for their ideas with the executives and board by talking the talk.
For example, if the CPO hears grumbling from a few junior developers that they're not being paid enough, he does not report that 'as fact' to the CEO. He first chats to a few of the developers in person to get the full story, then has his team do a comparative salary analysis with other similar businesses, examines the company's compensation strategy, and reaches a data-driven conclusion that they should actually increase their salaries by 7.5%.
Many HR leaders don't know how to create a business case that will resonate to get the financial support their projects need. Learn how to do that early on. | Source
5. Change management
Big changes, or even smaller ones, can be very stressful for employees. And in many companies, especially tech, change happens almost continually.
Chief people officers should use change management skills to ensure employees feel safe, valued and have open channels of communication.
At Adobe, for example, the HR department went through big changes when the company shifted its business model to a cloud-based strategy. The HR team had to become more human-centric and perform fewer office-based functions than before. With the right leadership, they were able to adopt innovation, such as replacing annual reviews with a self 'check-in' method, resulting in their employee attrition rates dropping to an all-time low!
6. Strategic, data-driven thinking
Being able to think strategically is what separates the chief people officer role from that of other HR manager roles. To elevate their strategic thinking, they support the process with data insights, such as people analytics.
You need fewer experts to know how to operate and you need more people who can think conceptually and use data to their advantage.

Source
By using people analytics, CPOs can make evidence-based decisions about talent management that easily demonstrate the value to business growth—for instance, the outcomes of a leadership development initiative.
For example, the financial services company Mutual of Omaha, hired a data scientist on to their HR team to help them produce workforce insights and make more data-driven decisions.
7. Problem-solving abilities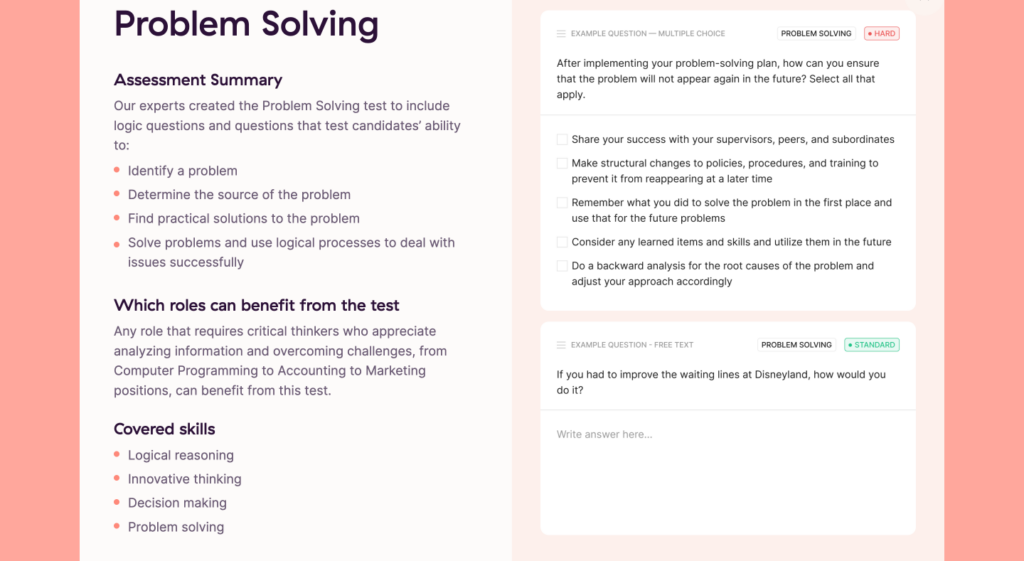 Along with understanding people, problem-solving is at the heart of what chief people officers do every day.
They need to solve problems pertaining to employees and how employees potentially elevate or stagnate the business.
For example, the CEO wants to see an improvement in diversity and inclusion stats. The CPO makes that happen by researching what the company currently does to further those goals, creating a program that will improve on the results, managing the program and analyzing and reporting on the outcomes over time.
To keep up with the changing work environment it's more important than ever for people leaders (and employees) to plan more thoughtfully and clearly communicate expectations to achieve the best results. It is a constant adjustment — no workplace model will work forever. What works today, might need to be adjusted in four months.

Sifted | Source
What are some common challenges Chief People Officers face?
What are some of the things that give CPOs sleepless nights? Let's explore a few options.
Narrowing the skills gap: Rapid technological advancement is widening the skills gap. CPOs need to ensure their people strategy includes continual learning and upskilling through training programs, professional development, and hiring people with the right skills.

Aligning employee and business needs: To do this, the CPO must deeply understand the business and translate business needs into effective people strategies. This could include long-term workforce planning, internal mobility, managing a multigenerational workforce, and improving the employee experience.

Implementing new technology or processes company-wide: Adopting a new process or a new software solution, such as a new leave management software, requires a structured roll-out program and continual communication and training to ensure broad support.

Improving company culture: Changing an entrenched company culture can be tricky, especially in larger or more established organizations. CPOs need strong leadership and communication skills and persistence to deliver on this component.

Managing change: Strong change management skills and the ability to guide and nurture employees through periods of uncertainty will stand a CPO in good stead. Coupled with circumstances like mass tech layoffs, economic uncertainties, and how to manage remote and hybrid workers effectively, means lots of change.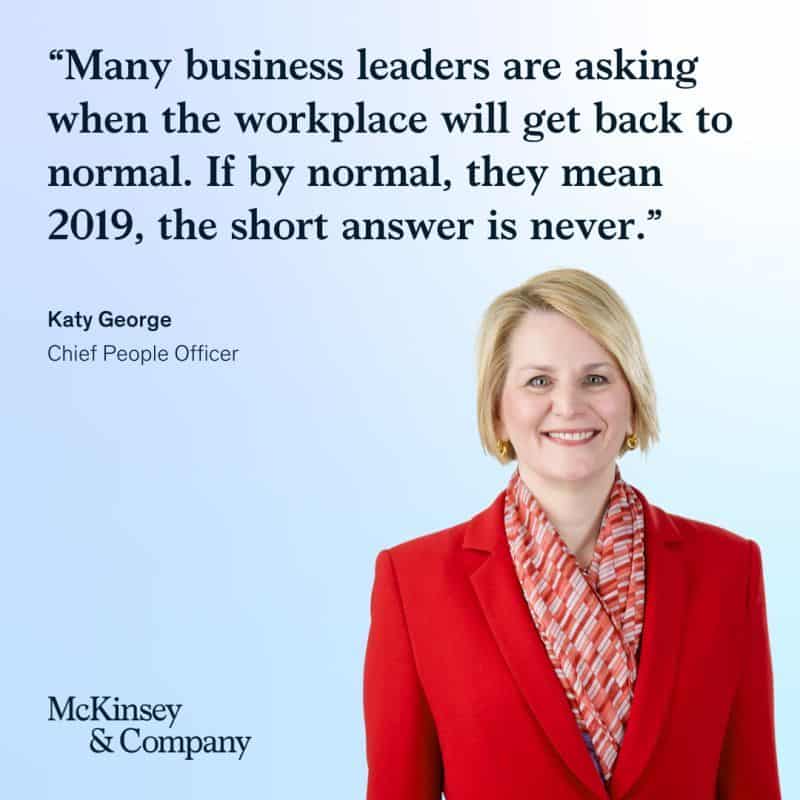 How to hire a great Chief People Officer: 4 practical tips
If you're considering adding a chief people officer to your leadership team, consider these practical tips to help your human resources team make the best choice and ensure a positive job outlook for the new hire.
Map the responsibilities and document your expectations for this role. That way, you can determine the type of HR leader your organization needs. Once you've got this data, you can create an ideal candidate profile for the role. For example, the CPO for the LEGO Group comes from a commercial background, not a traditional HR career path.

Involve the CEO and others in the C-suite in talent acquisition. Why? Because it's highly unlikely that high-caliber candidates will apply via LinkedIn, for instance. So how can organizations find them? This is where it's important for the CEO and other C-suites to tap into their personal networks, participate in industry-leading events, and spread the word from their social media accounts via a podcast or interview.

Don't hire based on recommendations alone. Rather take the skills-based hiring approach. And evaluate what matters for the job. As the SHRM report put it, "In this new work ecosystem, instead of matching talent to jobs, HR leaders need to more effectively match skills to tasks, identifying the skills that are shrinking in demand versus growing, and those that are evolving as a result of automation."

Don't rush to fill the role. Rather make sure you've got the right candidate with most of the skills, experience, and drive the position requires.
Ready to find your best-fit candidate? Try skills-first hiring with Toggl Hire!