Diversity & Inclusion (D&I) isn't new. For years business functions have been working to ensure their teams are as diverse as possible, helping to bring together people with different ideas, viewpoints, and working styles to make teams up to 35% more effective.
And of course, like with all things to do with business talent, it all starts with the right recruitment. In this article, we'll look at how you can make your recruitment processes more inclusive to begin attracting a mix of awesome candidates from all walks of life! 
Let's jump straight into it.
Quick Links:
What is Diversity & Inclusion?
Let's start with some definitions of both terms from the CIPD:
"Diversity is about recognizing difference. It's acknowledging the benefit of having a range of perspectives in decision-making and the workforce being representative of the organization's customers."
"Inclusion is where people's differences are valued and used to enable everyone to thrive at work. An inclusive working environment is one in which everyone feels that they belong without having to conform."
In business, diversity and inclusion are all about ensuring you create a level playing field for all employees. That means that no matter an individual's race, gender, sexual orientation, or religion, they are given the same opportunities and the same respect as everyone else.
Failure to fully enable diversity and inclusion is not only illegal in many western countries, it's also like scoring an own goal day after day as you miss out on the best talent in the marketplace.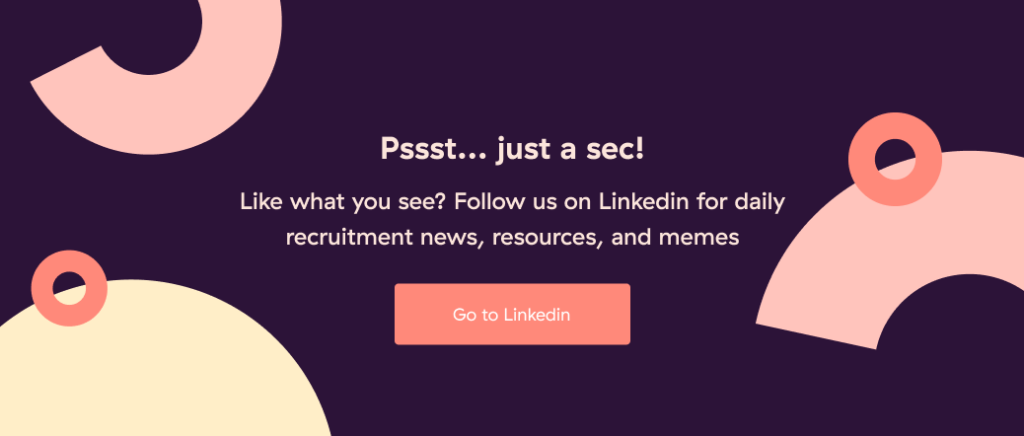 Why is Diversity & Inclusion So Important in Recruitment?
While diversity & inclusion legislation applies to all aspects of business, it's vital for recruitment. As the gateway to an organization, the recruitment process enables individuals to join an organization as well as being the mechanism for organizations to get the talent they need.
If your recruitment process isn't inclusive, there's no chance that your workforce will be. Inclusive recruitment forces recruiters to look at hiring differently by taking away many of the opportunities for unconscious bias and downright discrimination to exist within your culture.
This is important because unconscious bias is precisely that, unconscious. No matter how hard you try, naturally, we all have biases that we may not be aware of. Our own upbringing, culture, or worldviews may mean we favor a particular type of person without even knowing it.
Therefore, creating a strategy and process that promotes diversity and inclusion ensures organizations get the very best talent each and every time with no interference from elements out of their control.
What Are The Benefits of a More Diverse Recruitment Process?
There is a vast array of benefits both to the organization and the recruiter when making the recruitment process more diverse. Here are our top three benefits for each party:
For the organization:
The Best Talent. Put simply, by making your recruitment process more diverse, your business has the best chance to recruit the best talent on the market. If you work to eliminate barriers to entry, you'll have the pick of the most high-performing candidates, no matter which demographic they fall into. Ultimately this leads to an organization full of high achievers who will ensure you smash your business targets or growth ambitions.

Different Viewpoints. All businesses face problems they need to overcome, and having a diverse range of employees means having a complete range of different viewpoints and experiences on hand to provide ideas. Individuals with a range of different cultural upbringings, religious views, and skillsets make for well-rounded teams and enable faster and better-informed decisions to be made.

They'll also help you build better relationships with customers, helping you understand what they need and how they'll use your product or service.

Better Culture. A more diverse workforce leads to a broader and adventurous business culture. That could be as simple as having team members who celebrate different holidays or help grow support networks for groups such as LGBTQ+ or those with disabilities. Ultimately, working alongside a mix of people from different backgrounds makes for a fascinating day-to-day culture and gives employees the chance to bond over their mix of heritages and past experiences.
For the recruiter:
More Candidates. Making your recruitment process more inclusive means you attract more candidates from different sources. There's no better scenario for a recruiter than to have loads of great applicants for a particular role, so it simply makes sense to ensure your job role appeals to as many people as possible.

Better Candidate Quality. Recruitment's a number game. Finding more candidates invariably leads to finding more high-quality individuals who are primed and ready to take on your vacancy. We'll talk later about how you can keep your candidate quality high when opening your search radius a little wider.

Faster Time to Hire. More candidates + higher quality = vacancies being filled faster. Creating a more inclusive and diverse pipeline of candidates means you have everything you need to progress through the recruitment process at pace. This means you'll not only reduce your overall recruitment costs, but you'll be keeping hiring managers and clients happy by delivering them what they need at record speeds.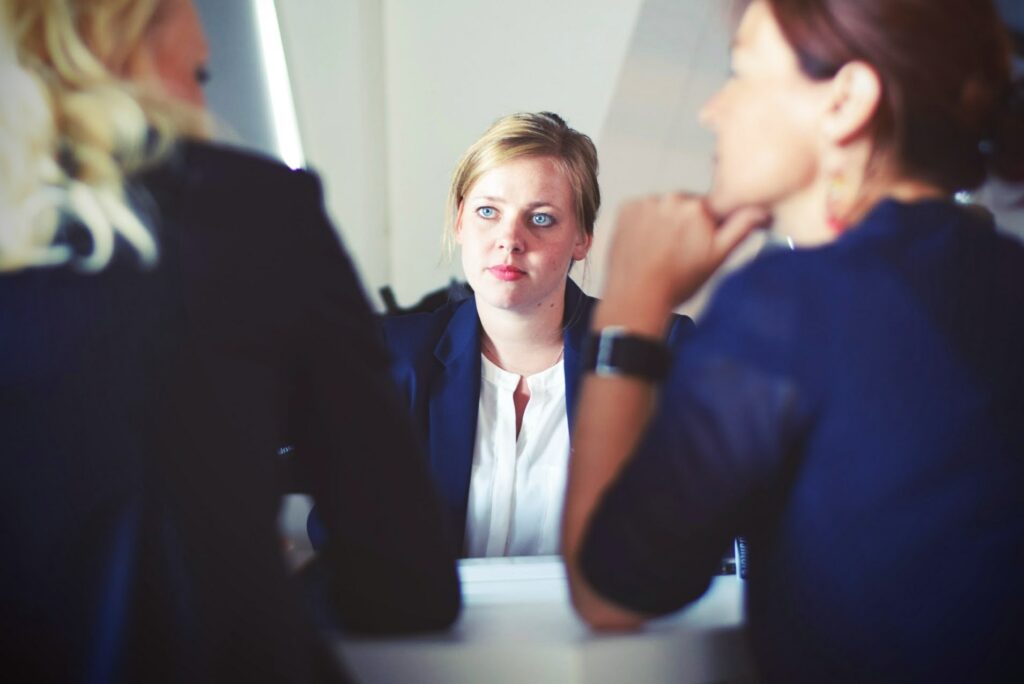 7 Ways to Boost Diversity & Inclusion Within Your Recruitment Process
Now that you know precisely why you should promote a diverse and inclusive recruitment process, it's time to put it into action. Here are seven ways you can make your recruitment process more diverse and inclusive to start attracting the very best candidates.
Inclusive & Straightforward Job Descriptions
To begin with, focus on making your job descriptions as inclusive and easy to understand as possible. At a basic level, this starts with your language. Ensure you remove any unnecessarily long words, jargon, and internal acronyms. Otherwise, you'll completely alienate external candidates.
At a deeper level, take the time to consider the prior experiences or skills a candidate really needs to undertake the role. For example, does your role actually require a university degree to be a developer? If not, you're potentially missing out on a great candidate who has the skills to do a fantastic job but, for any number of reasons, doesn't have a degree.
Remember, the more inclusive your job descriptions are, the more candidates will understand it and potentially think about applying!
Widen Your Job Board Net
When was the last time you ventured away from Indeed, Monster, or TotalJobs when posting your job ad? While those job boards are the most popular in the world, they aren't very targeted and often lead to recruiters taking a scattergun approach.
Try diversifying your reach but also including some niche job boards in your marketing campaigns. Especially if you're looking for a specific skill or role, try heading for a job board that specializes in a particular area, such as web development or market research.
Alternatively, try thinking outside of the box and consider job boards for remote or home-working candidates. If you're open to working in that way, these boards may help you reach candidates who would be nervous about applying for a role on a generic site having instantly dis-qualified those roles vs. their needs.
De-Personalize the Application
When you first receive a candidate's application, ask yourself what information you really need and what information could accidentally lead to unconscious bias.
Do you need to see someone's name when reviewing their skills? Do you need to know someone's gender when looking at their previous experience?
De-personalizing what the recruitment team sees as part of the initial application removes any opportunity for discrimination against characteristics such as age, race, and gender. That leaves you to focus all of your energy on the things that matter, such as skills, competencies, and previous experience.
Level The Playing Field With Skills Tests
Of course, one of the best ways to remove any bias from the recruitment process and to make your testing as inclusive as possible is to replace traditional applications with skills tests.
Skills tests are a great way to understand whether candidates have the skills, knowledge, and competence needed to fulfill the role. Candidates are assigned random questions to avoid any cheating, with skills tests also creating a more fun and engaging opportunity for candidates to showcase their abilities.
Naturally, at Toggl Hire, we're a little biased when it comes to skills testing. We think they're a great way to shake up your recruitment process and attract candidates from a range of different backgrounds.
Want to hear more? Check out this 1-minute video explaining how we do skills testing at Toggl Hire.
Make Your Questions Consistent
As you move onto the interview stage, unconscious bias can really start to creep into your recruitment process. As recruiters begin to meet candidates face-to-face or virtually, it becomes tricky to eliminate unconscious bias completely.
One way to tip the balance back the other way is to create a consistent interview experience by assessing candidates on exactly the same questions. While this may be a little monotonous for the recruiters, it ensures everyone has a fair and balanced shot at showcasing their aptitude for the role.
It also serves best to have several interviewers asking and assessing the responses. This gives a balanced view of the candidate's performance and allows you to build consensus as a team around who's best for the role.
Try Setting Diversity Targets
Many organization's set diversity targets for their people, so why not extend that to your recruitment process? Be careful though, it's a delicate balance between using data to measure your performance and inadvertently creating positive discrimination!
At all stages of your recruitment process, set yourself targets to measure how inclusive or diverse the candidate experience is. That could be as simple as reporting on demographic fields within your application forms or asking candidates for feedback on how the interview experience made them feel.
Ultimately, targets in your recruitment process should reflect the equal opportunities you've given to candidates for a particular role, not necessarily the type of person who went on to accept the job. Ultimately, you want to hire the best possible candidate and not favor a particular demographic and risk simply moving any diversity problem onto a new group of candidates.
Have a Fair Complaints/Appeal Process
Lastly, alongside target setting, work to introduce a fair and robust appeal process for candidates to complain if they feel they have been unfairly treated.
While this may lead to some uncomfortable conversations, a diversity and inclusion complaints process creates transparency and helps you shine a light on areas that may need improving.
It also shows candidates you're serious about diversity and inclusion. For specific candidates who have had a poor experience in the past, this will give them the confidence to apply for your roles, safe in the knowledge that your recruitment team has D&I at the center of everything they do.
Summary
Diversity and inclusion have been a hot topic for businesses for a while, but it's equally as important for a recruitment team as it is for Human Resources. There are so many benefits to making your recruitment process more inclusive, allowing you to attract high-quality candidates from every corner of society.
There are some pretty easy steps you can take straight away to make your recruitment process more inclusive. This includes re-writing your job descriptions to rid them of jargon, acronyms, or technicalities and making your interview questions consistent for all candidates.
If you really want to take diversity and inclusion one step further, why not introduce skills tests into the early stages of your recruitment process? Not only does it create a more engaging and practical experience for candidates, but it also removes any form of bias and focuses directly on a candidate's ability to do the job you're hiring for!
James Elliott is a Strategy Manager and Writer from London, UK. When not working on the day job, James writes on a variety of business and project management topics with a focus on content that enables readers to take action and improve their ways of working. You can check out James' work on his website or by connecting on LinkedIn.