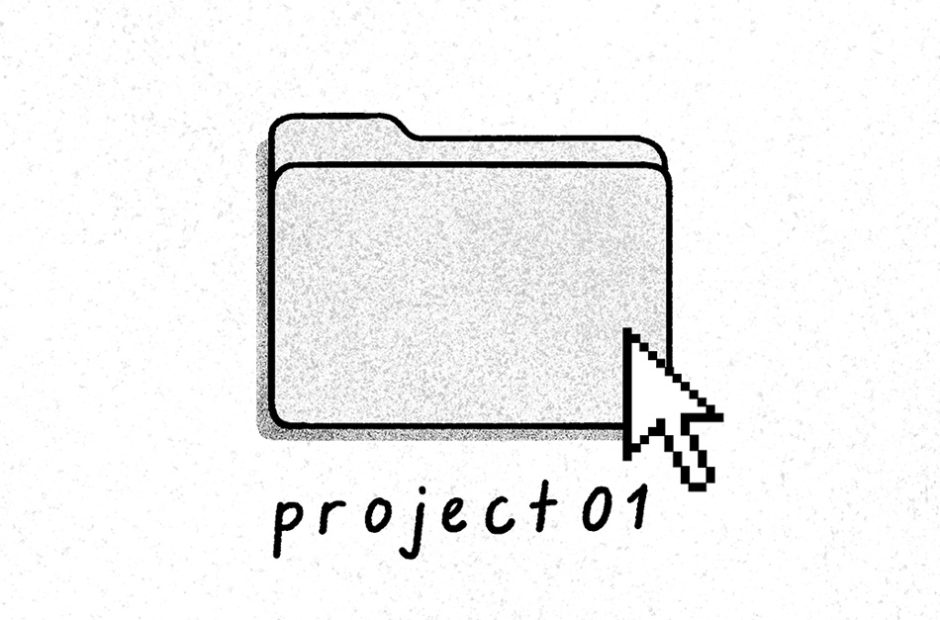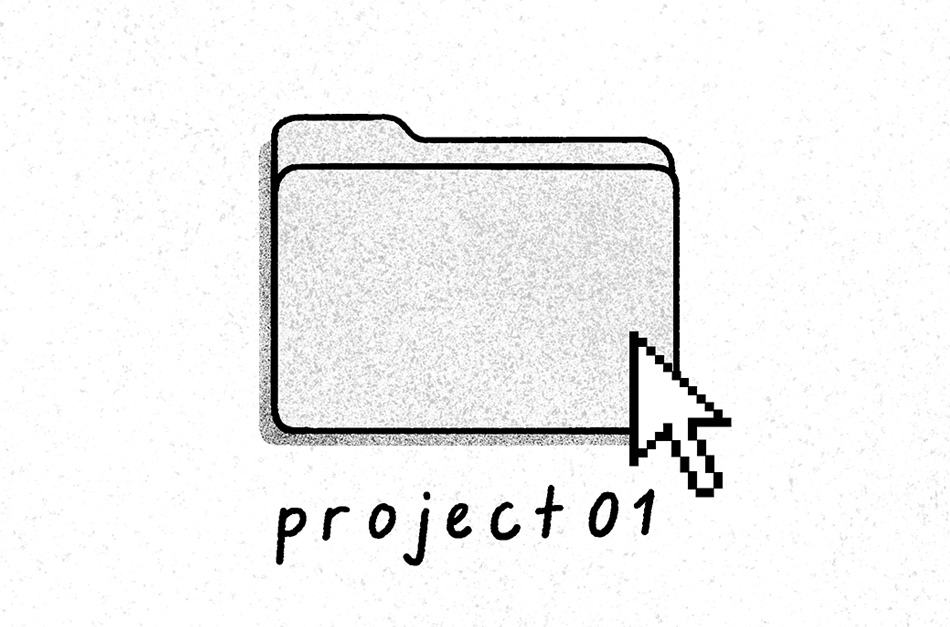 We've all heard it. Perhaps you've even said it. It's a dreaded phrase passed down through the ages from client to freelancer, and it just won't seem to go away. Every time a client, art director, or micromanaging boss requests 'just one more change,' an adobe program crashes, or so we've heard. No matter the context of its utterance, it's sure to leave a wake of passive-aggressive file names and small changes that only bring the work closer to the original version.
In commiseration with the professional creative's plight, we asked comic artist Nadine Redlich, the marvelous mind behind the hovering art director, to turn her satirical gaze on the enduring dynamic between client and freelancer. Consider it an ode to those jobs you wish, for the love of God, would end but seem like they'll endure to the end of time. Or, at least until you start adding change fees.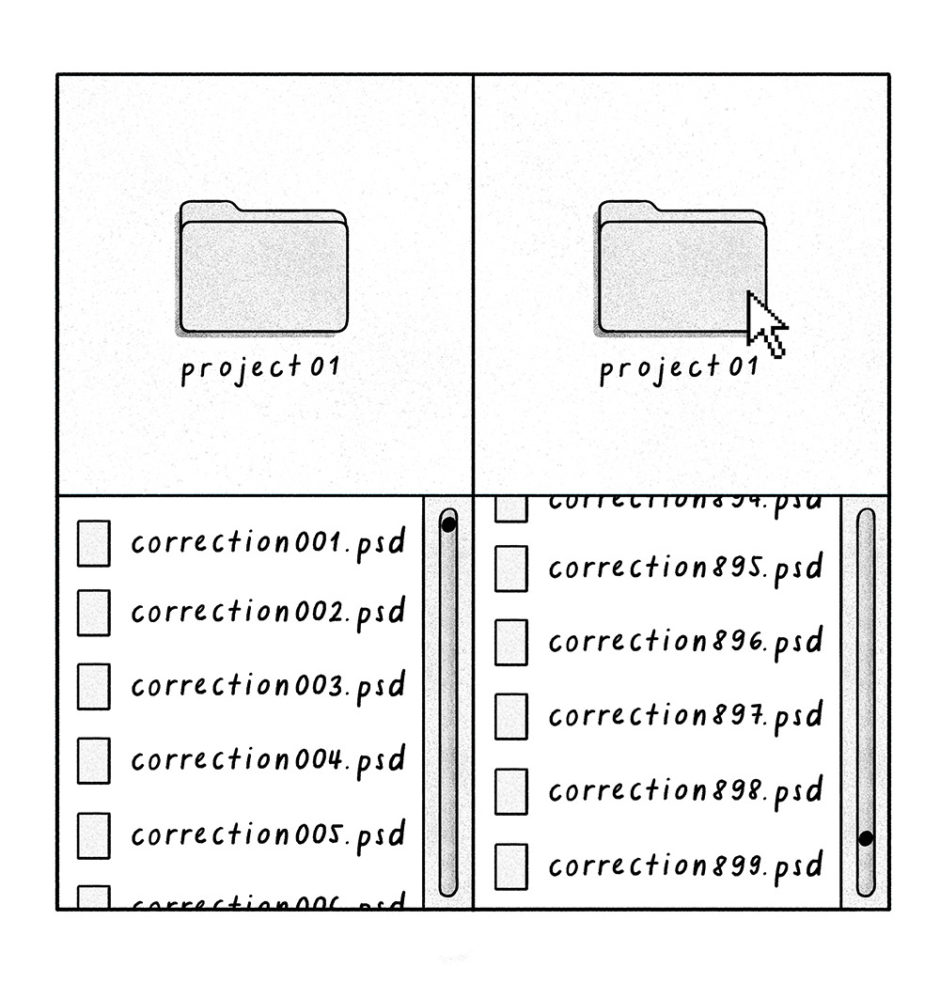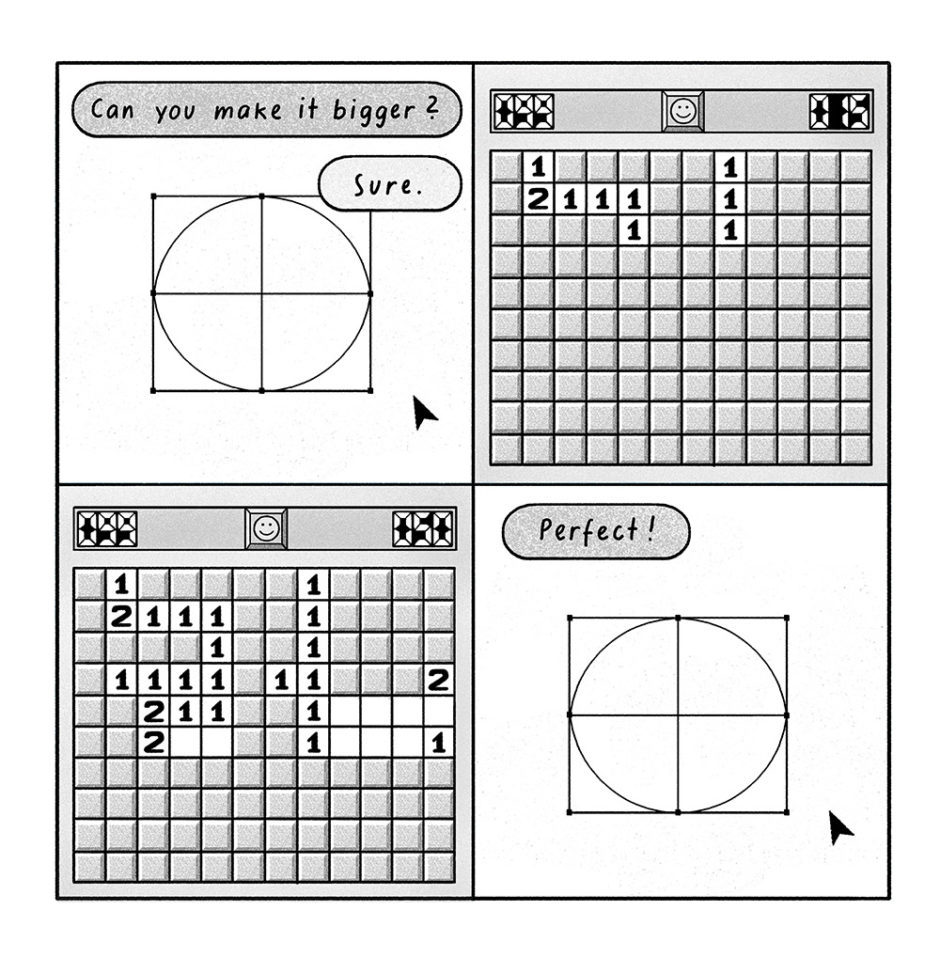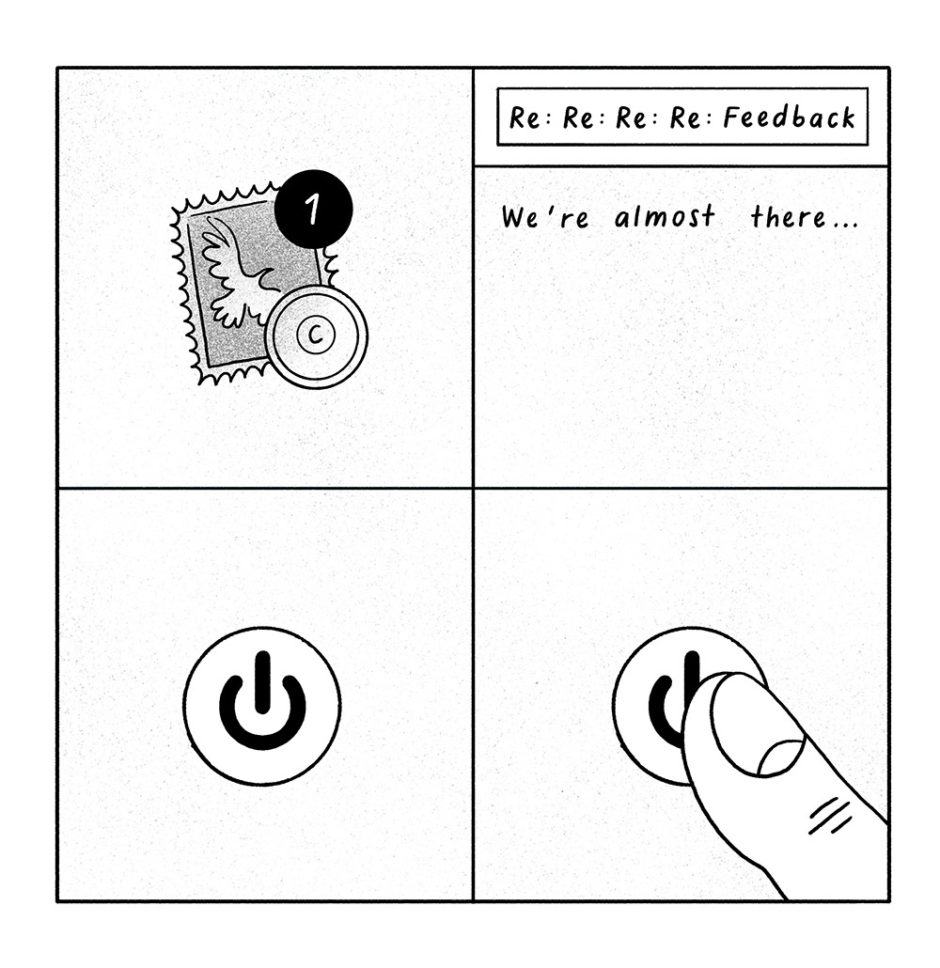 Nadine Redlich
This comic was commissioned by Toggl Track. We fund our comics by making a great, simple to use time-tracking app that works on all devices. But don't believe us. The Wirecutter called Toggl Track "the best time-tracking application for freelancers," and Allison from Twitter called us "the real MVP." Dave on Reddit only thinks we're fine. But that's ok! We think he'll come around. Toggl Track is totally free for freelancers to signup and use, so why not start tracking and see how much time all those client emails are actually taking you. It's probably longer than you think.