Meet Sam. Sam used to be a wonderful employee, but he spent the last three weeks soaking up the sun while lounging around at a beachside pool. Now, the last thing Sam wants to do is head back to work after vacation and do paperwork, read his backdated emails, and play catch up all week.
Let's face it. When it comes down to it, most of us feel like Sam in our day-to-day lives. We don't even have to go on vacation to be unwilling to wake up and go to the office each morning.
If you are struggling with the idea of going back to the office after a nice vacation, we have a few tips in store for you. These tips won't replace your comfy spot on the beach, but they might help you cope a little better with the shock of returning to work.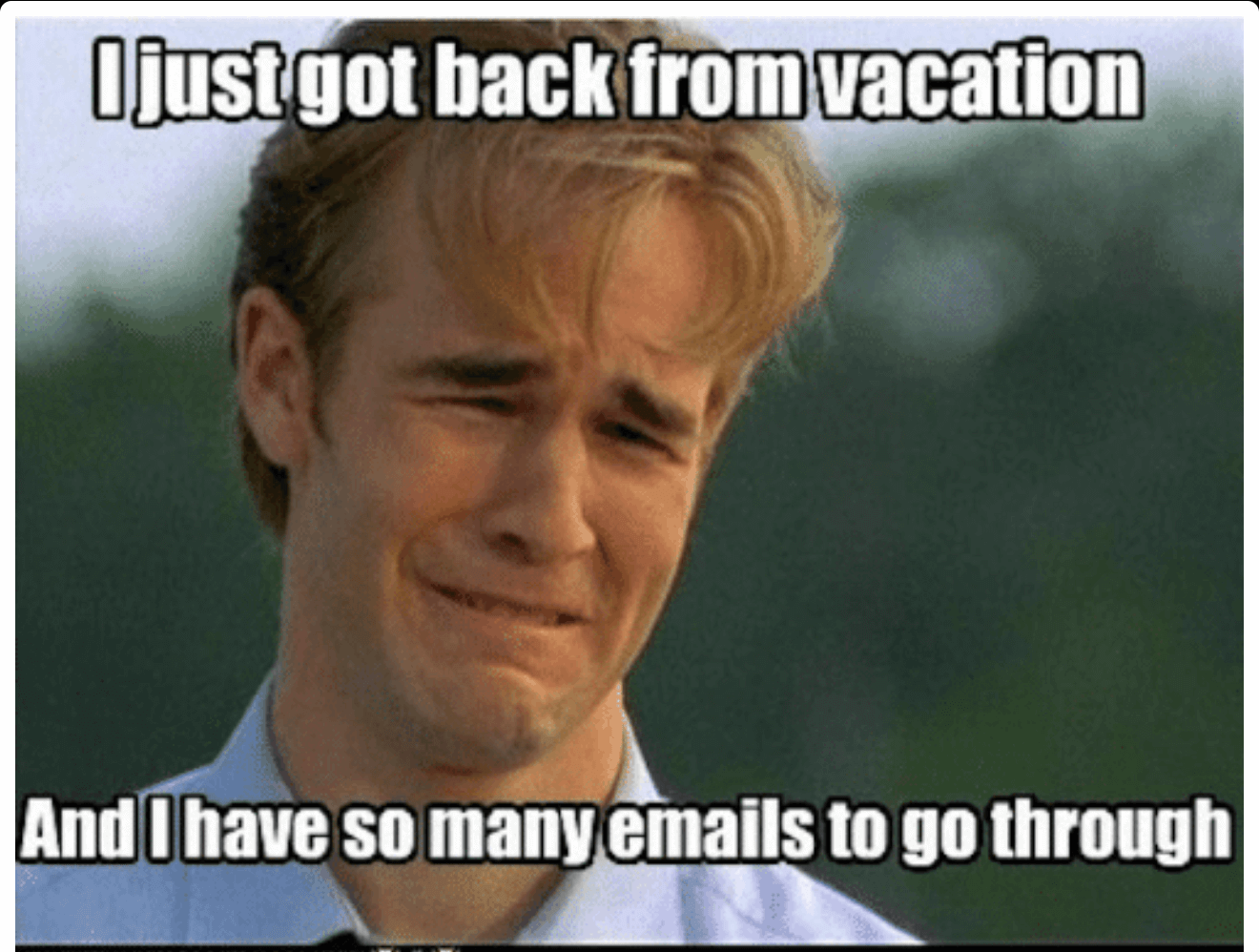 Overwhelmed? It's Time to Start Coping
Having a job you love and a passion project help give your life meaning. Even if you are already at your dream job though, you probably wouldn't mind a few more days of sleeping in on vacation. If you already know how hard it will be to go to work after vacation time, you can make it easier by taking things slowly at first.
Instead of rushing straight back to the office, give yourself a few days off between your vacation time and your first day back at work. This allows you to take care of errands, relax at home, and get back into the right mindset. In addition, this technique means your last day of vacation isn't spent waiting in airports or stuck unpacking with a sunburn.
Another way to cope is more hands-on. Pick up a new hobby like meditation or yoga. Both of which can help soothe both the mind and spirit.
The reason people often need a vacation so badly is to cope with the stress of work. If you learn how to handle stress and negative feelings through meditation, it helps to ease the transition between work and vacation time. You'll still be painfully aware you aren't on a beach, but it won't be nearly as depressing.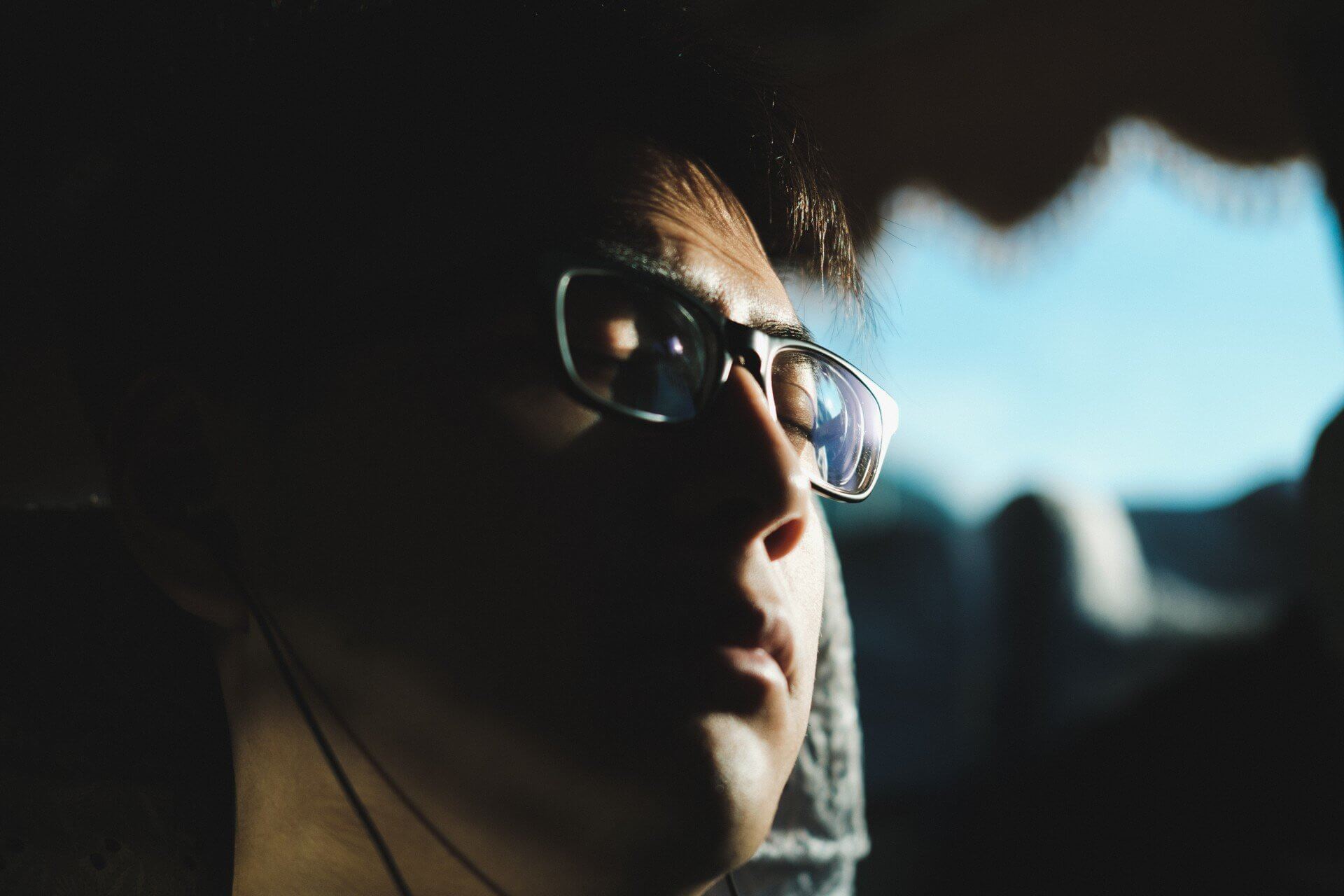 Another idea for coping with work is to take a break. Even though you are back at the office, you might not be operating at full steam just yet. You need a few days to get back in the swing of things before you can really do your best.
Try to be kind to yourself. You can take a break every few hours to decompress and refocus your mind. By focusing on one task at a time and giving yourself a break, you can avoid being too overwhelmed during your first few days back.
Get Used to Your Work Schedule Again
Don't force yourself to do too much, too fast. Before you even go back to the office, sit down and review what you need to do. Take some time to plan out the first morning or entire day you will return to work.
Go through the projects you were working on before you left on vacation and see which projects are still being worked on. Then, make a to-do list for everything you will need to do and which projects you need to follow up on. Prioritize who you plan on talking to and what you need to do.
If there are any tasks you were unable to finish before your vacation, take some time to get them done. This will give you a natural starting point. It is also an easy way to get used to normal work again.
Whatever you do, don't try to take on too many projects or new activities too soon. You don't want to feel overwhelmed or exhausted on your first day back. Do everything in moderation and take each project step by step.
Write Out a List of Your Projects Before You Leave
If you already expect it will be hard to go back to work after vacation, then you should plan ahead. Before you leave on vacation, take some time to prepare your office for your return. Start by writing down a list of all of your projects before you go anywhere.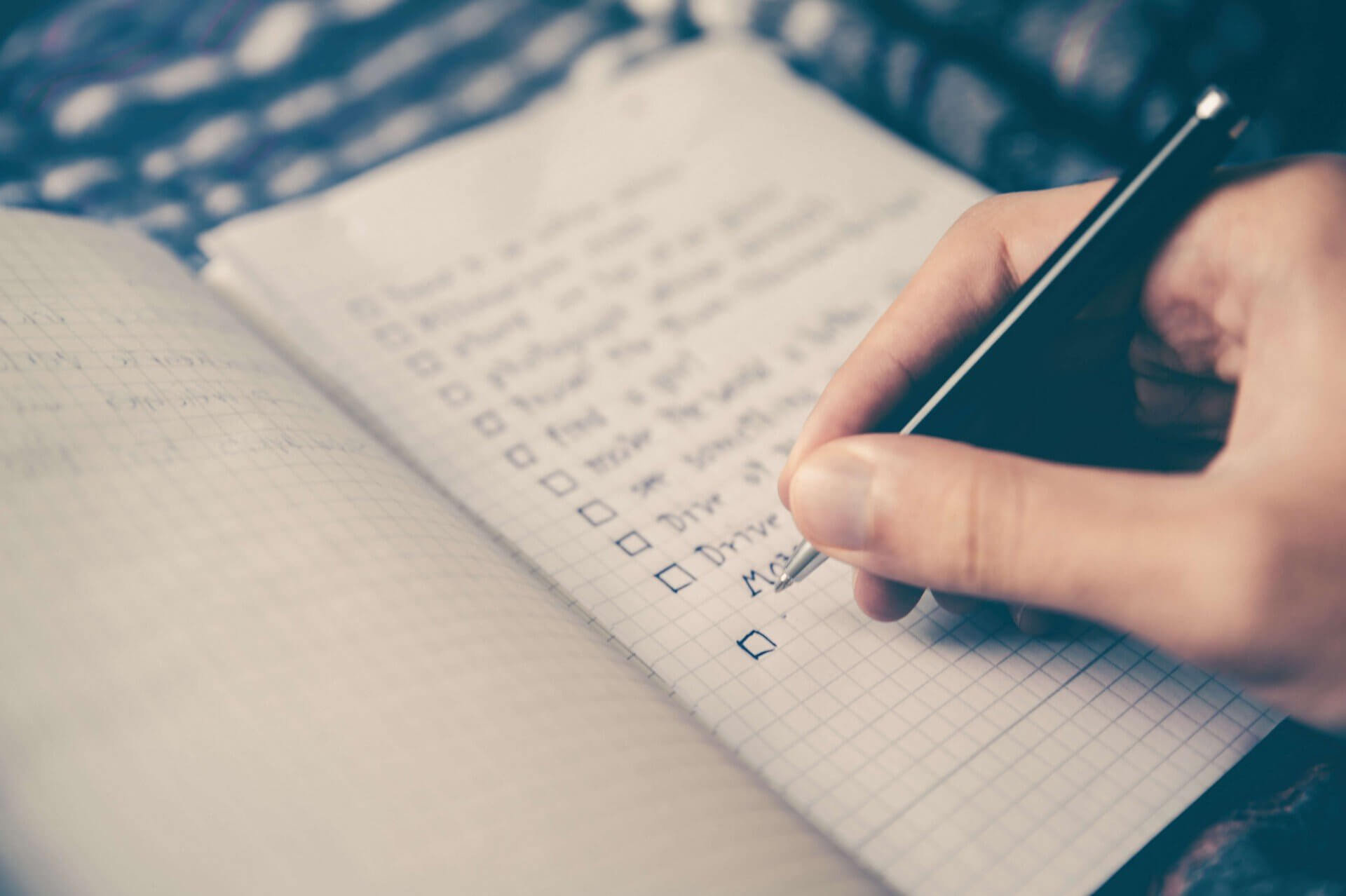 When you make out this list, remember you will be returning to work after a long, well-deserved break. You might not remember what certain acronyms or short reminders mean. Be clear about what you are doing with each project.
You should also include what you are waiting on for each project to be complete. For example, you may want to add a checklist reminder about a report deadline or when your boss will be giving you feedback on a proposed draft. Don't assume you will remember important dates or project reminders when you return to work after vacation time.
After you write down the state of your projects, turn it into a priority list. Which projects need to be worked on first when you come home? While priorities can change quickly when you are gone, this list will help you determine which things to do first when you go to work again.
If you have any items on your to-do list you never plan on doing, it is time to do some spring cleaning. Toss out unnecessary agenda items. Going back to work after vacation is a chance for you to get rid of anything old or unnecessary and gain a fresh start.
As you write down your to-do list, you may realize there are some tasks you can't wait to do. For these projects, you will need to find a co-worker or employee who can help you out. Any can't-wait tasks have to be delegated.
Whether you are enjoying a croissant in France or night market food in Taiwan, someone has to keep your project on schedule back at the office. You need to be clear about who is responsible for each task and give your co-workers a clear deadline. Afterward, tell your boss about each task delegation, so they can get help from the right person while you are away.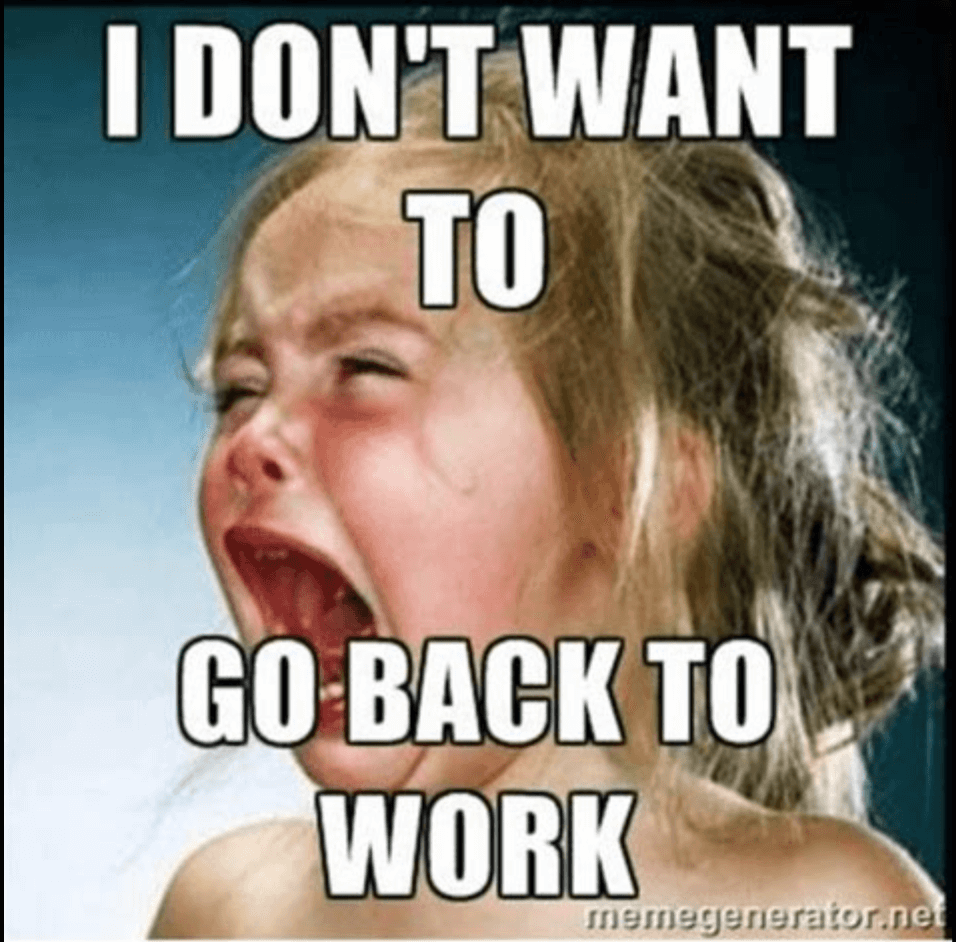 Ask for Updates
This work after vacation meme shows a universal feeling: no one ever wants to go back to work after vacation. One way to make your process easier is by going out of your way to ask for updates. Your co-workers were working during the entire time you were gone, so they certainly have updates to share.
Getting updates is generally easy after a vacation. Many of your co-workers will want to ask questions about your vacation and talk about where you went. Feel free to share your stories and experiences.
While co-workers ask you about your vacation, this is a good chance to ask them about their future plans and see what they did at work while you were gone. These casual conversations are great for learning about small changes and developments your boss may have forgotten to share in an official update.
Another great way to plan for your return to work is to ask for an update email. Talk to your manager and see if they will email you the day before you return to work. This message can include all of the critical priorities and new expectations for your day back at the office.
Your manager might get busy and forget about the update over the days and weeks of your vacation. Because of this, you should send your manager a message a few days before you plan on going back. This message can be a simple email prompt to see if there have been any changes while you were gone.
If your manager doesn't reach out to you before you return or you forget to ask them for an email update, you can always ask for help on the morning of your return. Once you return to the office, ask your manager for a morning huddle or team meeting before they get busy. A quick meeting can help you learn about the day ahead and which tasks are the most important.
Take a Buffer Day
There is no reason why you have to leave the airport and drive directly to work. You'll want at least a few hours between returning home and going to work. With weather problems, flight cancellations, and other unexpected issues, you need to give yourself some buffer time between ending your vacation and starting your work week.
While each vacation day is precious, there is no point in stressing yourself out by heading straight back to the office. Instead, give yourself a buffer day at home. Run some errands, unpack, and reconnect with your loved ones.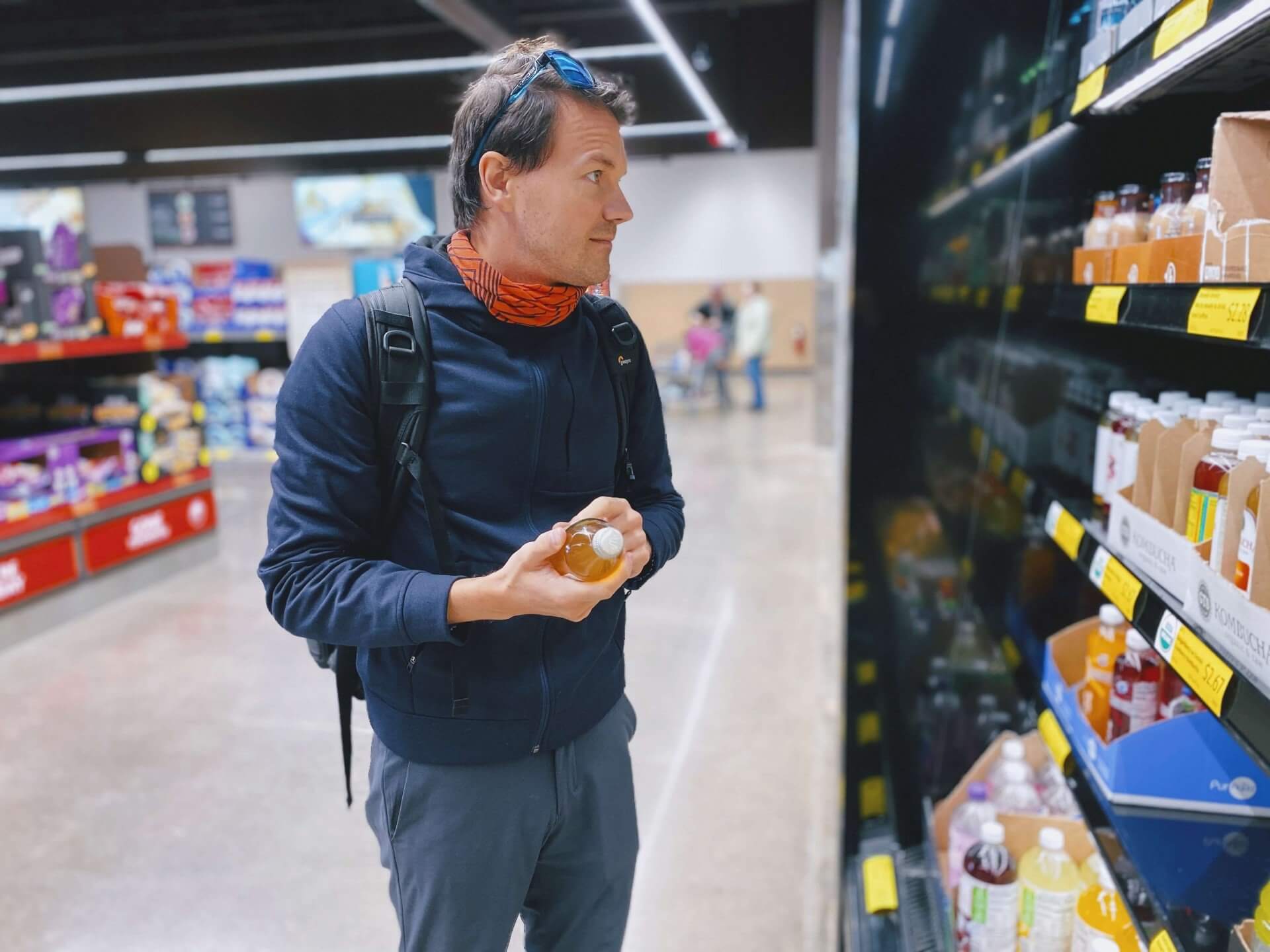 You deserve some space as you adjust back to normal life. Don't expect yourself to get back in the swing of things right away. You need to restock your fridge and overcome jet lag before you can be a useful part of the workforce.
If you really want to ease your transition, try bringing a little bit of your vacation home with you. Bring photos of your trip, a souvenir or another item to your office to remind you of your vacation. Whenever you start feeling overwhelmed, you can sip the coffee you bought or look at the figurine you lugged home and remember your vacation.
Ease Your Way Back Into Normal Life
Even people who absolutely love their jobs often dread going back to work after vacation hours are over. No matter what you do to make the transition better, you may never want to head back to the office after a wonderful, unforgettable vacation. Sometimes, the best you can do is make a few changes, so your adjustment process is as easy as possible.
Want to learn ways to boost your productivity and stay on track whether you're coming back from a long vacation or a standard two-day weekend? Make sure you keep up with the Toggl blog for frequent articles on topics like these!
Logan Derrick is a full-time business writer and content marketing strategist. For years, he has worked closely with several project management professionals, learning from them and increasing his own knowledge of the industry. Having held multiple management positions in fields ranging from customer service to marketing, Logan has found a passion for helping others learn about project management, marketing, and the powerful tools available to professionals today.