Let's be real, work schedules can be a drag. Whether you have a small team, or a massive team, there are a lot of factors you have to consider when making a work schedule. You have to consider the needs of each member of the team, as well as the project deadline. Don't let this frighten you, though! We all strive for a perfect work schedule, so let's go over a few ways you might be able to improve your schedule.
What does a good work schedule look like?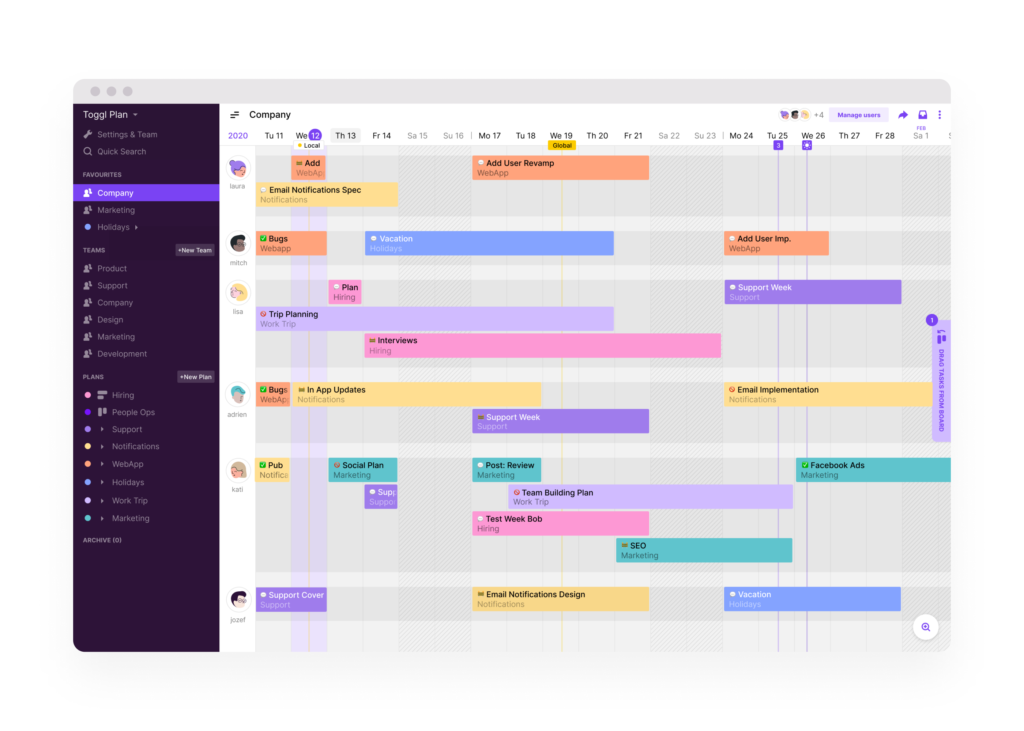 It doesn't really help learning about how to create a better work schedule if you don't understand what one looks like. In a lot of cases, a good work schedule looks different from person to person, but they should all have the same goals. Ideally, a good work schedule should:
Some of those might seem a little far-fetched, but you'd be surprised at what a good work schedule can accomplish. Now, let's get into how to put the points above into action:
Establish a guaranteed communication method
Communication is important in any industry, and for many reasons. In this case, you'll want to establish a team-wide communication method that will allow you to easily communicate with team members. You never know when you might need something to be done or information to be distributed.
Don't do all the heavy lifting
As a manager, there are plenty of times when have to take the helm and lead your team, but that's not always the case. If you have enough trust in your team to finish a project, then you should trust them enough to make their own schedules every once in a while. Having them create their own schedule accomplishes two things:
Get them more involved and engaged in the project
As an exercise, consider starting a schedule and leaving it purposely incomplete. Then, give everyone the portion of the schedule that's theirs and allow them to fill in the blanks. You'll give yourself more time to work on other things, and get your team more involved. Once all is said and done, go over and fine tune the schedule if needed.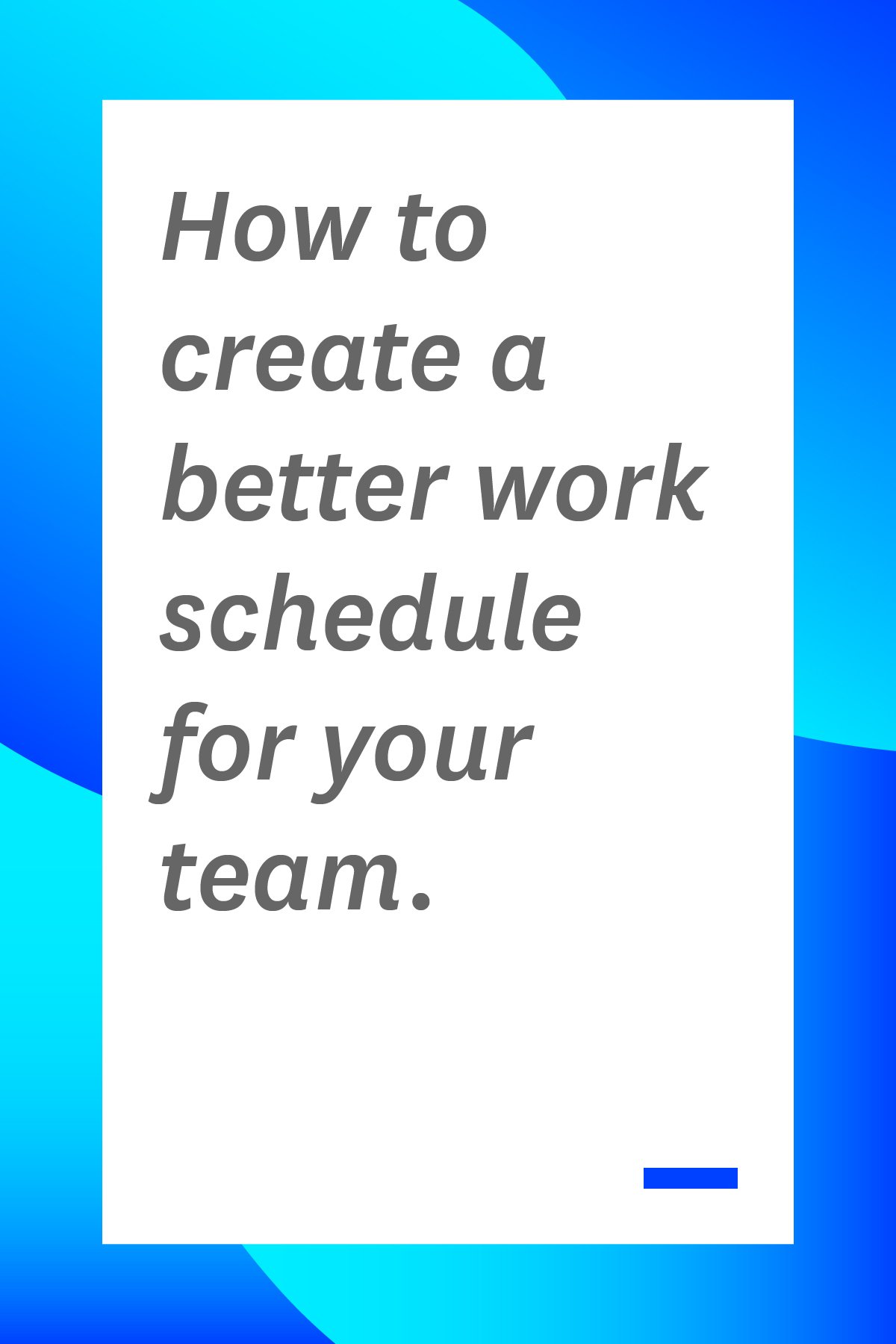 Set realistic and clear goals
We'd all love to be able to knock out entire projects, one after the other, with no hiccups, but the reality is that that will almost never happen. It's important to be optimistic, but it's also important to set goals that you know for sure that you and your team can complete. If you set unmanageable goals, you're setting yourself up for failure, and stressing everyone out in the process.
It helps to know what your team is capable of, which can be difficult for new managers. The best way to approach this is to include your team in the schedule making process. Like we mentioned above, allow them to create their own schedules so that you can better gauge what they're capable of.
If you're trying to encourage balanced work schedule habits, one of the best practices is to get to know your team both inside and outside of work. Take some time and sit down with them. Ask them about their strengths and weaknesses and take them into consideration next time you create a work schedule. Besides that, you'll be surprised at the motivational and productivity boost a personal conversation can give.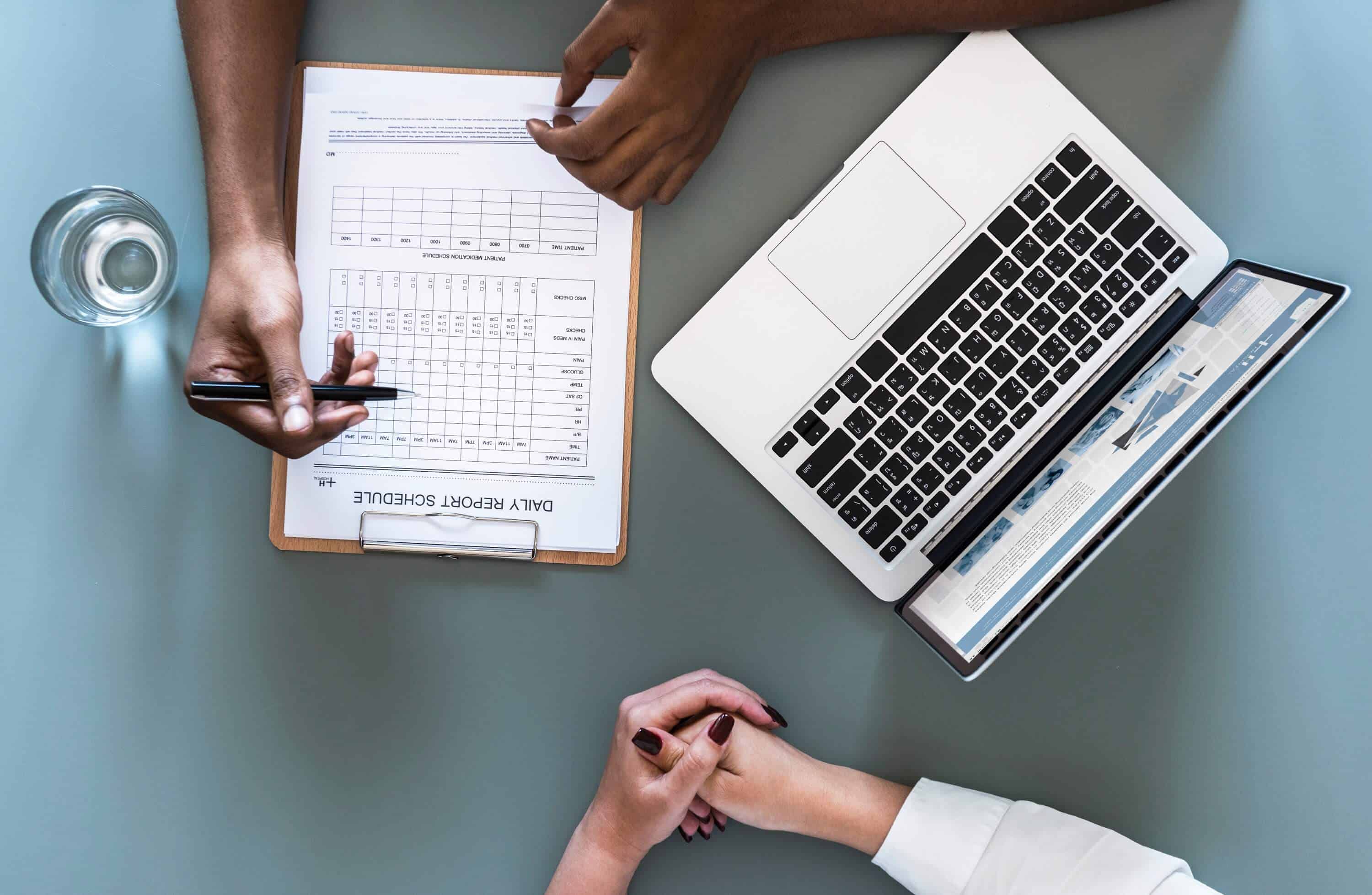 Get the work schedule out quickly
You want to be detailed and accurate when creating the schedule, but you also don't want to keep the team waiting. Everyone needs time to study and understand the road ahead, and you need to give yourself time to make adjustments if needed.
Schedule making will become easier and you'll become faster with practice. If you're caught up with the fine details, ask a fellow team member for some help.
Use the right tools for the job
You wouldn't go to football practice with a golf club, would you? In the same way, you should always be familiar and comfortable with the tools you're using to create a work schedule. We recommend Toggl Plan as the ultimate work scheduling tool.
Establish a guaranteed communication method
Toggl Plan is the ultimate collaboration tool. When things do change, everyone will be able to quickly see that the plan has changed, too because it's so easy for anyone on the team to edit your work timeline. On top of that, Toggl Plan allows integration with Slack, so that you can get fast notifications.
Don't do all the heavy lifting
Schedules change constantly, and you need a schedule that's easy to edit and update when plans change. Toggl Plan is perfect for this. You can duplicate recurring tasks and change the permission settings so that team members can create or edit their own work schedule. You'll always have the birds-eye view of what everyone is working on.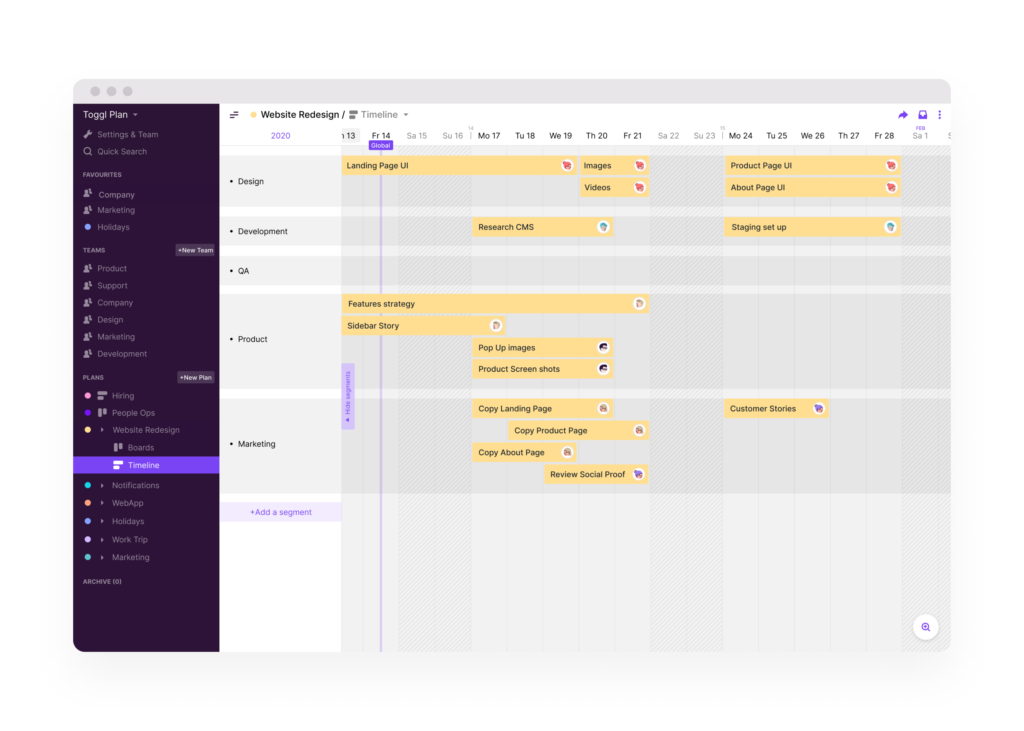 Toggl Plan allows you to keep your schedule realistic. With the big picture view, you'll always know when someone is on vacation or everyone has a public holiday.
The zoom feature is a simple yet powerful tool that "zooms-out" of the week's schedule so that you can get the bigger picture. You can zoom out to a week, month, 3 months, or even a year.
Another, and possibly one of the most helpful features Toggl Plan has to offer, is the milestone feature. This feature allows you to select any date on the calendar and set it as a milestone. It helps give the team something to look towards and break down any project into smaller, more manageable pieces.
Get the schedule out quickly
With Toggl Plan, as soon as the schedule is done, it's ready for everyone to view. In addition, if something needs to be edited, you can adjust the work schedule instantly, and everyone will see the change to the schedule immediately.
Get organized and create a realistic work schedule for your team with Toggl Plan.
Like many other people, Zach McDaniel gained his knowledge of management and project management through research and necessity. He believes that the most interesting thing about project management, management, and productivity is that there are so many different strategies, so there's always something new to learn and share.