Hiring a marketing person is not as straightforward as it might look.
Not only are there many different types of marketers, but each candidate also brings their own unique combination of marketing experience and competencies.
And to make it worse, a great marketer can still turn out to be a bad hire if you go into the hiring process with the wrong requirements.
So, how do hiring managers find 'the right marketer'?
This article will guide you on how to hire a marketing person by sharing info on:
The main types of marketing managers
The skills particular to each marketing type
What digital marketing skills to look for when you hire marketers
Freelance vs. full-time marketing manager resource
Smart hiring process: finding the right match fast with skills assessments
Start by defining your marketing goals: What type of profile and marketing skills do you need?
The field of marketing is broad. In fact, it's a lot broader than many startup CEOs or business owners think. There are many areas of specialty, such as social media marketing, paid advertising, product marketing, and even communications (who knew!).
Since not everyone is aware of the vastness of the marketing field (especially those with a technical background), it introduces the risk of hiring someone specializing in a particular field that may not be the right fit for your business, at least not yet.
Finding your first marketer starts with determining your business goals. And this will depend on what kind of business model you have, and how your business will grow.
For example, if your business adopts a product-led growth strategy, you might use PR and content as the main growth driver. Naturally, you'll need a person with those specific skills. Or if your organization is sales-led, growth depends on adding someone to the existing team that is strong in creating sales enablement material.
So before hiring a marketing person, you need to know how your company will grow, then match the marketer's profile to your growth strategy. This process will also help you answer the question, 'why are you hiring now?'.
Understanding the four main profiles of marketing managers:
Product Marketing
Product marketers specialize in the activities where product, sales and marketing converge. Product positioning and messaging, competitor intelligence, and creating sales enablement assets — all fall under the product marketers' domain.
The best time to hire this breed of marketer is when you already have a stable product and after you've hired a product manager. Product marketers can be a good fit for 'the first marketer' role if your product has already found a product-market fit and is showing signs of sustainable growth.
You'll find product marketers create the most value through product storytelling, competitor analysis, and crafting impactful sales collateral.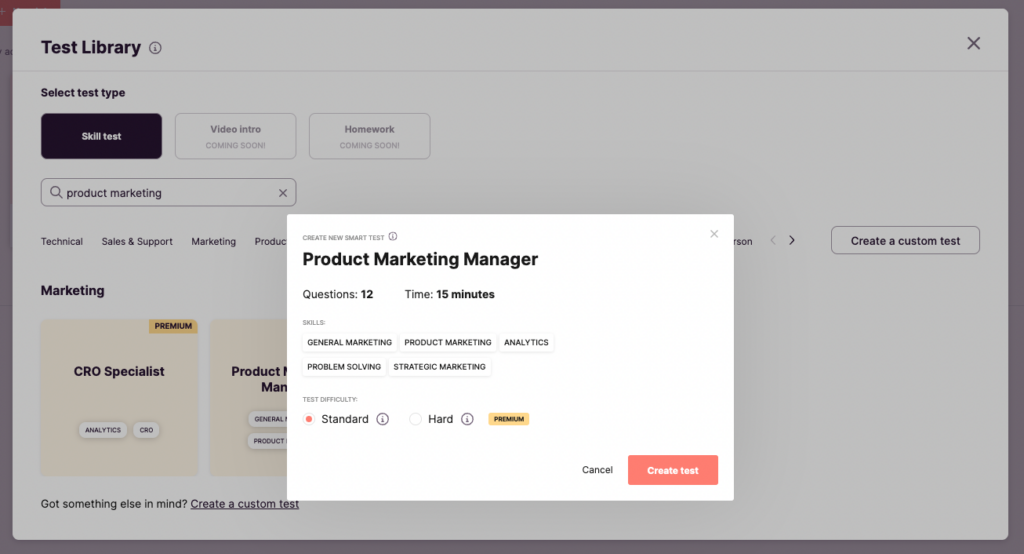 Performance Marketing
A performance marketer focuses on driving the performance of digital marketing campaigns, such as pay-per-click (PPC) advertising and Google Adwords, newsletter sponsorship, or native advertising.
When's a good time to hire a performance marketer? When you already know your product is needed (and it's not just your CEO saying that…) and who your ideal customer is. As the cost of advertising is on the rise, you should allocate a marketing budget to paid media campaigns before deciding who to hire – if your budget is small, it might be better to hire a freelance performance marketer or an agency.
Digital marketers will create the biggest impact by measuring and improving the performance of digital marketing campaigns. They're typically more analytical, with a good grasp of numbers, google analytics and keyword research.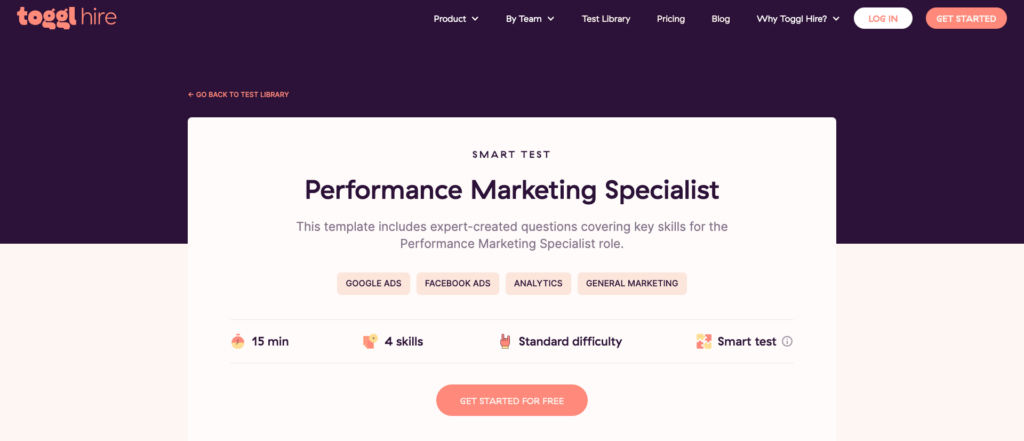 Communications
The communications side of marketing typically includes PR and media relations, internal communications, content marketing, and your community or influencer network.
Once you've got product, brand, and performance marketers on board, then it's probably a good time to consider roping in a communications person too.
You'll find these marketing managers strengthen the business most in the areas of brand positioning, social media and influencer marketing, internal messaging, like promoting a company celebration or news, and public relations management.
Recommended reading: How to Get Communication Skills Assessment Right With Your Next Hire
Brand or creative marketing
A brand marketer is a person that creates your brand story and voice. They ensure that every brand decision ultimately leads to improved sales by initially creating a comprehensive brand marketing strategy. Their role also ties in many areas of marketing, such as content, social, design, and research.
Once your product is established and you know who your customers are, you can start to build your brand's personality with a brand or creative marketer.
You'll find these marketers add value to the business by creating a strong brand identity, events strategy, raising brand awareness, and boosting customer loyalty.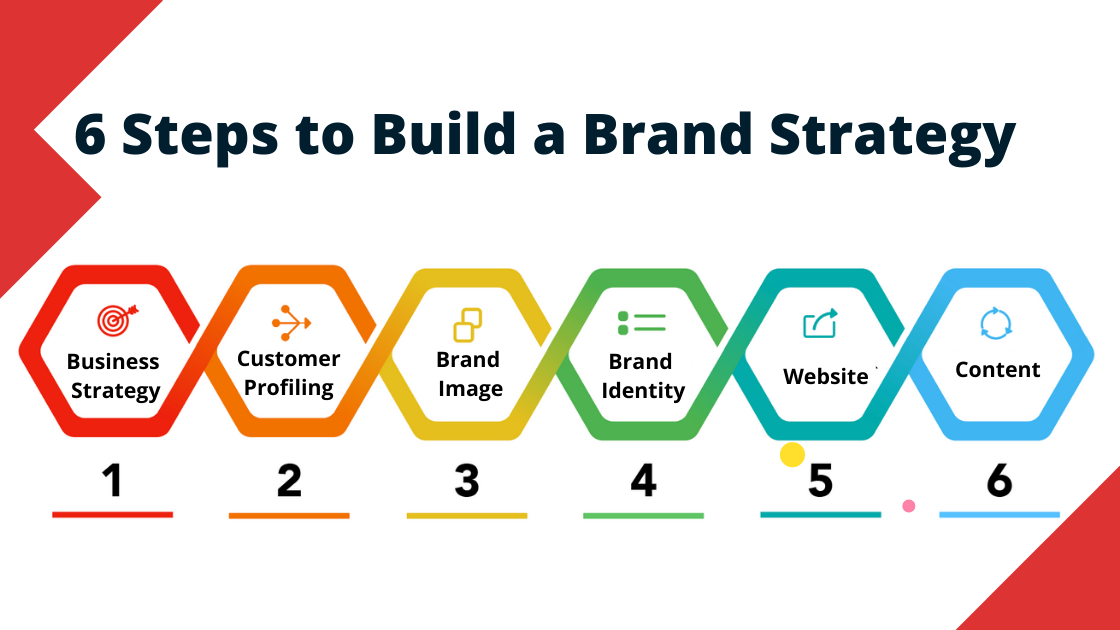 Identify what area of marketing is your main priority – and avoid these mistakes
When considering the four main types of marketing managers, business owners should be clear on what their current marketing needs are to ensure they don't hire the wrong person.
Not having clear business goals
If you don't think carefully about your organizational needs, you could end up looking for an all-in-one unicorn candidate. And in that case, you're looking for a needle in a haystack, in another dimension.
It's possible you could also be getting ahead of your actual organizational needs by thinking you need particular marketing functions, like performance marketing, when you actually only need those capabilities at a later stage.
Overshooting on role seniority
Another risk with hiring someone without understanding how they fit into the growing team is that you could overshoot on role seniority. In other words, you may hire a VP when you only need a marketing manager initially.
Tip: A clear job description can reduce confusion and speed up your marketing professional hunt.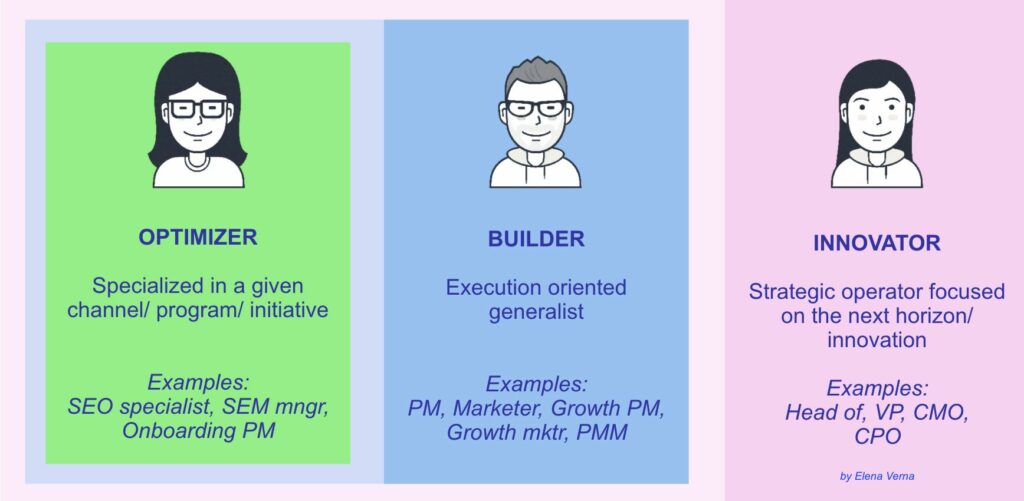 8 marketing skills to look for when you hire a marketing manager
So, you've got an idea of what kind of marketing person you need. Nice! Now, your first marketer will be well-versed in many areas, but these 8 skills are the core capabilities they should have to quickly begin adding value to your growing enterprise.
#1 Writing skills
The ability to create simple, engaging copy is a valuable skill for your first marketer. That means crafting content that is free from technical jargon and that connects with your audience in a way that is:
informing
entertaining
inspiring
convincing
These skills can be applied to all aspects of marketing content, including social media, content marketing, and paid advertising, for instance.
Reduce the stress of hiring the wrong person with Toggl Hire. Using prebuilt role-based skills assessments and homework assignments, your first marketer — one with the right skills, is only a few clicks away.
#2 Research skills
Research is another important skill they'll need. This could be in the form of customer, market, or general research for content marketing.
The info gleaned from research helps a business to know their competitors better, learn how they're different from competitors, build a better picture of what customers want, and how to communicate to them effectively. Research is vital in helping a business grow and building brand equity.
Get closer than ever to your customer. So close, in fact, that you tell them what they need well before they realize it themselves.

Steve Jobs
Here's a short, helpful video from HubSpot on how to conduct effective market research:
#3 Analytical skills
The ability to think logically and use data to continually improve on outputs, like social media campaigns or website traffic, is essential in today's data-driven workplace.
What are analytical skills?
Analytical skills are a person's ability to gather and analyze information and draw conclusions from that data that help solve business problems and improve the result of what's being measured.
Marketers should have these essential analytical skills:
critical thinking
data analysis
creative thinking (or thinking out of the box)
problem-solving
Shortlist candidates with Toggl Hire's automated skills checks to highlight quality candidates and save time by only interviewing marketers with the core skills you need.
#4 Collaboration and teamwork skills
Your first marketer will be working closely with other colleagues, such as the sales and product team, or with external people, like SMEs. They'll need excellent communication skills and experience collaborating with (ideally remote) teams. Having a high emotional IQ can also be a helpful asset when dealing with diverse teammates from across the globe.
Though some marketers prefer working creatively by themselves, your first marketer should be someone that plays well with others too!
Tip: You can help teams work better together by doing team-building exercises that strengthen these skills.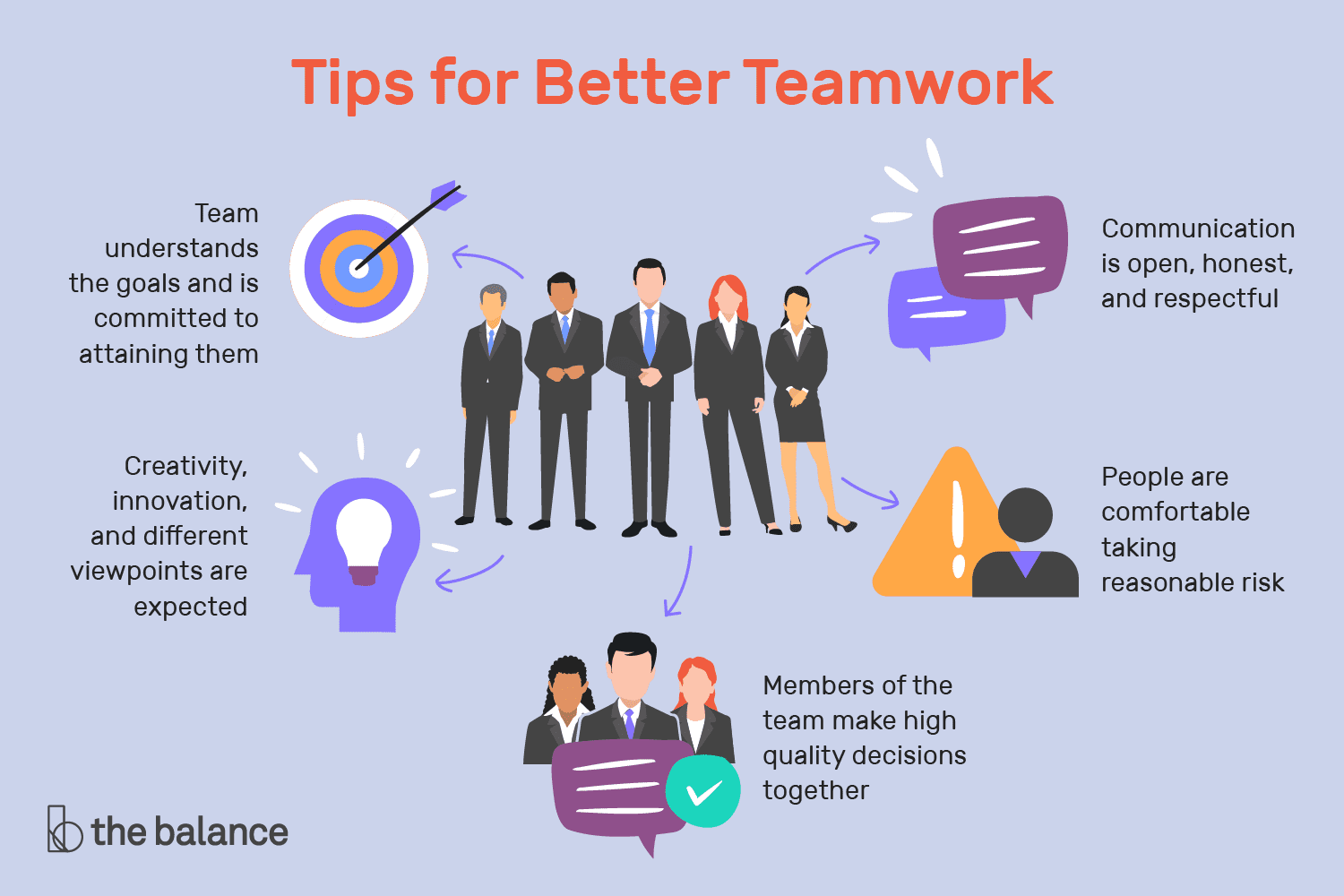 #5 Technical skills
Today, marketing is all about using online software to perform marketing tasks, from planning and strategizing to communicating and collaborating with the team. Any marketer you get on board will need to be tech-savvy to keep up with the pace of digital marketing deliverables.
Familiarity with online document sharing, communication, CMS, inbound marketing, and basic analytics tools is a definite advantage.
Though every marketing role requires different technical skills, a few core skills stand out for each main type of marketer — such as SEO, content optimization, storytelling, and research for creative or brand marketers.
#6 Demand generation
What is demand generation exactly? Here's what marketing guru, Neil Patel, shares:
Demand generation is creating interest in your products or services to build a healthy pipeline of qualified leads for your sales team.

Neil Patel
It involves targeted marketing efforts that help potential customers know what problem exists and how you solve it for them.
Any kind of thought leadership content that promotes a company's strategic narrative – podcasts, conference speaking opportunities, Linkedin posts, or panel debates – can help brands build a future pipeline of qualified leads.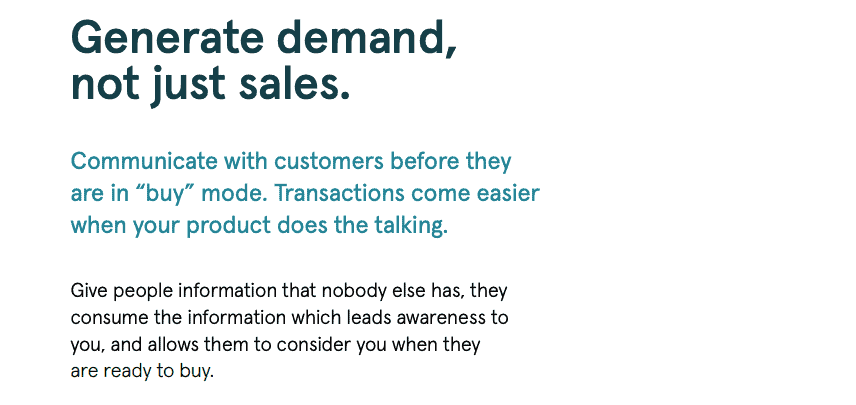 #7 Paid marketing
This particular skill is about managing paid digital media and includes channels like Google ads and paid ads on social media. Your first marketer will need this skill set to help create a seamless user journey and increase your web traffic quickly (faster than SEO strategies).
As you're just finding your way to the market or getting ready for rapid growth, your advertising budget is limited. Having a marketer on board who can use pay-per-click ads to validate product messaging, find great-performing keywords, test creatives and feed the findings back into the ongoing marketing efforts is a competitive advantage. The right marketing manager will have at least some familiarity with paid media tactics.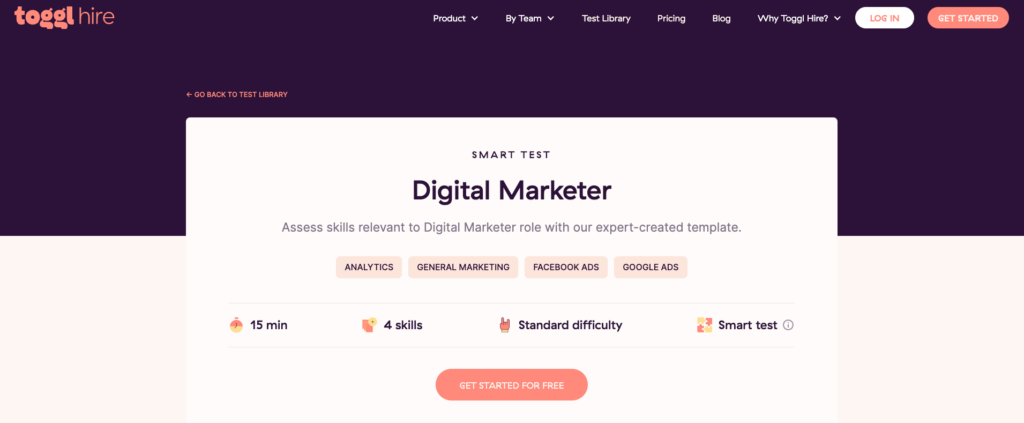 #8 Project management
Marketing generally involves a lot of moving parts. Your first marketer should have project management experience so they can prioritize and cope better with tasks and projects — especially since the scope of their work will grow quickly.
When they take on a new project or big task, they should be able to:
provide basic guidelines
answer questions
break projects or bigger tasks into smaller tasks
manage deadlines
oversee everyone involved to ensure they deliver
Plus, being able to remain calm under pressure is a key skill they need to get the necessary cooperation when they need it.
Deciding between a full-time vs. freelance marketing manager
Now that you know more about the skills out there, the next thing is to establish if you need a marketing manager on a full-time or part-time basis? Or whether you should consider roping in a marketing agency?
Budget usually plays a big part in this decision-making.
For startups, working with a freelancer (or multiple freelancers if needed) offers flexibility while helping with cost-saving as you can ramp your spending up or down as needed.

A full-time person may cost the company more, but can also offer stability, as well as a valuable resource with intimate knowledge of the company. With an in-house marketer, you're also investing in the future – any insights tied up to marketing tactics, marketing tools, or your target audience will be easily accessible for future marketing hires.

Finally, getting support from a marketing agency may seem costly, but offers a wide range of expertise that would cost several times more to build internally.
Using skills assessments to hire top marketing talent
If marketing isn't your area of expertise, filtering out the best candidates from the best talkers is a mammoth task. Frankly, it's a recipe for hiring the wrong person.
Instead of placing so much trust in a resume or an interview, we'd recommend zeroing in on the proof of competence.
To fast-track your search for top marketing pros, try using skills assessments as a candidate shortlisting tool. You'll help your team speed up the hiring process by focusing only on potential candidates with the right skills and relevant experience.
With Toggl Hire, you can set up a skills test quickly by selecting the skills you're looking for and automatically create a test using questions created by trusted subject matter experts.
Hiring the right person is a lot easier when you base decisions on evidence, not gut feeling!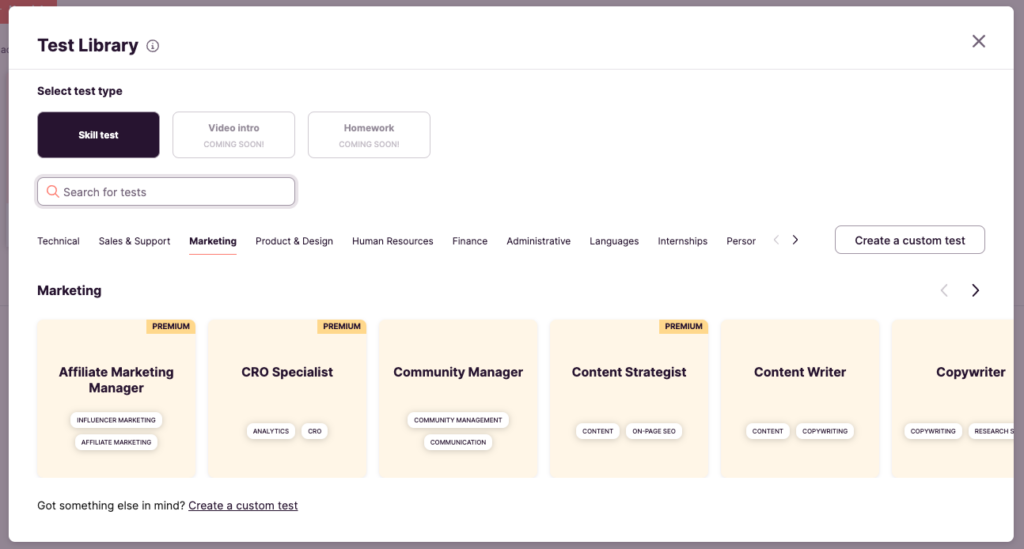 Key takeaways for hiring good marketers
You should now have a better idea of what the right marketing person means for your organization.
Once you know which specialities or skills fall under which type of marketer, you can better select your first marketing manager that'll grow your business.
To summarise, here are the key takeaways for hiring the right marketing person:
Before hiring: get clear on your business strategy – how does your business grow? And why are you hiring now?

How to find marketers: match the marketing profile to your growth strategy. What are the core responsibilities and goals for this position? What's your strategy bet? e.g. are you betting on social media strategy, search engine optimization, paid ad campaigns, email marketing, PR, or something else?

How to make the right marketing hire: streamline the hiring process by moving away from embellished CVs as your main screening tool to assessing which candidates actually have the right skills. That way, you get a good match from the start and avoid the high cost of a bad hire.
Hire a marketing person confidently – try Toggl Hire's skills-based hiring platform now.
Juste loves investigating through writing. A copywriter by trade, she spent the last ten years in startups, telling stories and building marketing teams. She works at Toggl Hire and writes about how businesses can recruit really great people.