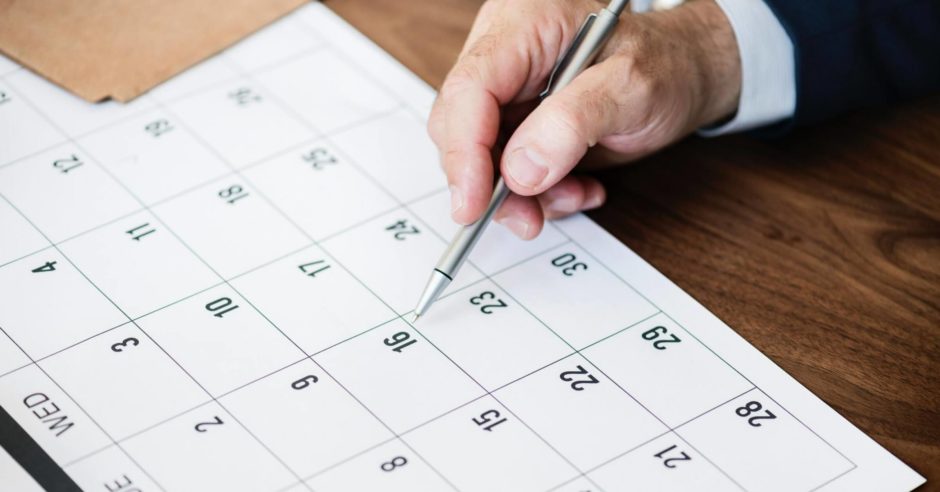 Project schedules aren't always easy to make. Depending on the project, you can have a schedule that's clean and straightforward, or a tangled up pile of tasks. Ideally, we want to avoid a mess, so let's aim for the first option.
The idea is simple, create a project schedule that doesn't get everyone confused. Believe it or not, there is an easy process that makes creating the perfect project schedule a lot less confusing. There are a few steps to take into consideration. Here, we'll go over a quick guide explaining how to create the perfect project schedule for your next team project.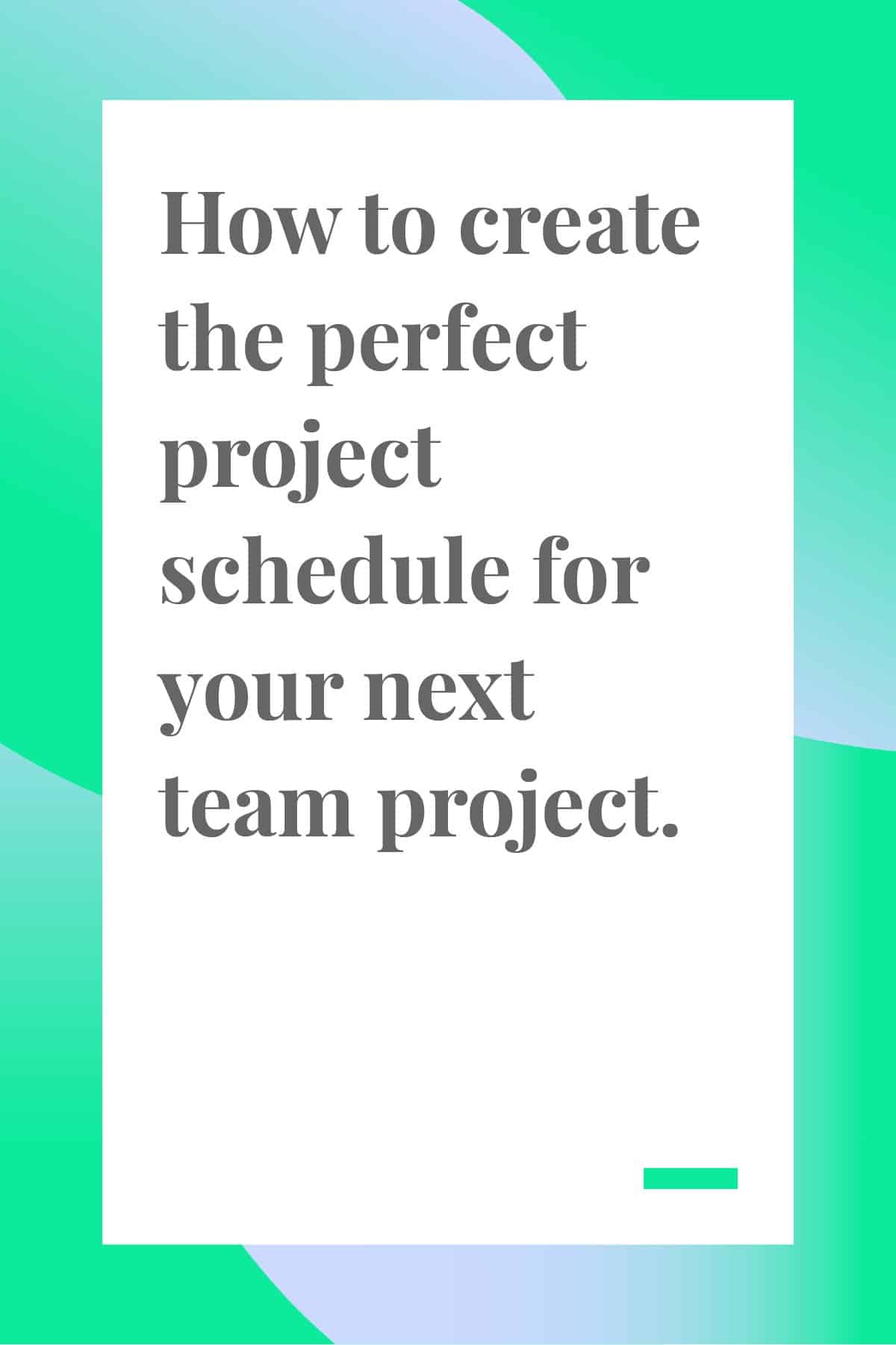 Do your homework
From the beginning, you need to have a good grasp on the project at hand. You won't be able to know everything, but it helps to get all the details down before the project even begins.
What do you expect to accomplish during this project? Make a conductive list of all the goals you expect to meet and the strategies you'll use to get you there. Leave no stone unturned.
Now is the best time to go over resources and things like potential outsourcing. You should already have a basic outline of the tasks that need to be completed. Take that outline, and determine what your team will need to complete each task.
Determine what needs to be done
Tasks are the largest chunk of any project. They're how you get from point A to point B. You have the project, you know the basic outline, and you know what the end result should be. Now it's time to determine what needs to be done within each task.
The best way to approach this is to involve your team. Hold a meeting or two and go over what needs to be done. Start with a simple task list and add new tasks and subtasks as new ideas and thoughts come up. Remember, you're the project manager, and they're the experts in their given fields. Talking to them may bring ideas you haven't thought of to light, and save you from potential headache.
Keep the timeline in mind when you add to your task list. As much as a client would appreciate extra details, it needs to be delivered on time. Deadlines mean nothing if you can't deliver a finished product on time.
Toggl Plan's checklist feature is an easy way to document all the necessary tasks, and check them off as they're completed. No more questioning whether or not a task has been done.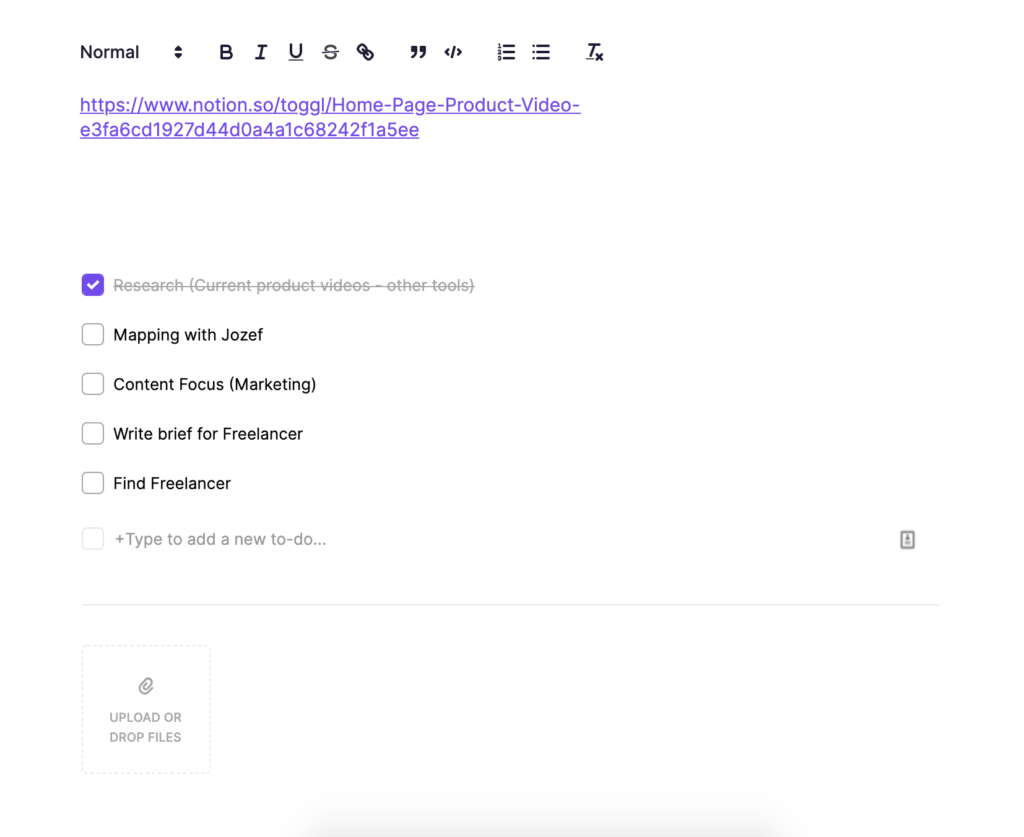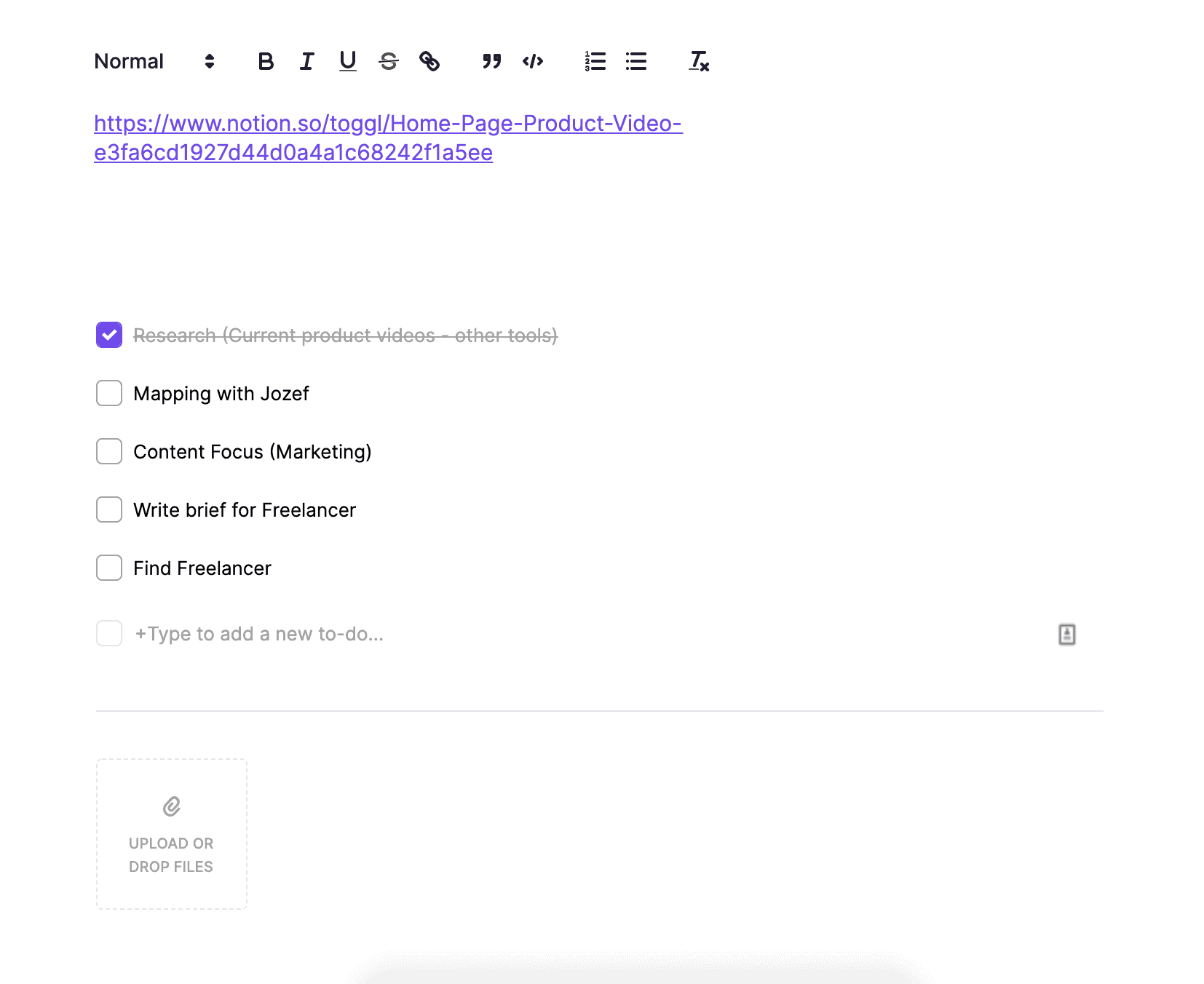 Organize your tasks
We've determined what needs to be done, it's now time to talk about the order of the tasks. It may sound silly, but if this isn't talked about pre-project, then confusion can quickly take over.
Look at it this way, you wouldn't jump in the water and then put on a life jacket. In the same sense, analyse the project schedule to make sure you're taking the right steps in the right order.
Using Toggl Plan to help get these tasks in order is a life saver. The Gantt chart software lays out everyone's schedule in a simple and easy to understand way. As long as you can remember your name, you can quickly glance at the schedule and see exactly what needs to be done and on what date. Toggl Plan is the perfect solution for anyone's project scheduling needs.
Make some milestones!
Milestones are truly the light at the end of the tunnel. Typically, milestones are used to break projects up into more manageable pieces.
Every milestone is the perfect opportunity to review your progress in the project so far. Take this time to go over what's been done, what still needs to be done, and any changes you need to make to the schedule, so that the next leg of the project is smooth sailing.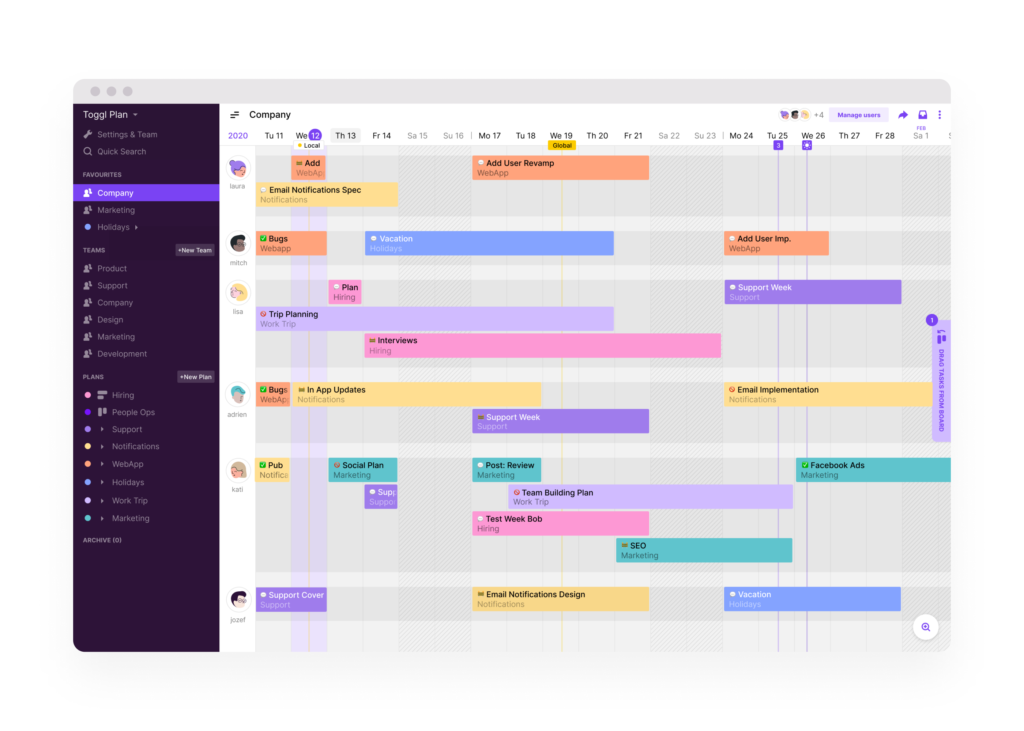 Schedule time for progress review
Speaking of meetings, you should set time aside specifically for review meetings. In doing so, you'll catch everyone up to speed with the status of the project. It doesn't have to be a long and drawn out meeting, nor does it have to be face-to-face, but you should make a point to go over all the positives and negatives of the project so far.
Once you've gone over all the details, you can better gauge which direction to take the project in next. You may not need to change the plans at all, but it's best to have these sort of reviews routine so that everyone knows what to expect. Unforeseen and sudden changes to the schedule are just plain stressful, so using a flexible schedule planner and talking about it with your team during these meetings will help avoid chaos.
Hand out tasks accordingly
At this point, you have all the tasks listed in your checklist, you have the timeline displayed in your Gantt chart, and you've set time aside specifically for milestones and review meetings. Now, it's time to decide who does what.
Go through your checklist and delegate tasks fairly and according to expertise. Ideally, you want to be thinking about this from the start of the planning process.
Don't overwhelm any of your team members. This includes yourself. Make sure you have a decently balanced schedule for everyone. Don't fill your plate up too much. As much as you want to help, you should be busy handling the schedule, future projects, and guiding everyone to success. Set an example for your team, but don't get so caught up in doing their tasks that you forget to do your own.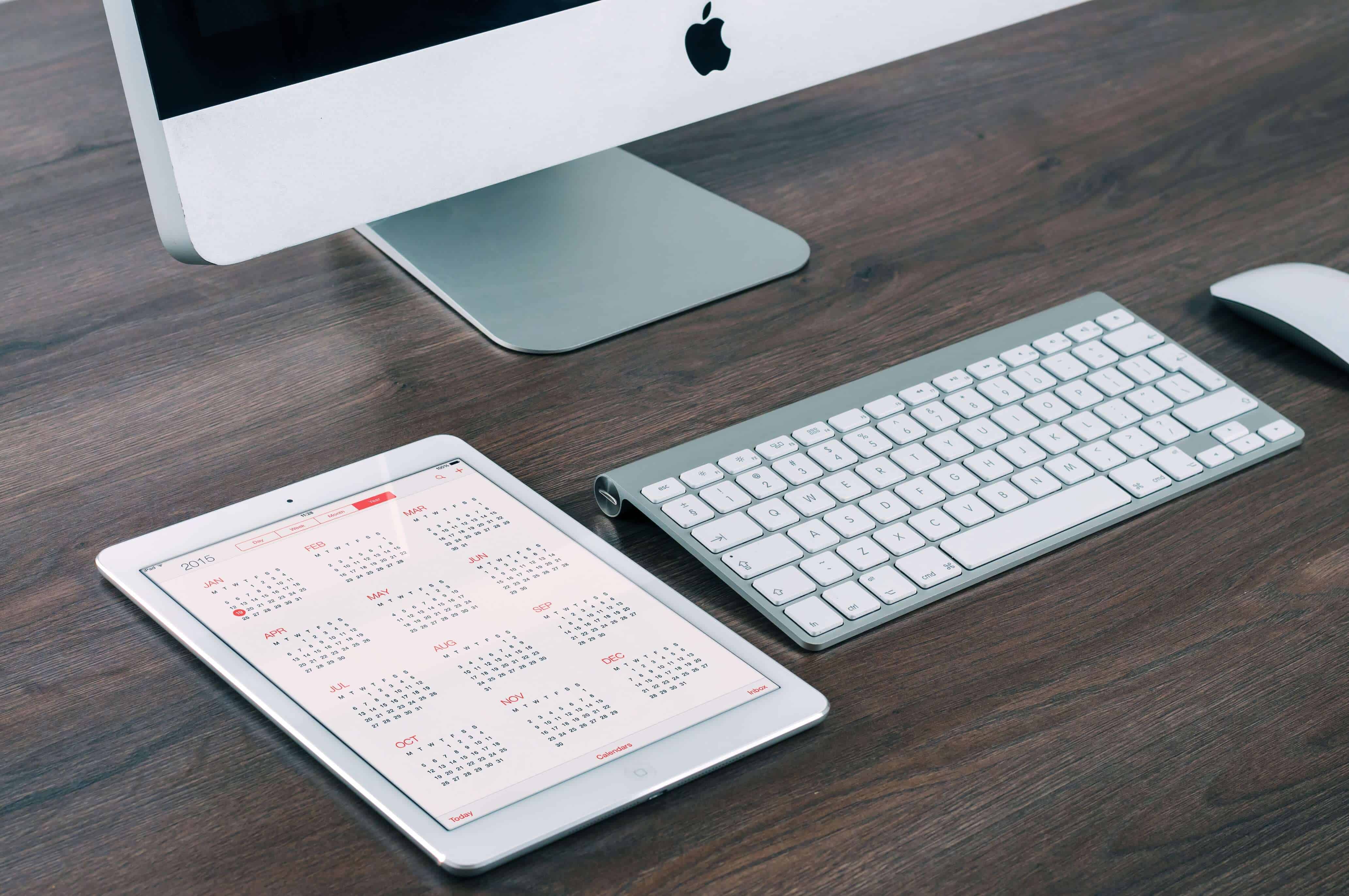 Hope for the best, but prepare for changes
Usually, the words hovering above aren't ones you want to hear. In this case, it's just a reminder that sometimes plans go south and there isn't a whole lot you can do about it. These aren't words to discourage you. In fact, they're meant to do the exact opposite! You have an entire team of experts to help you and redirect the project at any given time. There aren't many jobs out there that have benefits like that.
Remember to include your team in every step in making the project schedule. You have several different and creative minds coming together for one goal, odds are that one or two of them have a great idea. Unleash the full potential of your team, and let them do what they do best.