Get Remote Clients to Come to You
When you're aiming to land a remote client, you'll probably have no idea when the first impression happens: Was it your website? Word of mouth? Advertising? 
In the average consumer decision journey—marketing and sales jargon for the awareness and decision-making process your customers go through before they become your customers—dozens, if not hundreds, of small brand impressions build over time until your potential customers not only become aware of your brand, but begin to see it as trustworthy. It takes a lot of work to ensure that your company is putting it's best face forward across all possible touchpoints, but being proactive about cultivating these brand impressions with your potential customers is vital, especially when trying to land remote clients who you will likely never meet in-person.
You should assume that you're visible and being considered by prospective clients at all times. In a sense, you're always pitching. Your online presence needs to demonstrate a track record of proven results in your core industry. 
Create Remote-Friendly Content
It seems like everyone has a podcast, blog, newsletter, or a YouTube channel these days. But if you're going to get in the game, it's not a bad idea to start creating content for your audience. Because you're looking to establish remote client relationships, an easy place to start would be to get the conversation going around remote work in your industry from your own unique perspective. Not only will you continue to learn, make connections, and hone your process – you'll position yourself at the forefront of leadership around remote working. 
It's not enough however to simply create relevant content. If you want to be found by potential customers when they're actively looking for relevant services, you need to be sure that your content is visible. Make sure you understand the basics of search engine optimization and are taking steps to ensure that your content (and therefore your company) are showing up on the first page of Google search results for your relevant keywords.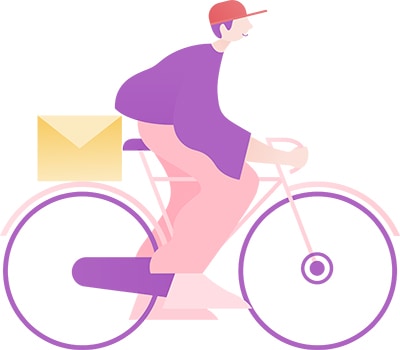 Tried and True Networking
When you immerse yourself in remote communities in your sector, you'll find that you can establish a rapport and make friendly connections. Both online and offline, you'll find groups through social media, networking events, and professional organizations. Introduce yourself and put yourself out there. Advice as old as any "how to" business book, networking continues to be a key component of generating awareness about your company, building trust in the quality of your services, and laying the groundwork for that gift that keeps on giving—word of mouth recommendations.
"I can network globally while sitting here in New Delhi, India, without going to specific conferences or networking events," says Close product marketing manager, Madhav Bhandari. "I've built a great network entirely remotely. People think that if you're remote, you're working in your own silo. To make up for it, most people would say that conferences can bridge that gap. But conferences don't give you true, sustained networking the way blogging can."
The (digitally) written word is the foundation of any reputation-building campaign in a remote environment. "Writing as a medium has been a powerful tool for networking," Bhandari says. "When you write something, you reach out to the entire world—whoever is interested. The reason we create content (videos, blog posts, etc.) is that it's allowed us to build up a massive network. Blogs can extend into Medium partners, integration partners, and webinar partners. With all of these partners, you have a common interest and a well-aligned audience. The relevant people find it, and continue to reach out to you —it pays dividends."
The key take-away? Build a robust online presence. As a business oriented toward remote clients, you live online. Your online presence therefore needs to be a top priority in your efforts to cultivate new business.
Search Out Your Ideal Clients
Sometimes you have to get a bit more proactive, dare we say aggressive, with your new client recruitment. Once you have established a quality, reliable, and consistent process for maintaining your online presence, it's time to put your boots to the metaphorical pavement.
Solve a Pain Point in Advance
A good way to get a prospective client's attention is to solve a current pain point they have. If you're a web agency, for example, reach out to a potential client and recommend technical changes that might streamline their work. If you're a designer, send a redesign mock-up and explain why you did it. 
Admittedly, this strategy requires a lot of effort up front that may not pay off—this time. Even if the potential client is not ready to engage your services right now, however, your business is going to be top-of-mind when they do have the need (and the budget) to start that project. 
Additionally, in the process of researching and vetting potential clients, mocking up solutions, and crafting outreach emails, not only will you hone your craft, you'll develop a portfolio of work that can help you land clients down the line. And it's likely that if you approach potential clients with an idea that will make their business better, they won't care what city you're working from. 
Use Virtual Job Boards
Look at Smashing Jobs, Upwork, WeWorkRemotely, Fiverr, FindRFPs, and TopTal. Perusing these job boards will let you see the types of clients that are willing to hire remotely, and what they're looking for.
Do Your Homework
Using something like The Briefcase Technique, make sure that when a lead replies to you, you do your homework first. Reply quickly and promptly with next steps. It can be easy to focus solely on landing leads, only to ask yourself "Now what?" when they start rolling in. 
Show up to a preliminary meeting with detailed ideas about how you want to solve your potential client's pain points, even before budget or onboarding are discussed. This is your opportunity to prove your value to the client, and make all that work you did to get to this point totally worth it.
For more great advice on how to work with clients you've never met face-to-face, check out our ebook, Long Distance Relationship, which will walk you through all of the details you need to think about to ensure that both you and your remote client are satisfied with your experience working together.