Sometimes you might need to work on a project that is billed differently from your normal fees, requiring you to calculate it's price separately.
To make it easier to separate such probjects from your other billable work, Toggl Track lets you assign a custom hourly rate to any project. What's more, if there are several people working for a project, they can be assigned custom hourly rates of their own. This can be useful for separating the more expensive work from simpler tasks.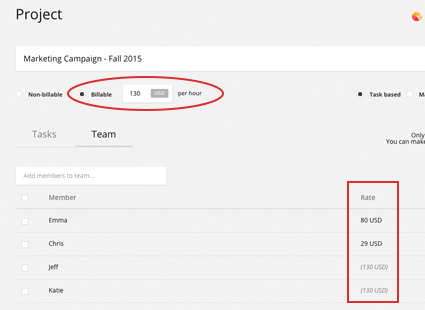 5. Tracking costs in real time
Toggl Track has a powerful integrated reporting system, and all your time is automatically sorted and can be instantly viewed in different reports. This means you don't have to add up your billable hours manually.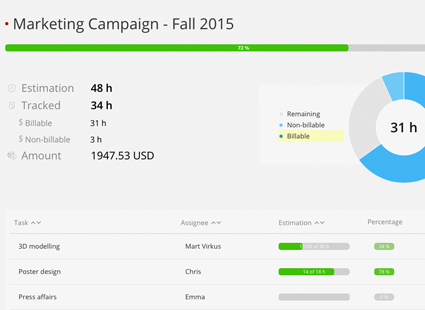 The reports give you an overview of how much your projects are earning you and how much of your time has been spent on profitable activities, but there is also a Project Dashboard feature, letting you break down projects and their profitability by tasks.
Aside from that, it will also show you if your time spending stays within the limits you've set, which makes it easier to catch runaway activities that could cost you a lot of money in the long run.