An employee value proposition or EVP paints a picture of a company's employee experience.
It suggests the value employers place on their employees, and answers job seekers' key employment question — what's in it for me?
But a successful EVP has a broader scope than promising financial rewards. When your EVP is well crafted, it helps the talent acquisition team attract and retain the right talent in a competitive market.
In this article, we'll cover:
What is an employee value proposition?
The difference between an EVP and an employer brand
Employee value proposition examples
How to create an attractive employee value proposition
What is an employee value proposition or EVP statement?
An employee value proposition is what a company offers its employees in exchange for the value they create. These rewards typically include financial compensation, time off, and health insurance, for instance. But nowadays, job seekers want more than the usual perks.
In addition to interesting and challenging work, they're looking for an all-around positive work environment, which includes a good work-life balance, room for personal growth, and work that has a purpose, like social enterprises.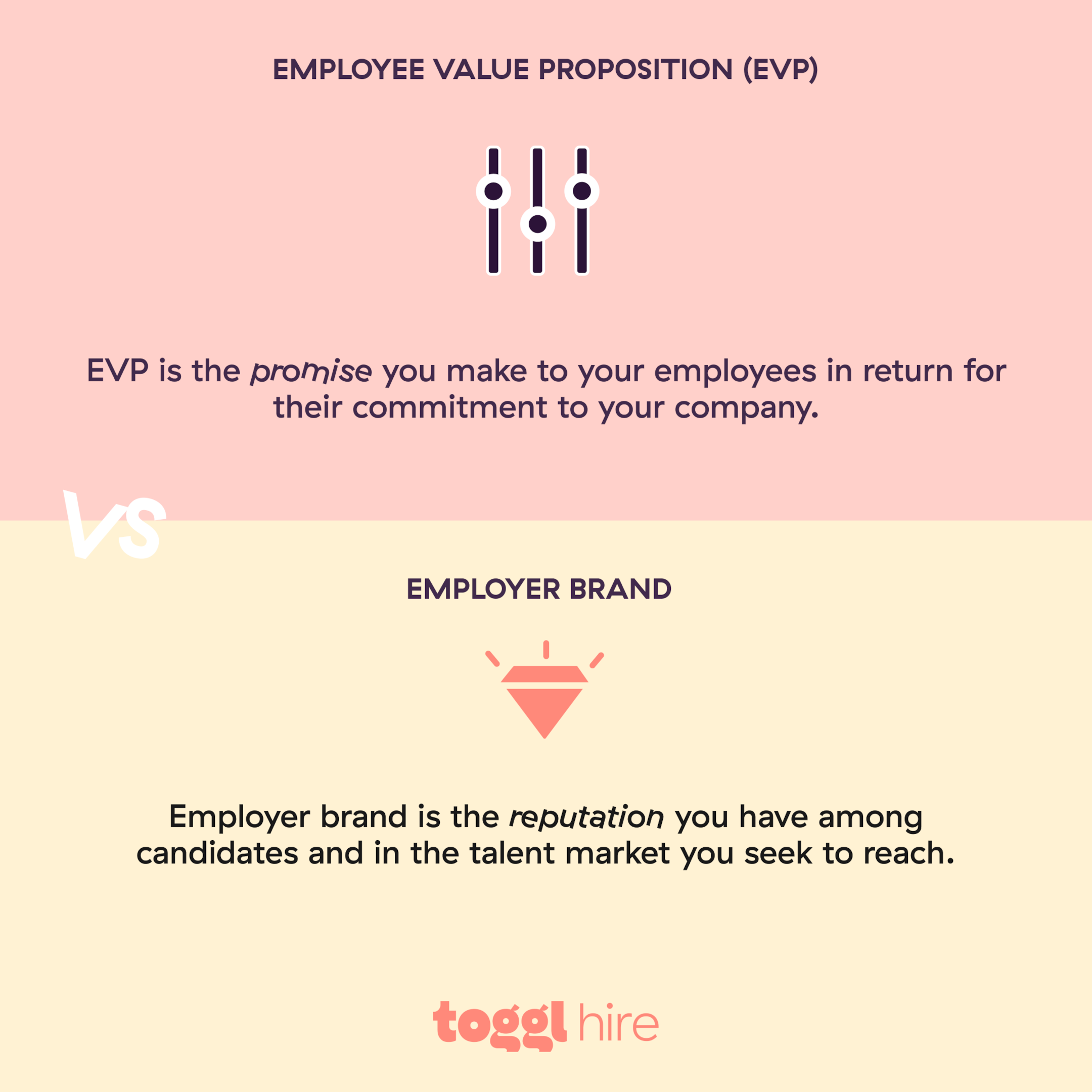 Employee value propositions can help organizations stand out as a preferred employer, if what they offer employees matches what a candidate is looking for. The EVP could even be the final deciding factor for them.
It's not only potential candidates that are interested in a company's EVP. It can also influence how long current employees choose to stay. An authentic EVP can push up employee satisfaction levels, and ultimately translate into a lower turnover.
Are your EVP and employer brand the same thing?
The aim of an employee value proposition is to help businesses with internal employee motivation and retention. While the employer brand is an external factor that should inspire candidates to join.
Essentially, it comes down to promise vs. reputation. The EVP is a promise to employees of what they get in return for their work. And the employer brand is how candidates and the talent market perceive your organization — your reputation in the job market.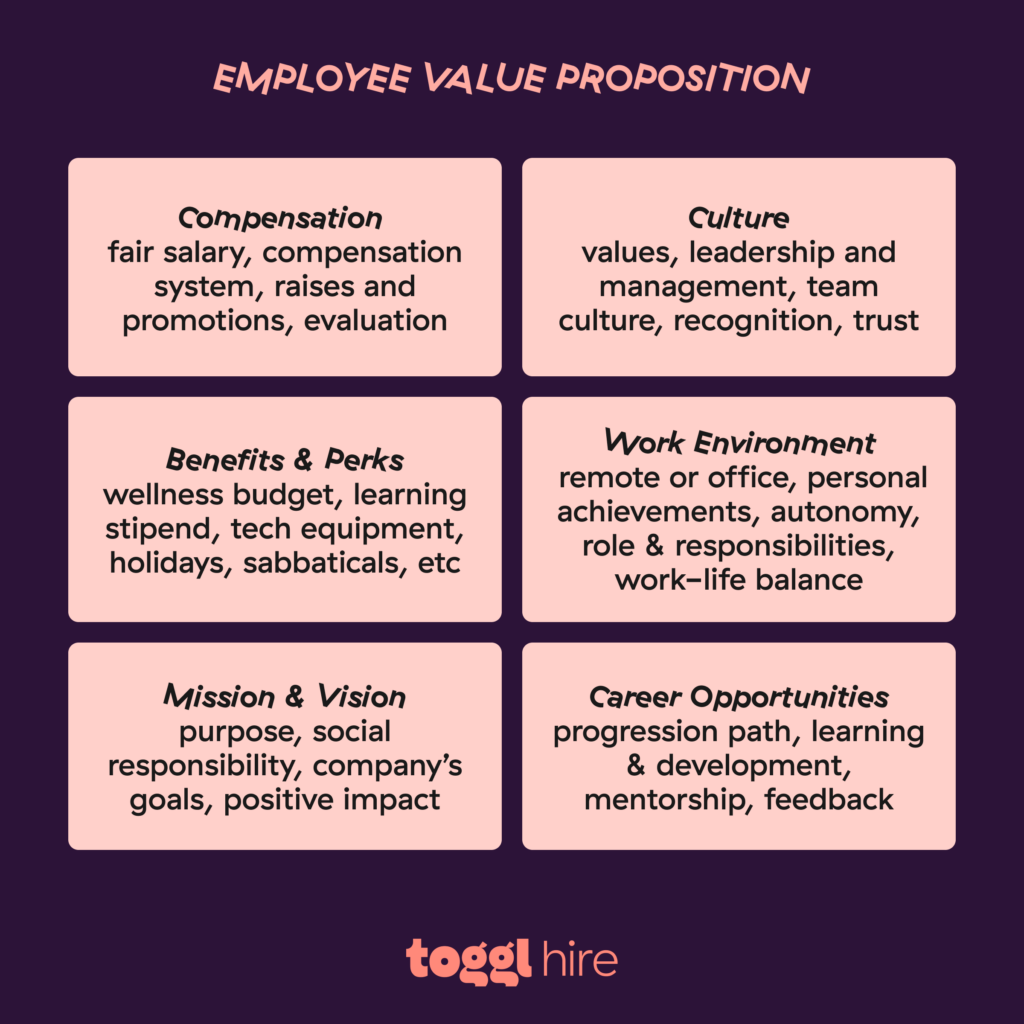 Let's take a look at an employee value proposition example in action.
Say a prospective employee sees a job ad for company X. One of the listed benefits is an annual mental wellness allocation. This really appeals to them. The candidate then researches what people say about the company on Glassdoor and Indeed, building a clearer picture of the company. The candidate eventually decides to join.
What's more, they decide to stay and build their career at company X, because they benefit from the annual employee wellness allocation, enjoy company X's work-life balance and other components of their EVP.
They live the brand through the company's EVP. And share positive reviews on career sites, which boost company X's brand in the market — attracting more of the right talent!
Why do brands need an employee value proposition?
Creating and, more importantly, living your EVP directly benefits the company and its employees. Organizations can decrease their annual employee turnover by nearly 70% if they're actively delivering on their EVP, Gartner shares.
Better still, companies can also "reach 50% deeper into the labor market" when their employee value proposition connects with candidates.
No doubt, these benefits give companies a distinct advantage in boosting employee engagement and netting the big (and small) fish they need to grow their workforce.
What are the benefits to employees?
The benefits for employees relate to the company's commitment to them.
Is the employer fulfilling their promises? For instance, if they say there's a mental wellness allocation or student loan paydown program available, there sure as heck better be. Companies looking to cut costs should also think twice before canceling these benefits.
In the end, companies that regard an EVP as a living, evolving tool and make it part of the company culture, cement the mutually beneficial relationship between employer and employees. As a result, they build employee trust and facilitate a positive employee experience.
Why EVPs are even more important today
People's priorities and behaviors regarding work are different these days. Case in point, the Great Resignation — with 4.5 million workers in the US leaving their jobs at the end of 2021 and 65% of employees reconsidering their work-life balance.
Companies need to reflect on the new factors that motivate today's workforce in their EVPs. To better connect with today's candidates' needs and create a more human-centric culture for employees, you may need to go beyond all the usual perks with your employee value proposition.
So, what makes a great employee value proposition?
A more human-centered approach to your EVP is key overall to attracting great talent. Consider adding in benefits like:
more autonomy: a feeling of autonomy builds trust and motivates employees to perform
greater transparency: potential candidates nowadays value openness and transparency from prospective employees
flexible hours: being able to manage their own hours and reduce the risk of burnout
remote or hybrid working options: having options to work remotely or a hybrid model
growth and career development: the opportunities employees have to learn new skills and advance in their careers
basic benefits package: this includes their compensation, leave entitlement (even an unlimited vacation period), health benefits, and tuition reimbursement
company culture: candidates look for a company culture that resonates with their values
social responsibility and impact: creating a positive impact in the world is often important to millennials and Gen Zs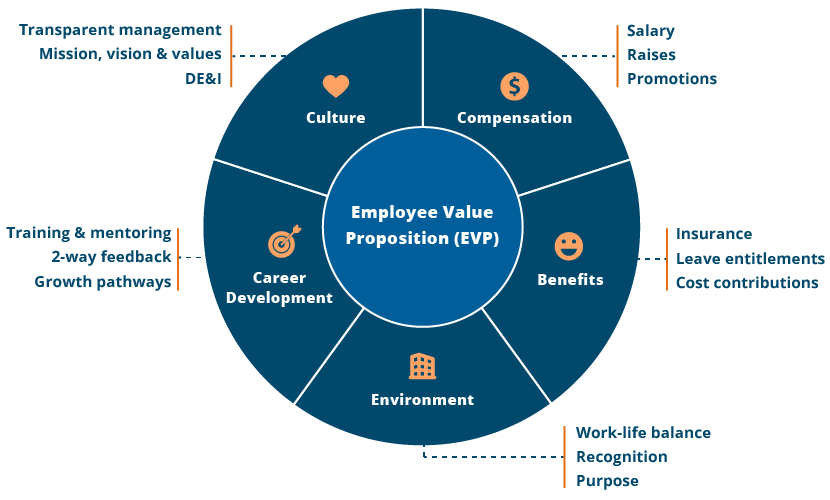 Ok, what happens if you don't have a compelling EVP?
If your EVP messaging is inauthentic — in other words, super formal or corporate, or sounds like a robot wrote it — you're probably not on the right track.
Because when it comes to crafting your EVP, the language you use is especially important. Or, if your EVP doesn't actually match up with your company values or what it's actually like to work there, you risk losing quality employees.
There are also cases when an employee value proposition changes and becomes negative.
Think Elon Musk's recent Twitter takeover. With new directives, such as 'working long hours' and needing to be 'extremely hardcore', thousands of employees chose to leave the company. Not to mention the negative repercussions on the company's culture and employee sentiment…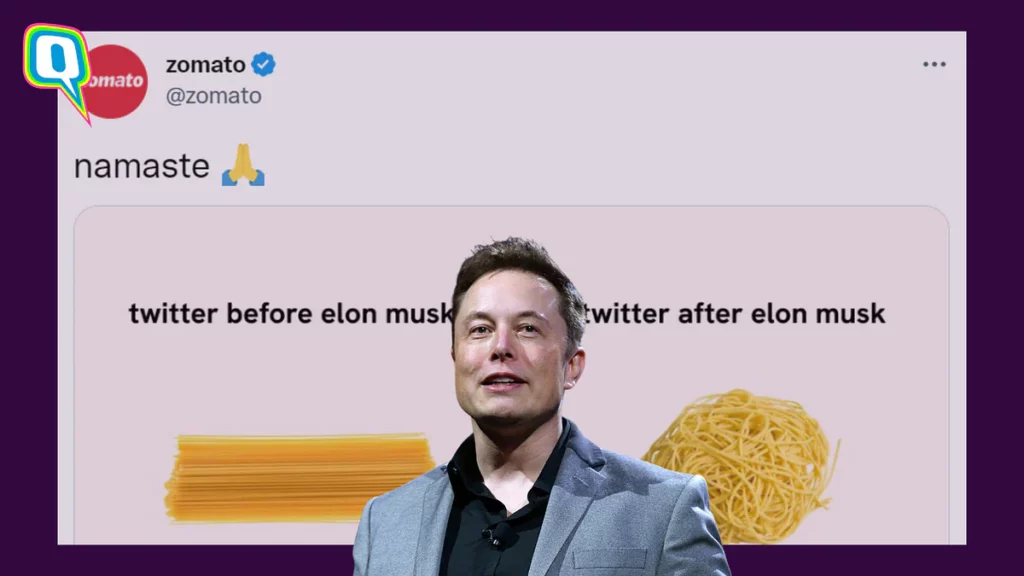 Employee value proposition examples: 7 companies who get the power of EVPs
Okay, so who is doing it right then? Well, here are seven employee value proposition examples of companies that understand the advantages of EVPs. And connect with employees and candidates on a human level.
Employee value proposition example 1 – NVIDIA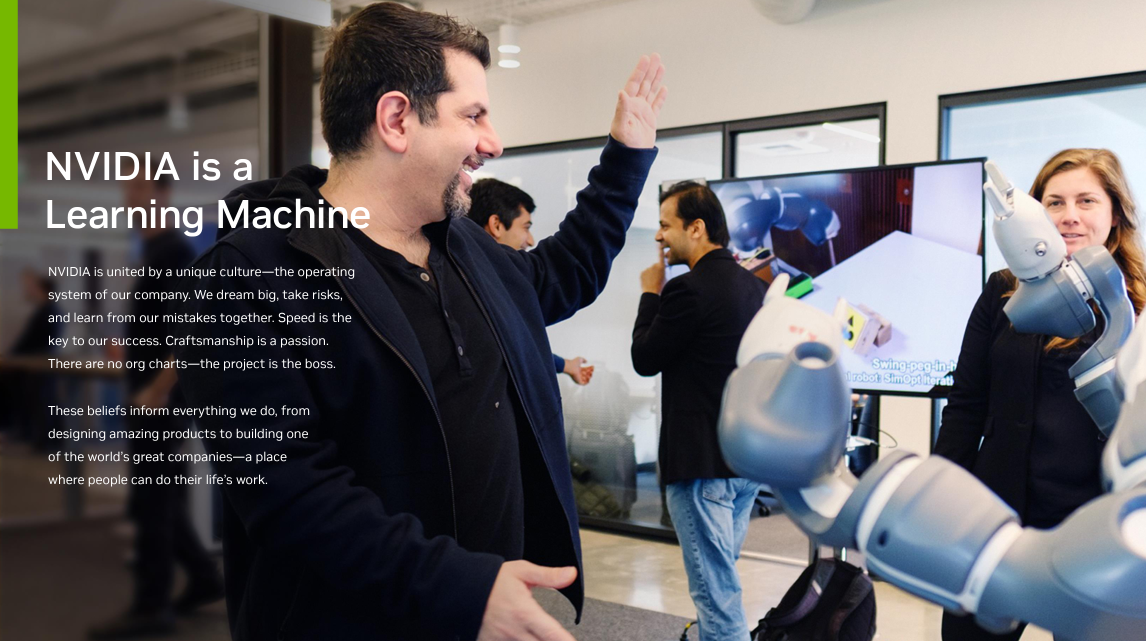 For candidates that are purpose-driven and want to help solve big global problems — NVIDIA's cutting-edge innovation in AI, gaming, and quantum computing may be just the right working environment to inspire them.
Their EVP is:
Follow Your Passion. Lead a Movement. You'll solve some of the world's hardest problems and discover never-before-seen ways to improve the quality of life for people everywhere. From healthcare to robots. Self-driving cars to blockbuster movies. And a growing list of new opportunities every single day.
Employee value proposition example 2 – Hilton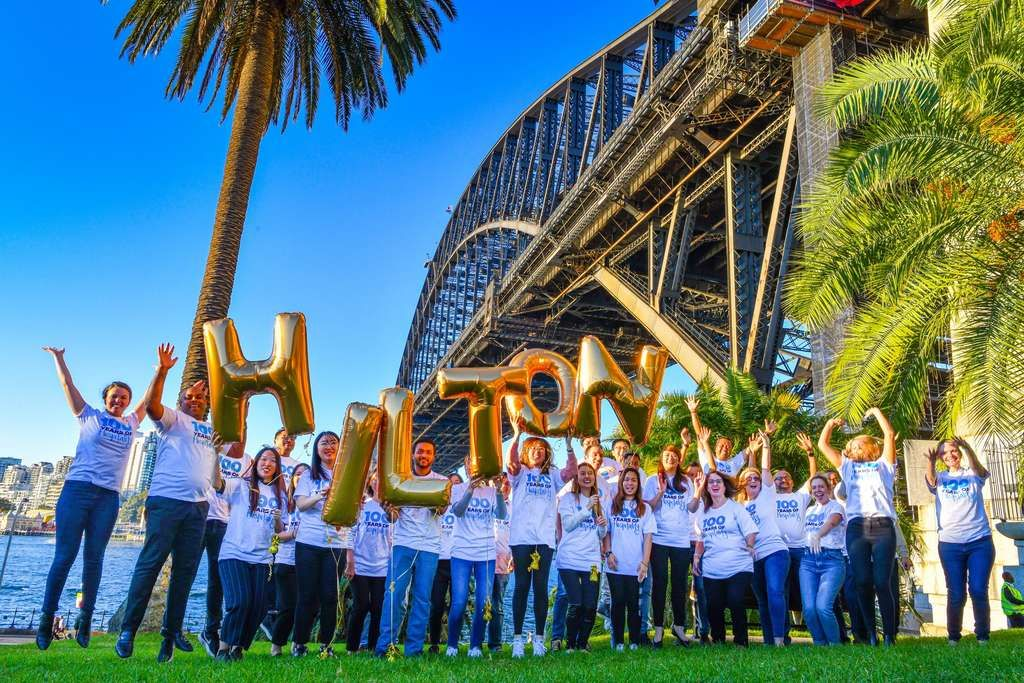 For workers at Hilton, it's all about the experience — the people you work with and the work culture. It's the glue that holds everything together.
And their employee value proposition is: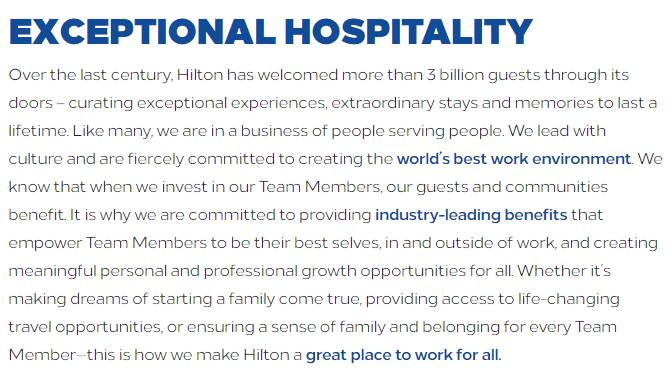 Employee value proposition example 3 – Delta Air Lines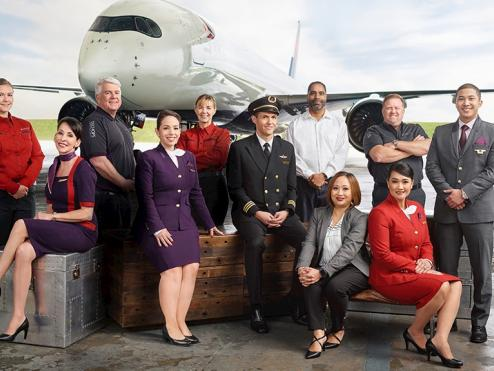 Delta Air Lines is known for its great benefits and flexibility — definitely high-priority offerings post-Covid. Here's their EVP:
There are 80,000+ reasons to join Delta—every one of our employees has their own. Some of us want to explore new places. Some are here to explore our own career potential. Some are curious about other cultures, while others want to make a difference where they are. There's a whole world out there—and another one right here within Delta. Which means that whatever keeps you climbing, you'll discover it with us.
Employee value proposition example 4 – Box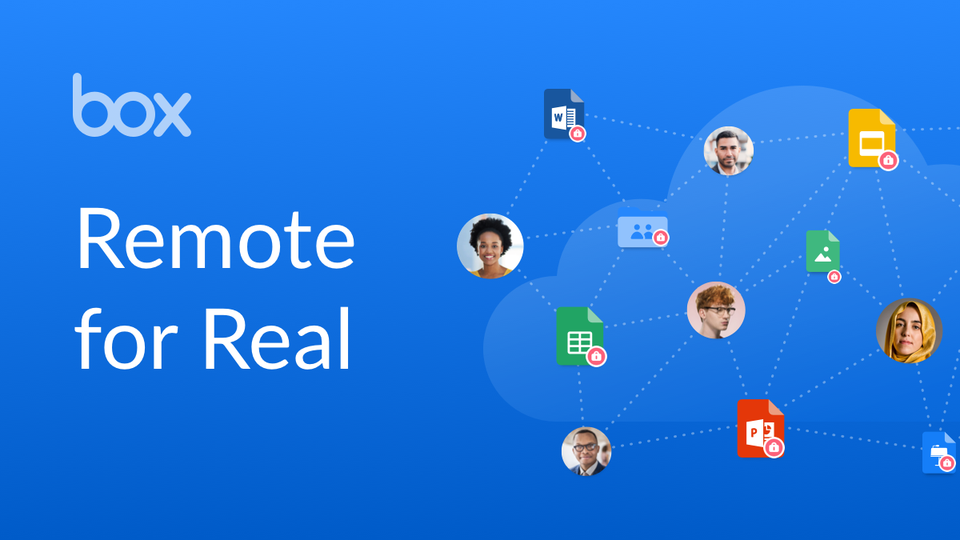 Box, a secure content management and collaboration tool, is best known for its transparency and amazing culture.
Their employee value proposition is:
Join us to power what's next. Collaborate and innovate with passionate people to build mind-blowing products.
Employee value proposition example 5 – Wegmans Food Markets, Inc.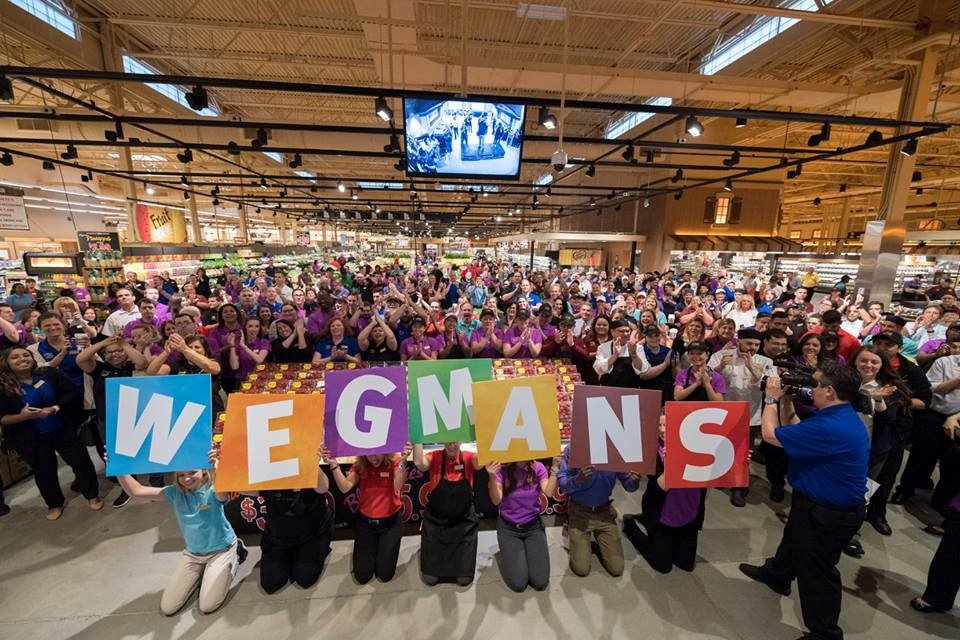 At Wegmans, a well-known US supermarket chain, they're known for their growth and career development opportunities and flexibility, especially valued by workers with family obligations.
Their EVP is:
Join us and discover what it means to work for a family owned, mission-driven, values-based company that believes in caring, respect, empowerment, high standards and making a difference in the community. Because with a family-like atmosphere of shared support, leaders who have your best interest at heart and growth as part of everything we do, Wegmans is the place for you to do what you love—and love what you do.
Employee value proposition example 6 – Accenture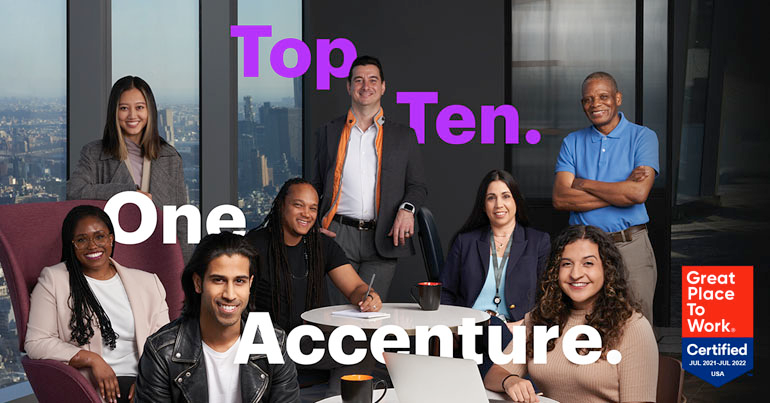 At Accenture, a global Fortune 500 consulting company, opportunity, and diversity are the name of the game for their employees.
Their employee value proposition is:
Reimagine your career. Your career is about what you want to be and who you want to be. It's about bringing your skills, your curiosity and your best true self to your work.
Here, you'll match your ingenuity with the latest technology to make incredible things.
Together, let's create positive, long-lasting value.
Employee value proposition example 7 – Twilio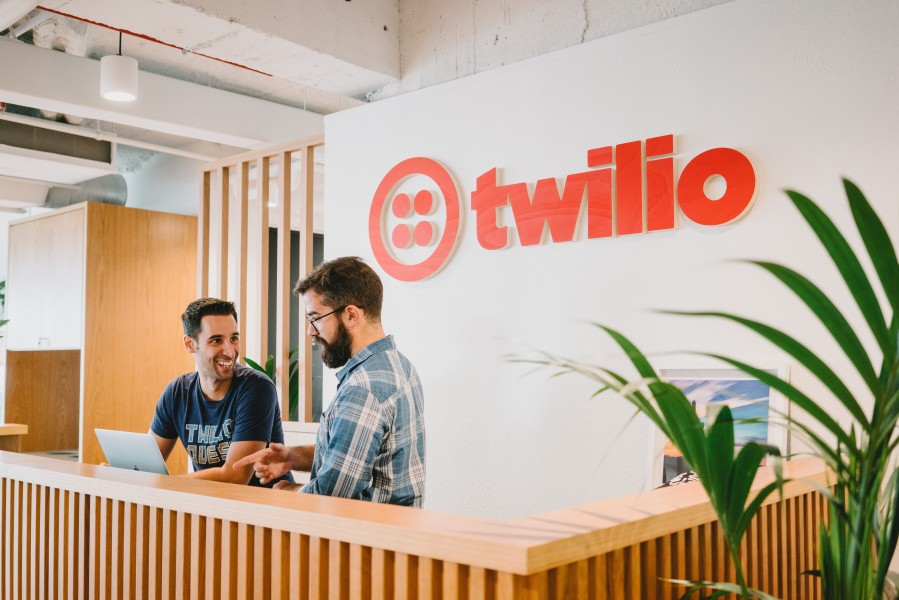 At Twilio, a cloud communication platform, the company culture is particularly supportive, even with many workers operating remotely. The workers appreciated how deeply committed the company was to this value, especially during the Covid period.
Their EVP is:
Find your dream job. We welcome builders of every persuasion at Twilio. If you see a position that sparks your imagination, please apply. Come help us grow a global, remote-first company where all feel proud to belong and do their best.
How does a company create a strong employee value proposition?
You're probably starting to get the picture of how a good EVP attracts successful employees and forwards a company's mission. So, here's how your team can create or update your company's employee value proposition:
Check out what your company's hiring perks are
List the qualities you value in your current employees
Conduct an employee survey to establish what the ideal skills and talents are
Design your employee value proposition, and remember to:

Adapt the EVP messaging to the role you're advertising (this is more for senior roles)
Include an impact statement, and info on all the EVP components

Align your EVP with your employer brand
Update your EVP regularly to keep it relevant
5 tips to create your own employee value proposition
Here are a few pointers to bear in mind when you begin the process:
Get regular feedback from employees about the company culture
Craft your EVP messaging so that it's a strong, clear message and is visible (on your company career page, for example)
Add visuals like videos to hook Gen Zs and millennials
Make it human-centric, not corporate-y
Include a diversity value proposition
Ready to refresh your EVP?
Your employee value proposition is how your company will initially hook and retain quality employees. And remember, your EVP is not something you set up once and then set aside to gather dust. It is a living communication tool that lets candidates and employees know that you understand and value their contributions and needs.
Since Covid, the focus of EVPs has shifted from benefits, such as social responsibility and inclusion, to placing greater importance on work-life flexibility, employee growth, and wellness, for instance.
It's possible that people's attitude towards work could change drastically again in the next five years or even one year. And you'll need a good employee value proposition to match their way of thinking.
If your talent acquisition team is looking for extra help sourcing the best candidates — ones with the right skills — check out Toggl Hire's all-in-one skills assessment platform, and automatically filter out top applicants.
Juste loves investigating through writing. A copywriter by trade, she spent the last ten years in startups, telling stories and building marketing teams. She works at Toggl Hire and writes about how businesses can recruit really great people.