Ask any business owner what keeps them up at night, and they'll present you with the modern dilemma of 'how to find good employees?'.
Startup founders, small business owners, and less established companies face the immense challenge of finding employees with the right skills. In fact, even top-performing businesses are struggling to attract potential candidates.
67% of new and upcoming grads say that the uncertain macroeconomic environment has influenced or will influence their choice of industries or companies to pursue in their job search.

Adobe's Future Workforce Study
This means that factors like the company's financial outlook, recruitment process, brand reputation, company culture, employee reviews, and many others can affect how easy or difficult it will be to find employees.
In this article, we unpack the best ways how to find good employees and why your talent team needs to develop a creative recruiting strategy to find employees that matter.
TL;DR
Research has found that the top 1% of employees generate 10% of a company's output. This explains perfectly why good employees can be so hard to find.

Creative places, rather than traditional methods like standard (and dull) job postings, are some of the very best places to find your potential candidates. Think the comments section under a thought-provoking Linkedin post.

An alternative approach to your recruiting process can help attract qualified candidates. Examples include: hiring your brand's biggest fans, recruiting atypical candidates, expertise-as-a-service, what remote employees can contribute, or offering an internship program to attract the best job seekers.

To sift out the best candidates from the average (or less than average job seekers), and streamline your time-consuming vetting or hiring process, try Toggl Hire's all-in-one skills assessment platform. You'll quickly discover whether the person's strengths, skills and qualifications are legit and a good fit for your organization.
Why are good employees so hard to find?
Data suggests that the Pareto principle applies to a performance distribution in most companies, meaning that a large majority of employees produce very little output while only a small number of employees produce a significant percentage of the overall output.
According to research, the top 5% of high-performing employees produce 26% of the company's overall output.

Forbes | Source
Hiring great employees is hard because of two simple reasons:
There aren't many of them to start with;
Most companies don't have the right recruitment process in place to recognise high-potential employees.
On top of that, these are a few other attributes that can make it hard to find the right job candidates:
How do you know where to find the right people for the right jobs? Are job posting sites like Indeed still relevant? Or is everyone now on LinkedIn? Since these platforms (and the answers) keep changing, it's best to keep up with the trends.

It can be difficult to attract great employees, and stand out from the competition, especially when everyone wants to work at the same big-name places. Crafting a compelling employee value proposition and investing in creative recruitment campaigns is incredibly important.

Some companies work hard to keep good employees, while the bad ones are let go (and are now looking at your job post!). Following best practices for employee mobility and incentives can help you reduce top employee turnover.

What about the mass tech layoffs? While there are definitely going to be some gems in there, there are probably a lot of duds too.

Good employees can quickly outgrow their roles. While they move up in your organization (which is a good thing), it puts you back at square one to replace them.
Where is the best place to find great employees?
In today's digital world, where everything can feel like a rat race, there is no longer just one place where you'll find the most qualified candidates.
Luckily, great employees can be found anywhere. What's more important is how to attract them and ensure they hang around.
There are naturally the tried and tested traditional recruitment strategies.
But, like an old magic trick, they can lose their appeal on modern-day candidates. That's why recruiters need to bake up a fresh batch of creative ideas and think beyond these overused tactics:
So, let's get baking…
15 creative, out-of-the-box ways to find employees that rock
With that said, let's look at a few out-of-the-box strategies for rooting out the best of the best.
#1 – Direct is best
If you're looking to hire a great social media manager, think about the brands that do really great content on socials.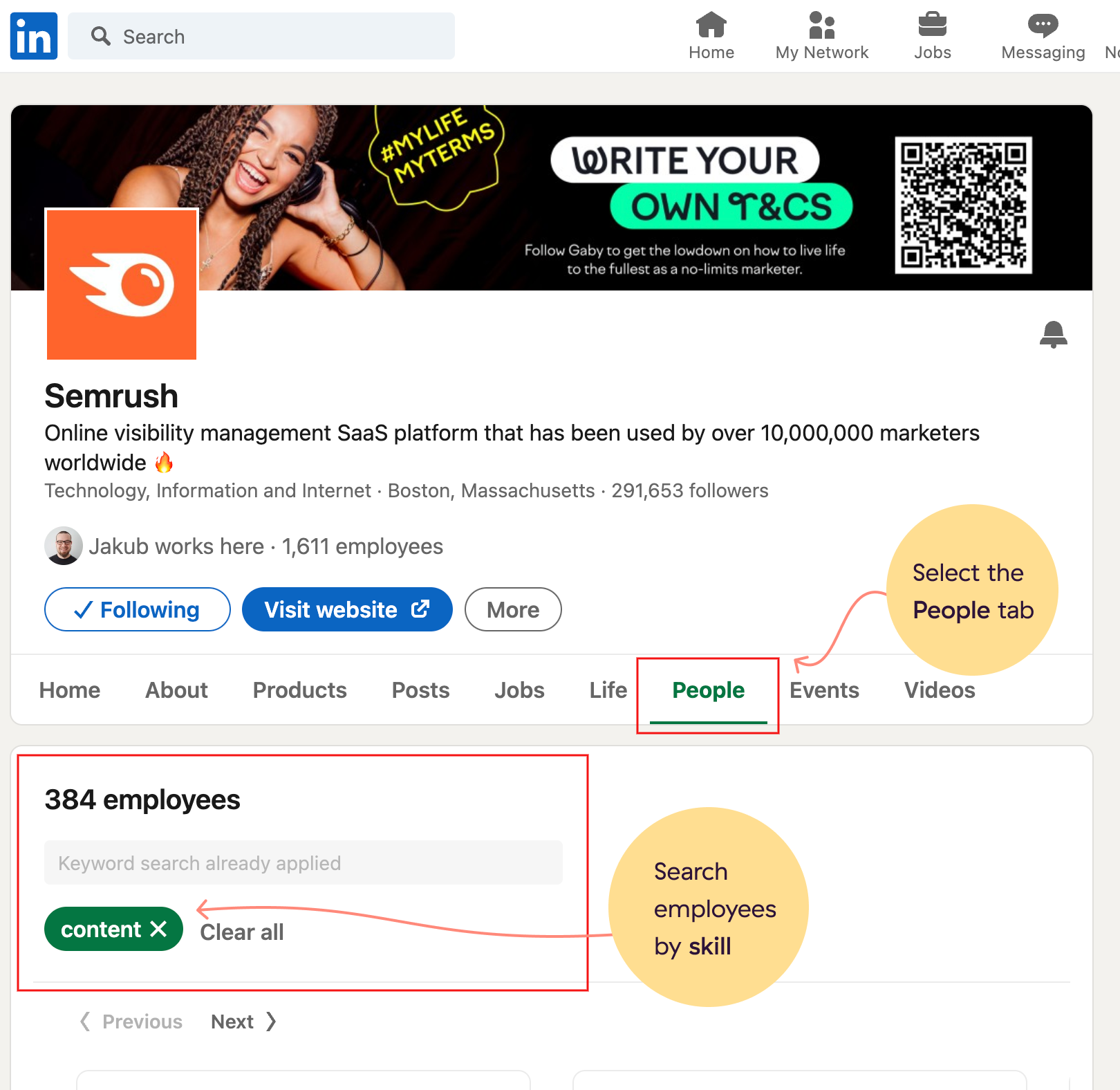 Then go to LinkedIn, check out their team, and reach out to the person most likely responsible for the brand's content. It's always more effective for hiring managers to reach out directly rather than going through a recruiter.
#2 – Try 'expertise-as-a-service'
'Expertise-as-a-service' is about hiring specialists or experts to help with a short-term business need, especially for a leadership position.
These people could be advisors that provide expert advice to the board or CEO or executives that help part-time with a specific project or goal and then move on.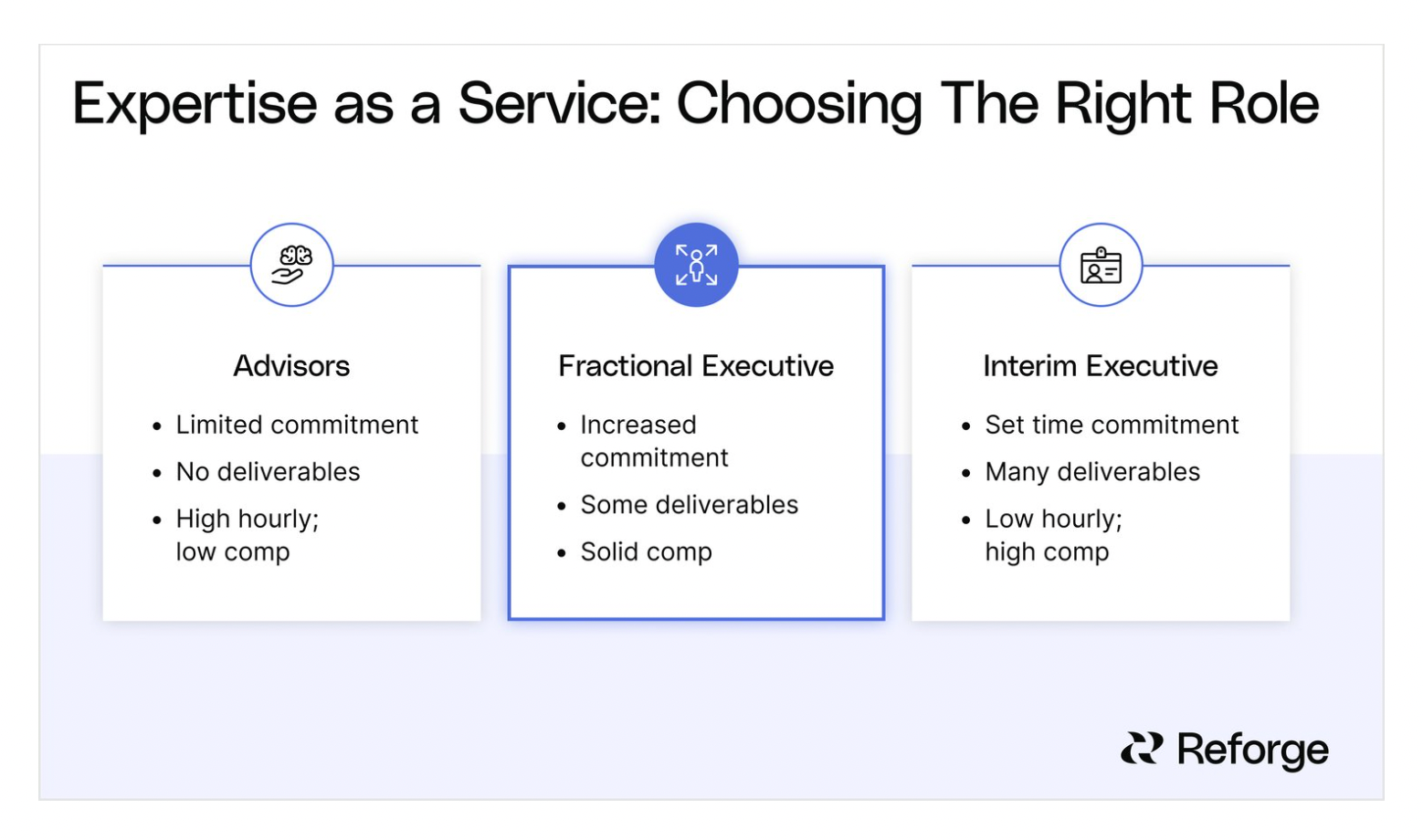 Pros: High-level niche expertise that can create big wins for your company fast
Cons: Experts will be charging for their experience and expertise, so they won't be cheap
Where to find them: Platforms like Reforge or GigX, industry events, through Linkedin leadership content, or referrals
#3 – Consider past colleagues
Ever worked with a colleague that you won't forget in a hurry (for the right reasons)? Well, since you worked well together previously, why not reach out and see if they're up for a job change?
Employees hired under referral plans are more likely to stay in a position for longer. Research shows employees hired from employee referrals have 46% retention after one year – versus 33% from career sites and 22% from job boards.
Pros: You know they rock at their area of speciality, and you know how they like to collaborate
Cons: They may not be ready for a new challenge or may have a long notice period at their current job
Getting them on board: Reach out, tell them about the opportunity, and if they're keen, then connect them with your hiring manager
#4 – Hire your fans
Spotted any big fans championing your brand on social media? Well, if they've got the right skills and experience to match an open job posting, they would probably make an excellent employee.
Tip: Even if you spot someone that's not in your neck of the woods or even on your continent, you could consider them for remote work.
Pros: You know they love your brand and will surely be motivated.
Cons: Hopefully, the reality of working at your company matches their imagination!
Where to find them: You'll see 'em on your social media platforms — the ones being super responsive to your posts, competitions, or other comms
#5 – Find amazing freelancers
Yes, there are lots of super-talented freelancers out there. But beware — there are also some that are a bit mehhh! So make sure you check out their profile, portfolio, and reviews on job boards like Upwork, Freelancer, or Behance before reaching out to them.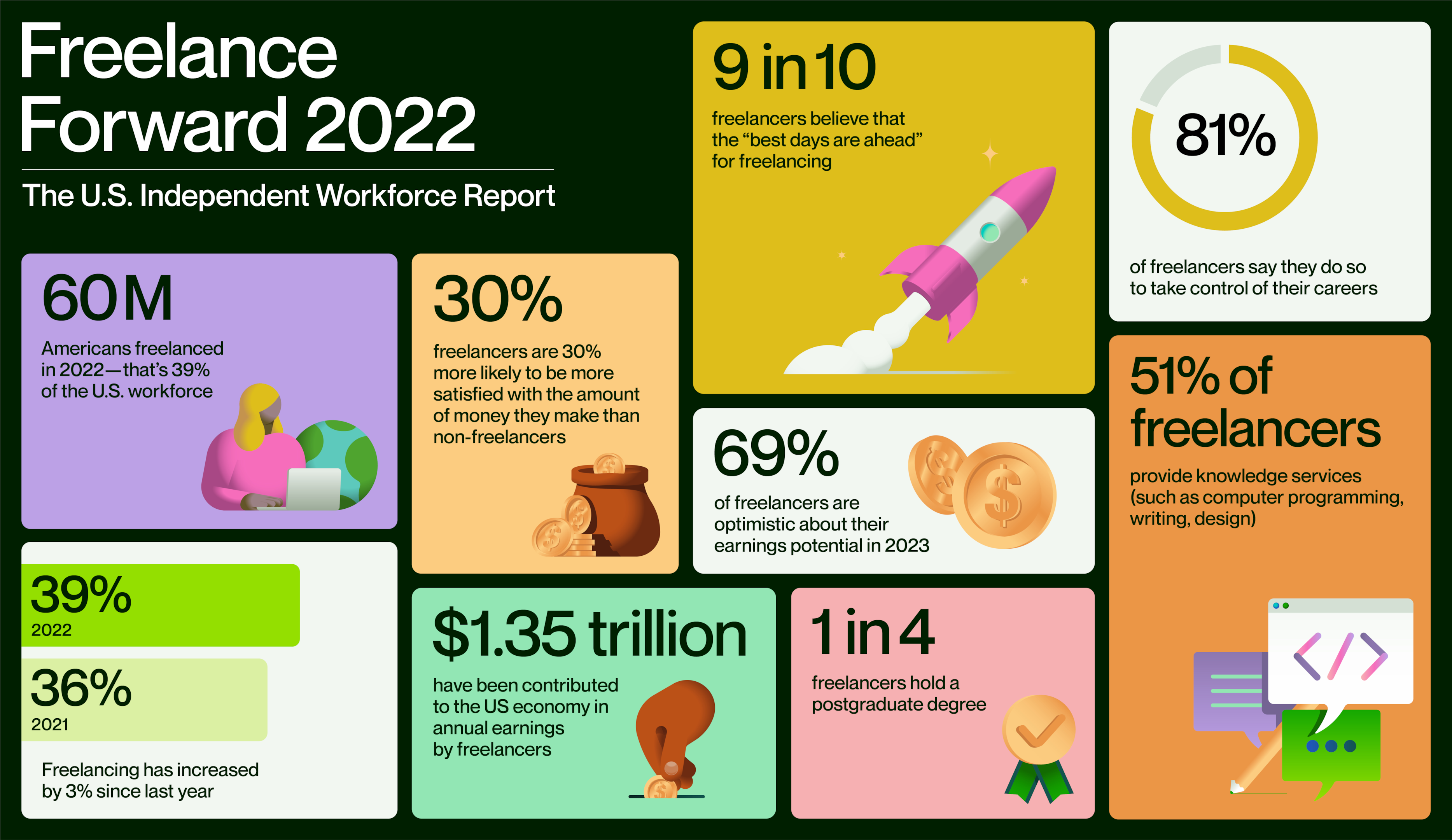 Top tip:
Not 100% sure whether a person's CV or portfolio is legit? You can verify that a person has the right skills for the job with a short skills test. Toggl Hire has a broad range of role-specific tests you can set up in just a few clicks!
Pros: Hooking top talent that may not have been considering full-time work, and ideal for filling a short-term business need
Cons: The quality of work can vary greatly from one freelancer to another, and they may not be looking for a long-term gig
Where to find them: Top job boards include Toptal, Guru, Upwork, Freelancer, or Fiverr
#6 – Locate people with transferrable skills
Another pool where you can source potential employees is by considering candidates from industries that are adjacent to yours.
For example, if you can't find a data scientist who worked in SaaS, perhaps you can get a data scientist who worked at a consulting firm. Or maybe your fintech needs a writer, and you find a great one that's been working for an insurance company.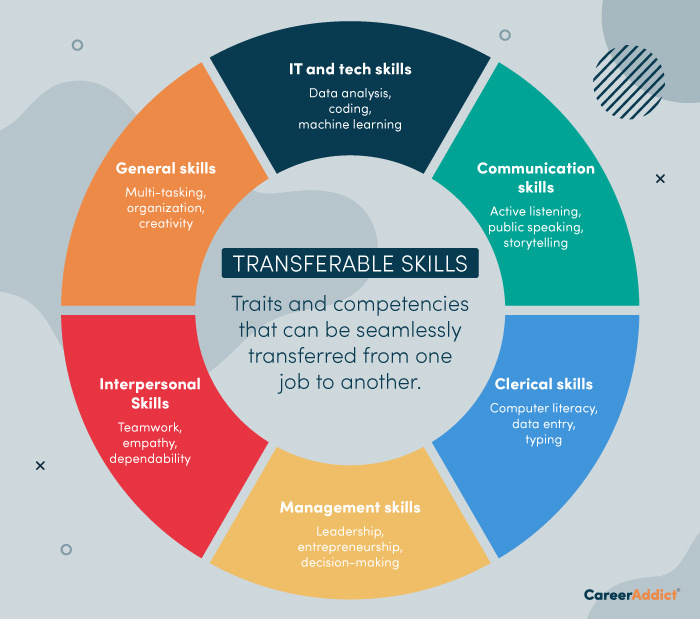 Pros: They could bring new ideas and ways of thinking to the business
Cons: They'll need to learn the fundamentals of your sector
Where to find them: Regular channels like online job boards or referrals from current employees could work, especially if you include in the job ad that candidates don't need to meet all the requirements
#7 – Personally reach out to mentors and peers for recommendations
Much like an employee referral program, you could also get recommendations for quality candidates from your mentors or peers.
Pros: You'll probably have inside info into their strengths and weaknesses and general character
Cons: What if they don't work out? Awkward…
Where to find them: Reach out to your pals and mentors
#8 – Offer an internship program
Internship programs are great for attracting the young, hungry graduate clan. They're eager to prove themselves and gain experience. And you can reciprocate with mentorships, knowledge-sharing, and helping them grow in their career.
Pros: Can attract a lot of interest and boost your employer brand
Cons: You'll ideally need some longer-term or full-time opportunities for those that really impress your organization
Where to find them: Colleges, universities, a career fair, social media sites, or free job boards
#9 – Build a personal brand
If you've got a personal brand that stands out, people will want to work with you!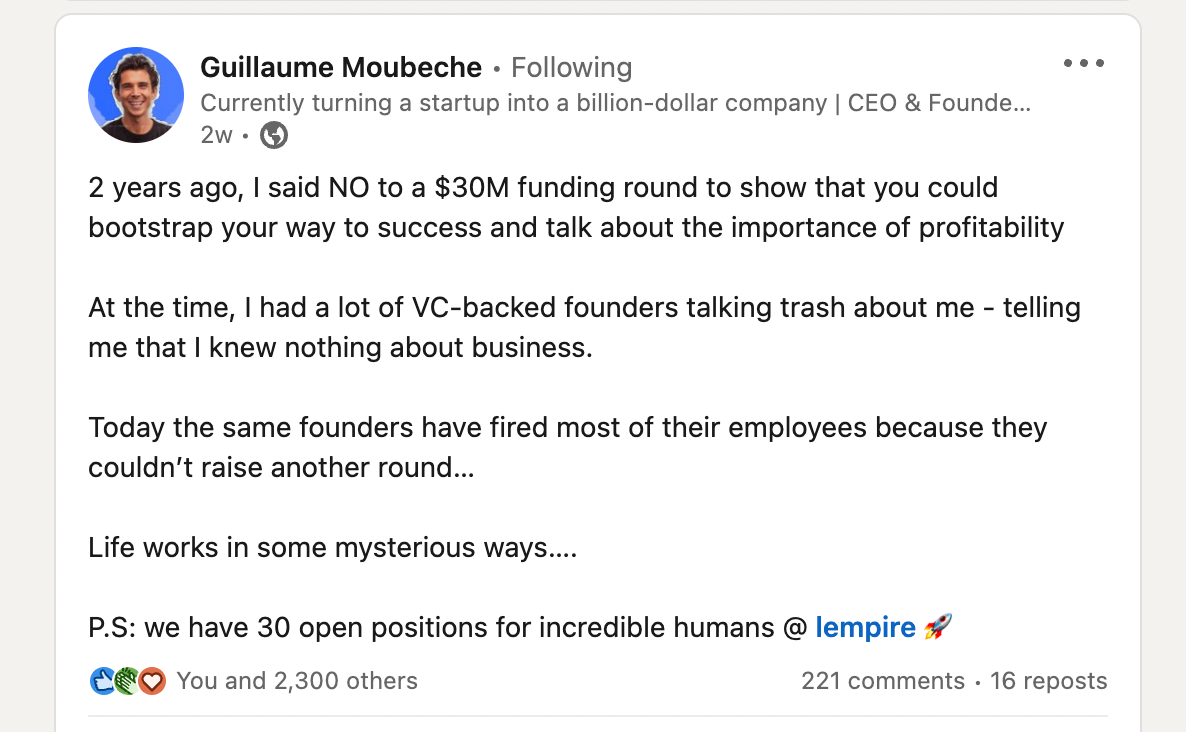 Pros: You'll attract people that think like you
Cons: You'll attract people that think like you 😉 (No, that's not really a bad thing, but diversity does help organizations innovate faster)
#10 – Join Slack groups
You can join relevant Slack groups to expand your network, especially groups like the Reforge community (although you have to be a Reforge member), or search for Slack communities specific to the role you want to fill.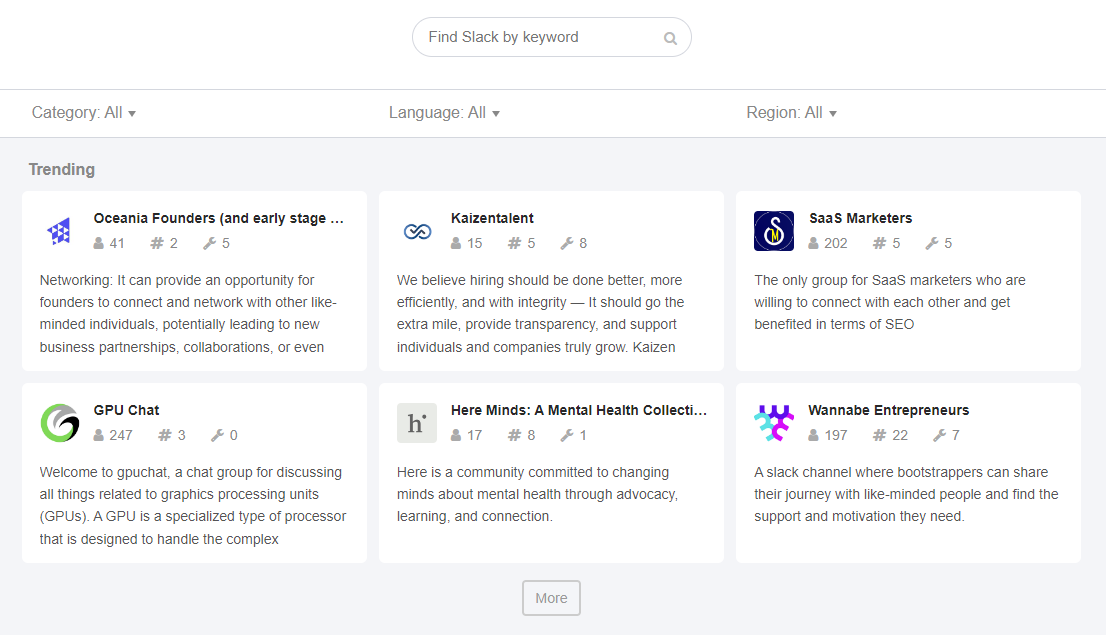 Pros: You'll be right where the action is for any particular role and have all the potential candidates in one chat!
Cons: They may not like being intruded upon there for recruitment purposes
Where to find them: Use Slofile.com to explore all the Slack communities
#11 – Advertise where your target candidates hang out
If you're a health and fitness business, why not advertise right there on platforms like Strava or the notice board at the local gym?
Or, if you're a gaming company looking for a new developer, get the word out directly through gaming platforms, social channels where gamers gather, or the next big gaming expo.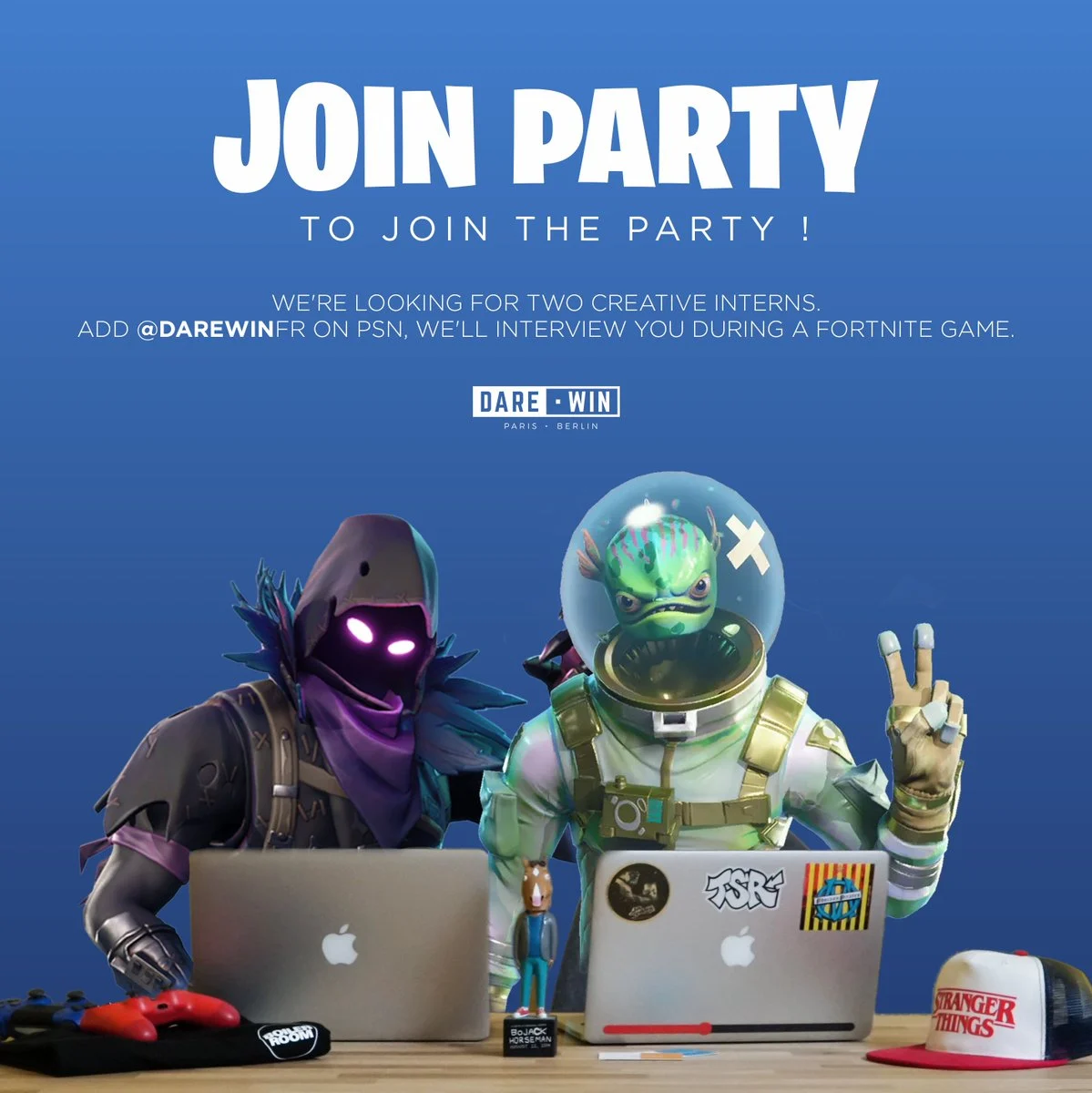 Pros: Getting the word out to those already passionate about your industry can save on costs and time in your hiring process
Cons: Not all the job seekers that apply may have the specific skills necessary for the role
#12 – Use LinkedIn hashtag searches
You can find people who eat, sleep and breathe SEO marketing or whatever the field is you're trying to fill a position for. Search for potential groups by hashtags like #SEO or find those that are influencers in that field and engage with their content. You'll soon see more experts popping up in the comments.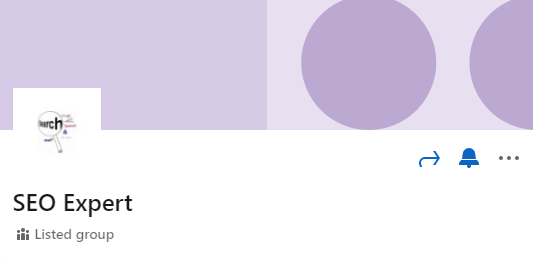 Pros: You could find a few gems that know their stuff
Cons: They may not be looking for a new role
#13 – Craft a very specific job description
If you create descriptions for your job posts that are very specific, including a couple of the less fun tasks, you'll whittle down the qualified candidate pool to those that will actually enjoy working at your organization and in that team.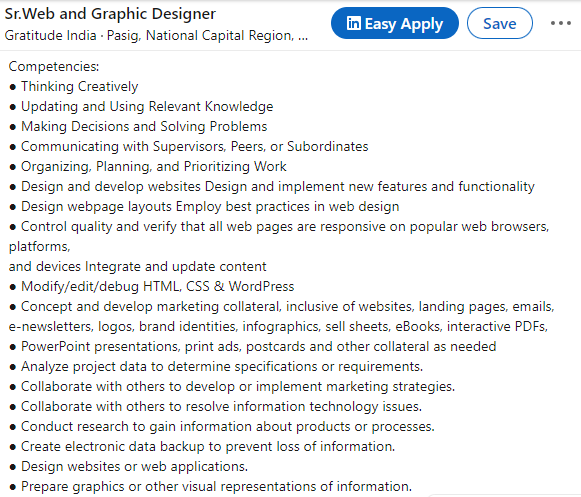 Pros: Connect with people that are truly enthusiastic and competent for the role
Cons: Possible risk of putting off certain applicants
#14 – Be open and generous with the salary
Top talent knows their worth in the industry and expects top pay. If you need to find employees with lots of experience and skill, be prepared to match and ideally go beyond the market-related salary range. Competitive pay is one of your best hooks for great candidates.
85% of upcoming and recent grads say they're less likely to apply for a job if the company does not disclose the salary range in the job posting.

Source
Tip: Don't advertise a senior salary range when you only have the budget for a junior!
Pros: You'll get the quality and expertise you pay for
Cons: You'll get the quality and expertise you pay for (so, if you only have the budget for a junior, don't hope to hook a mid to senior candidate)
#15 – Consider atypical candidates
Some of the best employees are mothers, fathers, carers, over-50s, athletes, or people who manage different responsibilities in their lives. Think of what'll appeal to them, like flexible working hours or a 4-day work week, for instance, and include that in these job postings.
Around one third of the US workforce are aged between 18 and 34 years, and another third are aged between 35 and 49. The remaining third are 50+ years. This includes working adults over the 'traditional' retirement age of 65, who have more than doubled over the past 20 years to represent 7% of the labour market.

Source
Pros: They know how to adapt, are eager to learn new things, and have less fear of failure
Cons: They may need training on specific tools (but they're likely fast learners)
What to look for when vetting a new employee
Finding employees is only half the battle.
You also need to be able to correctly identify whether they are actually high-quality candidates, and that's where the right kind of assessments come in.
Smart teams employ different assessment types for different roles — from asynchronous interviews, to pre-employment skills tests and homework assignments.
Choosing the right mix is important to fully vet potential hires in an effective way.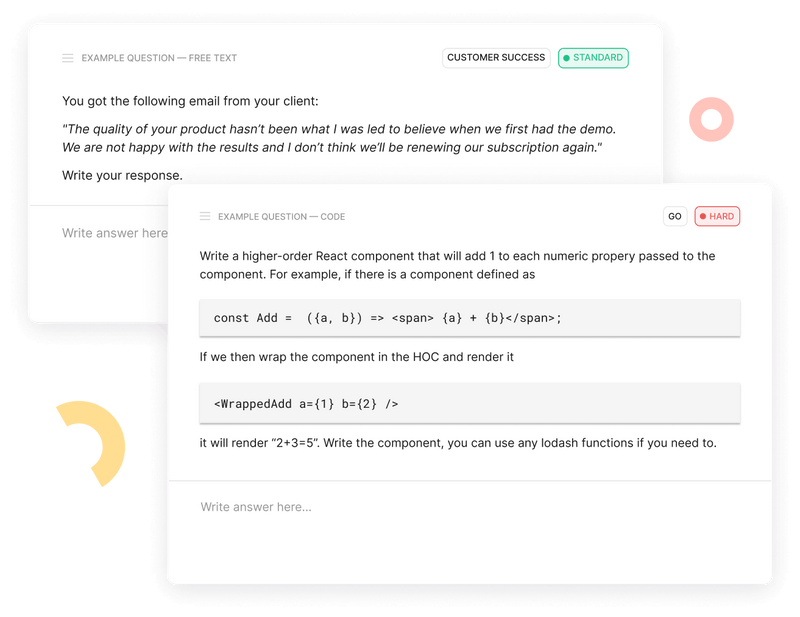 Toggl Hire has ready-made skills tests to help you qualify candidates fast and accurately. Created by subject matter experts, all questions undergo extensive peer review.
Ready to find potential employees that'll knock your socks off? Then get creative!
Juste loves investigating through writing. A copywriter by trade, she spent the last ten years in startups, telling stories and building marketing teams. She works at Toggl Hire and writes about how businesses can recruit really great people.