Features to help you track time easily
Toggl Track Desktop
Design Workspace
Time Entries
Copy Review
Branding
The Kimchi Foundation
Projects
Copywriting
Lime Surfer Co.
Tuesday, 9 October
7.45 h
Simple Time Tracking
One-click timer and manual entry mode with autocomplete to start your time entries quickly.
Offline Mode
Lost your internet connection? All data will be saved and synced when you come back online!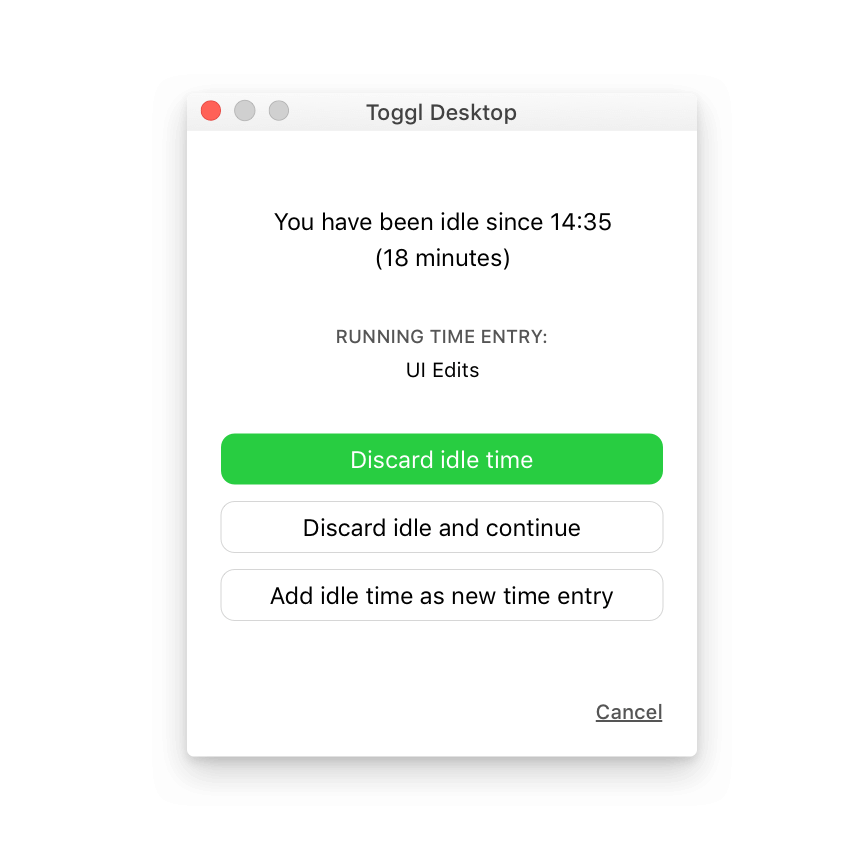 Idle Detection
Choose what to do with the time you were away from your computer.
Enabling desktop notifications helps me reduce procrastination whenever I'm not tracking my time."
– User Review from Capterra

Reminders
Select days and times for the app to remind you to track your time.
I love that Toggl Track will give me reminders to track time! It's really helped me stay consistent!"
– User Review from GetApp

Pomodoro Timer
Set up the pomodoro timer and get a nudge at preset time intervals to take a break. Stretch, meditate, or take the dog for a walk.

Track Time Offline
Lost your internet connection? No worries. Toggl Track Desktop saves your time entries and syncs them when you come back online!

One-click Tracking
Start and stop with one click! Your default project will automatically be assigned to your time entry.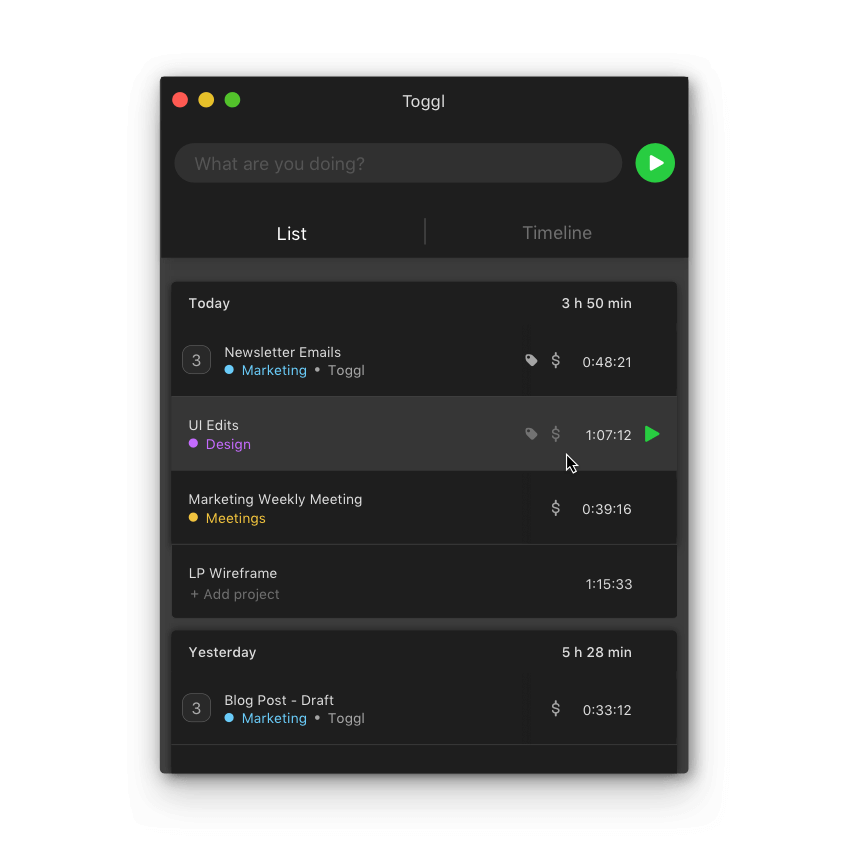 Dark Mode
Take it easy on your eyes with dark mode. All the cool kids are doing it.
Coming soon
It's easy to get started with Toggl Track's timer app for Linux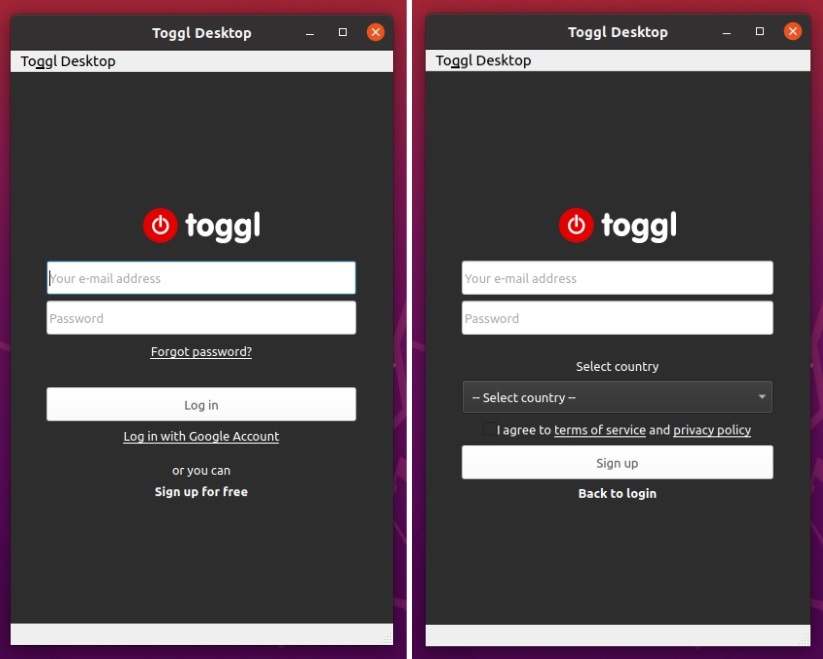 Step 1: Login to the Toggl Track Linux Time Tracker. Create your Toggl Track account to get started. Haven't downloaded Toggl Track Desktop for Linux yet?Download it here!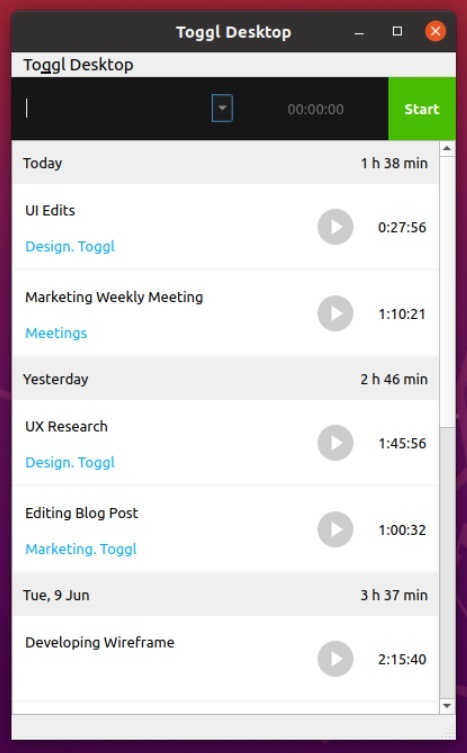 Step 2: Create your first time entry by entering the name of the activity you are working on.
Toggl Track is not just on your desktop
Toggl Track follows you from your desktop to your phone to your browser. No matter where you start tracking, Toggl Track syncs your data in real time so you don't lose a second.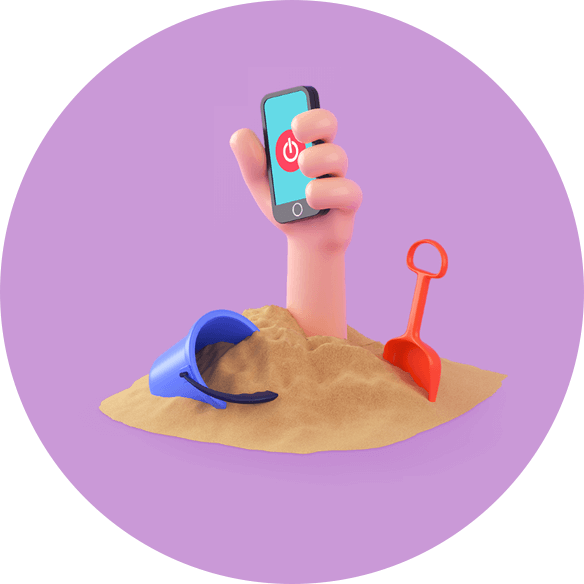 Track Time wherever you Go
Toggl Track is always with you with our mobile app. Start tracking from anywhere and your time will sync across Toggl Track apps.
Get Toggl Track for Mobile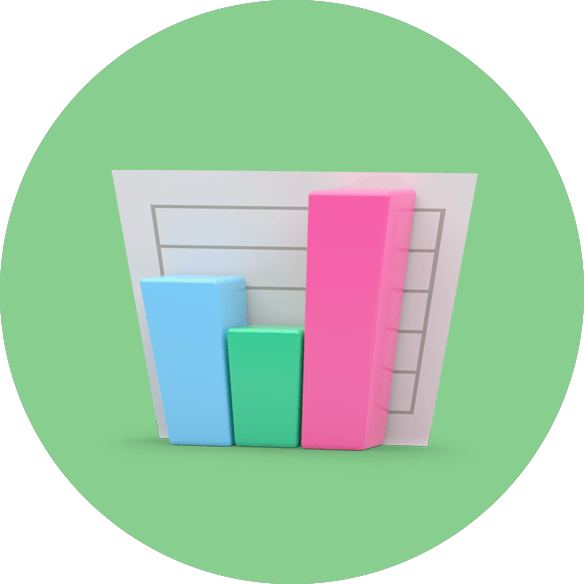 Full Access with Toggl Track Online
Track time in our web app and review in-depth time reports or leverage project templates, dashboards, and time estimates.
See Toggl Track Features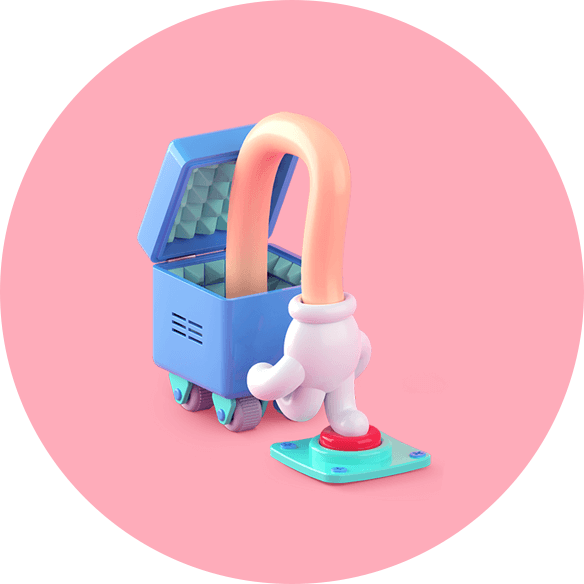 Track Time Inside Your Daily Tools
Use Toggl Track's browser plugin to track from inside tools like Asana, Gmail, Todoist, Zendesk, and more!
Get the Toggl Track Plugin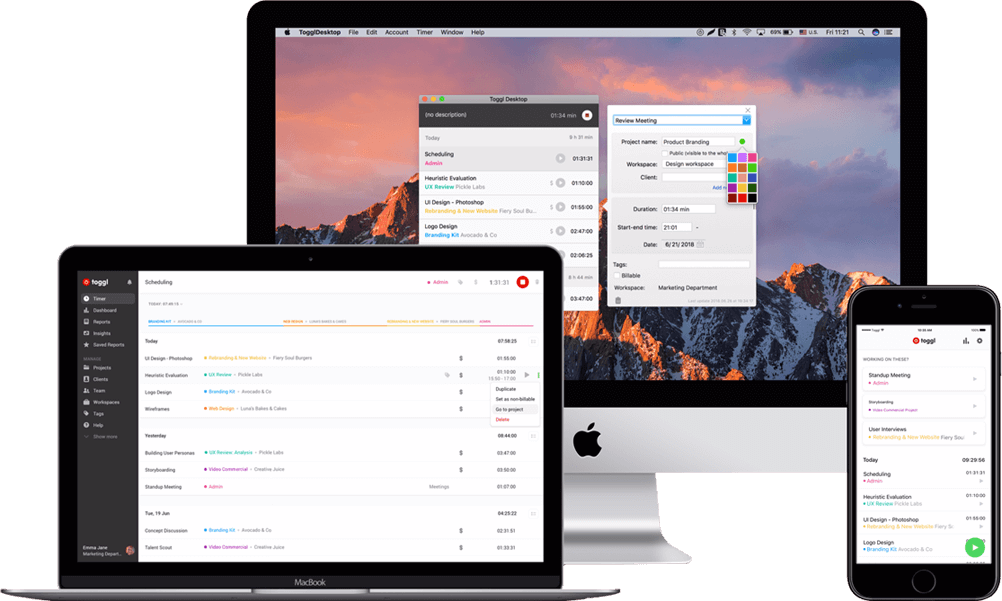 Toggl Track has become embedded in my daily routine. I use it on my Linux laptop, Windows desktop, Chrome browser, and Android phone. And the experience across all of these platforms is very intuitive and in near perfect sync.
– User Review from Capterra