Project managers have helped us manufacture automobiles, build skyscrapers, and develop the technology tools that we use daily. With such strong roots in the build and tech environments, at first glance it doesn't appear that project management is relevant in the creative world of design, where ideas are developed instead of SUVs and apps.
This assumption could not be more wrong.
Although the output may be different, graphic design projects are like any other. There is a group of skilled and qualified individuals working together to deliver a concept while observing client parameters and meeting deadlines. While project managers may have to tread a fine line between sticking to the schedule and fostering creativity, with the right strategies and tools they can deliver consistently positive and reliable results.
Here are 10 tips and tools that can make project management for design professionals easier.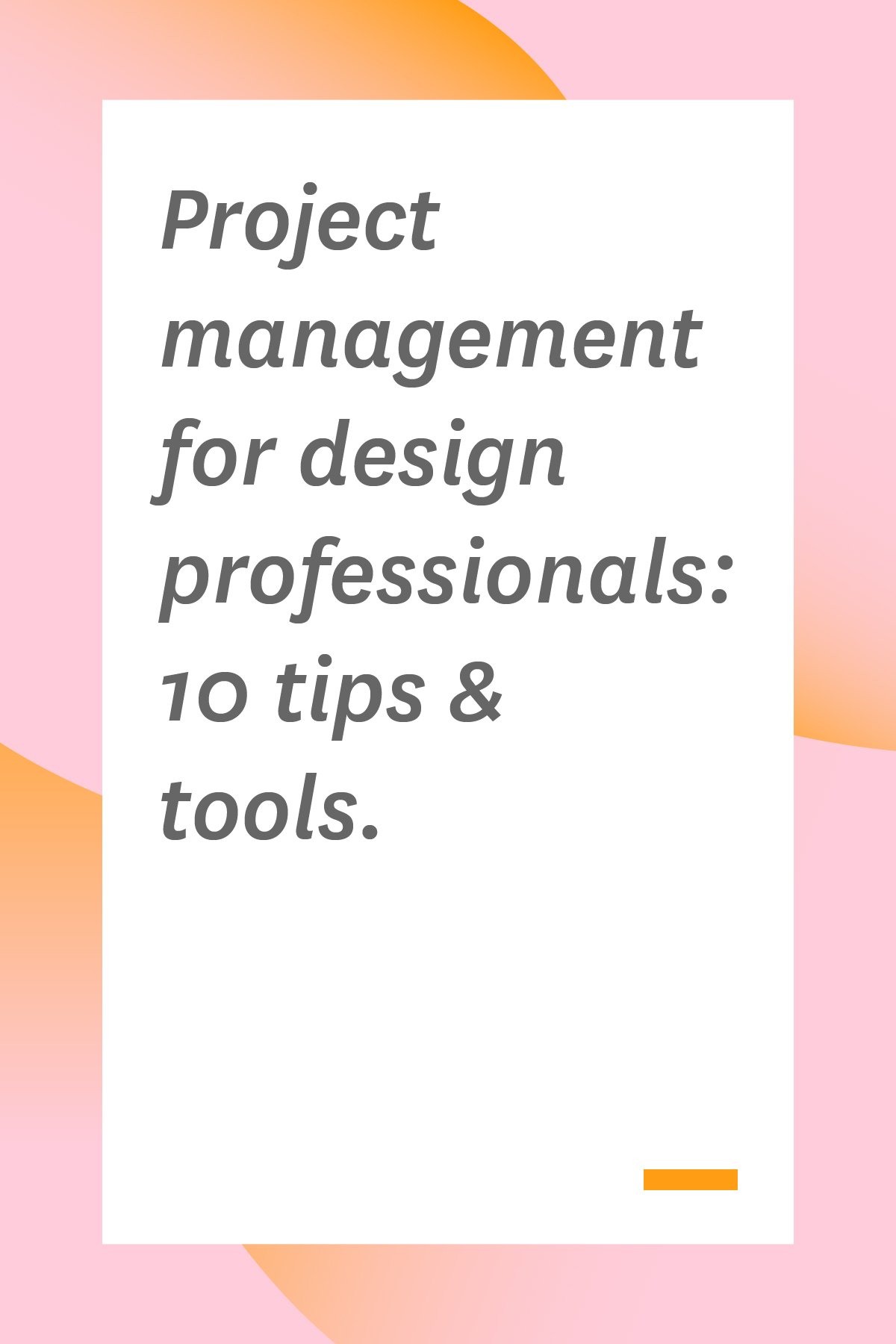 1. Understand Your Team
In both practical and creative environments, one of the cornerstones of effective project management is understanding what motivates each member of the team. For example, does John prefer to come up with a base design quickly and then build on it, or does he perfect his work as he goes? Not only does this insight make your expectations more realistic, you're also better able to keep John engaged and productive.
2. Let Them Use Their Strengths
In a creative field like design, it's especially important to avoid forcing people to fit a role, no matter how essential the role is to the project. If Susan does not see herself as a leader, don't make her one, even if her designs are beautiful examples of what you're trying to achieve.
When you understand how each person works and let this knowledge guide the team selection process, the workflow unfolds more naturally and productivity rises.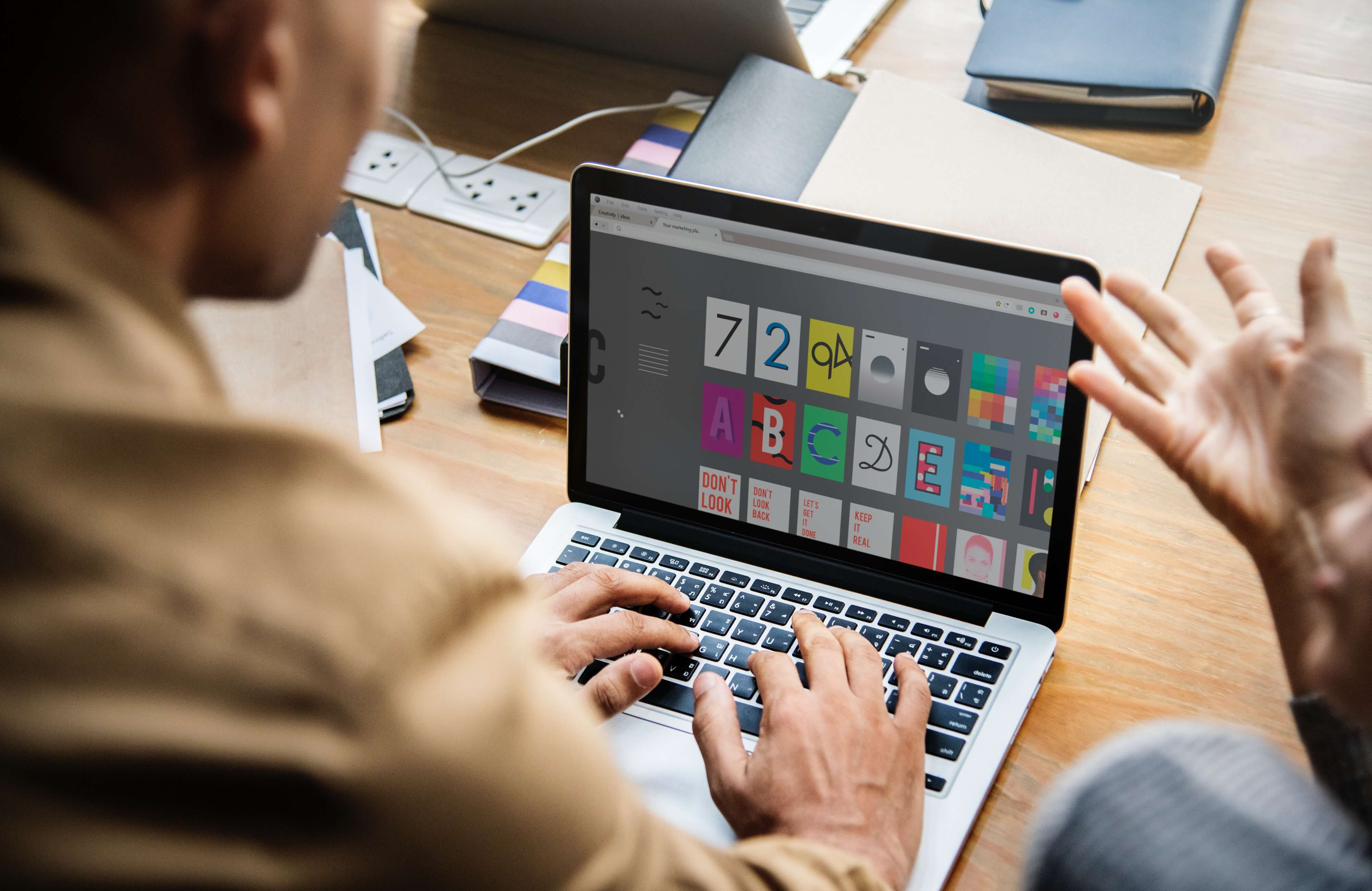 3. Provide Clear Direction
When you meet with the team for the inaugural brainstorming session, make the project goals and parameters clear. For example, if the client wants the color of their new product packaging to be the same hexadecimal shade of blue as their logo, state the fact so that everyone understands that there's no room for creative license.
4. Establish a Clear Schedule
Be equally precise with the schedule and its milestones so that the project will not be delayed and potentially incur additional expenses. Toggl Plan is a free and easy-to-use online planning tool that provides an attractive visual overview of project development. Tasks, milestones and even entire projects can be color-coded to match agency or client branding. This ability to make project elements stand out visually using cool and stylish shades also makes it easy to check project status at a glance, even when there are complex task dependencies involved.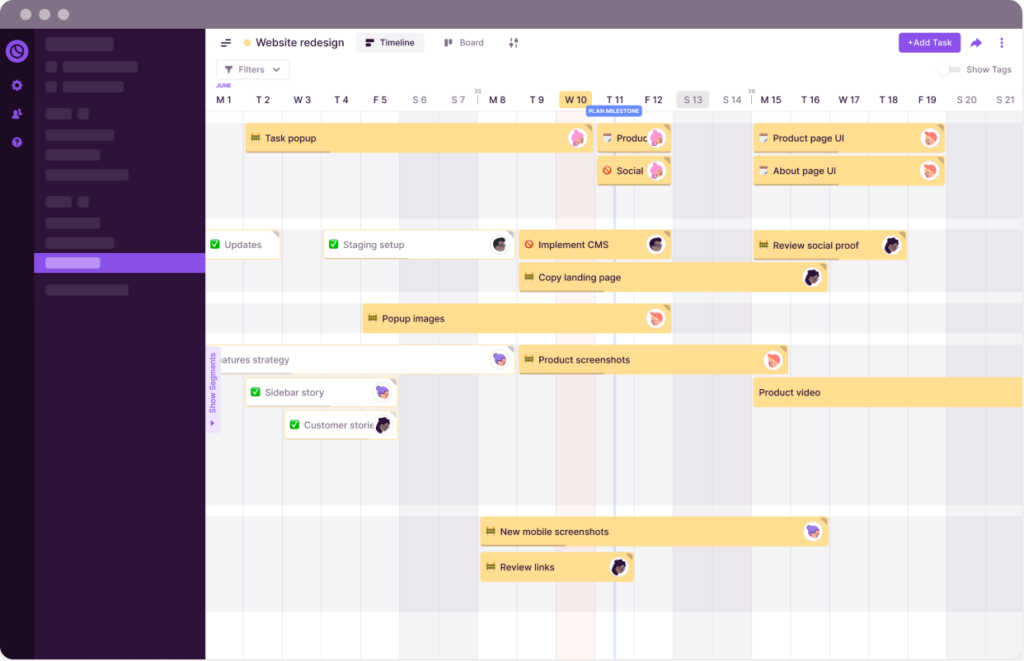 5. Use Portable Communication Tools
The issue is that we live in a more mobile society than our predecessors, especially where the workplace is concerned. Today it's not unusual to have team members from multiple time zones working on the same project.
The solution: a communication and collaboration medium that works on portable devices and is not platform-dependant. You want to be able to sit in front of your PC in your San Francisco office and successfully alert your logo specialist in Japan, who carries her iPad everywhere, that the client wants a different shade of red.
Slack is a collaboration tool that integrates with Toggl Plan, Trello, Asana, Google Docs, and other platforms frequently used in project management. Unless your entire team shares the same workspace and tools, everyone is going to have their preferred form of tech-based communication, and at last count Slack has over 1,500 apps it can integrate with. Chances are that you're covered!
6. Keep All Your Projects in One Place
If your agency has multiple design projects on the go, either for one or for several clients, you need a management tool that lets you monitor each project separately, with its own schedule, task list, and discussions.
With Toggl Plan, design teams can color code their projects to stay organized or use the group feature to assign a group of designers to each project (people can be in multiple groups).
Even better, using Toggl Plan's project view, teams can break a project down into segments, which helps with roadmapping and planning.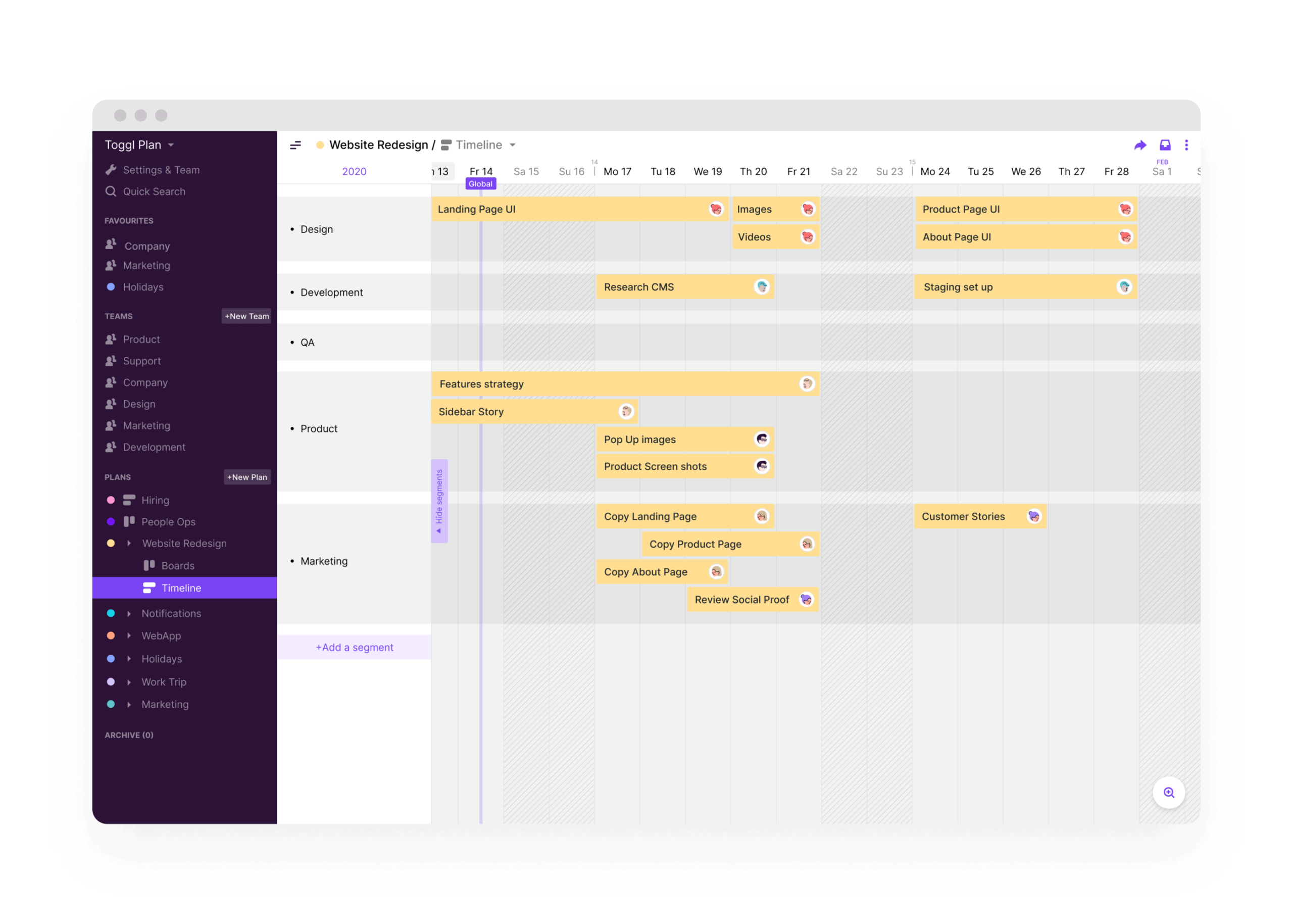 7. Keep Project Documents in One Place
Back when e-mail was the only viable project management tech tool, any time a designer revised or updated a graphic, they had to email the new version to the team. Not only is that a lot of emails flying around, it was also highly inefficient because there were so many versions to keep track of.
Today, project management for design professionals calls for a central resource that can be accessed by the entire team and even the client. One of the most popular solutions is Dropbox, a file hosting service that offers cloud storage services and even synchronizes your image files to ensure that everyone has access to the latest version.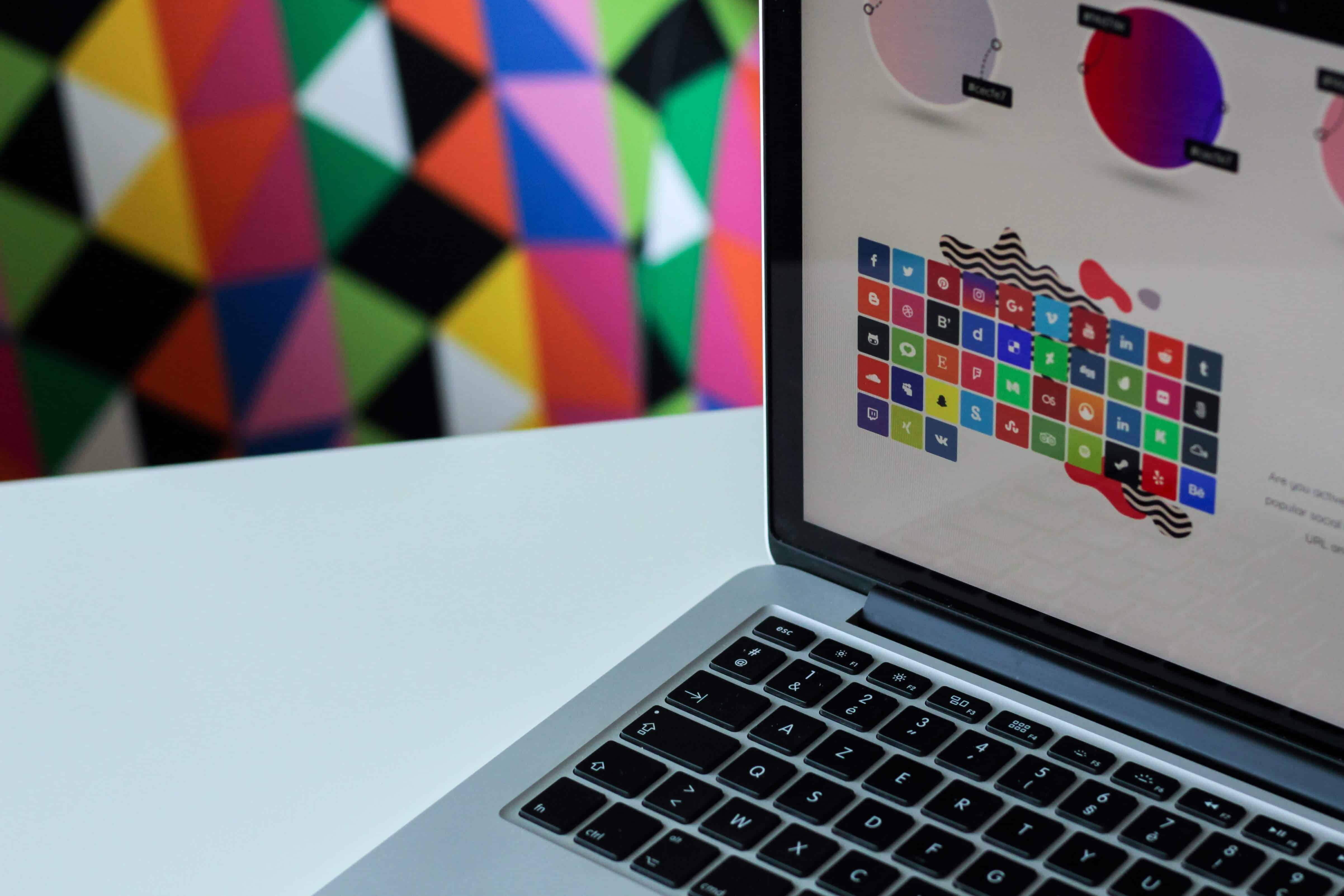 8. Work Closely with the Client
Any project that involves creativity, such as graphic design, is going to take some time to conceive and develop. Bringing a visual concept to life is different from writing software. As project manager, you must make sure that the client does not expect a completed project within an unreasonable time frame.
The best way to avoid subjecting your team to unfair expectations is to allow the client to view the work as it progresses instead of waiting to see the final version. Not only does this arrangement enable them to request revisions as the design develops, it also lets them see how diligently the team is applying itself to making the project a success.
9. Avoid "Scope Creep"
Scope creep happens when the project is dragged out unnecessarily or taken off-course. Although change is inevitable in any design project, it can also be taken too far. For example:
Adjustments and new elements keep being introduced to a design that has already been approved

The client requests changes that change the scope of the project entirely. The contract says that your team is designing a logo, and now the client wants it to produce the elements that logo will appear on, without mentioning a schedule extension or increased budget.
According to the SoDA Report on agency project management, half of all design agencies today say that over-serving clients in this manner causes them to lose at least 11% profit. If the client does insist that the scope of the project change, make sure that they sign off on their request and that the schedule and budget have been adjusted accordingly.
10. Stay Current With All Your Tech
Technology changes fast. (How many versions of the iPhone have we seen?) Remember that this maxim will also apply to your project management tools. As clients develop more sophisticated tastes and expectations, these tools will evolve and integrate new features that allow your teams to remain successful. Always check for updates from the provider and understand them before you start working.
Once you have built up a reliable system for managing design projects, the scoping, planning, and even estimating process becomes easier and your team will operate more efficiently because unnecessary steps and repeat work have been eliminated, leaving them with more time to let their creative energy flow.
Rose Keefe is an author and technical writer who has over ten years' experience in supporting project managers in the manufacturing and construction sectors. One of her primary responsibilities was developing product manuals that supported efficient use of industrial equipment. She continues to write on the subject of time management and commercial productivity for trade websites and publications.