If you want to attract and retain the best staff possible, it takes more than a capable HR team. Nowadays, doing all of these tasks requires at least a handful of apps as well. Arguably one of the most powerful you can invest in is a capable talent management system.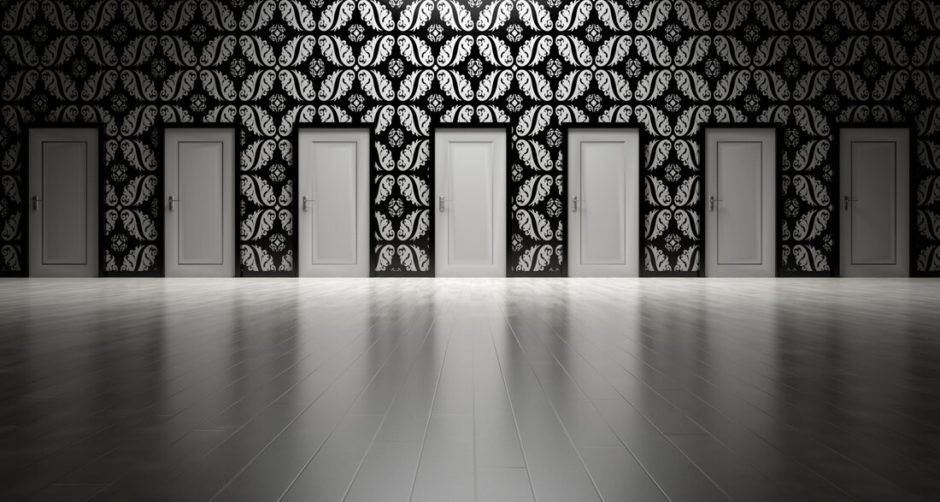 If you're in the market for a talent management system but you don't know where to start, there is a set of common features that it needs to have, whether you're running a small startup or a Fortune 500 company.
Here are 7 things to consider when choosing the best talent management system for your needs.
What is a talent management system?
Put simply, a talent management system (TMS) is a system that allows companies and HR teams to manage:
Recruitment: finding and hiring the best people
Performance management: evaluating how employees are doing at their jobs
Learning and development: guiding and implementing professional development for teams and individuals
Compensation management: salary, benefits, and the rest of it
Put even more simply, it's a tool that lets you manage employees from the moment they apply for your job, until they become a valued employee. A TMS may come with the features of an applicant tracking system.
1. Your talent management system needs to be in the cloud
This may seem implied since most modern apps use the cloud in some way. However, lots of businesses still use talent management software which is tied to their work devices. With the advent of remote work and the need for constant access to data, it only makes sense for talent management systems to be fully online and in the cloud.
Your ideal talent management system can be accessed in any place, any time and from any device that you can think of – don't settle for less. You and your team can collaborate, no matter where you are. The only exception for having an on-premise TMS is if you work with highly classified information that needs to be stored so securely that the cloud is not an option. This brings us to our next point.
2. It needs to be comprehensive
I try to avoid the cliché expression one-stop-shop, but this is exactly what you need. Your TMS needs to take care of the entire talent management process, including recruiting, onboarding, succession planning, performance management and everything else that your HR team or hiring managers need to keep on top of staff admin.
The more features your TMS has, the fewer integrations and apps you will need to purchase separately, and the more streamlined and efficient your workflow will be.
3. It needs to be secure
The data in your talent management system is extremely important. Not only does it have the data from your employees, but it also stores the data of all the applicants that were interested in working for you. Needless to say, you want to keep this data as safe as possible. Make sure to choose a TMS that has encryption methods to keep your data safe.

4. It needs to integrate with other, related apps
In the world of applications, it's crucial to use those that play well together. Your new talent management system should come with integrations to your most-used apps, such as:
– Job boards
– Email marketing software
– CRMs
– Pre-employment assessment tools like Toggl Hire
– Project management tools
– Payroll solutions
If the talent management system doesn't come with some important features out of the box, you need to make sure that it integrates with the additional tools you will need. Moreover, factor in the costs of those additional tools which you need to purchase.
5. It needs to be easy to use
If you're a startup founder, you're probably venturing into the world of HR software for the first time and you need to learn the ropes. Even if you have used a TMS before, you need something that has a good learning curve and a great user experience. Unfortunately, you won't be able to find this out until you commit and purchase.
There are, however, things that you can check before grabbing your wallet. First, make sure that the company has a good customer support system, and that it doesn't take more than a day for them to get back to you. Also, check to see the resources that the company has on its website. You need to look for FAQs, documentation, wikis, databases, video tutorials and things of that nature. If you can find an answer to your question before reaching out to support, it's a sign that they have things under control.
6. It needs a (functional) mobile app
You don't really appreciate a good mobile app until you've had to use a bad one. The problem with most talent management systems is that their mobile apps look good and they're excellent at viewing employee data. However, they don't do anything further than that.
The mobile version of your TMS should have similar, if not the same functionalities as the desktop/cloud application. By far the worst offenders are those apps that don't let you edit or add new employee data. If you have the chance, toy around with the mobile app before purchasing.
7. It needs to have a great track record and a plan for the future
Imagine a scenario where you have 200 people working for you and all of their data stored in your talent management system. At this point, switching to another system is both expensive and complicated. However, there might come a time when you're forced to make a move.
Your talent management system should be relatively established, and you should know what their product development has been like. You want to invest in the future and know with certainty that the developers are going to be working on new features and updates in the times to come.
For this reason, it's useful to look at the product roadmap and see what the developers have in store for the future. That way, you're not forced to switch systems a year down the line because your talent management system is not being updated. It's a solid idea to try out a free trial for some time before locking yourself into a risky and costly contract.
A rarer occurrence, but still something to consider, is that the company could simply run out of funding – especially if it's a startup. It shouldn't be your primary concern, but make sure that the people behind your talent management system have a good financial plan for the future so you're not left stranded if things don't go as planned for them a year or two down the line.
Conclusion
Whether you're behind a two-person startup or a corporation with hundreds of employees, choosing a talent management system for your company is not a task to be taken lightly. Once you consider these factors, you can choose a talent management system that ticks all the boxes and works for your specific needs.