Pre-employment testing is hard. While most recruiters agree that vigorous testing is essential for achieving success, getting the right balance of accuracy, relevance, and difficulty within your tests isn't always straightforward. 
If you've struggled with pre-employment testing in the past, we're going to show you how Toggl Hire can fix the common headaches recruiters face. We'll break down each situation, problem, and solution alongside showcasing just how easy it is to start testing candidates with Toggl Hire.
Let's get into it!
Pre-Employment Testing Headaches: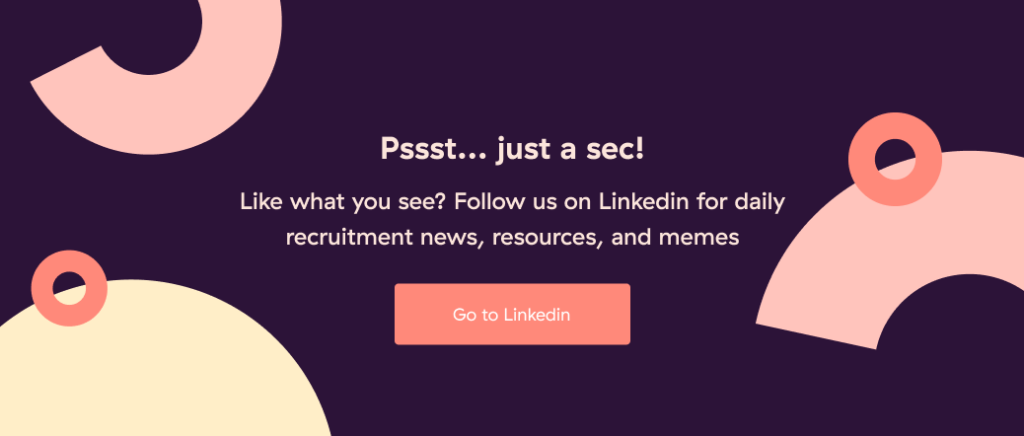 Pre-Employment Testing Headache #1 – Skills Expertise
The Situation
Especially in small organizations, recruiters find themselves having to source candidates for a variety of different roles. This could mean looking for a marketer on a Monday, a developer on Tuesday, and by Friday, that could even mean looking for a finance professional.
Recruiters are expected to know exactly what skills each candidate needs to do their role. Of course, that's unrealistic; you can't be an expert in every field.
The Problem
Skills testing platforms all take different approaches to their questions. Some put the onus on you to write the questions, while others have a bank of boring and generic question templates for you to choose from.
Given you're not the expert, more often than not, this leads to weak questions which don't effectively test a candidate's ability to do the job.
The Toggl Hire Solution
For us, it's all about harnessing expertise.
We give you access to our rapidly growing question library, created by industry-leading experts from their respective fields. On top of this, every one of our questions follows a 4-step quality process:
All of our questions are submitted by experts. These experts are a mix of industry professionals as well as sector-specific recruiters – so they know what they're talking about!

Every single question then gets passed onto another expert for peer review. Our community re-checks every question, so you know it's been double-vetted.

Once the question is live, we use built-in candidate feedback to understand how the questions are performing. We also monitor a question's pass rate, answer time, and test frequency to ensure they're hitting the mark.

With thousands of candidate tests per week, we constantly analyze recruiter and candidate feedback to optimize our question sets' accuracy, clarity, and legitimacy.
This means that you don't need to be an expert in every role you're recruiting for. We've done the hard work for you, ensuring all of our questions are of the highest quality for your candidates.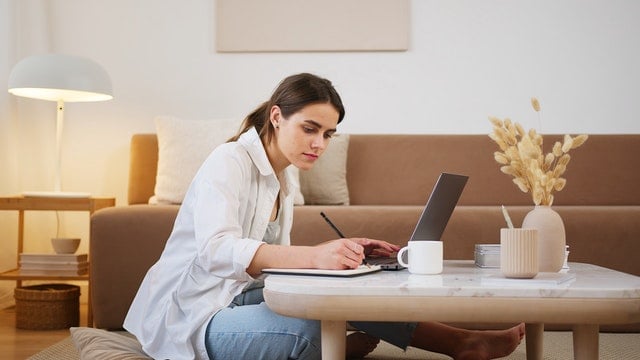 Pre-Employment Testing Headache #2 – Question Difficulty
The Situation
Not only are you recruiting for many different job types, you're recruiting for many different levels of seniority. Your graduates, managers, and senior leaders all need different sets of skills, so why would their tests all be the same?
The Problem
Many skills testing platforms don't cater for seniority, meaning the tests which are generated simply don't do the job for everyone.
If the tests are too easy, the purpose of the skills test is lost. If every candidate can pass the first time, you'll have hundreds of people to choose from.
If the tests are too hard, you alienate the level of candidate you actually want. And to add to that, any that do pass the test will probably be too senior for the position anyway.
The Toggl Hire Solution
Each one of our questions is assigned a difficulty level. Again, this difficulty level is determined by our industry experts, harnessing their knowledge of the skills, expertise, and competency required at every level.
When setting up your tests, you have the power to determine the difficulty. If you're hiring for a senior position, ensure the test is weighted towards the harder questions. But remember to throw in more easy ones if it's a junior role.
Plus, if you need to focus on bespoke expertise, you can even create your own questions in any of the following formats: free text, single choice, multiple-choice, picture choice, numeric input, or code input.
Pre-Employment Testing Headache #3 – Defining Success
The Situation
What does success look like to you? It's a pretty tricky question to answer, especially when it comes to pre-employment testing.
It's hard to know if 50%, 70%, or 90% is the correct pass mark for a test, after all, when you're first setting your test up, no one has even taken it yet!
The Problem
You need to set the bar at the right level. If you set it too high, you're not going to have any candidates to take forward to the next stage of your recruitment process. Set it too low, and you'll have too many candidates make it through who might not be at the skills level you need.
Many tools force you to mandate a pass percentage, which puts you in a difficult position if you aren't quite sure what to select.
The Toggl Hire Solution
If you know the pass percentage you want to enforce, the good news is that you can set this for each of your tests. This allows you to automate the candidate feedback, letting those who have passed know the next steps, as well as letting those who failed down gently.
But what if you don't know the right pass percentage?
In that case, there's no need to put one. You can customize the Test Results page so that candidates receive a generic completion message rather than a pass/fail.
You can then use our dashboard analytics to break down how candidates performed. Simply filter between those who achieved a particular score to get a sense of what success for your skills test looks like.
Pre-Employment Testing Headache #4 – Eliminate Cheating
The Situation
Online tests are notoriously easy to cheat. Especially for long-running tests, ex-candidates share questions and answers with others or even contribute to online forums to help others prepare.
The Problem
While upfront preparation is great, you don't want candidates taking your test if they already know the answers. Not only does this make the test unfair, it fundamentally undermines the process.
Failure to get a grip on cheating means you'll progress candidates who can't do the job and can just remember a bank of answers. Some skills testing tools don't actively work to avoid cheating, leaving you at the mercy of fraud within your recruitment process.
The Toggl Hire Solution
At Toggl Hire, we put fairness and cheating prevention at the heart of what we do, all in a way that maintains the candidate-company trust.
Here are just three ways we prevent cheating from candidates:
Using our Smart Tests feature, we ensure that every candidate gets a unique test. We mix up the questions and the order they're presented to ensure each test is unique, unbiased, and harder to cheat.

Using our platform analytics, we weed out suspicious questions and remove them from our question library. This helps us cleanse our question set to maintain quality and detect any questions which may have been shared online.

Every candidate is verified through LinkedIn, Github, or Facebook and is restricted to taking each test only once. Candidates will see their overall score but cannot see which questions they answered correctly or incorrectly.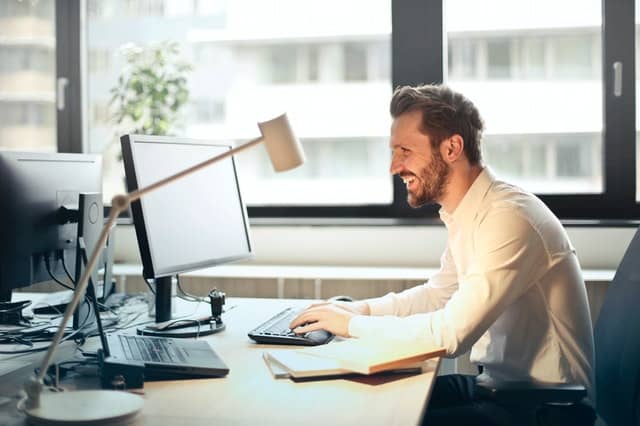 Pre-Employment Testing Headache #5 – Optimizing Candidate Experience
The Situation
Pre-employment testing isn't for everyone. While it's great for recruiters to understand their candidate's true abilities, on the candidate's side, it can sometimes feel like a massive time investment for little in return.
The Problem
Firstly, a poor candidate experience reflects poorly on your organization. The recruitment process is the chance for you to make a first impression with your candidates, so the experience must be enjoyable and worthwhile.
On top of this, if the candidate experience is poor, candidates simply won't complete the tests. Ultimately, this leaves you with a smaller pool of candidates to choose from.
Most pre-employment testing platforms don't give you the control to optimize the candidate experience, leaving you at the mercy of their design, messaging, and process.
The Toggl Hire Solution
We want candidates to love completing skills tests while giving companies the ability to ditch resumes for good. If you're getting ready to try Toggl Hire, this is how you ensure the platform works for you and your candidates.
First, get on with customizing your landing and test results pages. Here you can use your branding, messaging, and verification methods to create an experience that aligns with your company image.
At Toggl Hire, we allow the candidate to give feedback on every question they answer. This helps us to help you by optimizing our questions for clarity, accuracy, and flow. It also helps the candidate feel more engaged in the entire pre-employment testing process.
And to finish, we believe candidates deserve instant feedback on how they performed. The Test Results page allows candidates to see both how they scored and how they compare to others. This helps candidates stay engaged and get a feel for how likely they are to progress.
Creating an amazing candidate experience is what we do. But, don't just take our word for it, you can see our live candidate feedback for yourself here.
Summary
Pre-employment testing isn't always easy for recruiters to manage, and many skills testing tools on the market don't help the situation either.
At Toggl Hire, we aim to make the process simple. We ensure your tests strike the right balance in their accuracy, difficulty, and candidate experience to ensure you get the perfect insights into your applicants.
We've covered a range of Toggl Hire features in today's article, but if you'd like to learn more, why not watch our 1-minute explainer video?
James Elliott is a Strategy Manager and Writer from London, UK. When not working on the day job, James writes on a variety of business and project management topics with a focus on content that enables readers to take action and improve their ways of working. You can check out James' work on his website or by connecting on LinkedIn.