Having our own set of beliefs is what makes us who we are – among the other stuff. Our beliefs shape us on how we act, communicate, present ourselves. Same goes for project management, there are beliefs that can keep us growing and on the right track. However, there are certain popular myths that will keep pulling you down. Having a clear understanding of facts vs. fiction in the world of project management can make all the difference.
Today, we're here to clarify and help you get rid of the myths that won't serve you and may ultimately cause your projects to underperform.
Previous Projects Are The Recipe For Future Ones
Well, yes and no. While we always say that you should be mindful of your current projects and keep the knowledge for the future, you must never sway into the 'safe place' thinking that only this will be enough. Just like people, every project (however similar to others) is unique and different. Never disregard your learning curve and always be prepared for new situations and mishaps that may occur. It's important to acquire that agile mindset and be on the lookout for new challenges.
Project Manager Is The Expert
Saying this is wrong on so many levels. Yet, a lot of people still believe and say so. Project managers are here to delegate and organize the work of experts but aren't necessarily experts themselves. This myth isn't only detrimental to the team that believes this and tends to rely on their project manager for all the answers to all the problems, but a lot of project managers can take this to their heart very seriously. As a project manager, you don't have the time to be the expert in everything.
You Can Go It Alone
Believing this myth can be your doom as a project manager and is closely related to previous one. It's common that we have an urge to do certain things in life on our own. And it should be like this – we take upon our own spiritual paths, define our own set of beliefs and generally create and develop ourselves as persons we are. Those are the things no one else will do for us. But when it comes to project management this cannot be further away from the truth! It's important to surround yourself with highly skilled individuals and ask for help.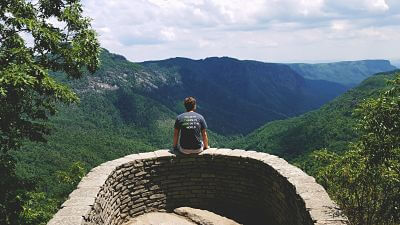 Processes Are More Valuable Then People
This is just plain wrong. Take for example the myth #1 – you have a set of processes that worked well in the past but a different set of people were working on it. You just can't push this process onto a new crew and think things will turn out for the best.
Your team is your most valuable asset and you should treat your people as such. Learn about them, about their own methodologies of work, their habits and skills before you start outlining the process itself.
You Need Frequent Meetings And Team Updates
This myth is just a plain time waster. In fact, the infographic made by Wrike shows that as many as 47% workers and team members of project teams said that meetings are a No.1 time waster. They actually believe that meetings should take a small portion of time and say that 30% of it spent at the meeting is just plain wasted. We cannot agree more. Meetings really shouldn't be held that often or take too much time.
Project managers believe meetings keep people in the loop and on the track. Frequent meetings only break their daily routine and leave them with a sense of insecurity. Instead, if you need updates try to keep it short. One company in Florida decided to give each person a 10-pound medicine ball to prevent them from talking too long.
Detailed Planning Is The Key
While detailed plans aren't necessarily bad, they leave a lot less room for errors and unpredictable circumstances to happen. Your level of detail in project planning should always go so far as the expertise of the people in your team. Again, we're going back to people, but hey, it's the truth.
Your goal should be to build the quality team, not the quality detailed plan (however helpful that may look). It's amazing to have something similar to an IKEA assembly manual when you're doing your projects, an easy-to-follow recipe. But what's more amazing is to have an agile team of people that can effectively respond to changes and resolve issues and problems.
You Don't Need Advanced Tech Support
We cannot imagine our lives without technology these days. Yet, some project managers only go so far when it comes to leveraging tech support in their planning efforts. Project management software today offers a lot and boosts the speed of certain processes. From collaborative to project planning tools, you should start researching your options and start implementing.
Most popular tools today use Gantt charts and are highly visual. Time to make the decision and make it all a bit easier for you and your team.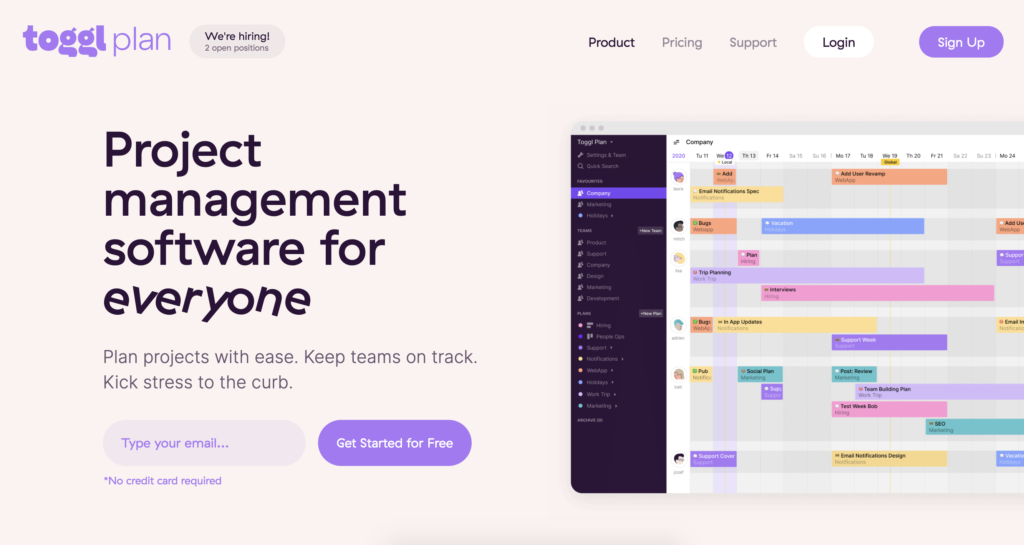 It's Important To Stay Within The Budget And With Timely Delivery
Better done than perfect is a popular sentence project managers like to use. Sure, but only to some extent. Some things really are better done than needlessly bulldozed over and over just to make them a bit more perfect. But should this be the case when it comes to your projects?
A lot of projects were done in this manner and completely missed the mark with deliverables. Sure, you should be mindful of the budget and try not to stretch your deadlines too much – but those aren't the factors of success. Remember the most important people are your stakeholders and in the end, their satisfaction, team synergy and quality output are whats going to matter, keep you in the game and growing.
Have a popular project management myth of your own? Let us know in the comments below. And as always, have fun planning and delivering!
Josip is an aspiring content marketer and an outreach specialist at PointVisible and freelance writer at Teamweek. Other than marketing, he likes to grab a good book and read about different leadership ideas and styles.