It was literally my first week as a project manager.
I had always thought that the first week in a new position was when all the good things happened. New office. New furniture. Congratulations from former colleagues and introductions to new ones. There was supposed to be some unwritten law that you didn't have to start apologizing for anything or second-guessing your work until week number two. Three if you were really lucky.
In my case, I didn't even have three days to bask in the afterglow of being promoted.
One of our clients, the New York branch of a wildly popular UK perfume brand, had wanted my agency to run a million-dollar print and internet ad campaign. I had worked on many of their projects in the past, so the Creative Director appointed me to run this one. I was really excited. If I aced this one, it was only a matter of time before the corner office was mine.
I wrote the project proposal and sent it off. Like a boomerang, it came right back and hit me in the gut.
The client was disappointed. Ask anyone: that's worse than being despised.
In my effort to impress, I had stayed up all night writing a multipage proposal that left nothing to chance. I wanted the client to see that her vision was in capable yet imaginative hands and was actually proud that my text-only PDF was nearly 10 megabytes.
The client wasn't. Impressed, that is. She actually forwarded it back to me, cc'ing the Creative Director in the process, and said that it contained too much detail, most of it unnecessary. She even implied that if I devoted this much time to "theories and paperwork" she didn't foresee the campaign being finished until 2020.
Ouch.
My confidence was really deflated. I expected to be ushered back to a cubicle pronto. But fortunately, the Creative Director was understanding. We went over my proposal together, and he gave me some tips that resulted in a new one. This time, the client accepted it right away. Lesson learned!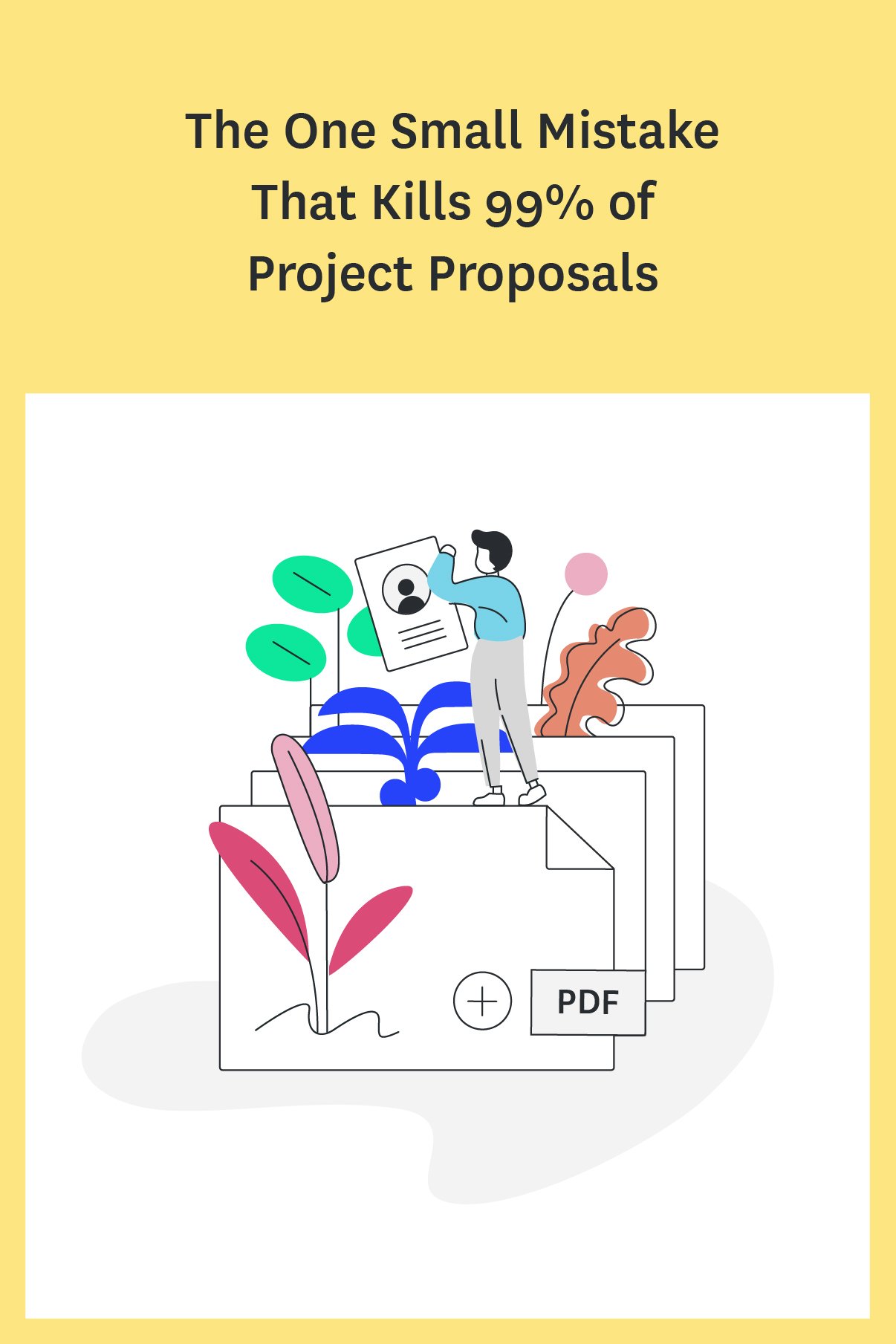 Avoid This Mistake!
As the saying goes, the devil is in the details. The number one mistake that is practically guaranteed to kill your proposal is how you handle detail. If it's too vague, the client won't understand your game plan. If it's too detailed (like mine was), they will either not take time to read it or assume that no reasonable deadline can accommodate all those steps.
Take it from me: of all the documents you will be creating during the course of the project, few if any will be more important than the proposal. Your success and future as a project manager depend on your ability to write a project proposal that delivers the right amount and type of detail. In this article, I show you how to do just that.
Speak Your Client's Language
Proposals are like marketing tools in that you need to keep your intended audience in mind when writing one. The perfume campaign client carried a banner for the 'less is more' approach, but I've worked with other clients who would have seen my 10-megabyte PDF as a mere preface.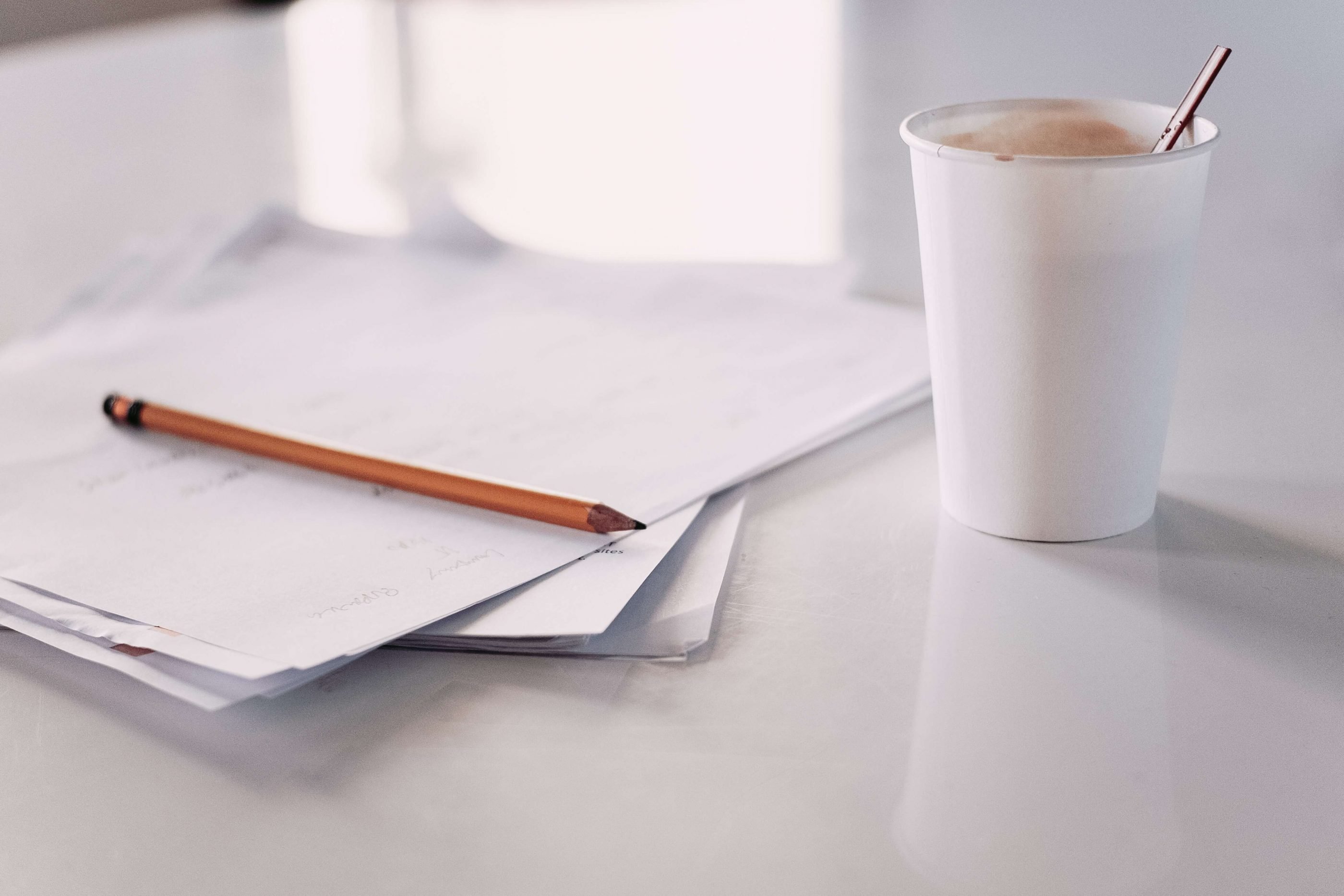 You can tailor the proposal's details to client preference by using the same tone and complexity level that they use. If you are preparing an app launch for a client with a lot of coding experience, you can use jargon and get more specific about the technical aspects of the game plan. If that party is not technically fluent, emphasize marketing strategy, graphics, and other aspects of the project instead.
If you have never worked with this client before and no one else at the agency can give you insights into how they prefer to digest information, do some research by:
Visiting the client's LinkedIn profile
Check out any public group affiliations. If they are members of a LinkedIn group on loading dock manufacturers, you won't have to explain to them what a truck latch does.
See what articles and information the client likes to share. Are these resources brief overviews of a subject or do they go into more details?
Use this information to compile a client profile. (If you worked in Sales, you'd call it a Buyer Persona.) When you know their likes and dislikes concerning information delivery, it can help you create a project proposal that will speak directly to them.
Show, Don't Tell
As the saying goes, a picture is worth a thousand words. Popular project management tools such as Toggl Plan use Gantt Charts to create clean and beautiful timelines that show project direction, milestones, and goals. A single glance will tell the client:
How long the project will reasonably be expected to take
What resources will be used
How many team members will be working on the project
What each team member's respective role is
If your client is someone who has always questioned your proposed budget, a Toggl Plan timeline will allow them to see what resources are needed to accomplish their goals and, in many cases, understand why a certain amount of money is necessary.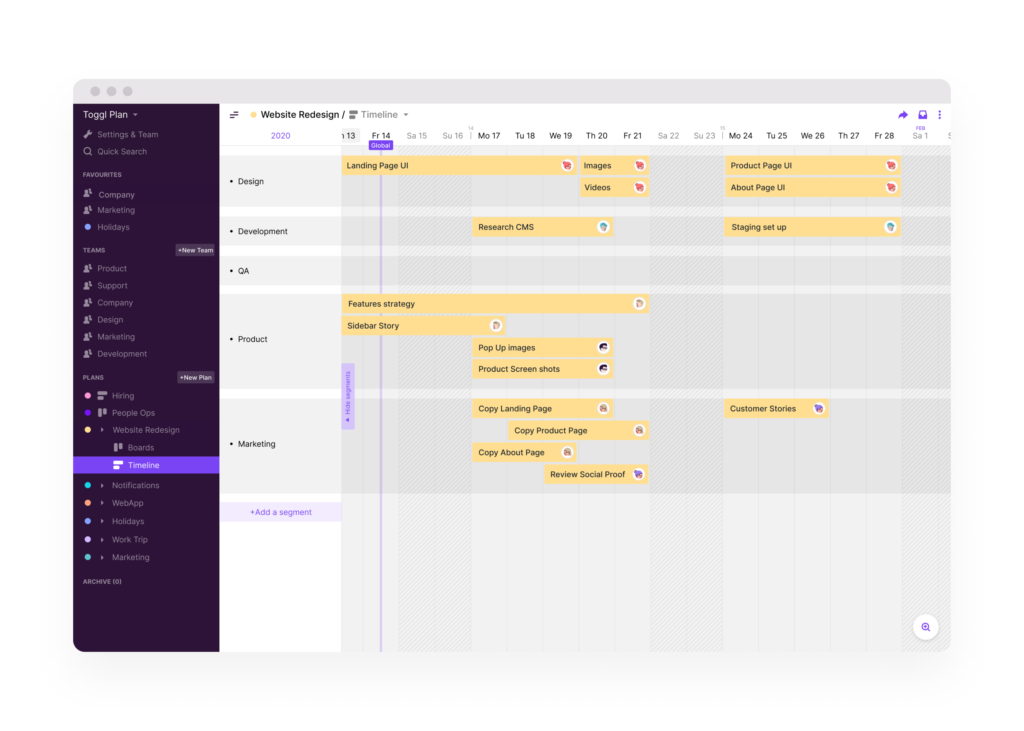 Toggl Plan will continue to serve you well after the client approves your project proposal. The timeline feature makes it easy to organize both the project and your team's activities. To add a task, all you have to do is click on your color-coded timeline, drag it to the appropriate length, assign it to a team member, and specify the duration. You can also prevent team-related delays by seeing how each person is performing against the deadline and providing any necessary assistance.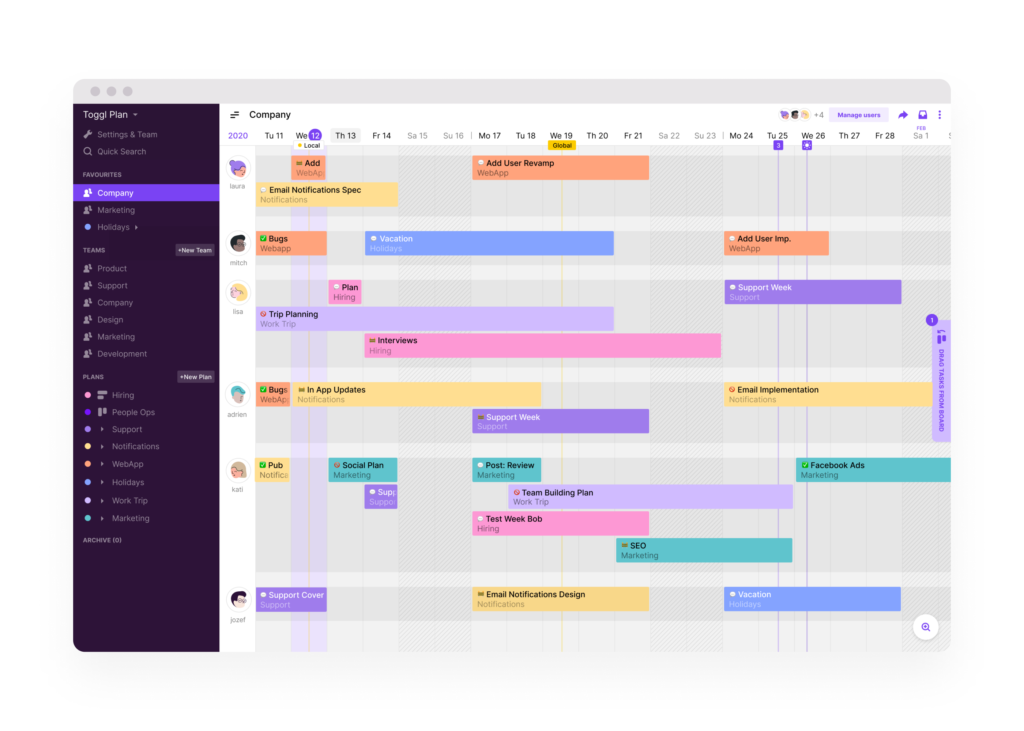 Use a Conventional Outline for Project Proposals
If your client has initiated projects before, they are expecting to see important information structured and presented in a specific manner. If you start getting too creative, forcing them to spend extra time looking for certain details (e.g. financials), you'll confuse and possibly irritate them.
So what does a 'traditional' proposal look like?
Executive summary that offers a concise overview of the client's problem or goal and your proposed solution. It's like the first chapter of a novel in that it persuades your client to read further.
Project overview that includes a history of the problem or the need that the project goal will fill; a summary of the resources you will need to complete the project, and some additional information about the direction you think it should take.
Main proposal that clarifies the project goals, key deliverables, and schedule. You can include information about known and potential risks, criteria for success, and reporting methods.
Financial information that includes specifics on the estimated budget
Appendix where you can attach additional documents that go into more detail about any aspect of the project. Providing an appendix allows you to add large amounts of extra information without bloating the body of the proposal
Most project proposals follow some variation of this list. If you stick to this structure, your client will be more receptive to your details.
Write Like a Salesperson
You may not think of yourself as a salesperson, but when you write a proposal, you are selling the project to a client. If your proposal details are vague and/or sound like something out of a tech manual, you're going to have difficulty holding their attention long enough to persuade them.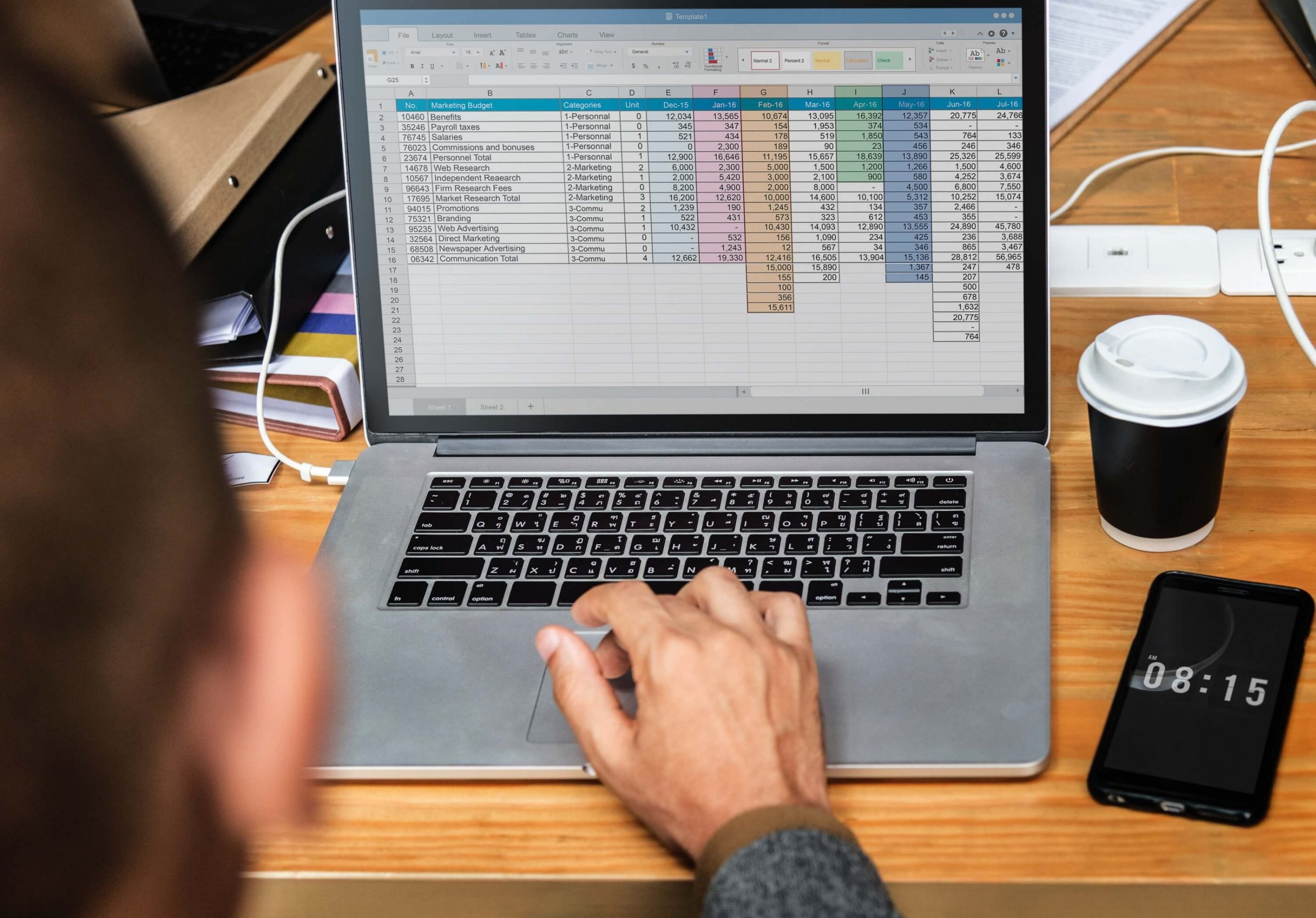 You don't have to turn your proposal into 100% sales copy, but you should be persuasive in the way you write. Here are some tips:
Use an attention-grabbing industry fact or statistic in your executive summary to grab the client's attention.
Use case studies and testimonials as social proof of your proposal's importance
Avoid technical details and jargon unless the client is fluent in the subject and expects to see it in a proposal.
Start with important points and information and leave minor details at the end. Think 'inverted pyramid.'
Emphasize your qualifications, experience, and results history if you have never managed a project for this client before.
Present Details According to Proposal Type
Although there are standard proposal outlines, never forget that not all proposals have the same objective. A response to an RFP (request for proposal) has a different objective than the one you sent to a client you have worked with often.
With the former, the details you want to emphasize the most are your qualifications and experience.
With the latter, you will remind them of past results and show them how you intend to repeat those successes with the current project.
Conclusion
Creating a proposal with the right amount and type of detail is arguably an art form. Even agency veterans have to pause and consider their approach carefully. You have to present the information in a persuasive manner that justifies the project while reminding the client that you are the right manager for the job.
Done correctly, a single digital document is the seed from which a wildly successful project emerges. Your client will be so pleased with the outcome that they will gladly renew their contracts with your agency, and you will have one more success in your career history that you can use to win new clients- and even maybe even get the corner office one day. P.S.: I'm still working on that one…
Rose Keefe is an author and technical writer who has over ten years' experience in supporting project managers in the manufacturing and construction sectors. One of her primary responsibilities was developing product manuals that supported efficient use of industrial equipment. She continues to write on the subject of time management and commercial productivity for trade websites and publications.