Project management has come a long way in recent years. As an IT project manager, you'll find that your job doesn't really differ from a normal project manager. There are a few topics to go over, however, which you can easily apply to your IT project management workflow.
What is IT project management?
IT project management is the process of overseeing a team that builds software and technologies for clients. This could be anything from website design to data management. Typically speaking, IT project managers start off with web design and web page updates. We all have to start somewhere!
Your tasks as an IT project manager
Your job consists of many tasks. In any industry, making your team's job as seamless as possible should be the overall goal. Do your job so that they can better do theirs. There are 4 basic tasks that will guide you through this process:
Create the timeline

Research resources

Keep the client and stakeholders updated

Deliver the finished product in time
These 4 points are extremely simple and easy to follow. Of course, there are many more details that go along with each topic, and each project will have a different direction, but you can always boil the project down to these 4 tips. Let's go into more detail with each point.
1. Create a timeline
You can't have a project without a project timeline. This is true for any project manager. Before the first kick-off meeting, you should have the full project timeline outlined. You can use data from previous projects to make your estimates more accurate. Or, ask the experts on your team to help create the timeline. Your goal is to make a timeline that's as clear and accurate as possible.
To create the perfect and most detailed timeline, use Toggl Plan. Toggl Plan is user-friendly, feature-rich visual timeline that's perfect for IT project management. The software is based on a simple click and drag Gantt chart that allows you to create and edit timelines and details on the fly. It's the perfect solution for any IT project manager looking to make their job easier.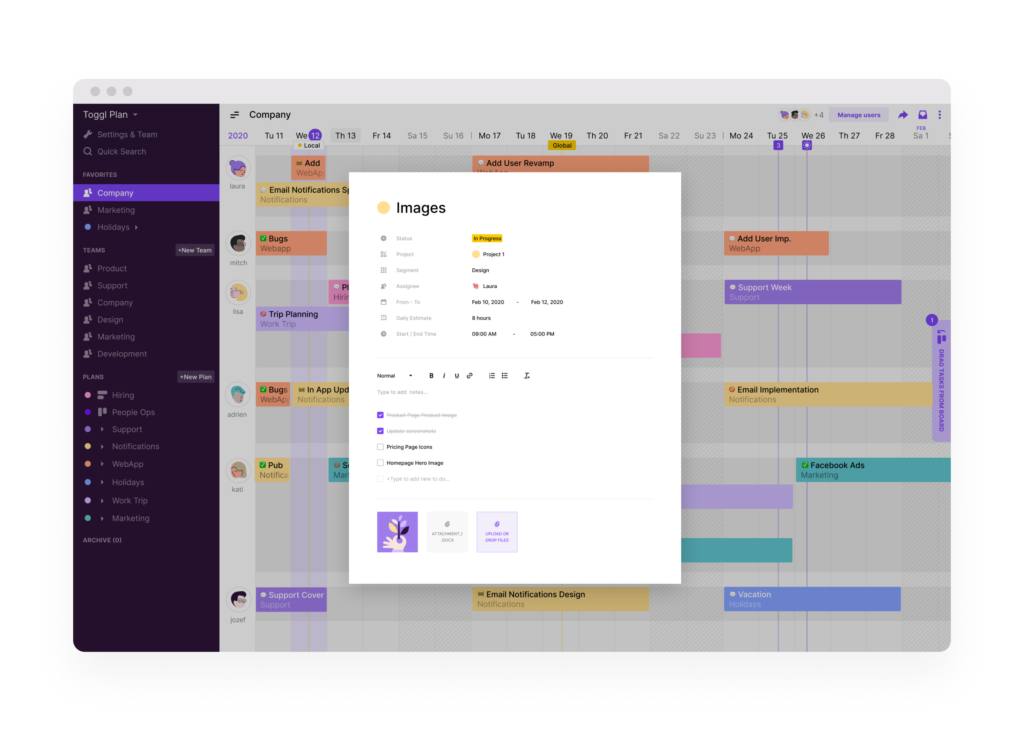 2. Research Resources
This topic is obvious, but it can be vague at its surface. So, let's dive a little deeper.
Detail is the name of the game, right? From the start, your team should be armed with every bit of information they need. Research your resources and have them ready to go. This includes materials, sources, and information.
Keep track of your material sources for all of those hardware needs. Compare prices, but make sure you don't sacrifice quality for quantity.
Make sure you find reference material for advice and details. Your team may be so caught up in development that they don't have the time to research themselves. Doing the research beforehand is a great way to stay ahead of the game and score extra brownie points with the team.
It's always better to be safe than sorry. Before the grand kickoff, you should have every bit of information locked down. This could be small details the client wants integrated or even details on a competitor. Leave no stone unturned!
[bctt tweet="#IT Project #Manager? Make your day infinitely easier with this guide." username="toggl plan"]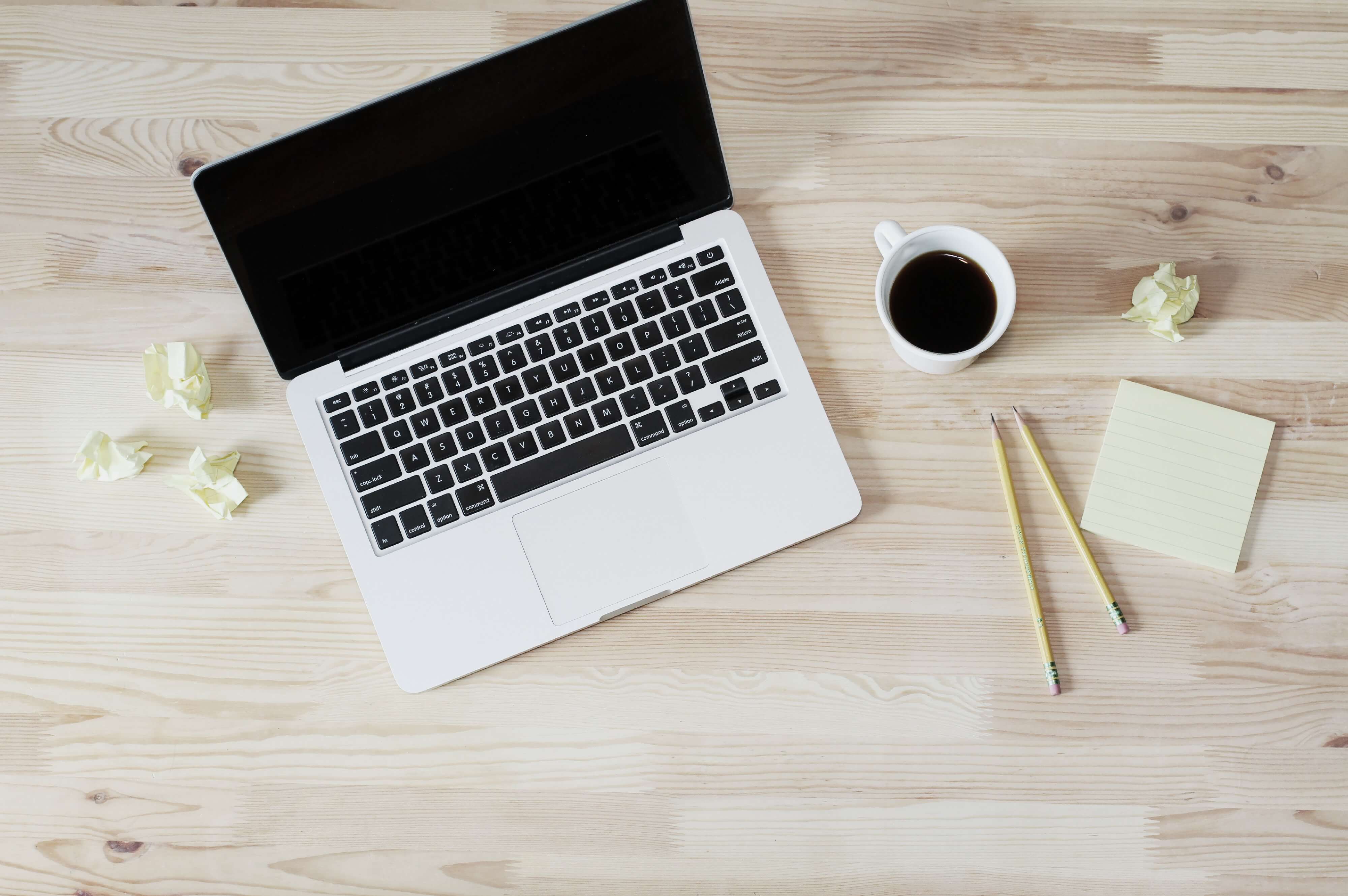 3. Keep the clients and stakeholders updated
Nobody likes to be kept in the dark. You should communicate frequently with both your clients and your stakeholders. Update them any time something goes south. When you make a breakthrough with some coding, shoot them a quick email letting them know. Open communication ensures that you won't miss any of the fine print. It also means that the clients and stakeholders can always feel included in the process.
4. Deliver the finished product on time
You may think that it is completely up to the development team to deliver on time. You'd be wrong. Yes, it is their job to make sure everything is working by the deadline, but it's your job to guide them there. This is why it's so important to have everything planned out from day one. Make all the deadlines and scheduled hours extremely clear and make sure everyone understands their assignments. When all is said and done, you can rest easy knowing that everyone is heading in the right direction.
Agile project management
Agile project management is a methodology that involves breaking down the entire project into smaller, more manageable sections called "sprints." You may be asking yourself, "How does this fit into IT project management?" While a lot of project managers use the Agile methodology, most IT project managers use it. The reason is simple:
In the IT industry, you usually need to test the product. At the end of each sprint, the team works together to test their skills. If the sprint is a success and everything works properly, then you decide what direction to take the project next. If it didn't pan out the way you wanted it to, there's time to take a few steps back and analyze where it went wrong. Having these small sprints allows you to trace your steps, document information more accurately, and ultimately, deliver a high-quality project for the client.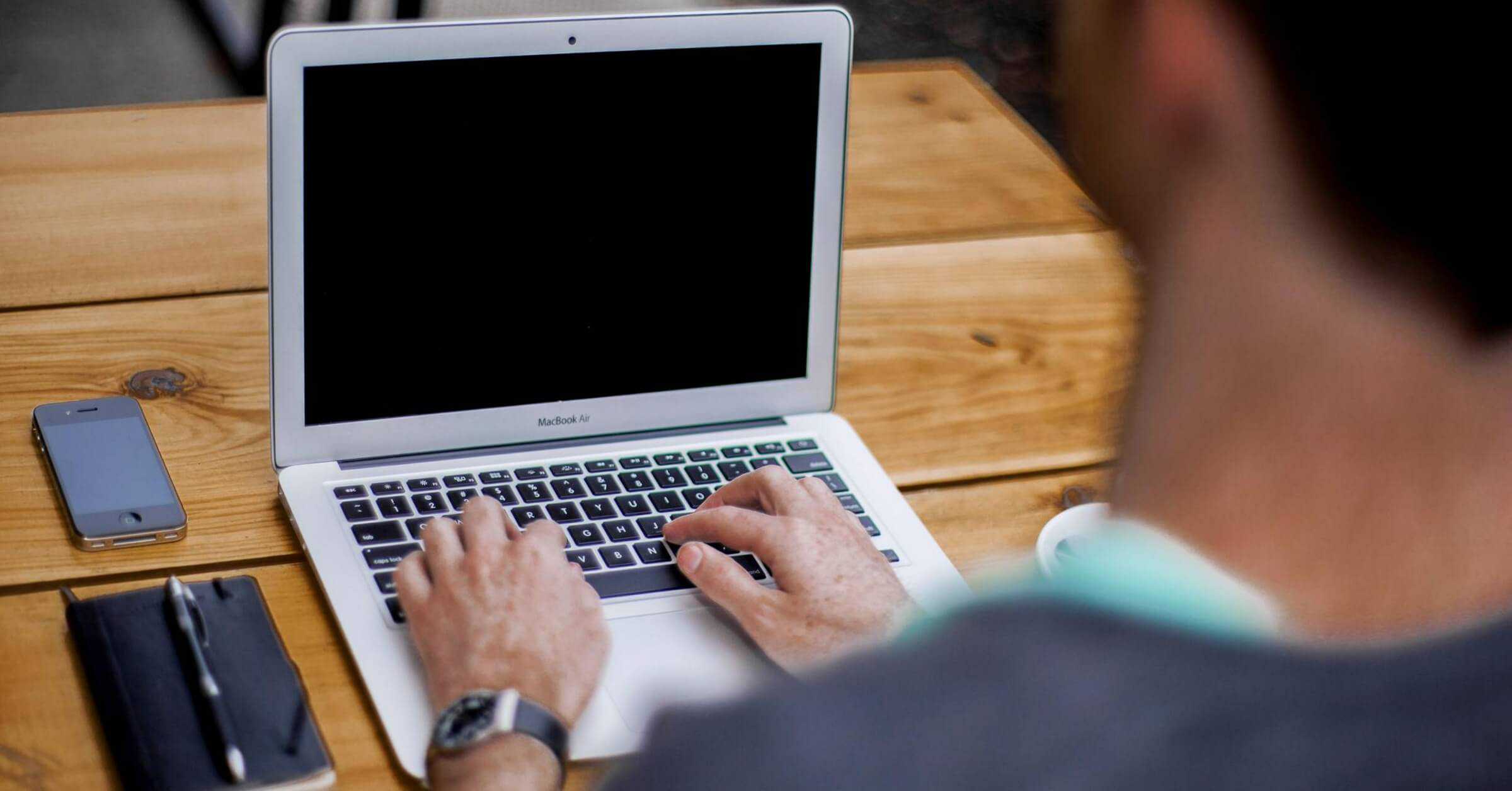 The takeaway
IT project management isn't much different from normal project management. You do have different methodologies and different products, but the foundation is the same.
To summarize, as a project manager, you should always be the rock that your team stands on. Set them up for success, and you will also succeed. Prepare everything beforehand, and keep everyone on the same path. Create a detailed timeline that they can use as a guide, and be there at all times for when they may have questions or needs. Talk to your clients frequently so that they're reminded that their technology is in great hands.
Like many other people, Zach McDaniel gained his knowledge of management and project management through research and necessity. He believes that the most interesting thing about project management, management, and productivity is that there are so many different strategies, so there's always something new to learn and share.