You can find a wealth of project management books on today's retail and virtual shelves. But, how do you sort through the stacks and find the information that applies to your situation?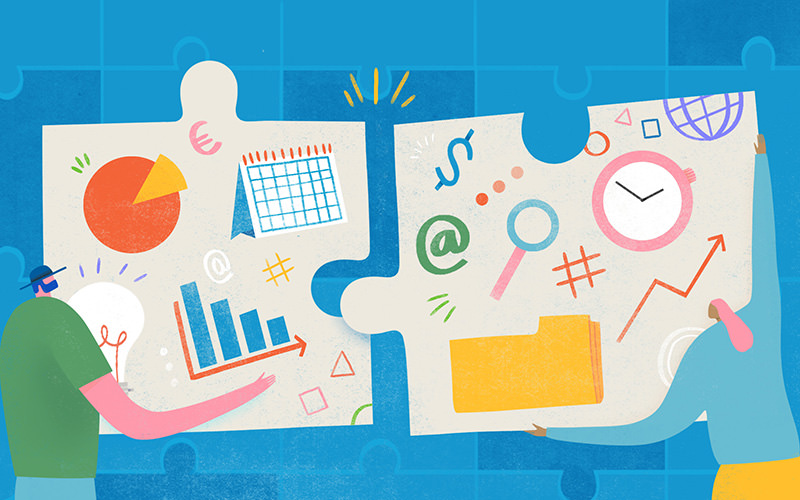 Today's best management consultants offer a vast array of top management books, but who can meet your specific needs right away?
In this article, I suggest management books for all kinds of project managers and project management methodologies.
Use this list quickly by hitting Command-F (or Control-F) and searching for the concepts, stumbling blocks, and types of project management that matter most today.
I've filled up the store windows with goodies; you just have to walk down the street and window-shop the best books on management for team leaders and project managers:
1) Story Points, User Stories, and "Planning Poker"
Project managers, especially in software development, can find it hard to quantify the amount of work a task (or set of tasks) will require.
In Agile Estimating and Planning, Mike Cohn describes the process of determining and prioritizing user story points. If you're looking for books on management that help you apply management theory to non-concrete tasks, start here.
2) Software Teams on the Front Lines of Development
In Crystal Clear: A Human-Powered Methodology for Small Teams, Alistair Cockburn presents seven properties of small, effective software teams. From Frequent Delivery to Reflective Improvement, this method delivers a practical and replicable model for software development success.
Cockburn suggests you create a technical environment with Automated Testing, Frequent Integration Cycles, and Configuration Management Systems.
3) A Balance Between Creativity and Efficiency
Tom DeMarco consulted project management consultant for firms like Microsoft until he began promoting an unpopular idea.
He observed that rushing projects and hyper-focusing on efficiency had a cost: "You don't get creativity for free. You need people to be able to sit back, put their feet up, and think."
In his book, The Deadline, he mirrors this philosophy by presenting project management in the format of a novel, not a textbook.
4) Make Better Project Management Decisions
In Decisive, the Heath brothers, Chip and Dan, discuss four "villains" that underlie poor decision-making: spotlight thinking, confirmation bias, short-term emotion, and overconfidence.
They present a leadership philosophy of increasing your options, testing your assumptions, getting distance before making decisions, and preparing to be wrong.
Unlike other project management books, Decisive doesn't address the specifics of a certain niche or project type. Instead, it helps you plumb the depths of your core personal and organizational challenges (and blind spots).
5) Time-Tested Personal Development for Managers
For decades, project managers have considered Peter F. Drucker's The Effective Executive one of the best management books on the market.
In this classic, Drucker presents five qualities top corporate leaders have in common. Effective executives manage time well, focus on results, build on strengths, prioritize well, and make wise decisions.
6) Agile Project Management Methods
Unlike some project management books, The Fast Forward MBA in Project Management focuses primarily on task-based leadership within the Agile management system.
Eric Verzuh, the author, encourages project managers to engage key stakeholders at the start of projects to get commitment and resources. He describes how to create and leverage Agile project scheduling, change management, and adaptability.
7) Examine Your Leadership Style and Create World-Class Teams
Jim Collins has influenced the business world for over five decades. In Good to Great: Why Some Companies Make the Leap… and Others Don't, he describes how exceptional leaders and teams can catapult average companies to the top of the heap.
If you're a new project manager looking for ways to go beyond the ordinary, take a look at your leadership with this classic of business management. In the pantheon of project management books, this classic stands among the very highest.
8) The Project Management Bible
In certain organizations, certification in A Guide to the Project Management Body of Knowledge (or PMBOK) has become a hiring standard.
This comprehensive tome provides a common language for project managers across many industries. Even if you don't want certification from the Project Management Institute, consider this a necessary resource book in your project management library. Take care to get the most recent version of this often-updated book.
9) A Higher Education Perspective on Project Management
The HBR (Harvard Business Review) Guide to Project Management provides a readable alternative to standard project management textbooks. If you want to dig deeper into project management but aren't quite ready to take a university course, consider this high-authority source.
You'll learn to build teams, manage schedules, break down tasks, manage expectations, monitor your team's progress, and analyze project success after completion.
10) Model the Best and Brightest
Thomas J. Peters and Robert H. Waterman feature 43 companies, including Disney, in this study of "people management."
A stand-out among project management books, this bestseller provides eight simple principles of management from across the service, retail, and technology sectors. The authors paint a compelling picture of each concept with pertinent examples from the world's top companies.
11) Readable Project Management Stories from a Top Firm
Scott Berkun, the author of The Art of Project Management and many other management books, has recently updated his bestselling Making Things Happen: Mastering Project Management.
This veteran Microsoft program manager presents the philosophy of project management in short essays, not dense and industry-specific case studies. If you want top corporate project strategy without all the jargon, this book is for you.
12) Bridge the Executive Suite/IT Staff Divide
Not all project management books stand the test of time, but this one does. In his classic, The Mythical Man-Month: Essays on Software Engineering, Frederick P. Brooks, Jr. provides decades-old wisdom that still rings true today.
Drawing on his IBM years, Brooks helps executives avoid the mistakes leaders make time and time again when working with new technologies.
13) Tech Company Project Management Styles
Peopleware: Productive Projects and Teams (3rd Edition) certainly makes the list of top project management books. In this classic, Tom DeMarco and Tim Lister pointed out that technology companies typically don't invent solutions; they combine existing technologies to create new products.
They focus on the communication and problem-solving aspects of tech project management. Project management success means getting diverse people and technologies to work together.
14) Create a Cohesive Project Team (and Organization)
Some project management books come from consultants and advisors at the edge of new technologies who need to balance the old and the new. In The Plugged-In Manager: Get in Tune with Your People, Technology, and Organization to Thrive, Terri L. Griffith advocates a blend of leadership, technology, and resources.
Griffith consults with a number of Silicon Valley startups and advisory boards and helps organizations take account of their human and technological resources.
She promotes a 3-step decision-making system: paying attention to data, balancing resources, and integrating choices with other team members.
15) Create a Culture of Focus, Productivity, Creativity, and Success
In The Power of Habit: Why We Do What We Do in Life and Business, Charles Duhigg presents the idea that companies live and die by employee habits. To unearth the nitty-gritty details of corporate culture that can derail large projects, you need to examine the patterns of behavior you and your team take for granted.
Our brains function according to the habit pathways they create over time. We need to continually determine if these conditioned responses truly serve our needs. You may find it's time to open a window, bring in some fresh air, and do things differently in your workplace.
16) Quick Answers to Common Project Management Questions
The Project Management Question and Answer Book by Michael W. Newell helps you quickly navigate the basic concepts and jargon of the project management space. For beginners and "accidental" project managers, this simple and straightforward book can be a life-saver.
From project charters to work breakdown structures to risk quantifications, you can get the information you need quickly from this management book – and get back to work!
17) Heavy-Duty Project Management Lore
Weighing in at over a thousand pages, Harold R. Kerzner's Project Management: A Systems Approach to Planning, Scheduling, and Controlling remains an industry standby. Take advantage of recent editions which the authors have aligned with the Project Management Body of Knowledge.
With this book and the PMBOK on your bookshelf (or on your hard drive), you'll have plenty of hard facts and proven systems to rely on when the going gets tough.
18) Timely Advice for "Accidental" Project Managers
Dave Garrett primarily aims Project Pain Reliever: A Just-In-Time Handbook for Anyone Managing Projects at those of us who find ourselves in over our heads. If you've recently accepted a role as a project manager, this book can help you get up to speed quickly.
It features 93 short sub-chapters for quickly identifying and addressing a huge variety of common problems for new project managers. Beginner project management books rarely carry this much authority; this book includes 36 peer-reviewed project management solutions from respected figures across the industry.
19) Look Back and Learn from the Path You've Tread
In Project Retrospectives: A Handbook for Team Reviews, Norman L. Kerth said, "Regardless of what we discover, we understand and truly believe that everyone did the best job they could, given what they knew at the time, their skills and abilities, the resources available, and the situation at hand."
Kerth helps project managers understand the "post-mortem" phase of projects when people must feel safe to give honest feedback (as expressed in the quote above). Project management books aren't just about having success with your current endeavour.
You need to learn from your mistakes, celebrate your successes, and continue optimizing your best practices.
20) Inside the Microsoft Project Management Machine
With Steve McConnell's Software Project Survival Guide, you can plot out an entire project. One of Microsoft Publishing's key project management books, this guide can help you minimize upstream errors without adding layer after layer of bureaucracy.
This book covers each stage of the process, from planning and design to testing and archiving. Management consultants also recommend McConnell's Rapid Development: Taming Wild Software Schedules for project managers.
21) Deal with Problem Projects
In a recent interview, Todd C. Williams, author of Rescue the Problem Project: A Complete Guide to Identifying, Preventing, and Recovering from Project Failure said, "The biggest issue is lack of alignment to the strategic goals of the organization." Williams points out the reluctance of both team members and executives to report major project issues.
Because people fear judgment, organizations may not realize the full extent of a project's problems until things deteriorate to a drastic level.
To rescue these projects, managers need to cull tasks and tangents that don't align with their core corporate mission and focus on critical deliverables.
22) Prioritize Your Project Management Perspectives
In a 2011 interview, Terry Schmidt (a global project management and strategy consultant) highlighted the need for people to understand the many types of project management.
He promotes his favorite flavor of project management in Strategic Project Management Made Simple: Practical Tools for Leaders and Teams. The "strategic" element of this method means getting the big picture elements of a project aligned before digging into the details.
For example, Schmidt suggested an African health aid project could have all the good intentions in the world but fall flat without basic underlying infrastructures like roads and clean water systems.
23) Classic Management Tools and Techniques
Many managers consider Stephen Covey's The 7 Habits of Highly Effective People one of the best leadership books of all time. Don't read this beloved but dated bestseller for the latest tips and techniques.
Instead, check out the ways a few potent ideas forever changed the management consulting landscape. In particular, Covey popularized the Eisenhower Matrix; with this simple tool, you can teach your team to prioritize correctly and spend their time wisely.
Track your time with Toggl's free and premium time tracking app which integrates into many dozens of popular productivity apps, browsers, and platforms.
No matter what project management books you choose, remember the time you spend learning from others' experiences can dramatically increase your success rates, productivity, and downstream quality.