Diversity in the workplace starts from diversity recruiting. Simply put, the less bias we include in our hiring process, the more diverse candidates — and employees — we end up with. Here's a list of our top 6 blind recruitment tools to help you build out a more inclusive and less biased hiring process.
1. Toggl Hire – skills-based hiring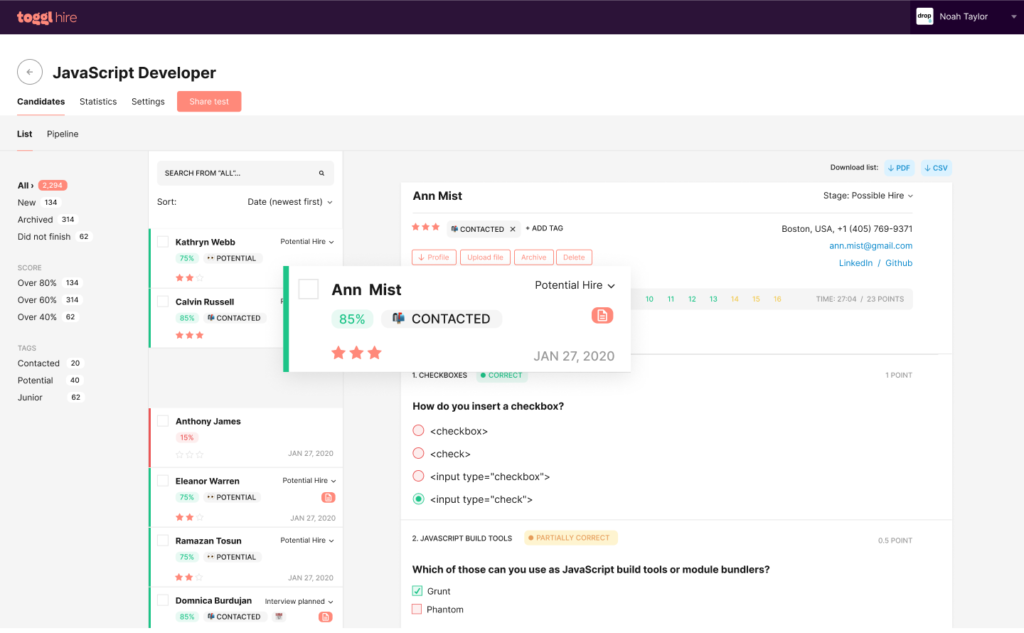 About
Toggl Hire reduces hidden biases at the earliest stage of the hiring process.
Instead of pre-screening candidates based on resumes and cover letters, Toggl Hire screens applicants' job-related skills as the first-pass filter.
All candidates apply for a job by taking a short 5-10 minute skills-based quiz. The system then checks all the answers, and automatically shortlists the most potential candidates, without ever looking at their subjective factors such as age, gender, education, previous work experience etc.
This approach to blind recruitment guarantees that the first round of hiring decisions are based solely on applicants' job-related skills and all unconscious bias is being completely removed from the pre-screening process.
Candidate sourcing
Each skills test gets a unique URL link that can be attached to a job posting or shared across all social channels.
Key features
A library of 11,000+ expert-created smart questions
Ready-made job-specific skills tests and questions
Custom skills tests and questions
Asynchronous video interviews for the first-touch screening
Automatic evaluation and shortlisting
Social sourcing
Email templates for fast communication
A visual hiring pipeline
Recruitment process analytics
Pricing
Free plan with 1 skills test and 5 candidates per account. Packages with higher limits start from $17/month.
2. Gapjumpers – a platform for blind auditions

About
Second on our list of blind recruitment tools is GapJumpers. GapJumpers allows employers to ask candidates to provide anonymous answers to assignments related to the roles they are hiring for.
Candidates typically have 1 to 3 days to complete and submit the task, which is then reviewed by the employer to decide whether the applicant will be invited to the next round.
Candidate sourcing
The job and its assignment will be listed on their site and can be shared through a link.
Key features
Free tests and questions
Custom tests and questions
GapJumpers' candidate network
Pricing
The pricing is a bit unclear, but some articles suggest that the annual subscription fee ranges from $5,000 to $40,000, for the use of the platform and for access to GapJumpers' candidate network.
3. Blendoor – merit-based job-matching app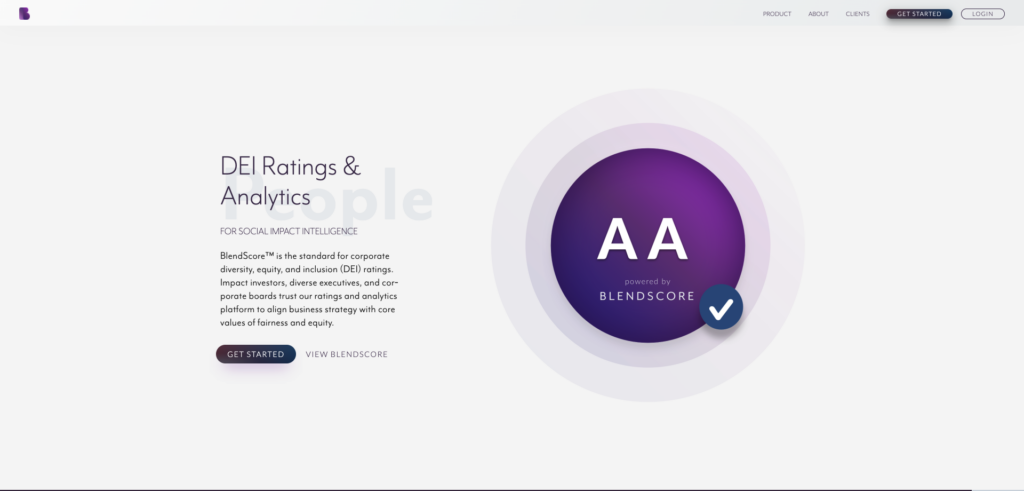 About
Blendoor is a blind recruitment tool with job-matching in mind. It hides data that is not relevant and highlights what is. It lets job seekers upload resumes, then blurs out their name, age, employment history, criminal background, and even their photo, so employers can focus on qualifications.
Candidate sourcing
The app captures candidate data from your existing applicant tracking systems and/or online job boards.
Key features
Hides irrelevant details on resumes
Collects data that shows where bias happens
Pricing
It is free for job seekers to upload a profile, but companies are paying $400 per job listing on the app.
4. Entelo Diversity – diverse candidate sourcing platform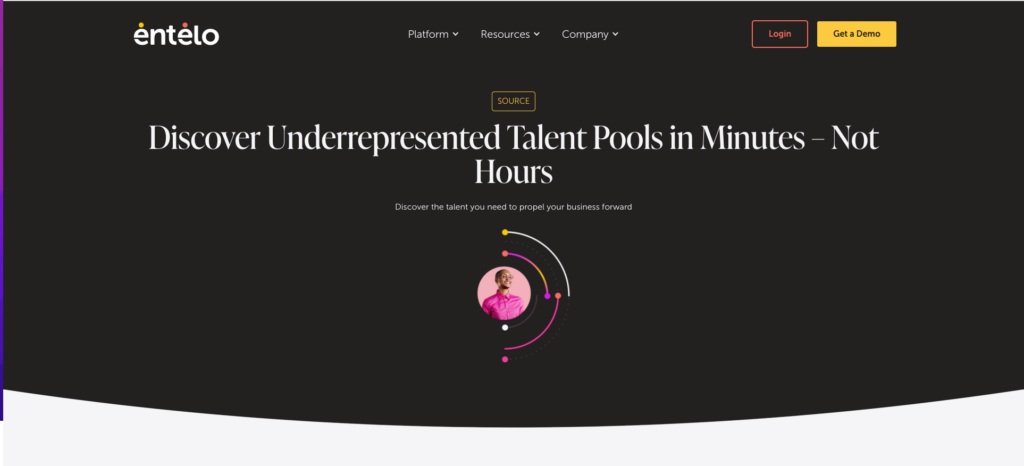 About
Entelo is a recruiting platform with an algorithm that helps companies search candidates from underrepresented groups based on their skills, gender or ethnicity. The system sifts through social profiles and other online data to gather clues about those who meet the criteria. Not exactly a blind recruitment tool, but it still has the same goal – to increase diversity in companies by giving underrepresented groups a platform to shine.
Candidate sourcing
By aggregating social and professional data from multiple sources across the web, Entelo provides robust candidate profiles of those you are targeting.
Key features
Candidate profiles from multiple sources
Automatic and optimized candidate outreach
Strong reporting on email campaigns
Various ATS integrations
Pricing
Prices are not mentioned on their website, but sources suggest it is $1000/month for a month-to-month subscription or $500/month if you sign up for a whole year.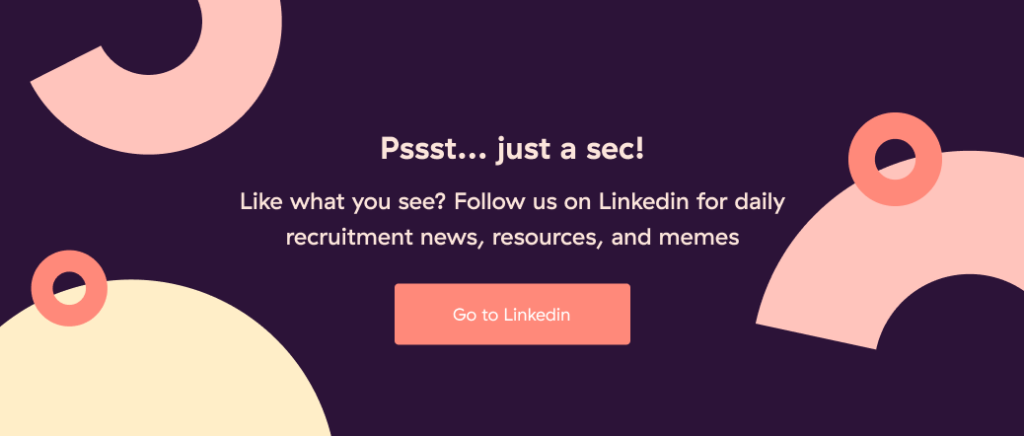 5. Pymetrics – a gamified blind recruitment tool
About
Pymetrics applies proven neuroscience games and bias-free AI to predictively match people with jobs where they will perform at the highest levels.
Applicants spend about 20 minutes playing behavior-based games to measure inherent traits, and if their results match the required profile of a certain position, they can move on to the next round.
Candidate sourcing
Candidates can learn about the jobs on the company's website or even get targeted through social channels. Pymetrics also has its own database of people who have passed various tests.
Key features
Validated neuroscience games
Bias-free and machine learning algorithms
A powerful database of different careers and their behavioral data
Pricing
Their pricing is not public. You need to apply for a demo to get an offer.
6. Textio – augmented writing platform

About
Textio is an augmented writing tool that helps you write unbiased job postings. It sifts through the content of your job postings and make recommendations for edits based on what kind of language is going to appeal to — or scare away — certain demographics.
Key features
Text evaluation
Tone evaluation
Editing guidance
Pricing
You get to sign up for a 14-day free trial, but to keep using the tool, you need to contact the company to get a custom offer.
So there you have it! Our list of the top 6 blind recruitment tools out there. Diversity and representation are beautiful. More backgrounds on one team mean more perspectives, collaboration, and innovation, and ultimately, a more integrated society.
Read more: The Toggl Guide to Working from Home
Developers fear her for a good reason: she's tough and demanding. Though she's worked as a project manager for the best part of her life, Marit is also crazy about good design and modern art.