Once in a generation, there comes along a technology that transforms the way we live. The radio. The television. The smartphone – and with it – the mobile app.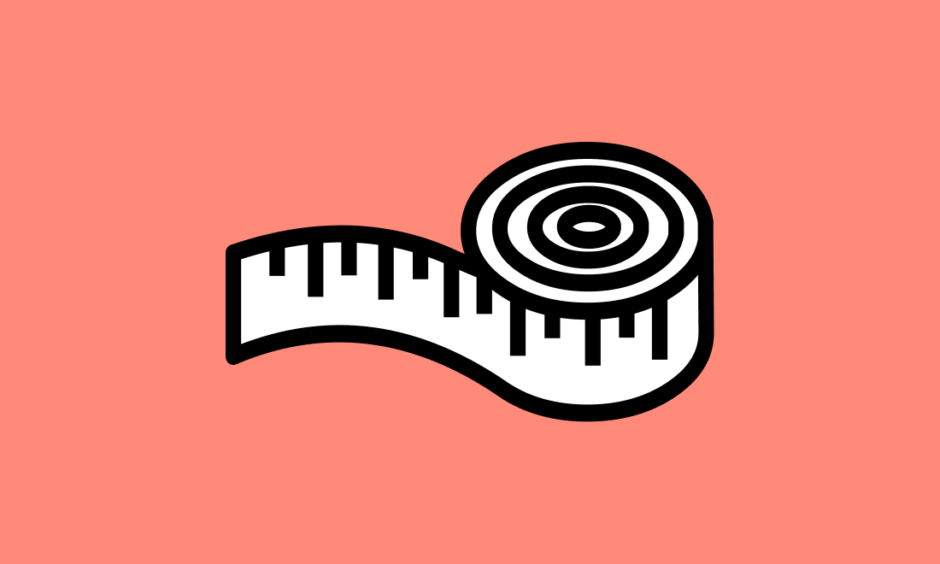 We spend 90% of our time on our smartphones in apps, and the number of mobile app downloads is projected to grow to a staggering 258 billion by 2022. It makes perfect sense then that app developers are some of the most sought-after specialists on the market. When 75% of businesses report a shortage of app developers on their team, knowing how to hire app developers can make or break your whole project. Let's get into it.

What is an app developer?
An app developer is a software engineer who creates and tests applications for a variety of devices and operating systems. App developers typically work with a team of graphic designers, product and project managers, and data scientists, and can specialize by the operating system (i.e. Android or iOS) or by niche (i.e. project management apps, food delivery apps, etc)

What makes a great app developer?
App developers share a lot of their skill sets with web developers and software developers, but they have some unique traits that are worth highlighting.
App developers have great knowledge of user interface
Nothing kills your app's growth like a bad user experience. In today's saturated app market, users are spoiled for choice, which means they can afford to be picky. And if your app doesn't offer the most intuitive, simple, and pleasurable experience, you'll struggle to retain users.

The app developer's job, especially if you don't have a UX/UI designer, is to build an app that can provide this wonderful experience through great web design. This means they should have a good eye for color, spacing, usability, user navigation, activity indicators, and more. In essence, you want someone who knows how the app user thinks and can anticipate what actions they'll want to take and when.
App developers know a variety of programming languages
A great app developer needs to be literate in a handful of programming languages. To start off, they need a solid command of Java and C#. Moreover, they need some knowledge of web development languages such as CSS and HTML5. Last but perhaps most importantly, they need a great knowledge of mobile development platform APIs (application programming interfaces). This is absolutely crucial for developing mobile apps for iOS and Android.
App developers are superb communicators
As we'll mention later on, it takes at least a handful of people to develop a mobile app. An app developer needs to be in touch with other developers, project managers, product managers, QAs, designers and other team members. They need to be super clear in their communication and open to feedback.

Great app developers can build for more than one platform
The truth is, great Android developers will also have some knowledge of iOS and Windows Mobile, and vice versa. While you won't be able to find someone who's a master in all three, you should search for an app developer that has wider knowledge than just the platform they specialize in. They will be a better addition to your team and they can consult you about hiring other developers.

If you're specifically looking for a dev that can handle multiple platforms, make sure to look for one with solid knowledge of Flutter. This innovative framework lets developers build apps for multiple operating systems at once.

Related: How to hire web developers
Related: How to hire software developers
How to hire app developers
Now that you know what it takes to be a top app developer, let's find out what you can do to make sure you hire the best talent, even when they're so in demand.
Know what you want to develop
What platform are you developing your app for? Do you need just an Android app or an iOS app as well? Are you building on top of an existing app or something from scratch? Do you need a specialist developer or someone general who's a Jack of all trades? Write down exactly what you want to develop before setting out to hire someone.
Moreover, get familiar with some technical requirements of your future app. There's a lot of research out there, so learn as much as you can about what you're trying to build before you start making big decisions. For example, it is more expensive and time-consuming to develop for Android than for iOS, a discovery that could have big implications for your product development. Taking a look at your competition to see what platforms they are building on is also a good place to start. If you find yourself getting overwhelmed, you can always reach out to a seasoned developer for some advice and pro tips on getting started with your research.

Define the scope of your project
Hiring just one app developer and calling it a day would be great, but it's not what usually happens. The truth is, just one developer is rarely enough to develop a good quality app in a moderate amount of time. If you know that you need just one app developer, that's great news. If you're just launching an app from scratch, some sources say that you will need at least five people. Moreover, there are other roles you will need besides your app developer, such as a quality assurance engineer, or a UX/UI designer. Make sure you're clear on how they're going to fit into the team you're assembling for your project before you hire.
Write a killer job opening
Discuss attracting talent with the right kind of job opening:
– there is a shortage of app developers, which means that most will have jobs and they will not be actively looking for new ones
– put your job opening in the right places (social media, not job boards)
– be transparent about salary + make sure you have good benefits
– make it something they can't resist, even if they aren't looking for a job at the moment
– Link your job ad to a skills test (e.g. finding a bug) that they can take and immediately apply the skills needed to get the job done
Assess their skills before talking with them
Test your candidates' skills from the get-go and you will be surprised at how many under-qualified applicants are immediately ruled out. We find about 80% of candidates don't have the right skills or proficiency for jobs they apply to.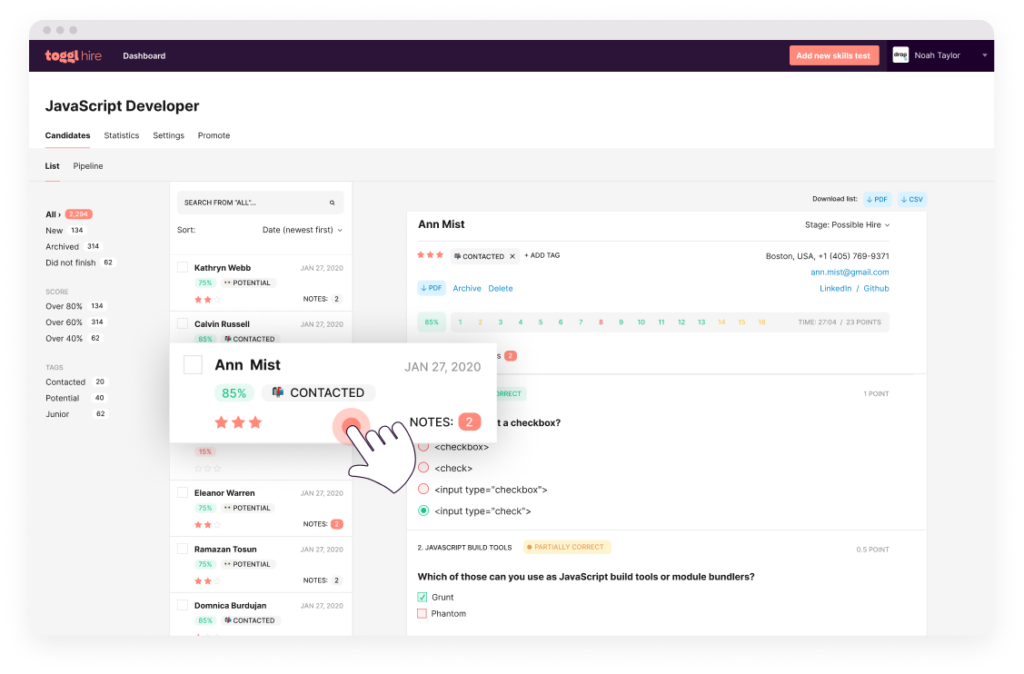 With a tool like Toggl Hire, you can create a skills test for your app developer and use it as the first part of the hiring process. Instead of spending hours pouring over resumes or GitHub profiles,  Toggl Hire lets you sort candidates by their test results, to instantly reveal the best of the bunch. You'll narrow down your applicant pool massively, freeing up more time to focus on the portfolios of the highest quality applicants. This leads to more in-depth and insightful interviews, and allows for more discussion around cultural fit, too, which is equally important when hiring for any role, especially if it is a remote position. 

Check out their portfolio
Every good developer will have a portfolio with their finished work. Just like checking out a finished website, you can check out an app that they've made, paying special attention that they have experience in building an app in your industry or similar. If the developer provides you with a list of apps they worked on, ask them what kind of input they had in the app, then download it and test it out. In the end, you will be able to assess the user experience and interface, even if you can't read any code.
Conclusion
Now you know the basics of how to hire app developers! In theory, it doesn't vary much from hiring any other kind of developer. Know what you want before you start, write a killer job ad, assess their skills before hiring, check out their portfolio, and you should be good to go. Good luck!